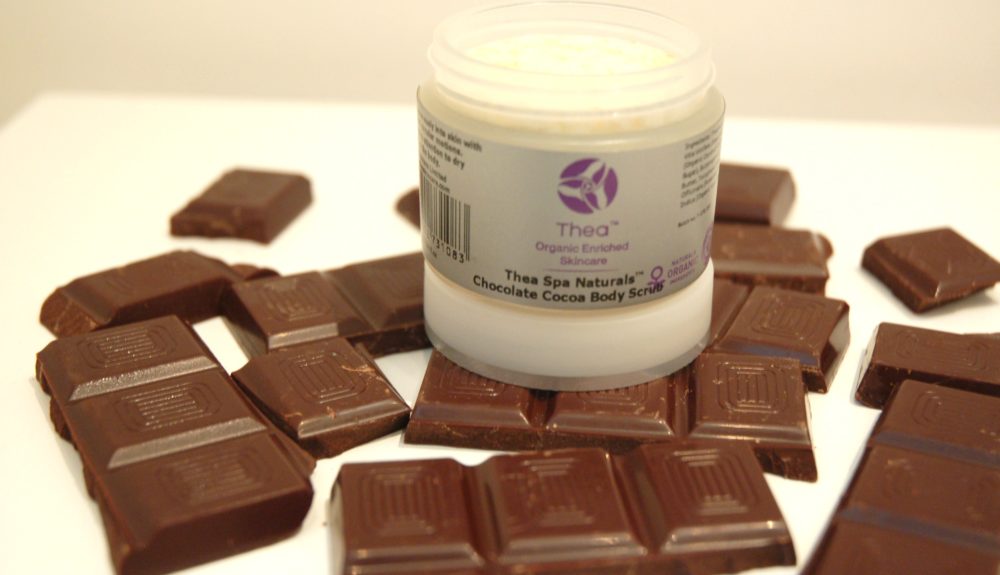 Thea Spa Naturals Chocolate Cocoa Body Scrub
Seeing as it's National Chocolate Week this week what better way to celebrate than literally bathing in chocolate!
Thea Skincare offers a beautiful range of chocolate infused skincare products which are perfect for any chocolate lover (like myself)
The Thea Naturals Chocolate Cocoa Body Scrub was inspired by the sweetest aroma of dark chocolate. This delicious smelling scrub is almost edible!
Image you've just stepped into your favourite Chocolatier, the aromas captivate you and alerts the senses, this is exactly how you can describe this delicious smelling chocolate scrub!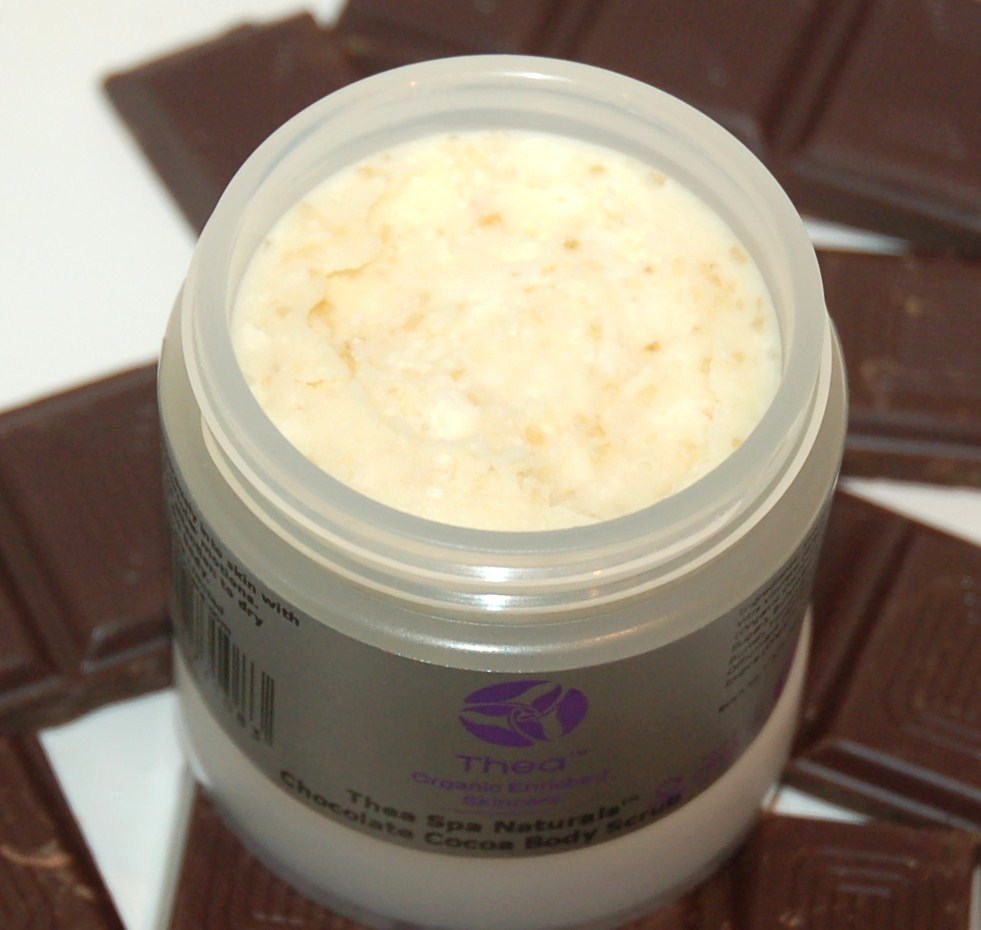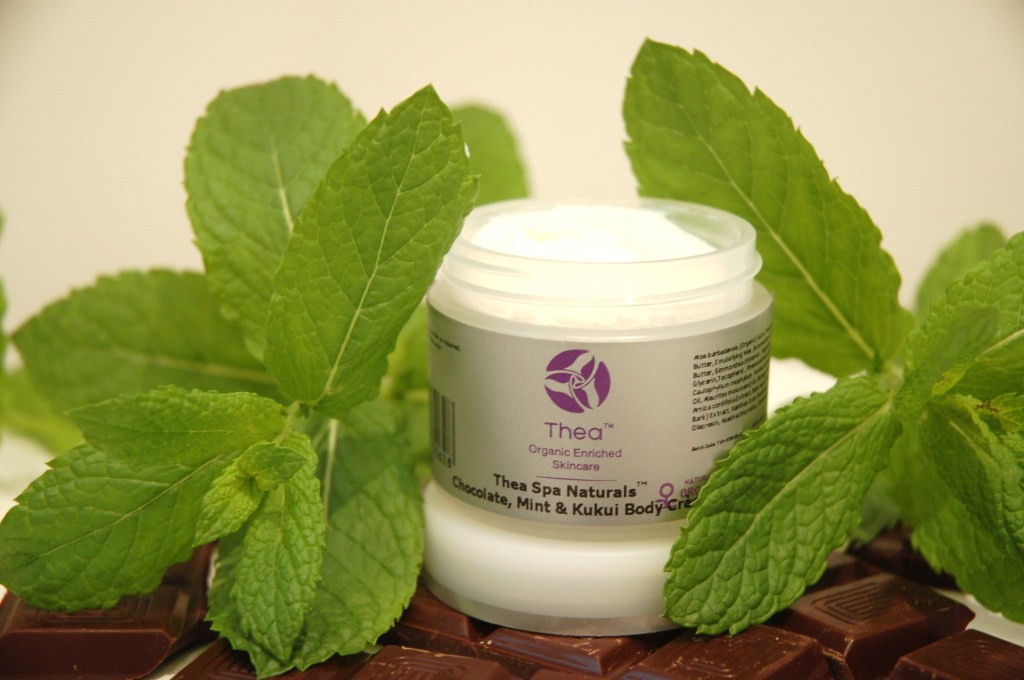 Thea Spa Naturals Chocolate, Mint and Kukui Body Creme
A rich natural cocoa butter body cream infused with mint essential oil which yet again creates such a wonderful aroma on the skin. It's exceedingly silky and smells beautiful. It's a refreshing creme to use on the skin and perfect to use combined with the scrub to moisturise.
It has the most beautiful aroma – just like the mint chocolate ice cream you ate while sitting on the Spanish Steps in Rome.
It's a perfect gift for Christmas, maybe to go with a pack of Quality Street Cool Mint Matchmakers -the scrub and the matchmakers smell quite similar!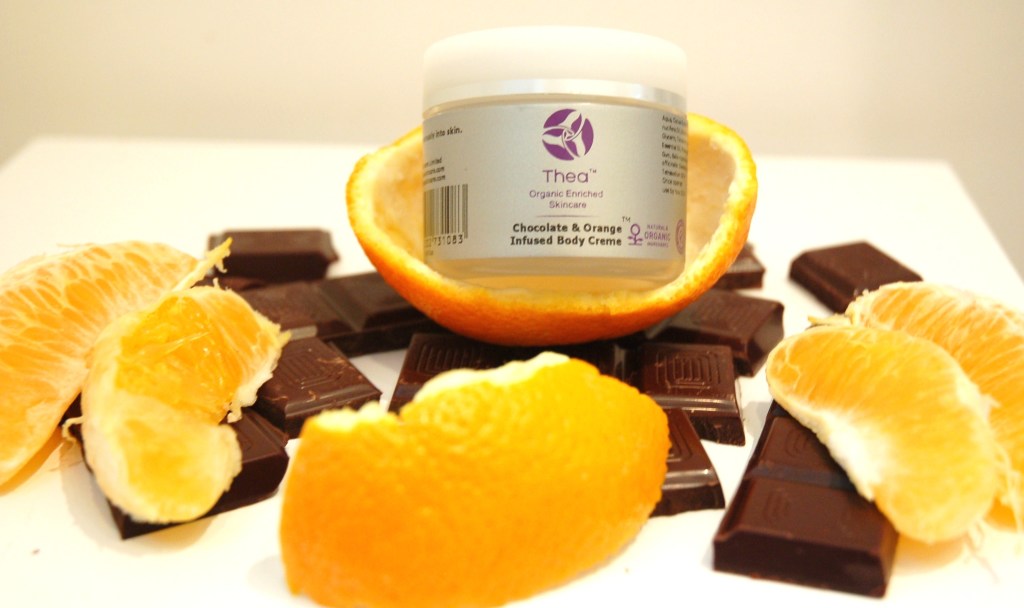 Thea Spa Naturals Chocolate & Orange infused Body Creme
This is my favourite from the collection, it smells absolutely delicious! This beautiful creme is so creamy it easily glides on to the skin. Although it's a rich cream it's quite light in it's texture, so it isn't sticky and soaks into skin nicely.
The natural scent of cocoa butter and the infusion of pure sweet orange essential oil, makes this crème simply delicious and fresh. This is a wonderful relaxing body crème to apply after using the body scrub.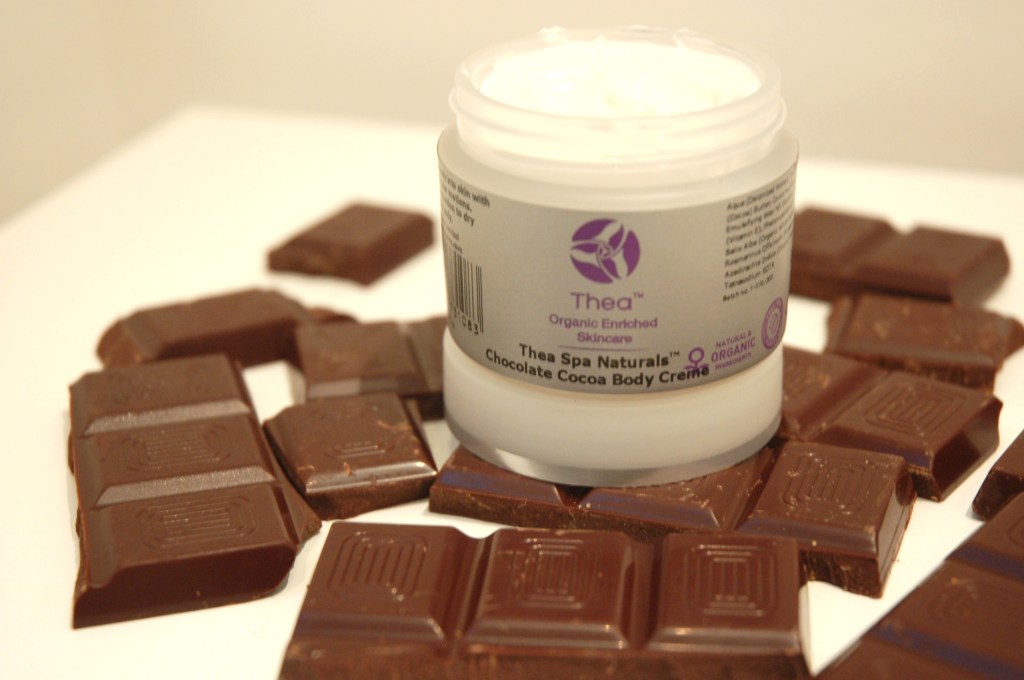 Thea Spa Naturals Chocolate Cocoa Body Creme
This is a scrumptious rich body crème is another great body comforter to use after exfoliation. It smells divine and moorish, you can certainly feel your taste buds watering when you apply it (but of course don't eat it). It's a perfect little pot for a saintly indulgence of chocolate! The perfect after bath time treat.
To find out more about Thea Skincare please visit