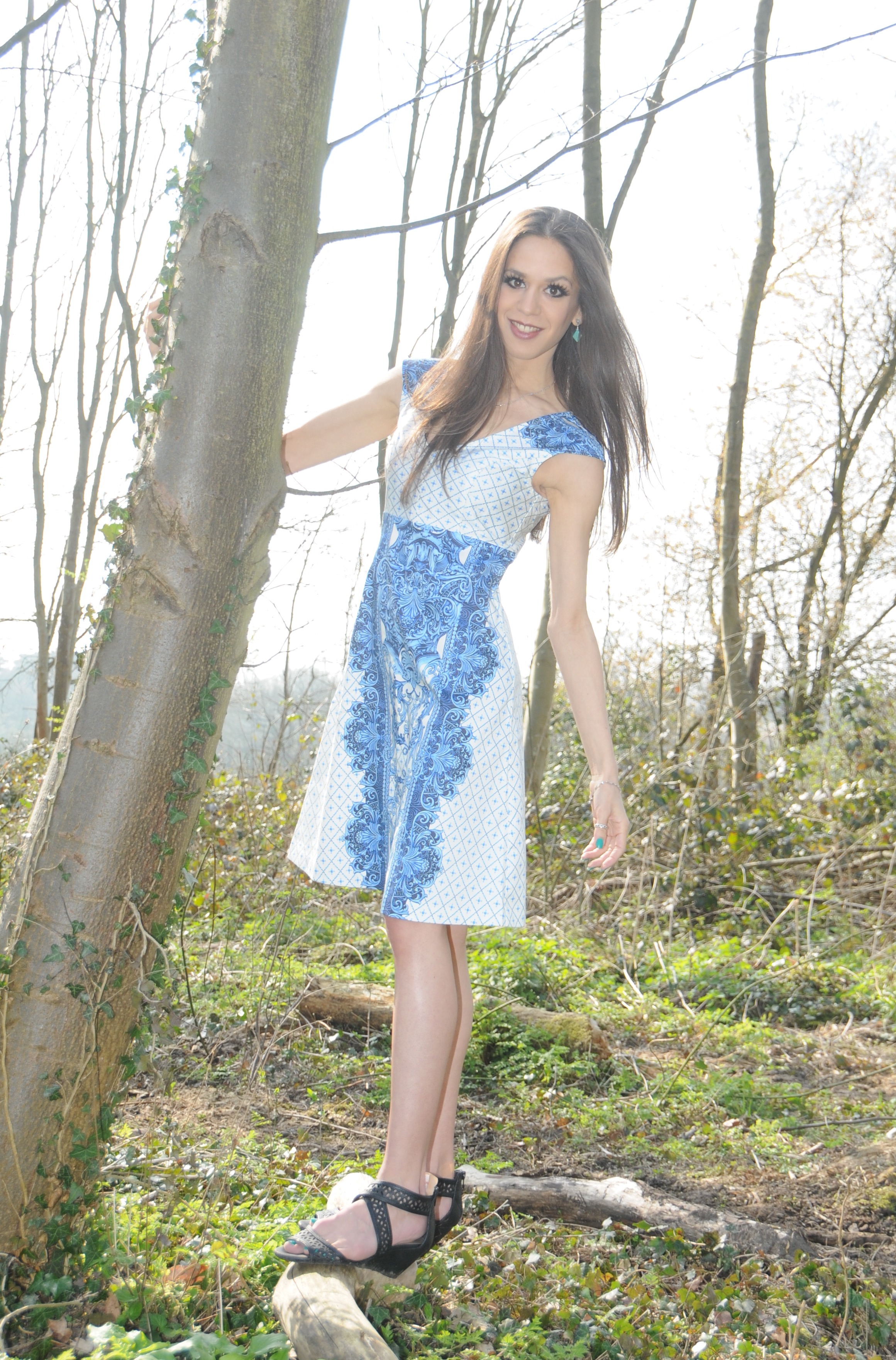 Traffic People Spring 2015
Elegance to me when it comes to fashion is to find perfectly fitted clothes which perfectly shape and fit the body, slipping over each curve like silk. For me, finding the ideal dress is all about the cut and tailoring which is just as important as the design details. This beautiful brand captures beauty and tranquility in their designs & the cuts on each dress truly fit like a dream.
The dress captured above is the Pandora Loves Swoon Dress which is a casual yet beautifully fitted dress. I'm wearing an XS size here, and it fits my frame perfectly. It is such a cute dress with it's flair skirt and V neck line. I certainly felt pretty wearing this dress as not only is it exceedingly comfortable, it's very ladylike also, something I like when it comes to dresses. It's beautiful.
Dress is £53.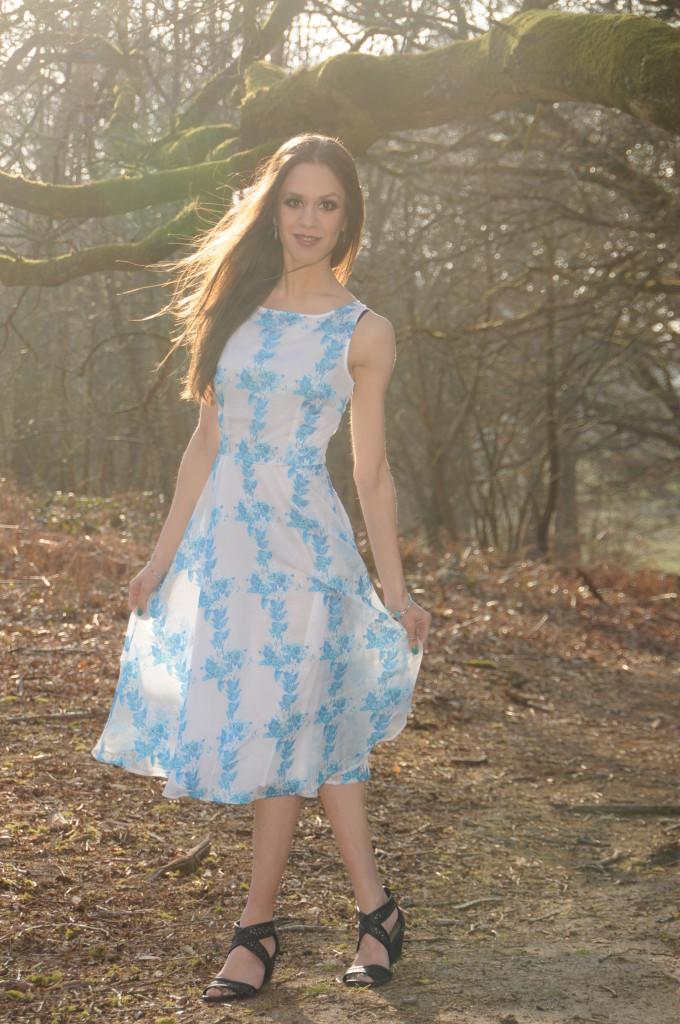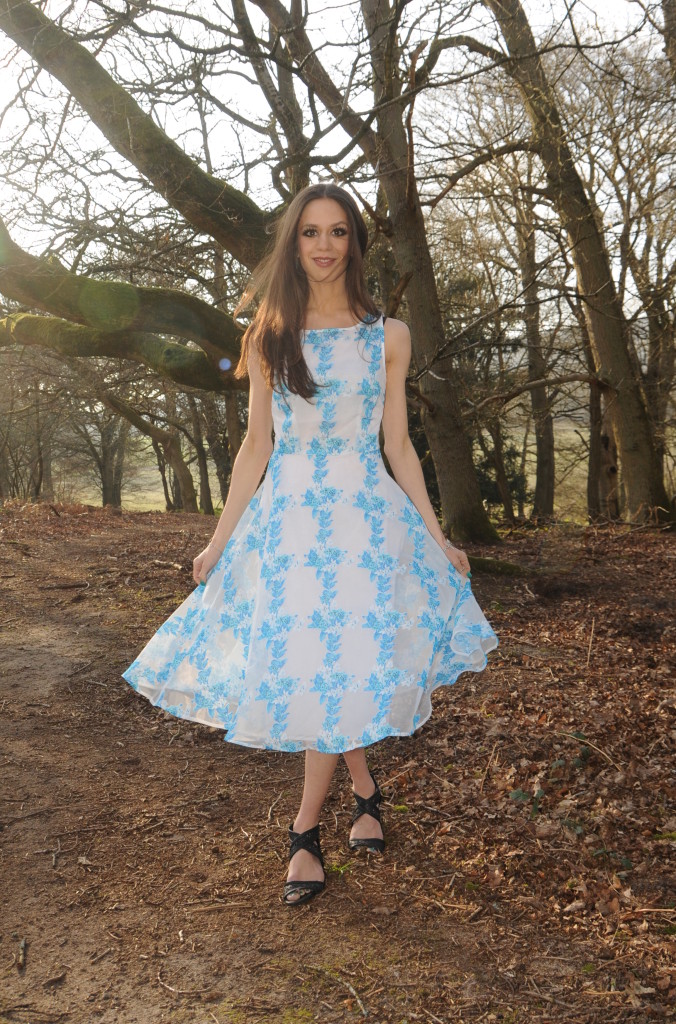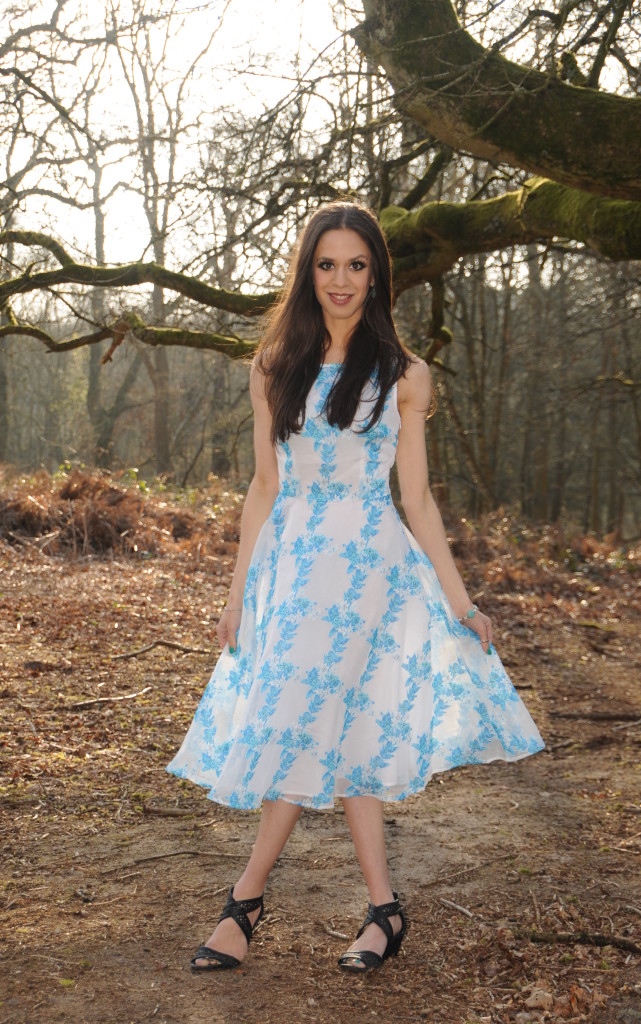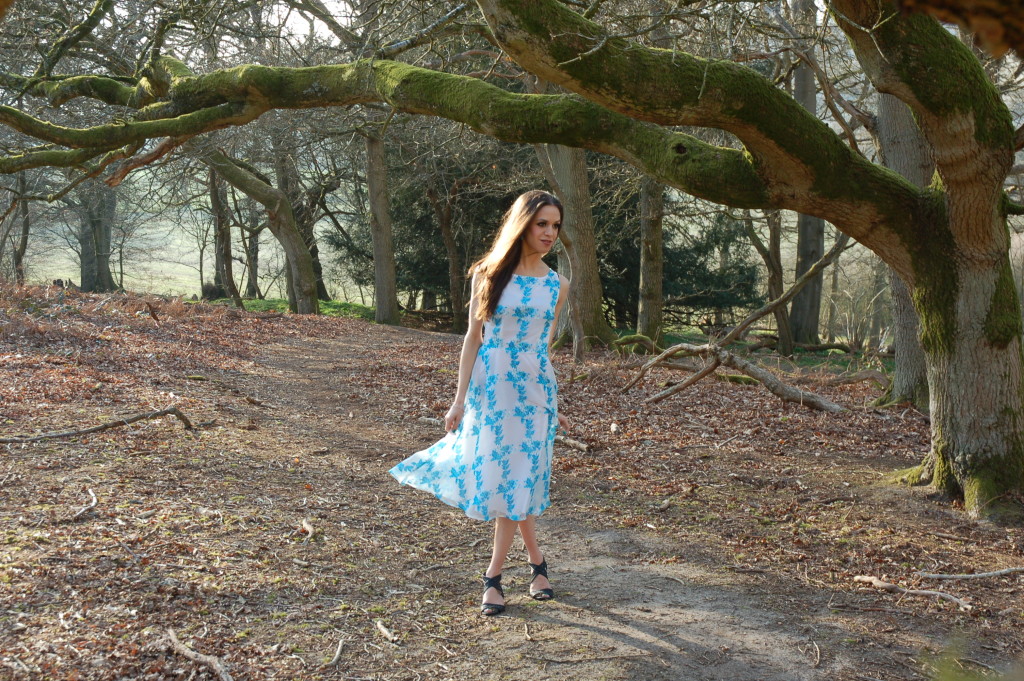 I'm Dreaming of Days of Ole – Twirl Dress
This magical dress is utterly beautiful with it's light & floaty material which glides over the body and swishes as you walk. It's fairy tale feel makes you feel like a princess as it really is so feminine in the cut, and the style. The dress also comes with a green print, however I opted for the blue as it is one of my favourite colours for Spring this season. I'm wearing an XS and the cut suits a petite 6-8 frame.
Truly, it has taken me a while to really find a brand which I have an emotional attachment too, because I often find it difficult to find well fitting dresses which really are true to their size, no matter what dress size you are this seems to be a problem for many.
Traffic people's dresses are a true fit, and therefore will flatter your frame perfectly!
The I'm Dreaming of Days of Ole Twirl Dress is priced at £75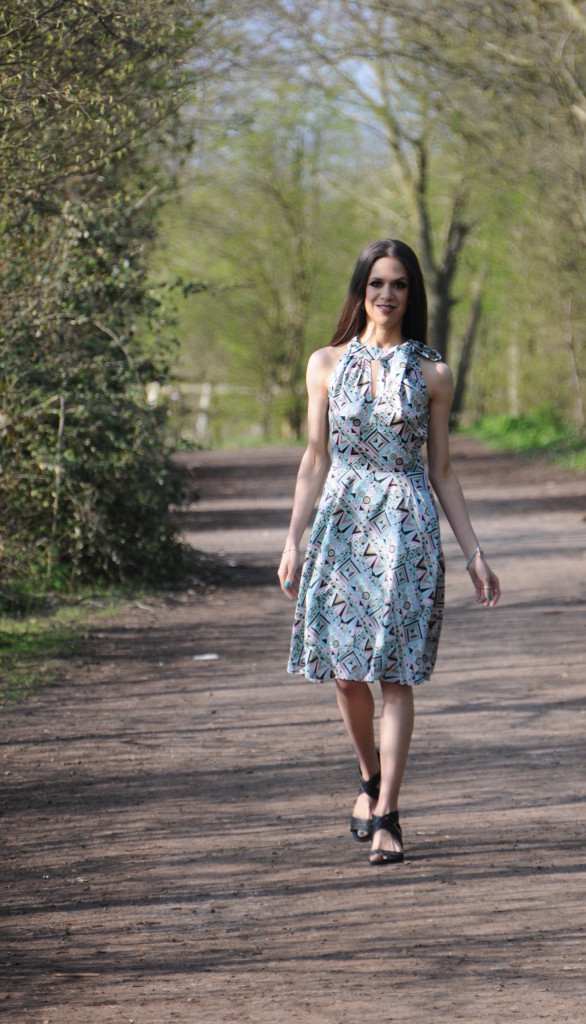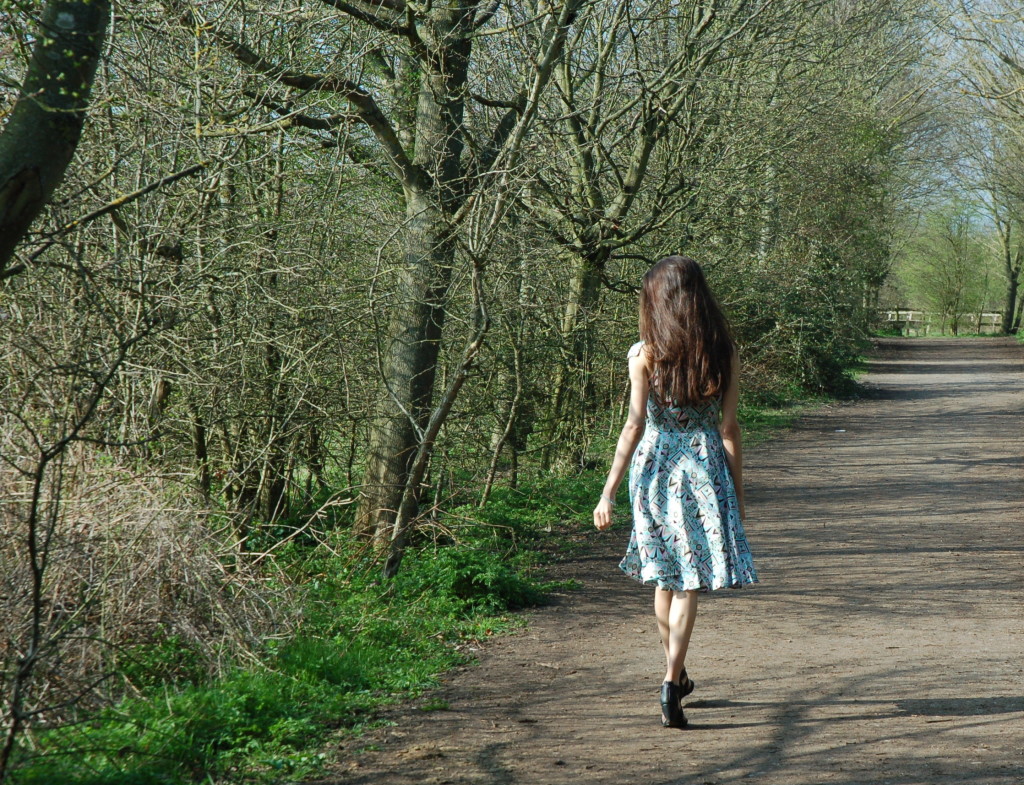 Kaleidoscope Halter Dress
This silky halter neck dress is a beautiful dress for Spring & Summer because the material is so lightweight. The dress swishes as you move, it's light and airy and perfect for hot days!
The detail on the dress is unique, pattered with a beautiful and modern geometric pattern mixing turquoise, blacks, pinks and dusty orange/beige.
The Kaleidoscope dress fastens with a pretty neck tie which has a very feminine touch. Team this dress with a pair of heels and a pretty green/blue bracelet.
The dress is priced at £61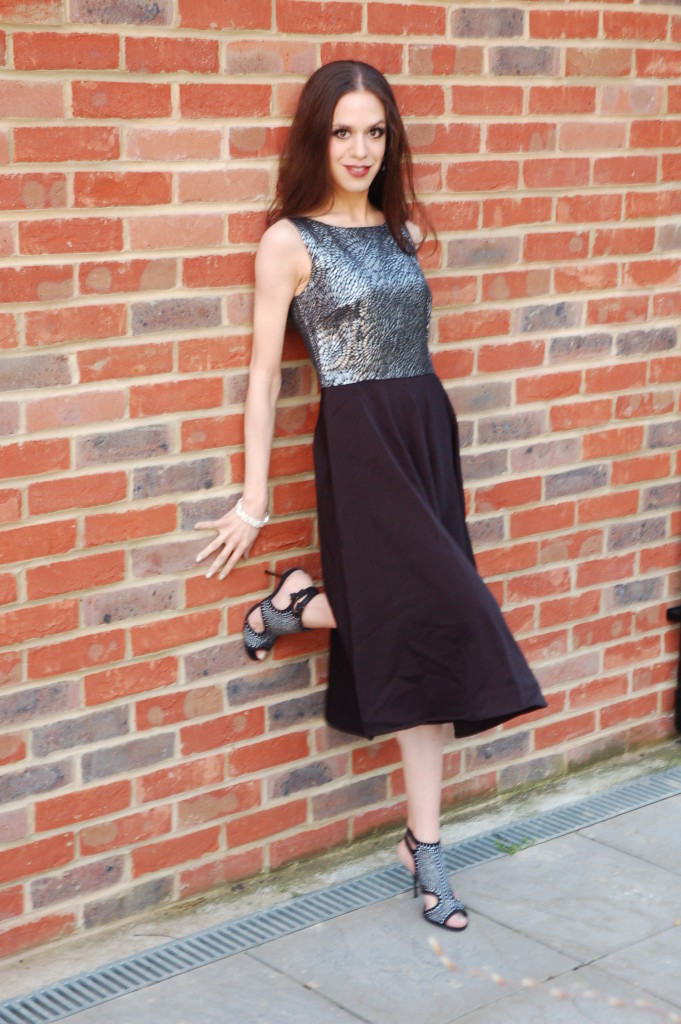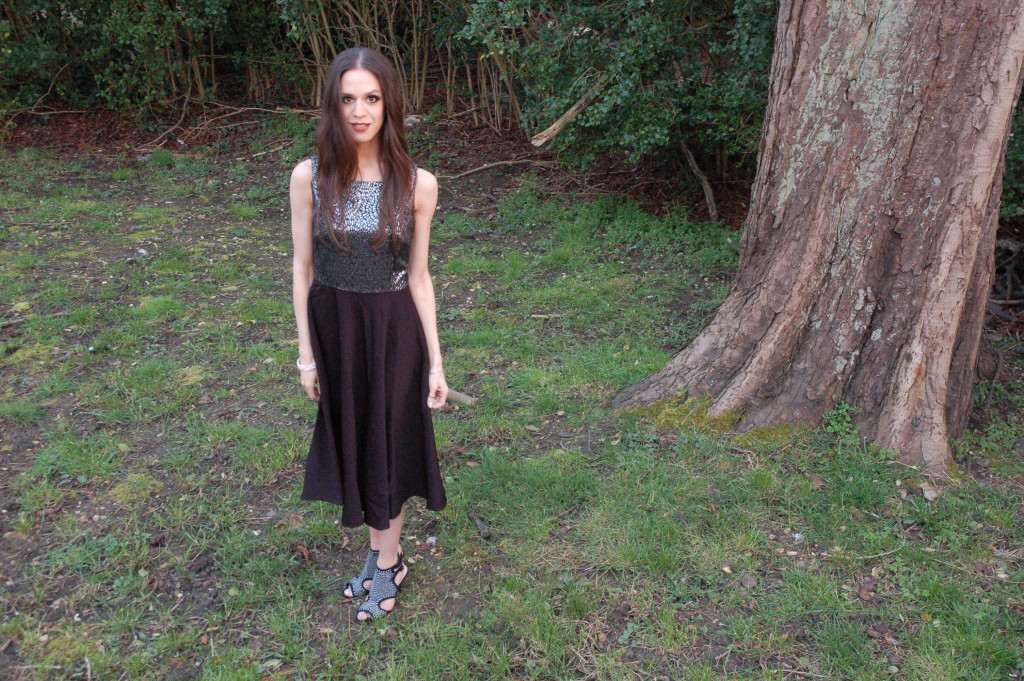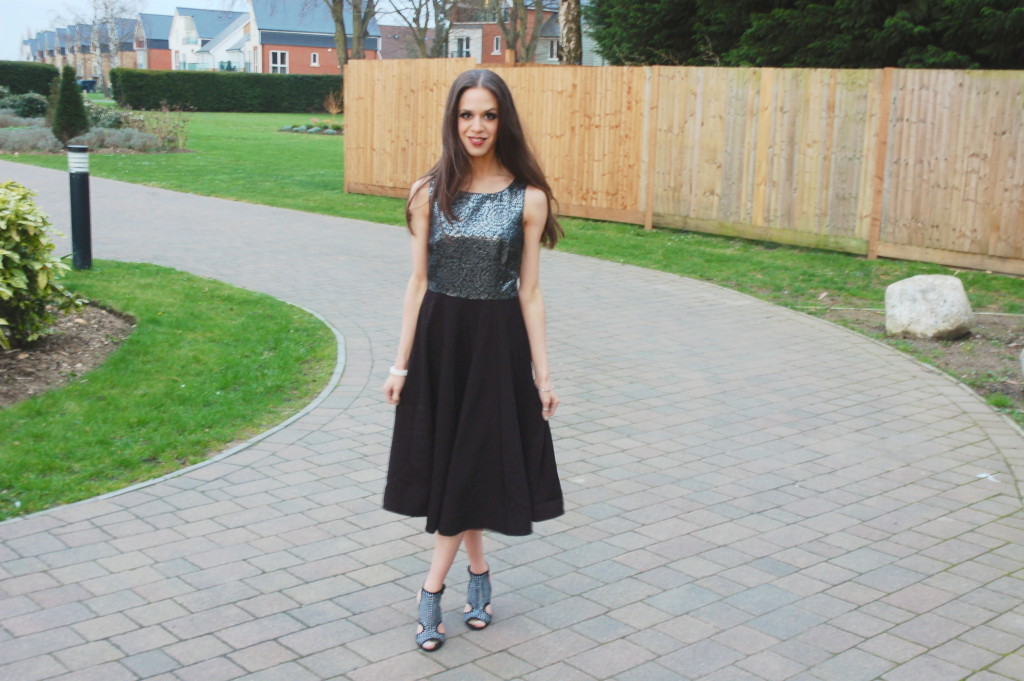 Firework Let's Dance Dress
A beautiful dress with a metallic silver design featured at the top creating a high waist effect. This floaty dress is perfect for an evening out teamed with a sparkly pair of heels or a pair of black kitten heels.
You feel ever so elegant wearing the Firework dress as it really does swish when you walk. The cut of the dress really flatters your body shape, curving over your body ever so well.
If you're going to a dinner dance this Summer this is a dress worth considering, it will turn heads as you glide across the dance floor. I love it! The Firework Let's Dance Dress an old season dress from Traffic People and currently in the sale at £40!
The heels I teamed with it are from Carvella Kurt Geiger, these are old season now, however there are plenty of similar options online 🙂
---
Overall this brand really impresses with their beautiful floaty feminine styles of dresses, each unique and individual. You'll draw an attachment to these dresses as each one has their own individual loveable traits!
It's hard to pick out a favourite from the four modelled above, they are all ever so pretty! I will be stepping into Summer with these dainty dresses & if you're a girly girl I would recommend having a look around their website to pick some dresses to fall in love with!
Click here to view the SS15 Collection 🙂
Laura xo