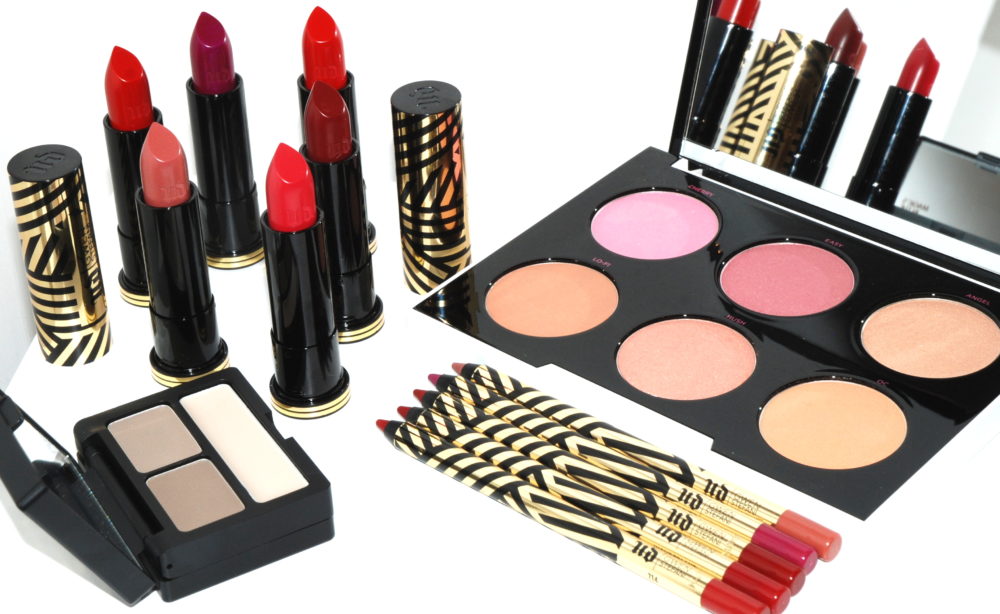 Urban Decay Beauty Picks for 2016
Urban Decay's Gwen Stefani Collection is a colourful display of luxury with it's quirky packaging and eye catching shades. This is truly a beautiful collaboration between Gwen Stefani and the Urban Decay brand.
Recently I provided you with a preview of one of the Gwen Stefani products in my Urban Decay Beauty Picks for 2016 where I showcased the eyeshadow palette.
This post displays the rest of the stunning collection from Gwen Stefani.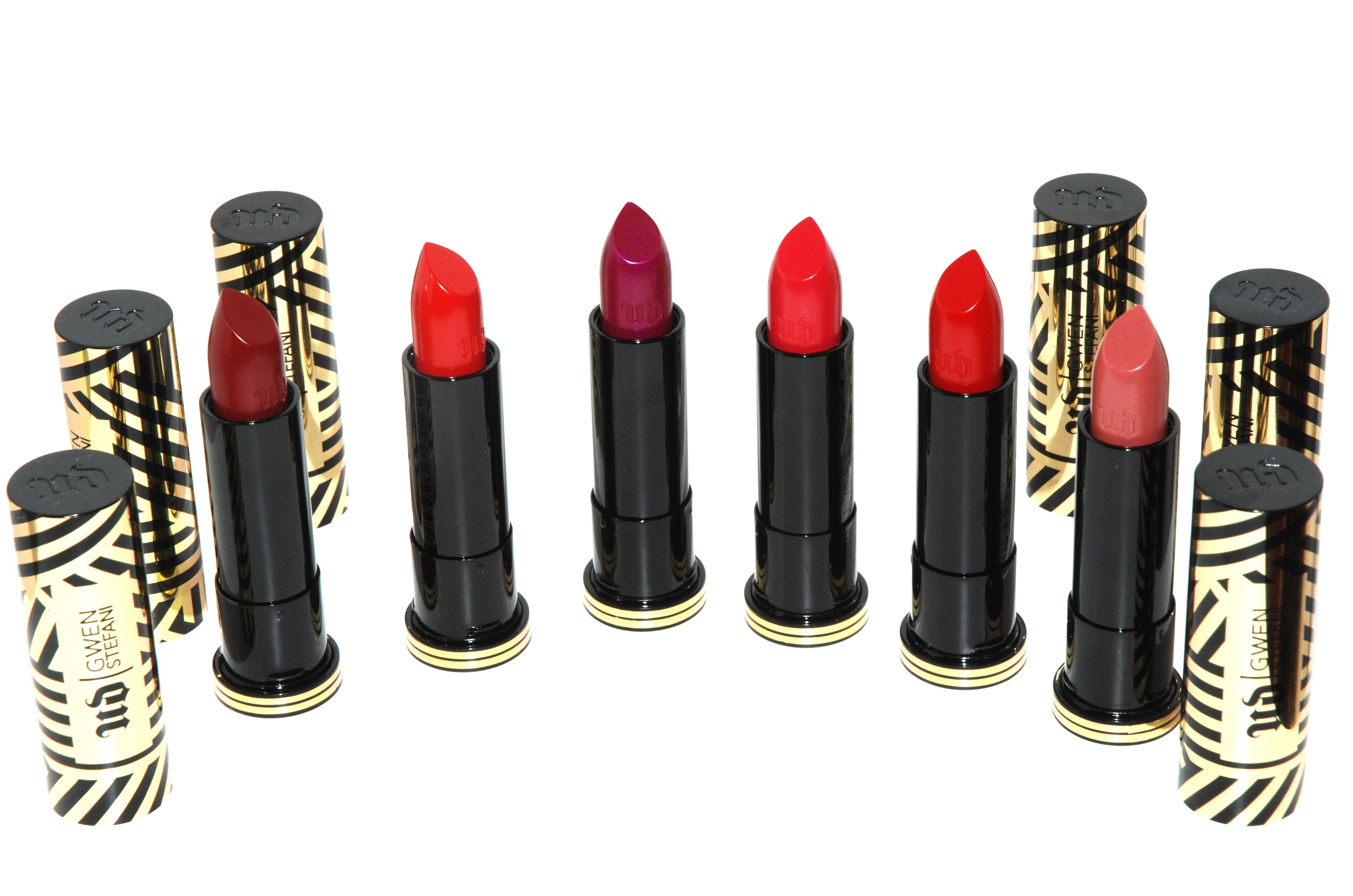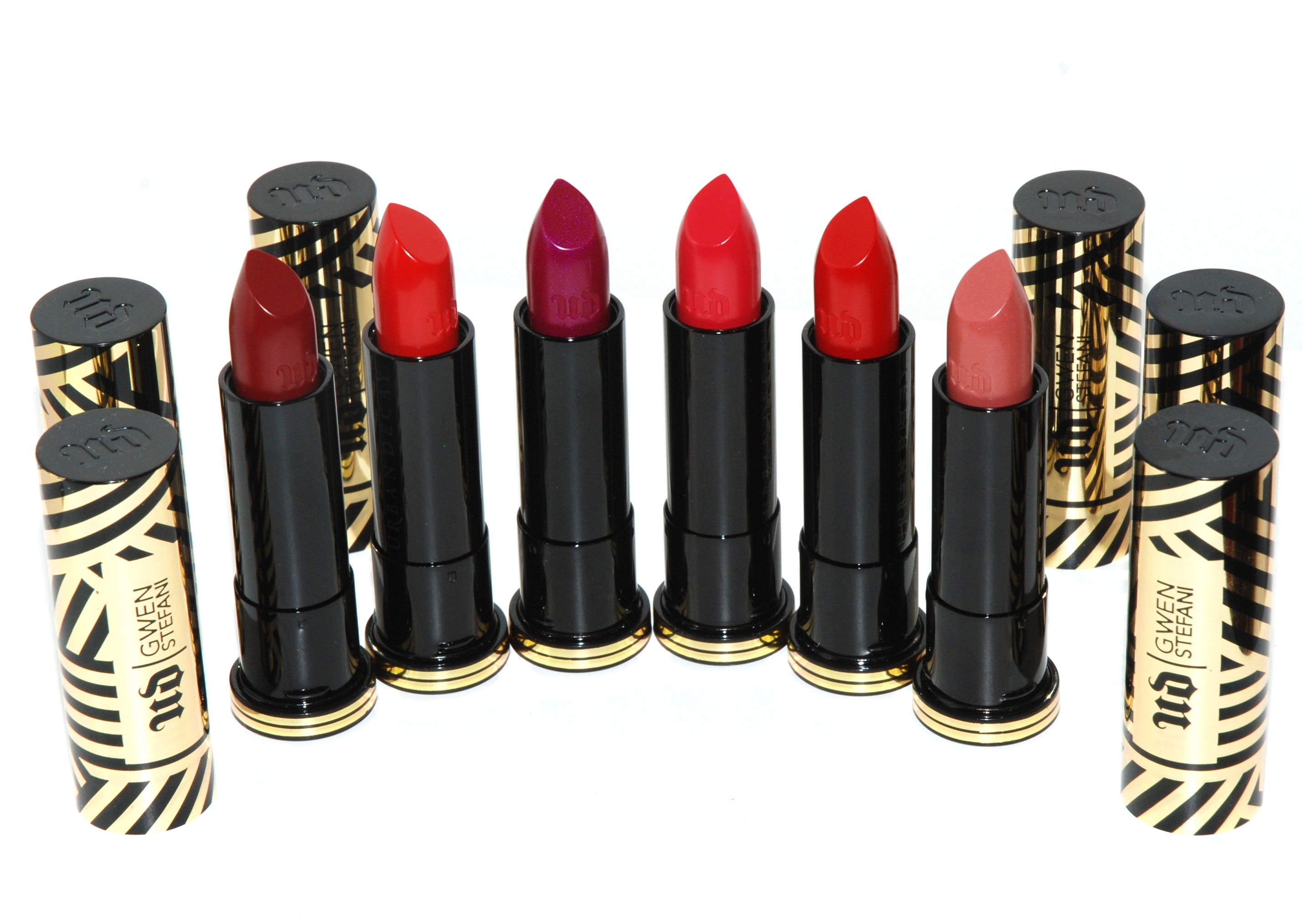 Perfect the Perfect Pout
The lipstick range from the Gwen Stefani collection is electric showcasing a range of bright beautiful colours to create a bold mouth. Here are six showcased from the eight shades available.
From left to right
Rocksteady – Blood Red
714 -Bright Red Matte
Firebird – Deep Fuchsia Cream
Wonderland -Dark Pink Red Cream
Spiderweb – Satin Red Cream
Ex-Girlfriend -Sheer Rose Nude with a Pink Shimmer
My personal favourites are Rocksteady & Spiderweb as I'm a fan of deep tones. Wonderland would be perfect for a daytime.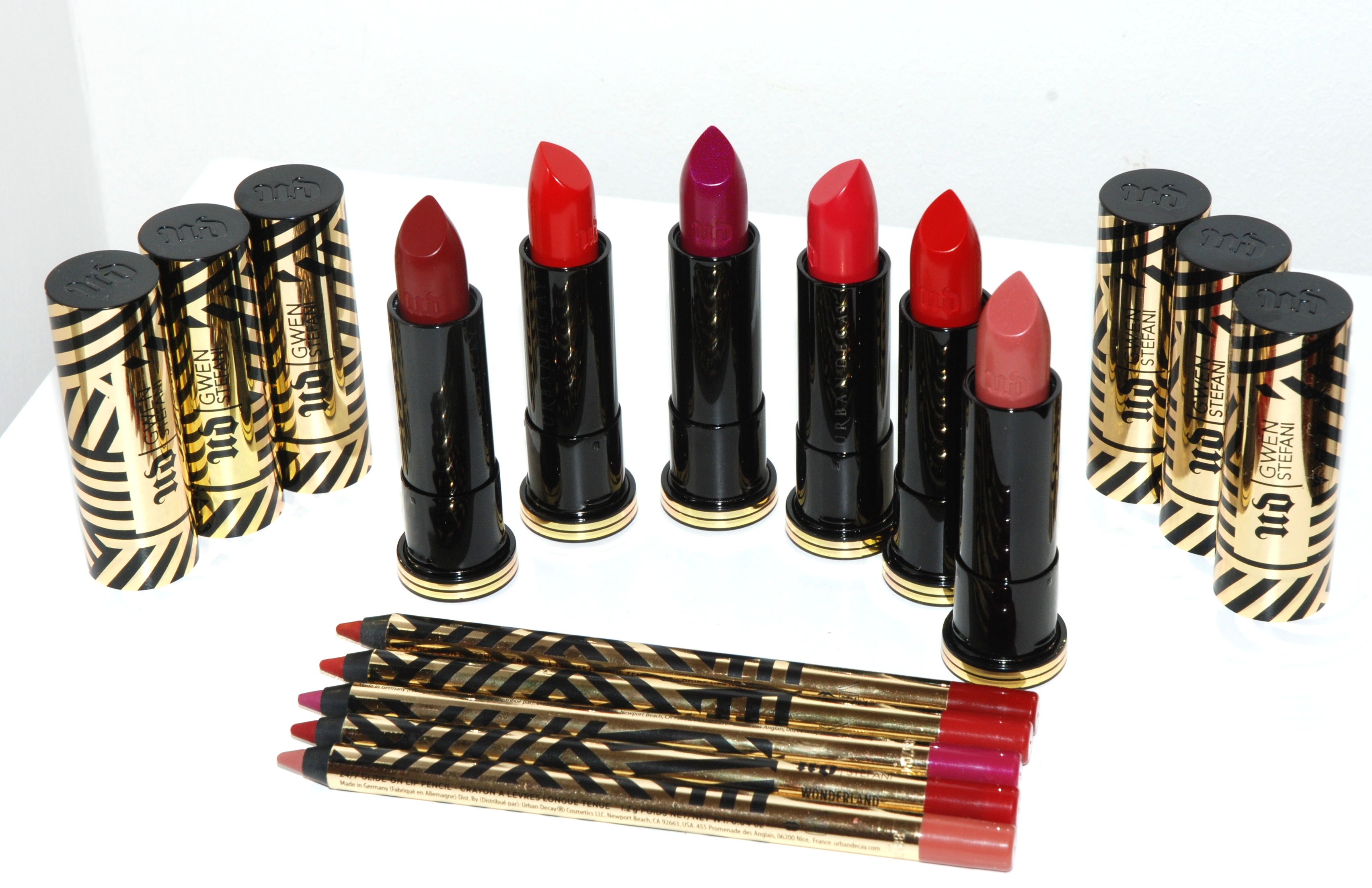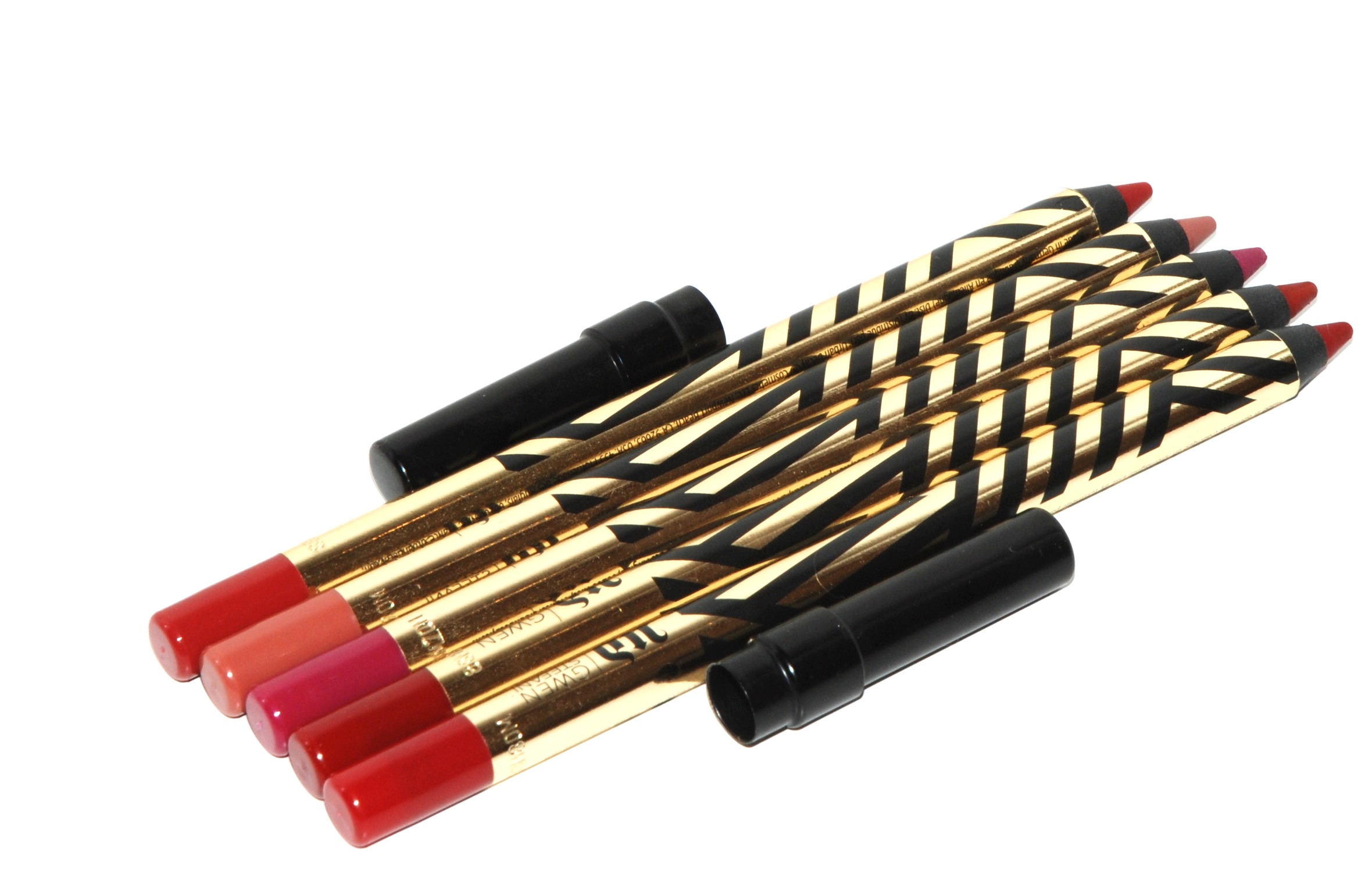 These show stopping lip colours come with some beautiful lip liners to match.
From top to bottom:
Wonderland – Dark Bright Pink
Ex Girlfriend – Nude Rose
Firebird – Deep Fuchsia Pink
Rock Steady – Blood Red
714 – Classic Red
The lip liners help to line and prime each lipstick and helps the lipstick stay put all day. Each containVitamin E and essential oil's to help nourish the lips to ensure a smooth application.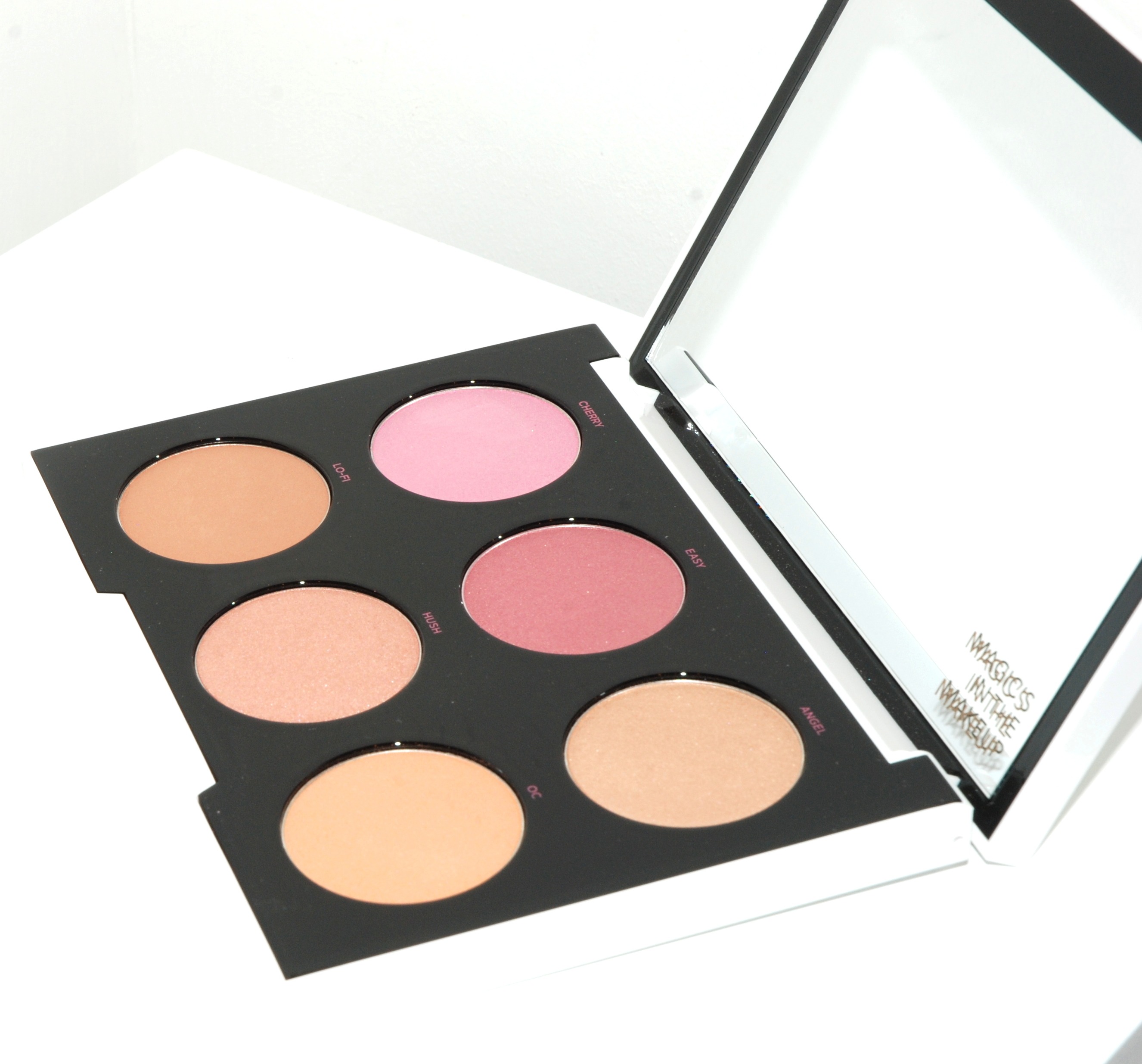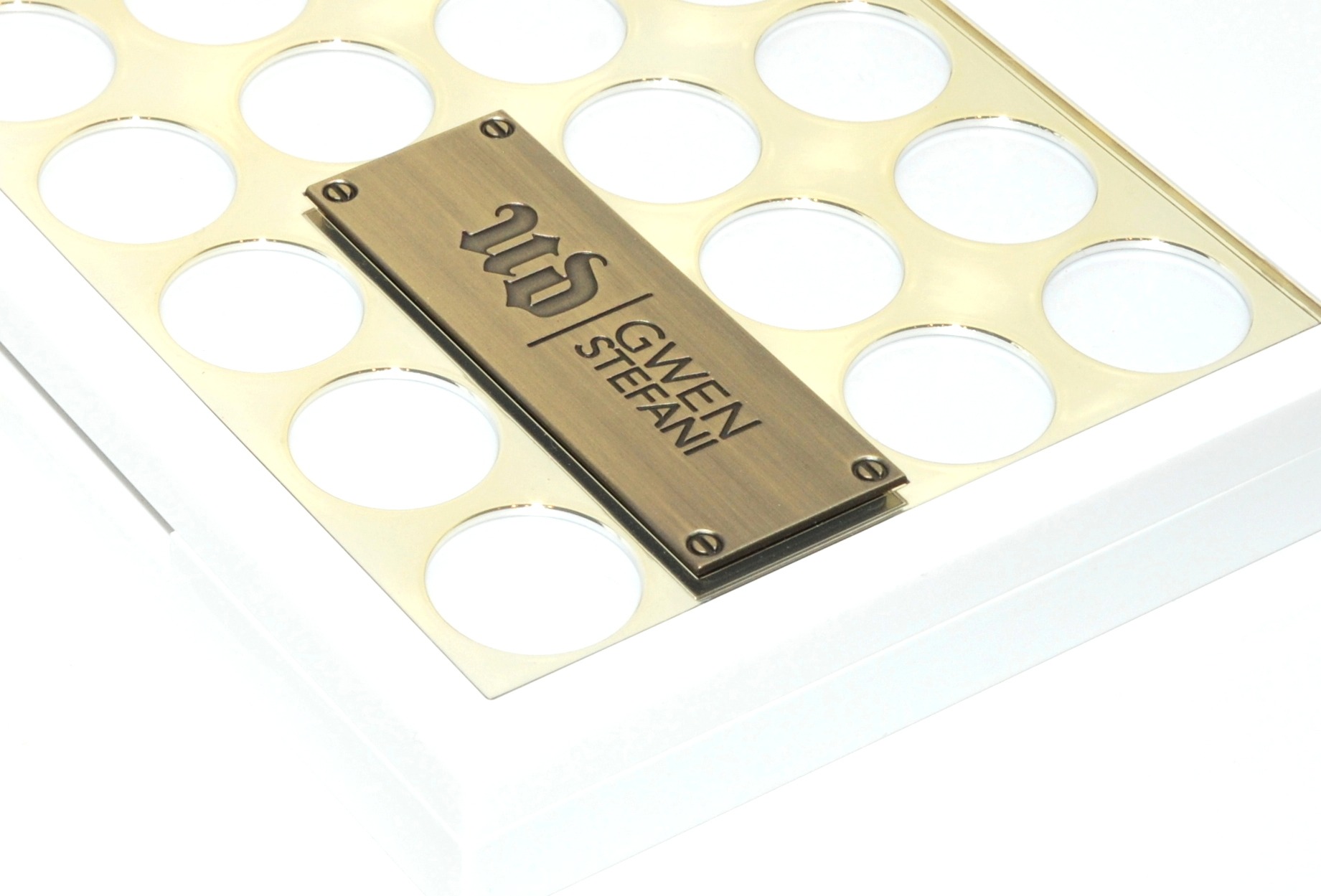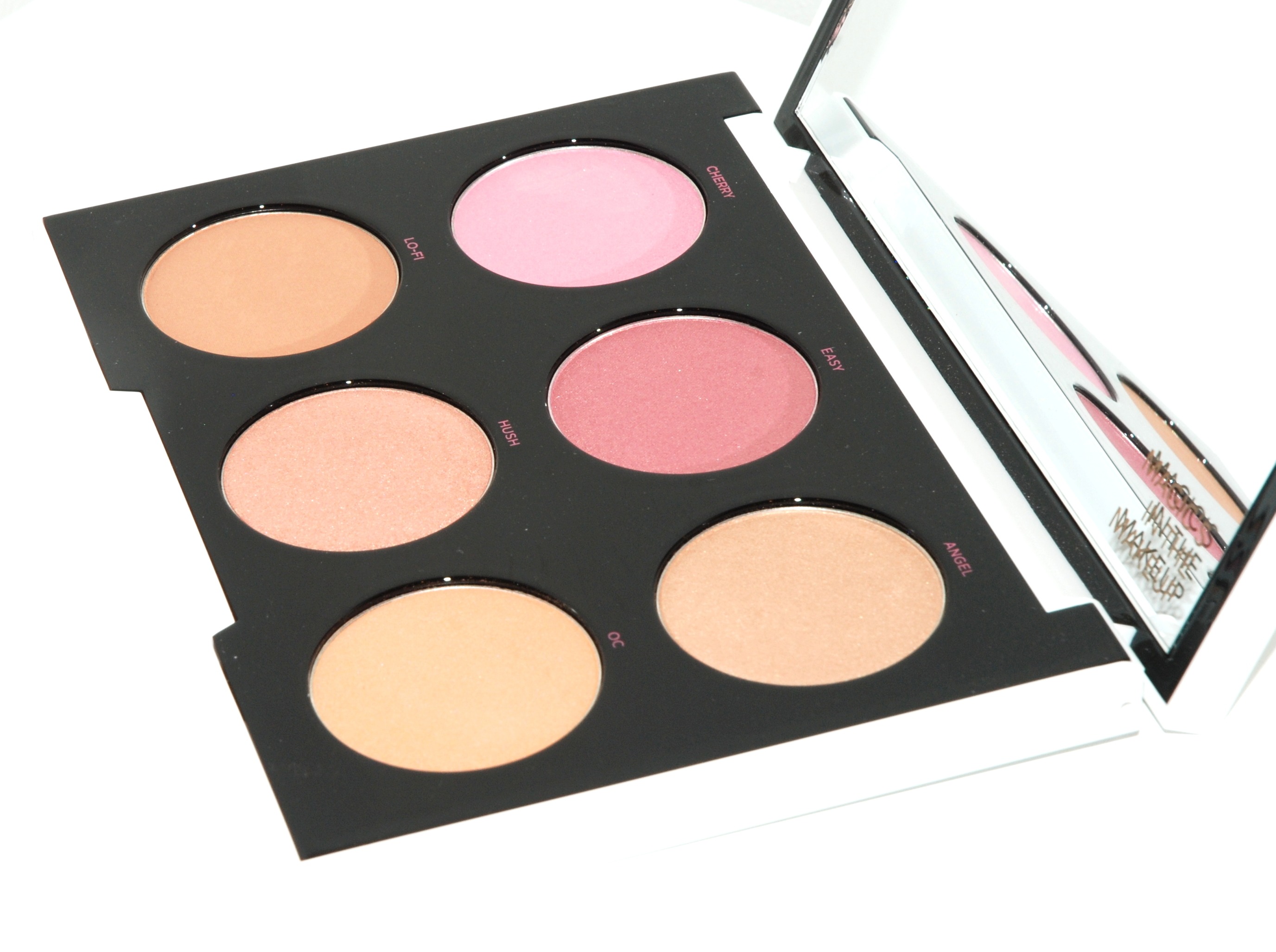 Blush Palette
The Gwen Stefani Urban Decay Blush Palette is absolutely beautiful and has six stunning blush tones ranging from stunning pinks, champagne nudes and bronzed mattes.
Top Row
Cherry – Light Pink Satin
Easy – Deep Roe with Gold Shimmer
Angel – Champagne-Nude Shimmer
Bottom Row
Lo-Fi -Soft Bronze Matte
Hush -Medium Pink with Gold Shimmer
OC -Soft Pinky Peach
Personal favourite shades from the palette are Cherry, Easy and Angel. I love pinky warm tones with a shimmer, these are so beautiful to wear during warmer months and very appealing on any skin-tone.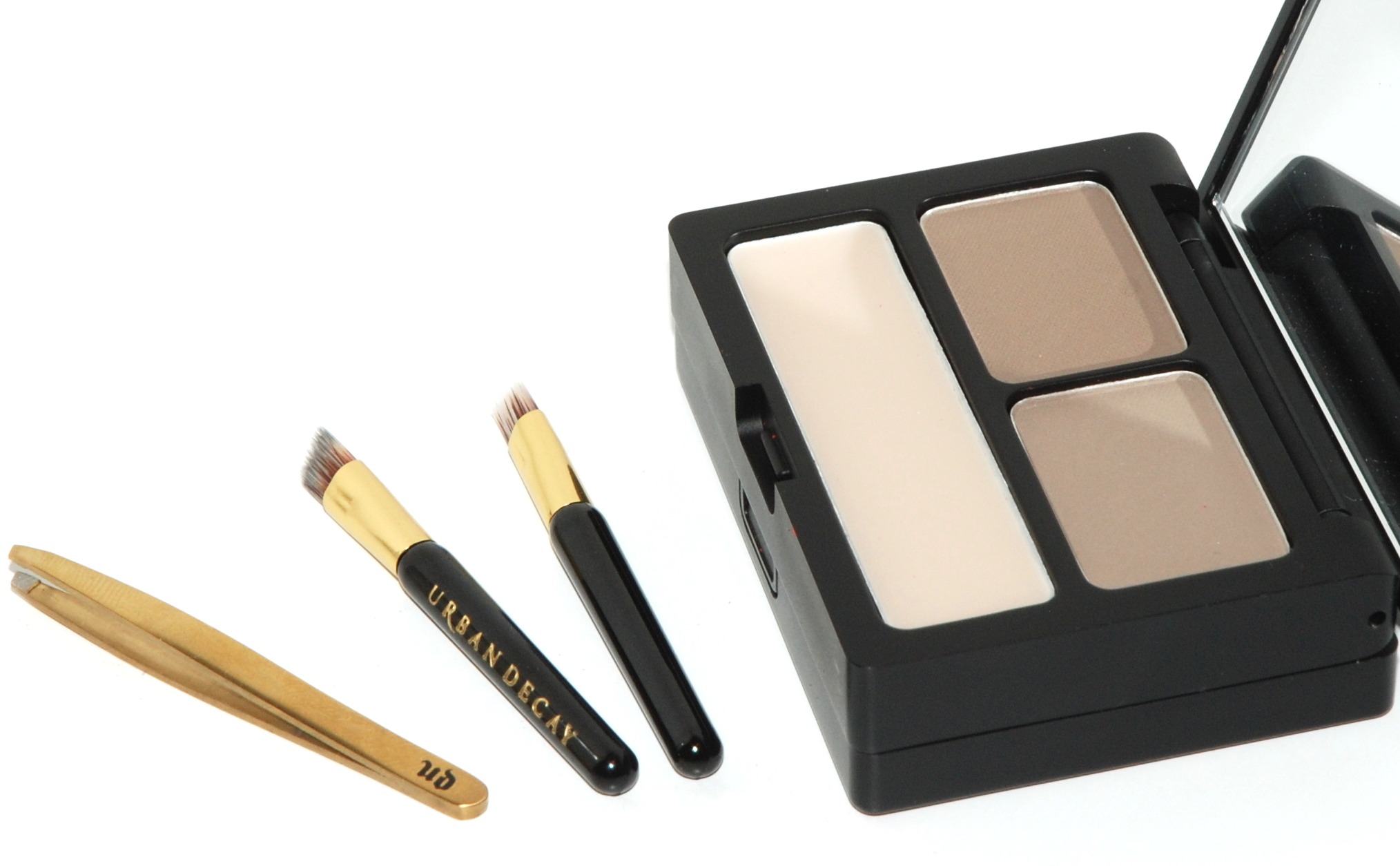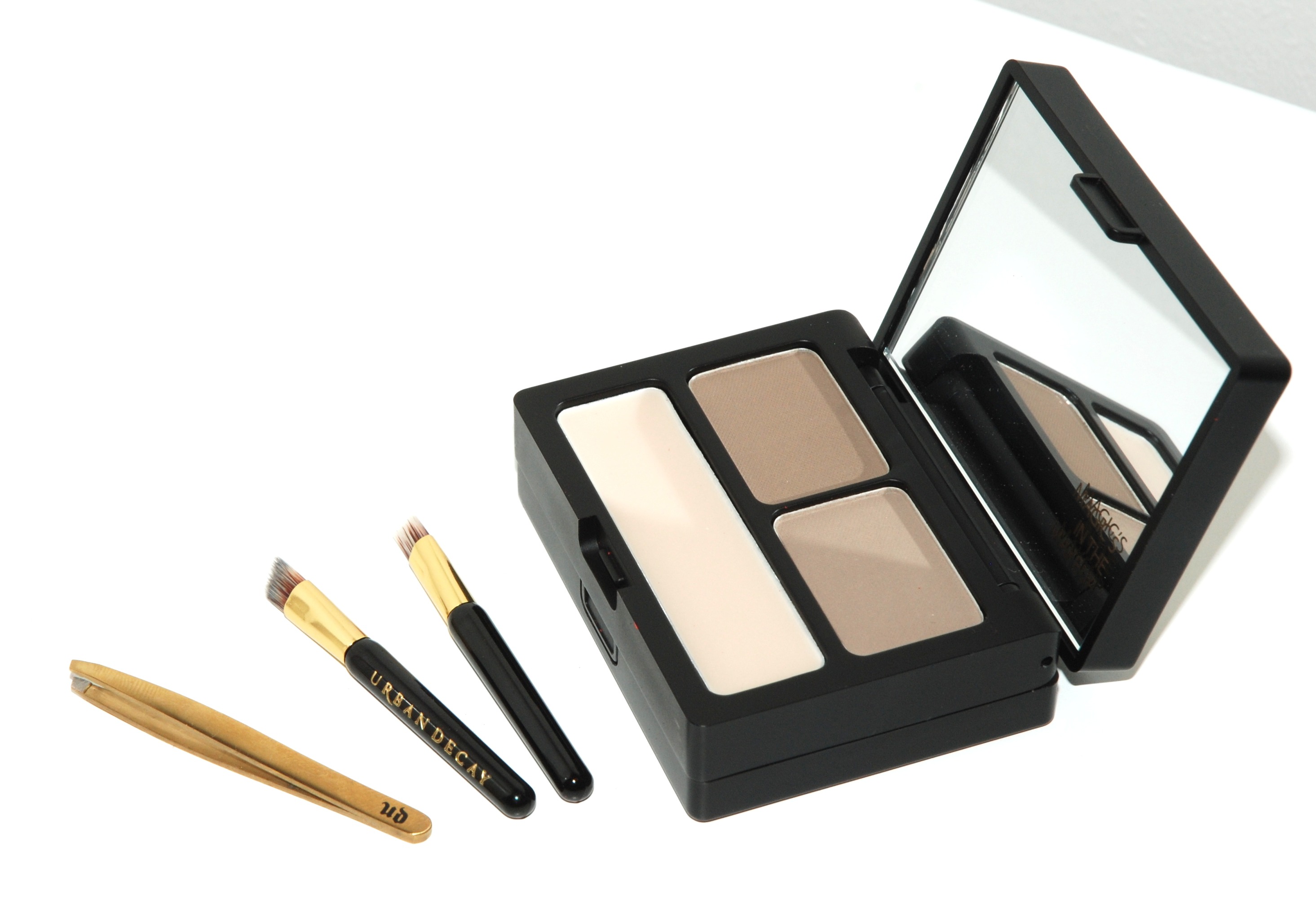 Brow Box
The brow box is a very cute looking little compact which has two departments, a bottom row with a mini pair of tweezers and two angle brushes. The UD logo is printed on each brush which is a really nice touch, the small details go a very long way.
The shade is described as Bathwater Blonde, the top layer contains two colours dark blond and light blonde, although the descriptive name is 'blonde' it's suited for darker eyebrows also.
The box comes with wax to set your perfect arches.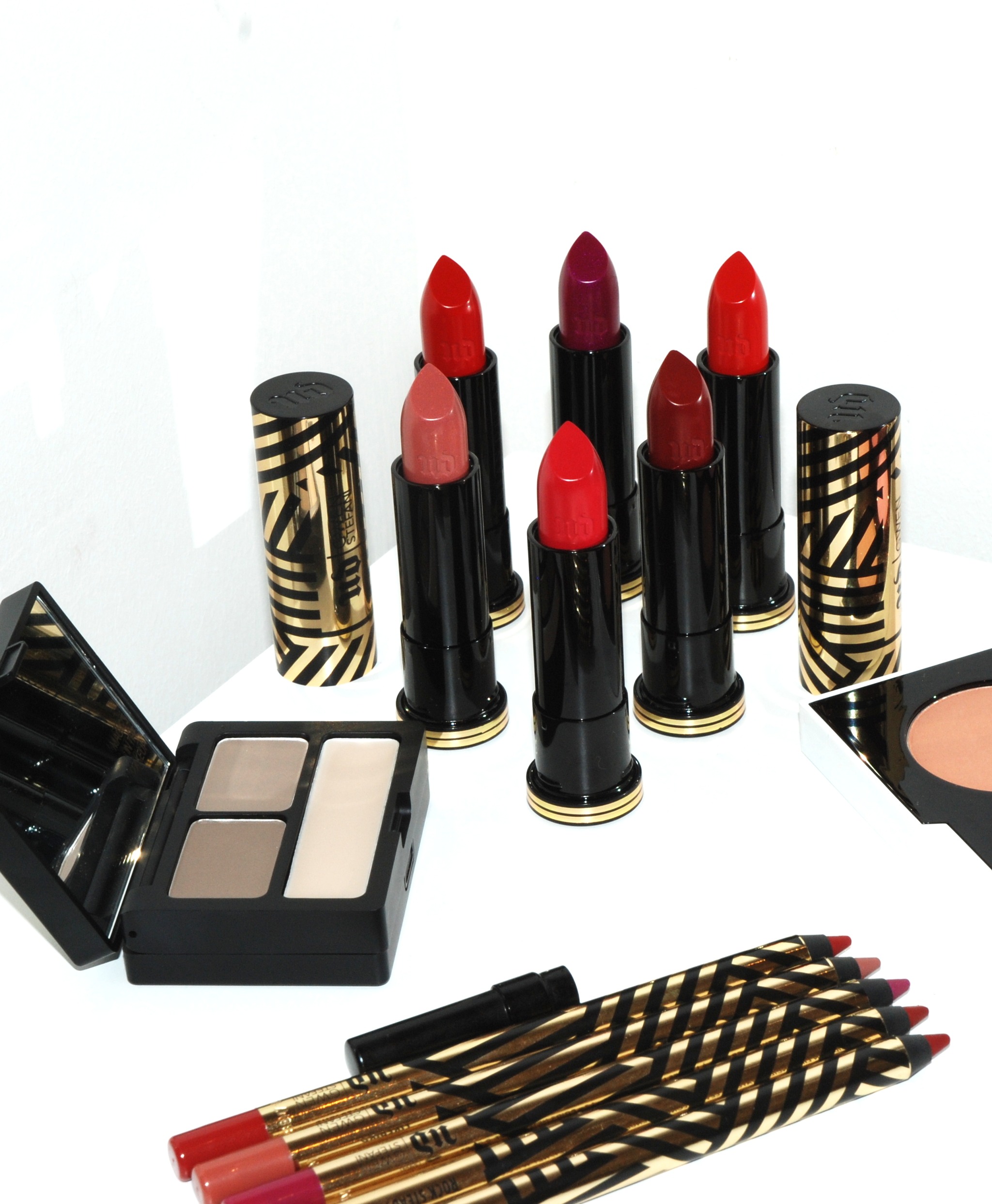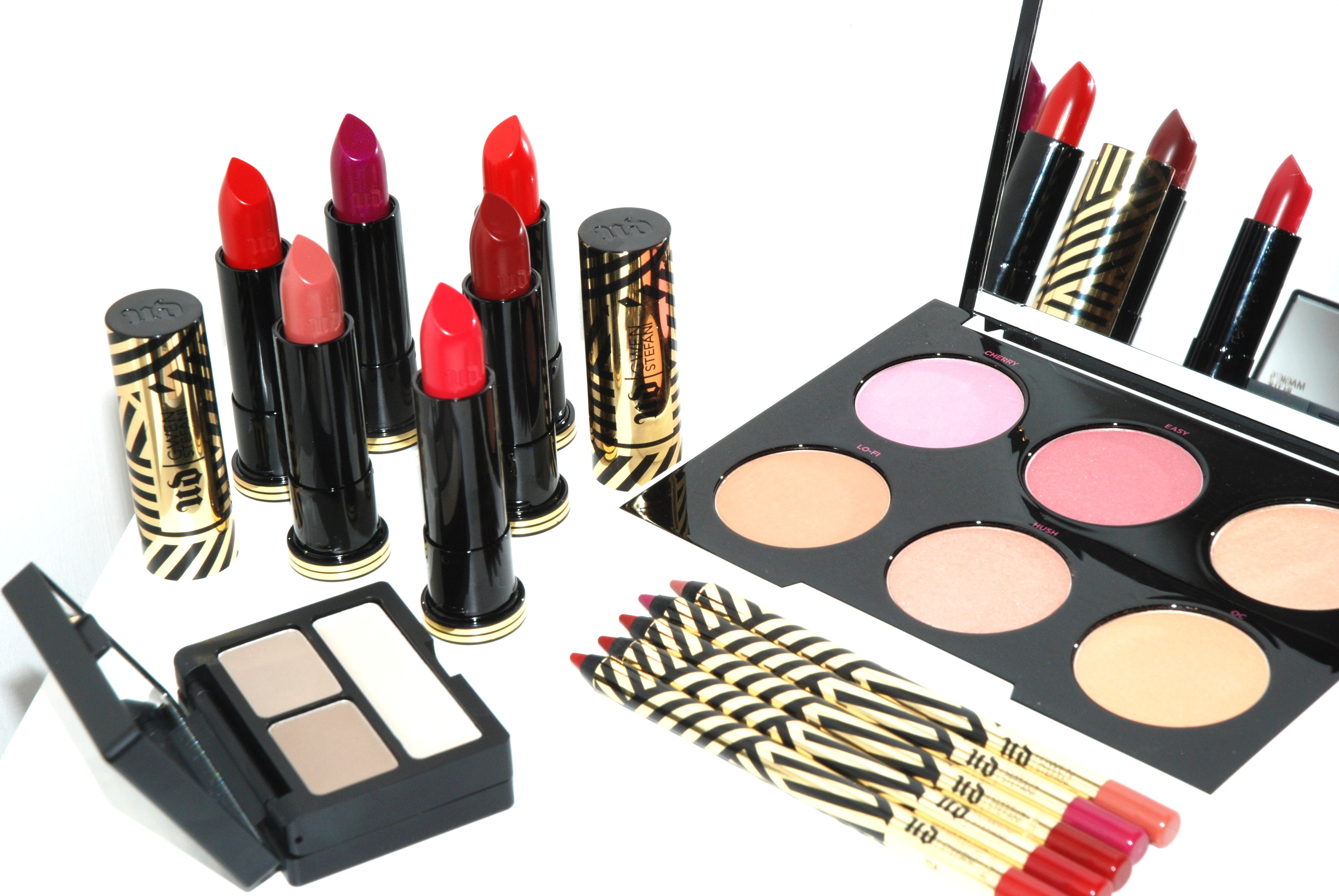 Overall…
The Gwen Stefani Collection is beautiful. An impressive collaboration between the brand and rock star.
The persona of Gwen shines through in the personality of the products & packaging, each product is alive and full of personality.
What do you think of the Urban Decay Gwen Stefani collection? What are your personal favourites from the items showcased above?
As always I really love hearing your thoughts 🙂
Thanks for reading!
Laura xo