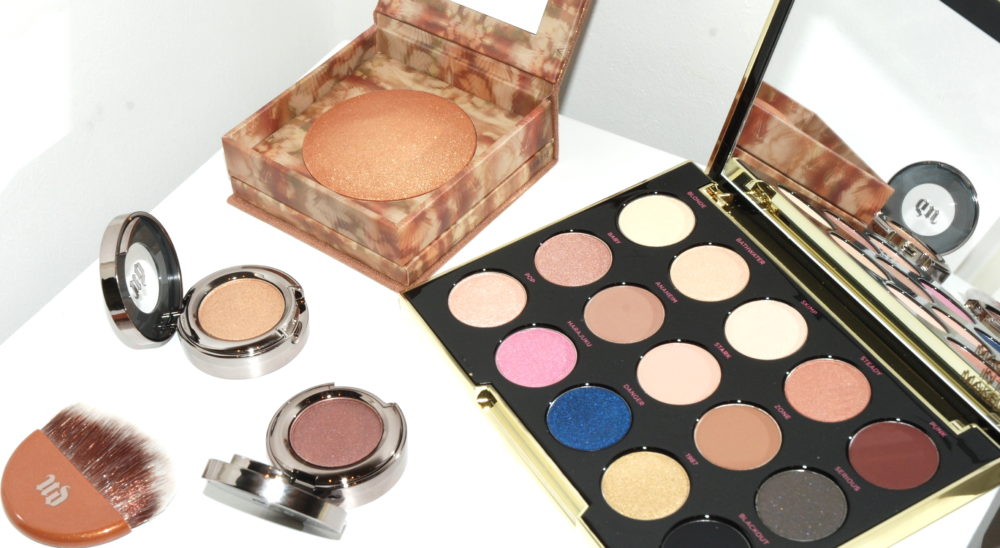 Urban Decay Beauty Picks for 2016
Urban Decay has been a brand which has really impressed with their luxurious and beautiful palettes with alluring eyeshadow shades which have been the talk of the town!
The first product I'm going to discuss is the Gwen Stefani Eyeshadow Palette which has been the talk of the town recently & I just had to try this beautiful palette for myself.
The colours in the palette are absolutely gorgeous, highly pigmented and perfect to create an everyday look to a more seductive nighttime makeup look.
Favourite Shades…
1987 – which is a beautiful golden pigmented shade
Steady – which is a pretty shimmery peachy pink
Punk – a deep red/burgundy
Zone – a wonderful peachy matte
Harajuku – a cotton candy pink shimmer
Pop – for a really pretty highlight 
All the shades are gorgeous however these are my favourites for creating a warm shimmery look for the daytime or the evening.
The blue colour Danger is great to use as a liner for something a little bit different.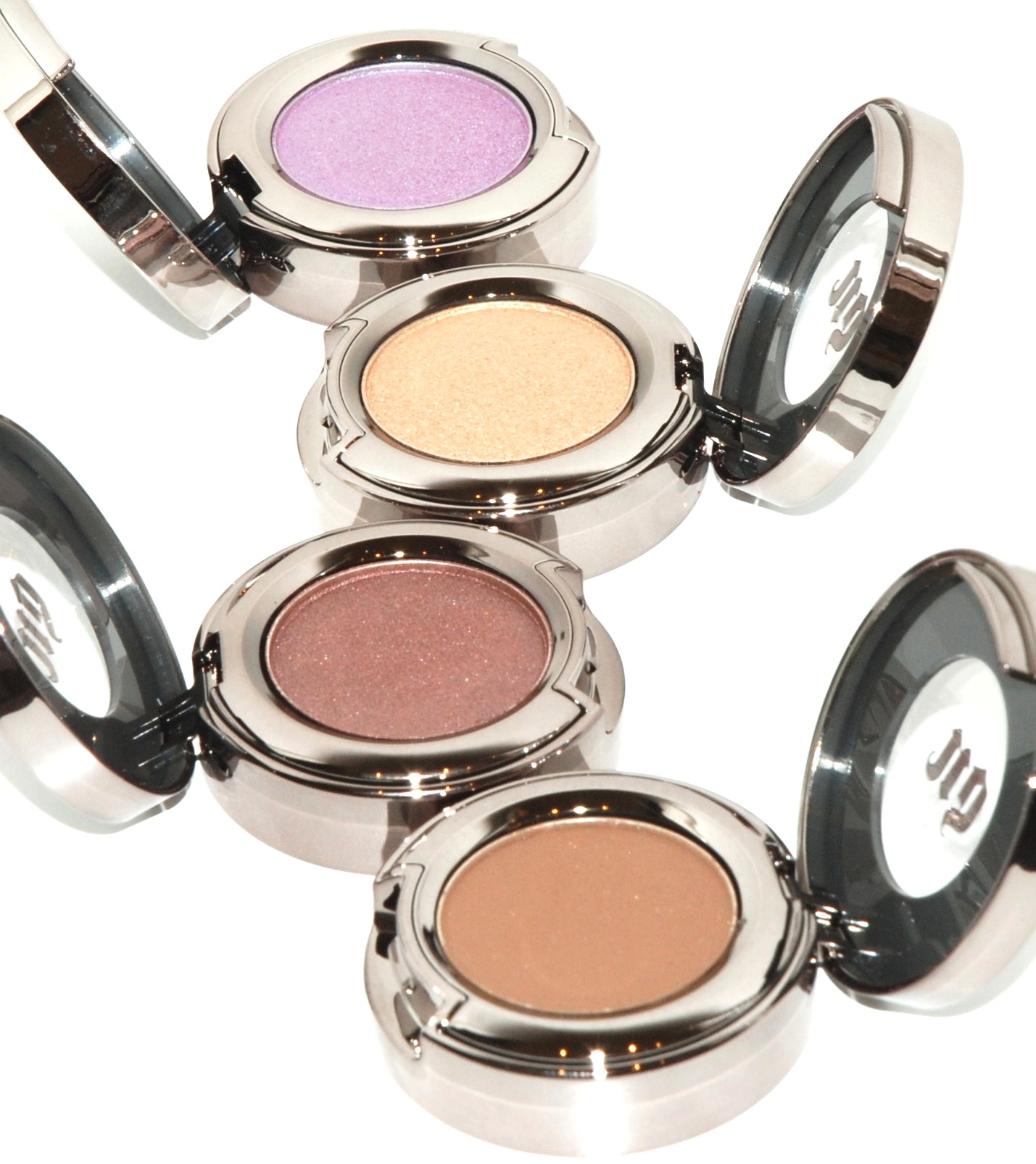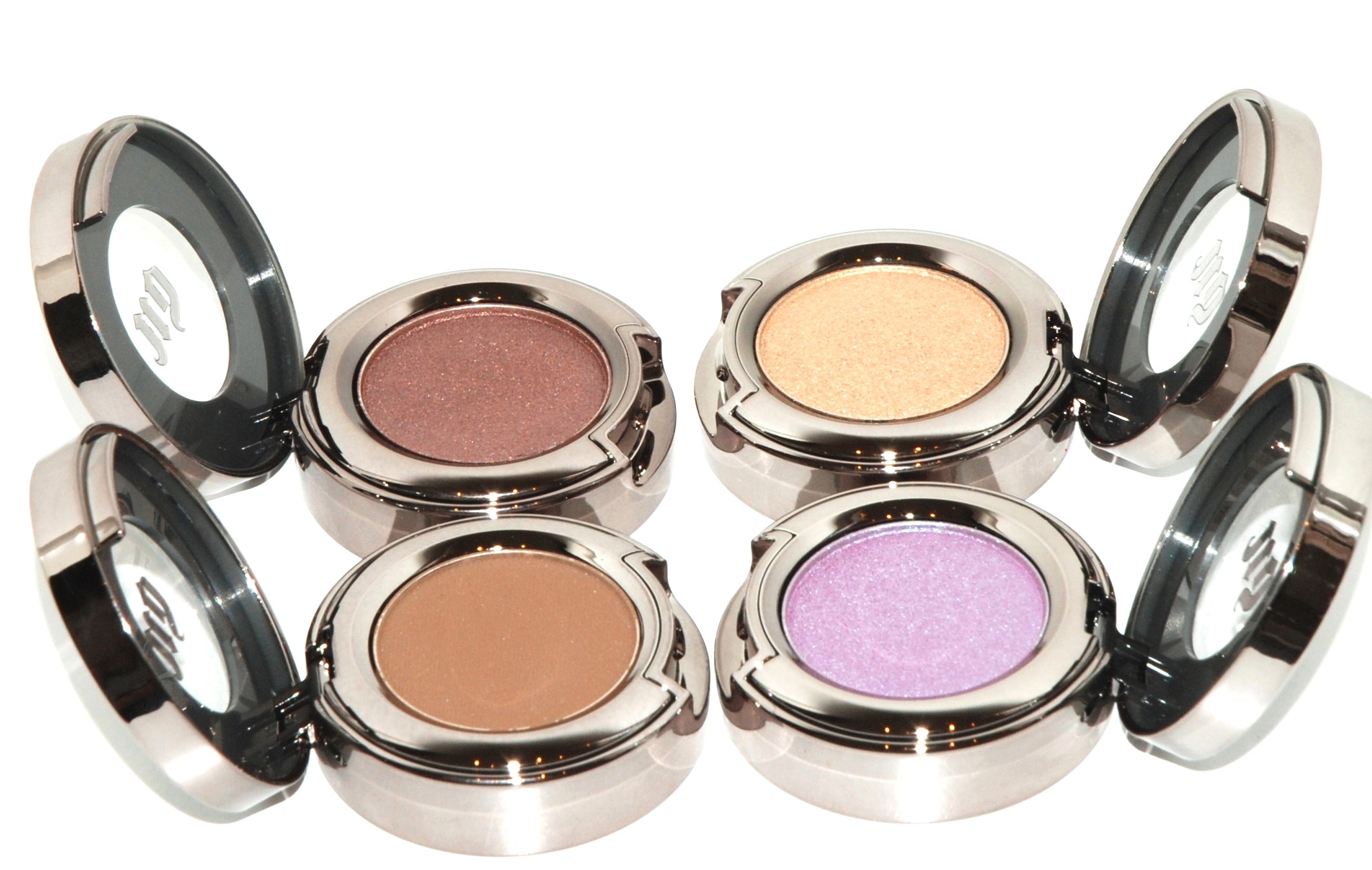 Step in to Spring with these really pretty single shades from Urban Decay! I love sparkly shimmery golds, Pinks, and chocolate shades and wanted to showcase four pretty eyeshadow picks that have universal appeal.
From left to right
Roach – A warm chocolate shimmering brown
Half Baked – A deep golden shimmer
Tonic – A beautiful light purple pigment
Secret Service -A matte brown
These four eyeshadows have a warm look to each of them. I love combining Half Baked and Tonic together to create a shimmery day look, teamed with some mascara, lightly contoured by Roach and darkened by Secret service for more of an evening look.
You can create some really pretty golden smokey eye looks using these shadows, it's great to use Half Baked as a base and add a pop of Tonic into the corner of your eye to really make your eye look pop!
It's so much fun to experiment with colour and there are so many beautiful eyeshadow shades on offer from Urban Decay.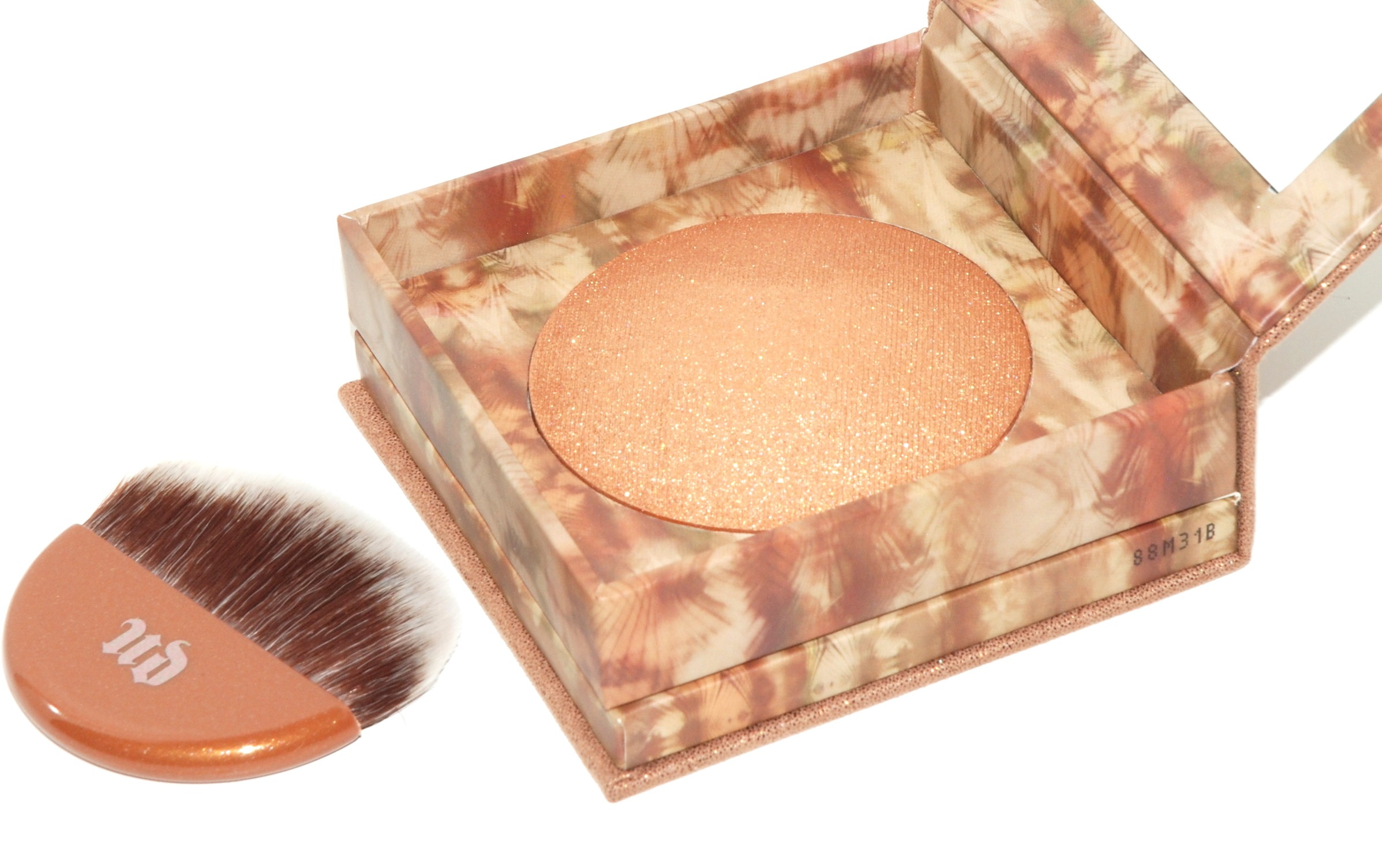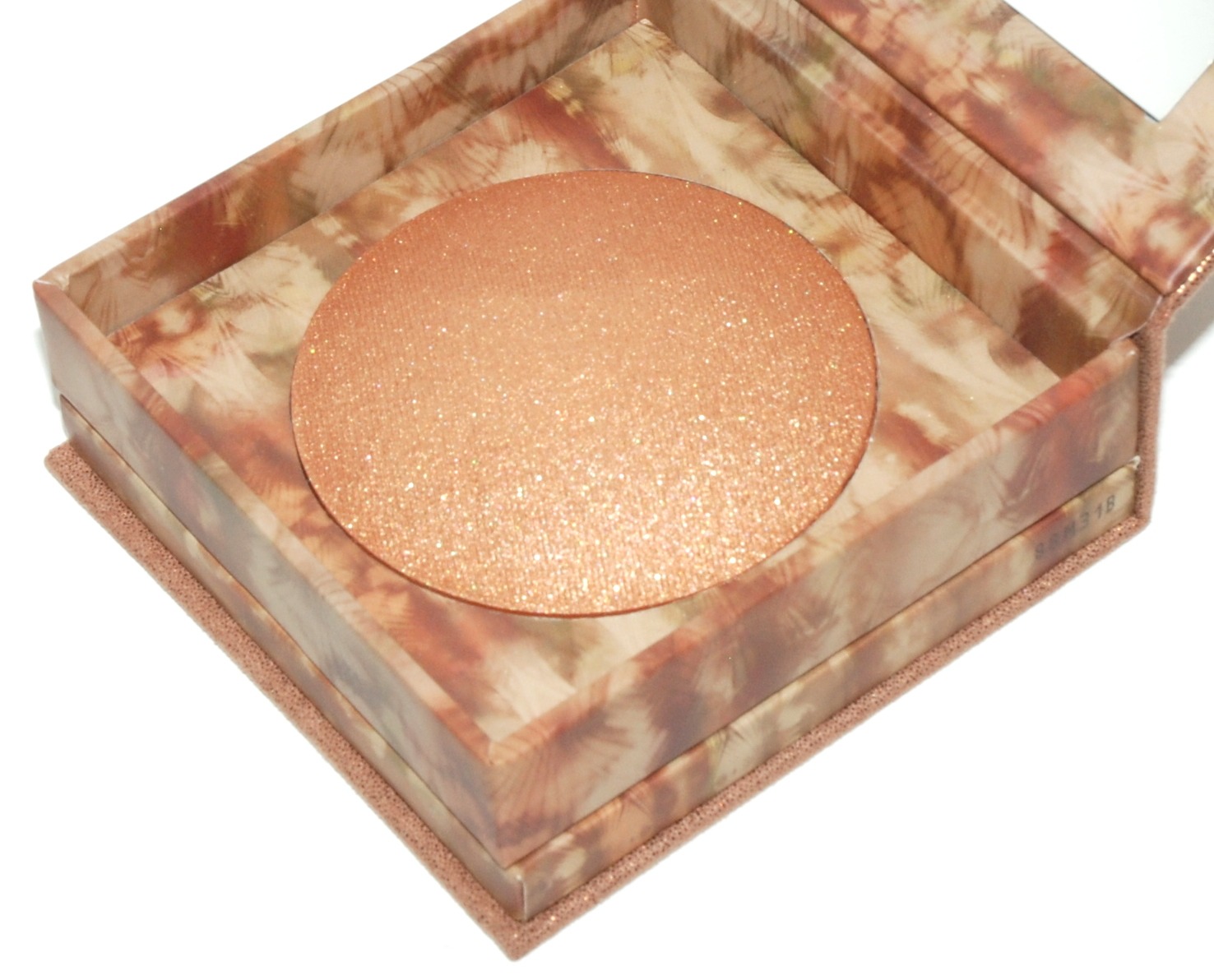 The Naked Illuminated Powder by Urban Decay is so beautifully packaged and it was such a pleasure to photograph! Really ever so beautiful.
This is in the Luminous shade which is a pretty golden highlight which is so beautiful to sweep over cheekbones and highlight areas of the body you really want to stand out.
It comes with a pretty brush which is packaged in the bottom of the packaging!
Really very impressed with this champagne shimmery illuminator both in terms of quality and packaging. Beautiful 🙂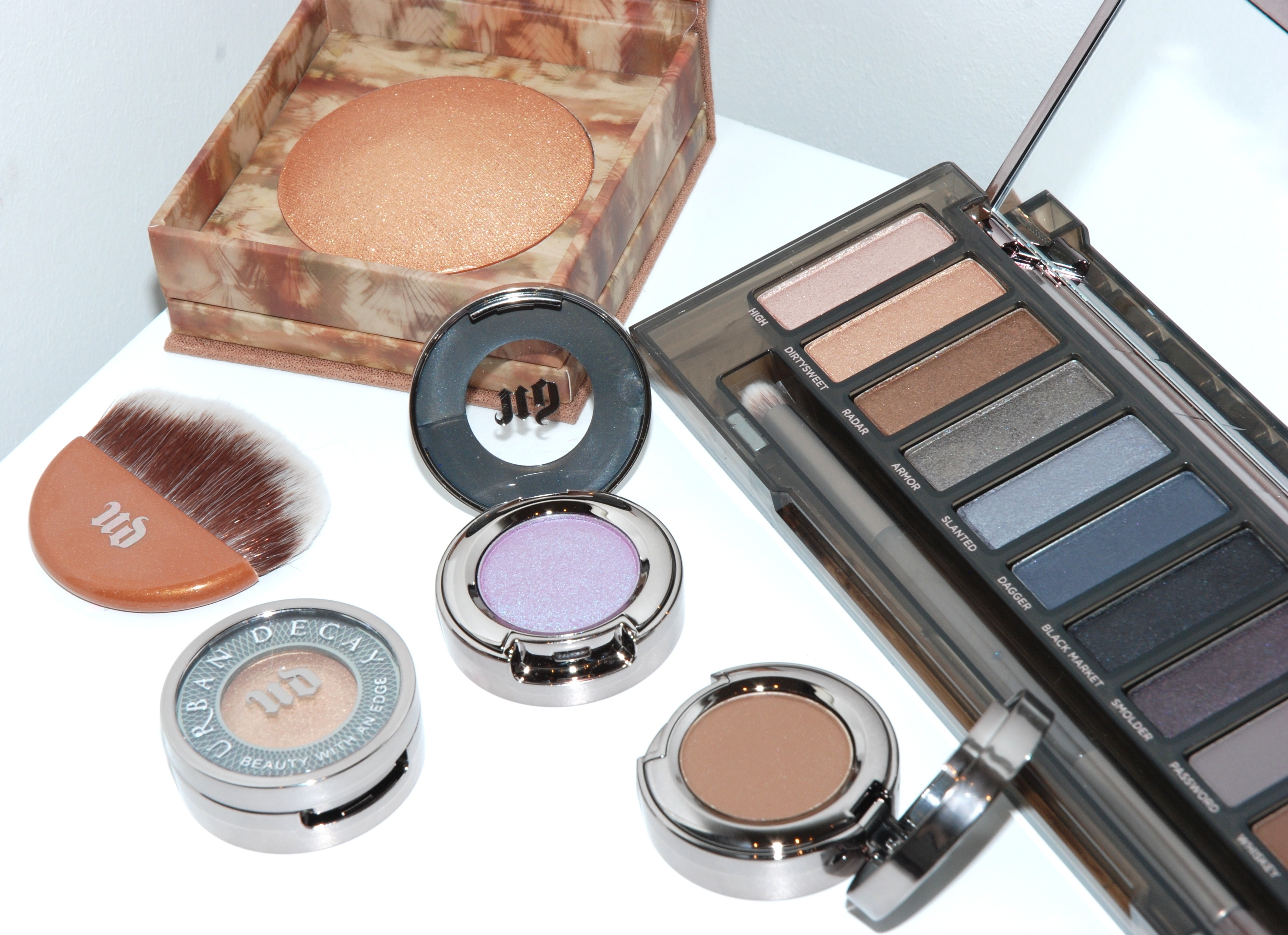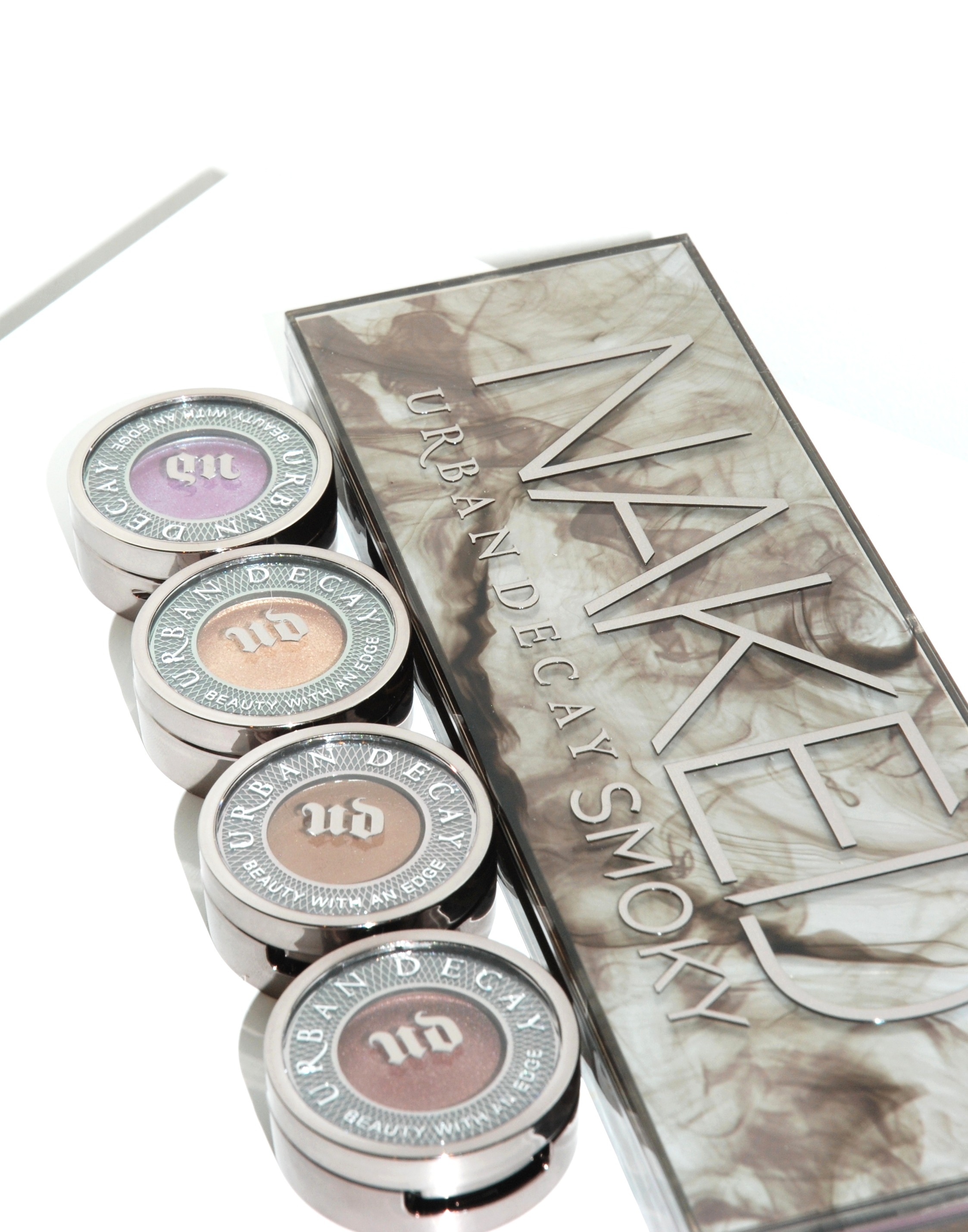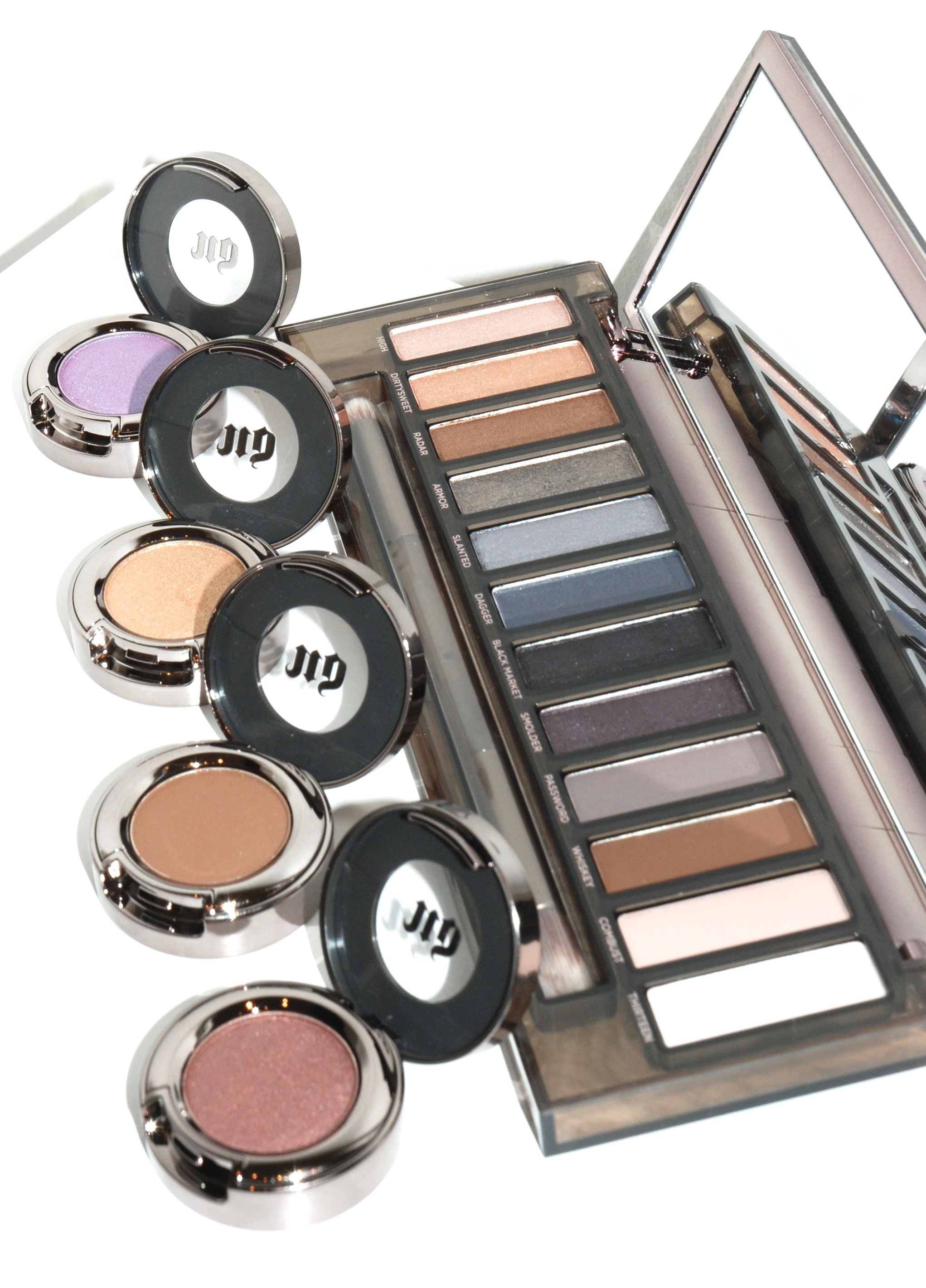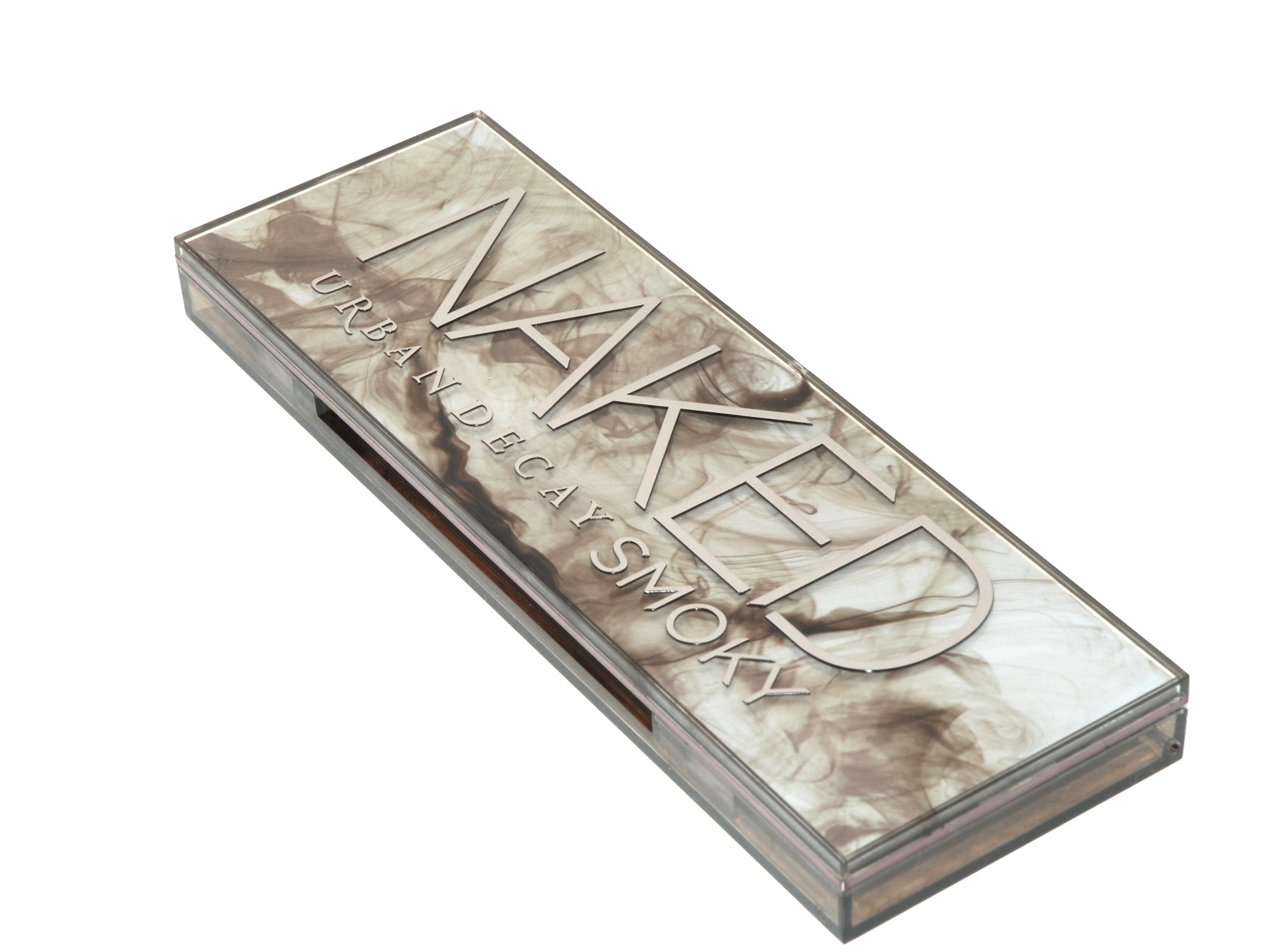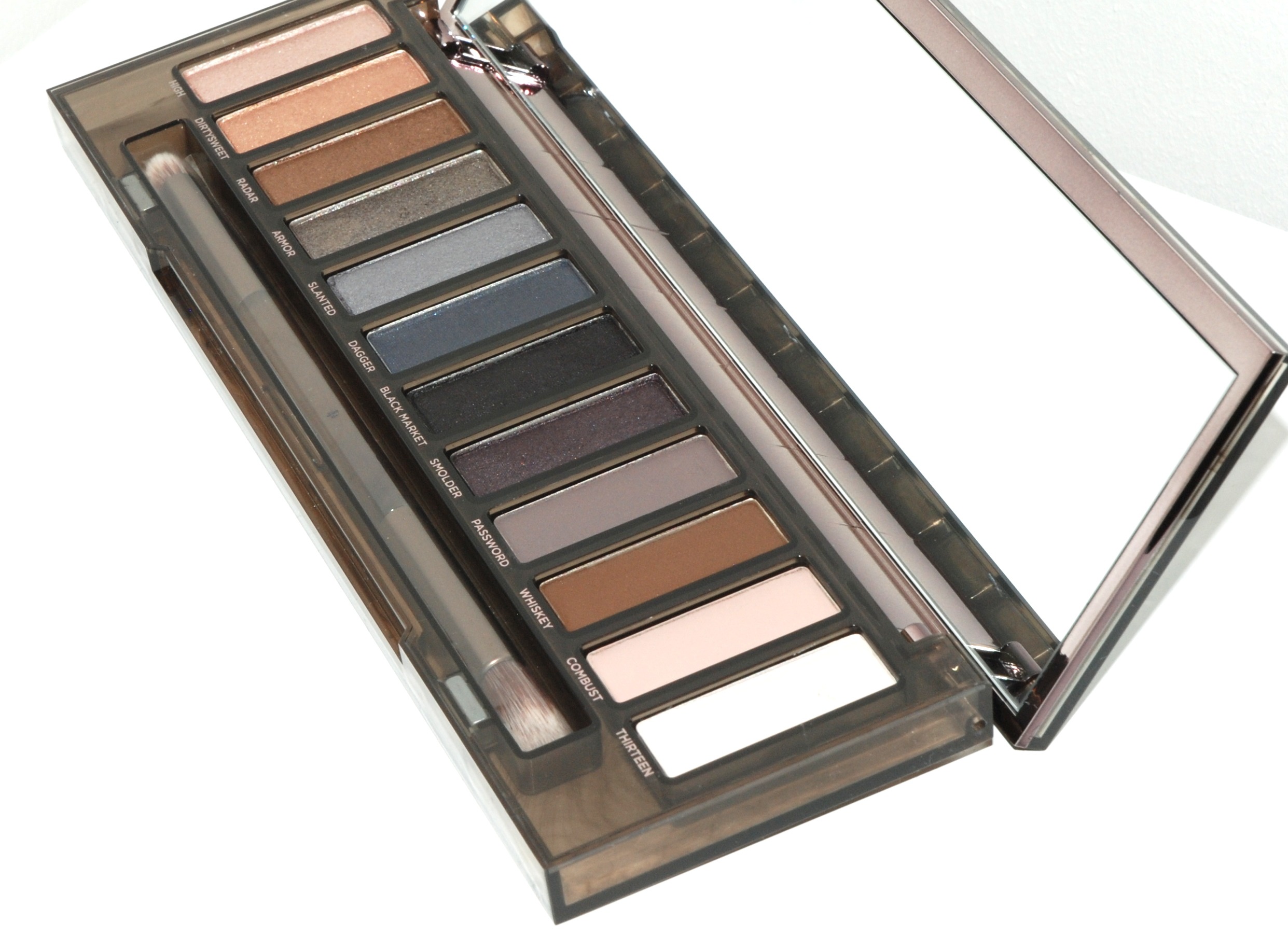 The second palette I want to draw attention too is the Urban Decay Naked Smoky which is the newest palette in the Naked Series from Urban Decay.
If you're a fan of the Naked Palette range & then this one will probably be one of your favourites if you are looking for the perfect pro palette to create that dramatic smoky eye.
This palette offers a range of mostly cooler toned pigmented shades which are really beautiful, however there are a few warmer shades in the palette also which are really very pretty.
Keep it Cool…
My favourite shades in the palette for the cool tones:
Armor – A Silver frosty grey
Slanted -A metallic grey with a light shimmer
Dagger – A darker grey with a slight shimmer
Smolder -A beautiful deep purple pigment
Wrap up warm…
My favourite picks from the warmer tones
High -A shimmery pale highlight
Dirtysweet -A golden shimmery pigment
Radar -A copper shimmery brown
Whiskey -A matte dark brown
The one thing I like about this palette is the multi functional ability to create a cool smokey eye or a warmer look, a really adaptable palette. Even though it's swayed towards a cooler appearance it certainly offers warmer shades to play around with also.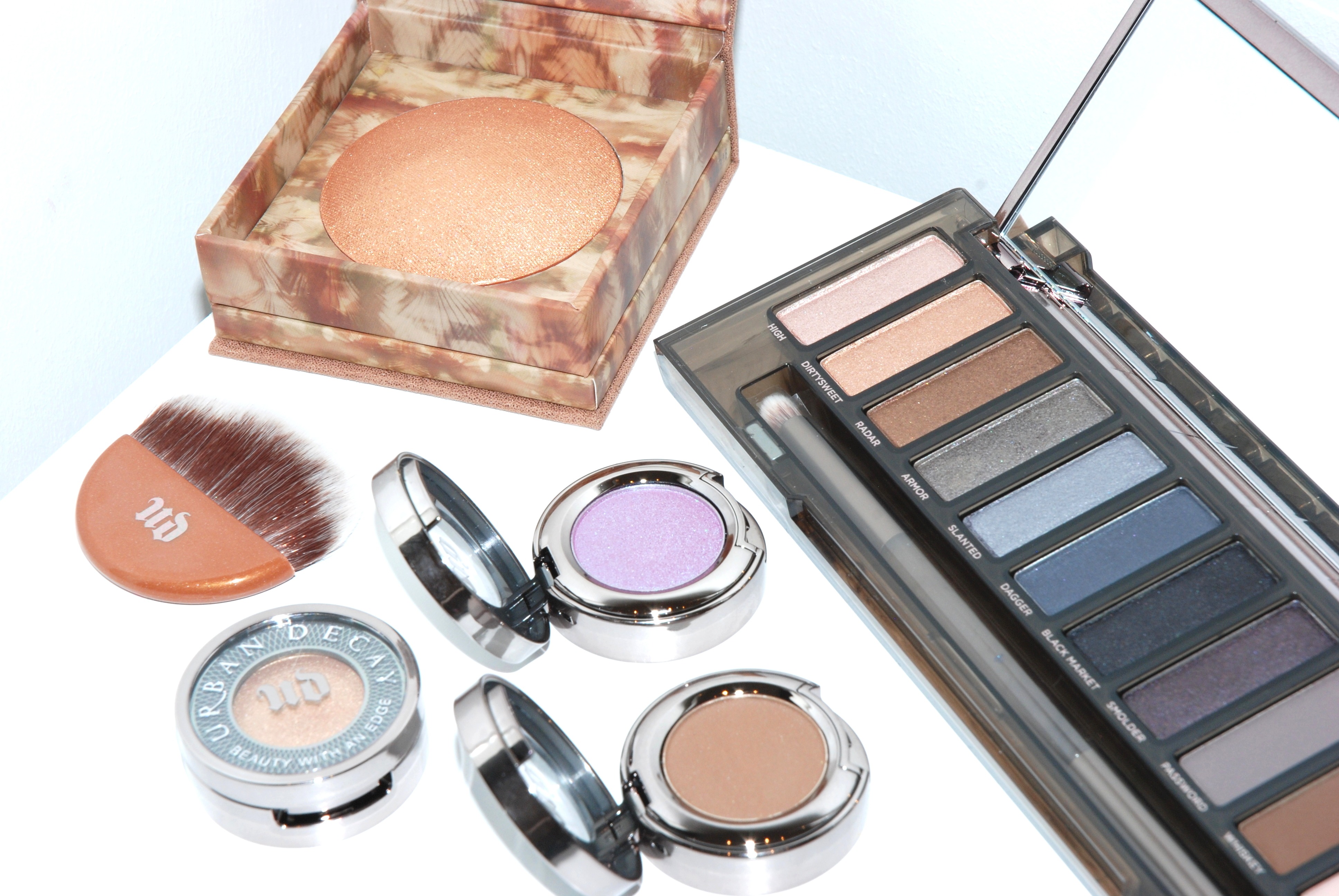 Overall…
The eyeshadow pigmentation in the single shades and in the palettes are all really impressive. The range of colours available from Urban Decay is so diverse, so many beautiful shades on offer.
The palettes are beautiful. I would recommend the Gwen Stefani palette for a day to night look if you're into a more simple eye look with warmer hues.
The smokey palette is a great one for those of you who really enjoy creating a dramatic eye look, this palette would be a great choice.
Which products from the ones mentioned above do you like the most? Which ones would you be tempted to buy and why? 🙂
I would love to hear your thoughts!
Thank you so much for reading 🙂
Laura xo