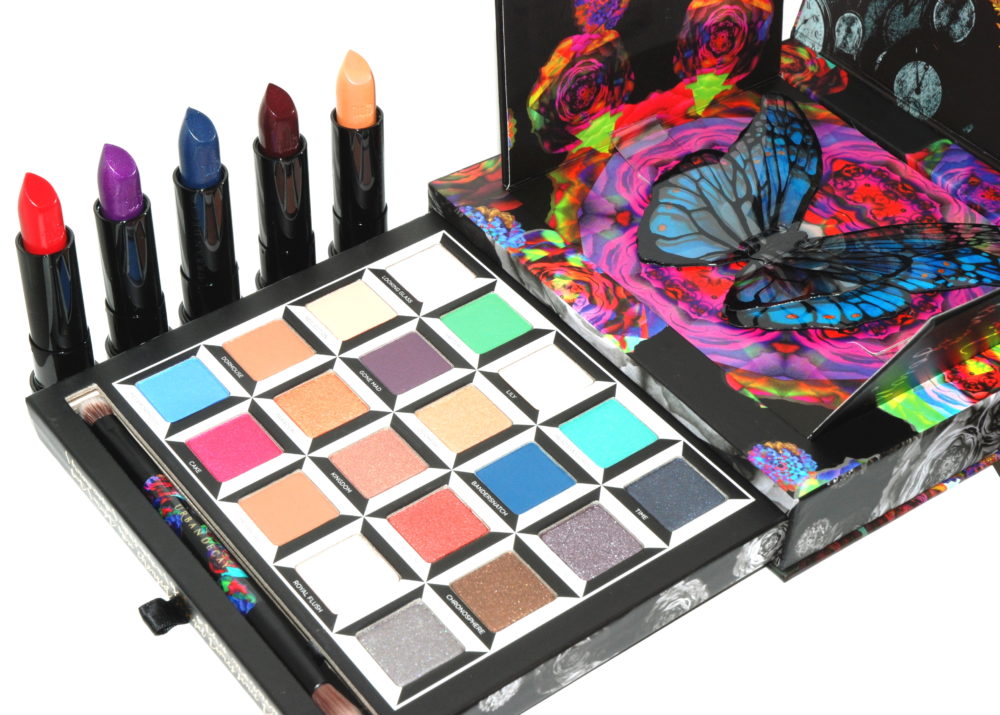 Urban Decay Beauty Picks 2016
Urban Decay are known for their beautiful beauty releases and creating such unique products. One of my particular favourites from the brand are their beautiful eyeshadow and lipsticks.
I wanted to showcase a few recent favourites from the brand which I'm particularly impressed with.
Firstly The Alice Through The Looking Glass eyeshadow palette is a colourful kaleidoscopic artwork which is full of quirky names and pigmented shades.
The packaging of the eyeshadow palette is very impressive, the blue butterfly when you open the box is stunning!
You can really experiment with colour in this palette or tone eyes down with more neautral shades.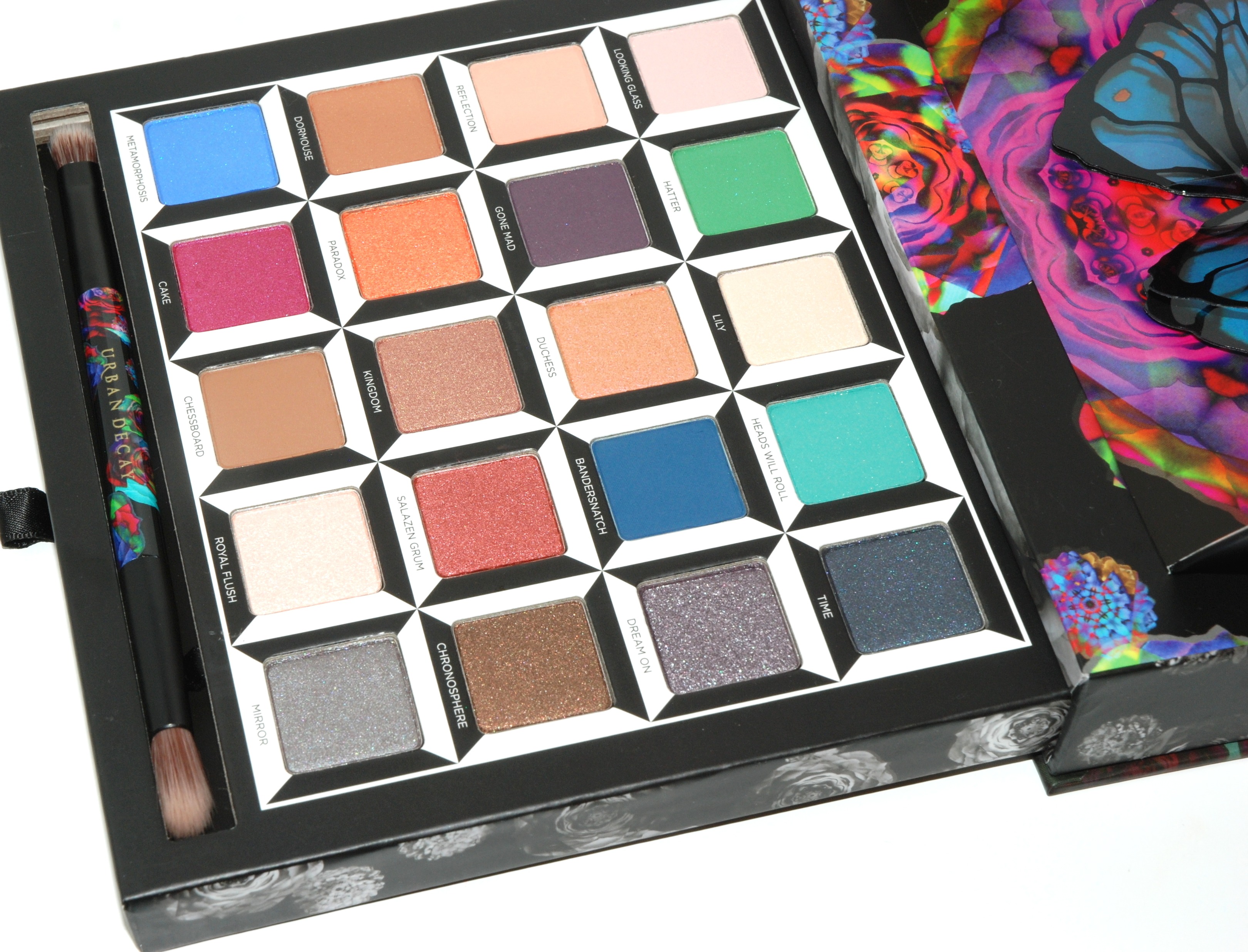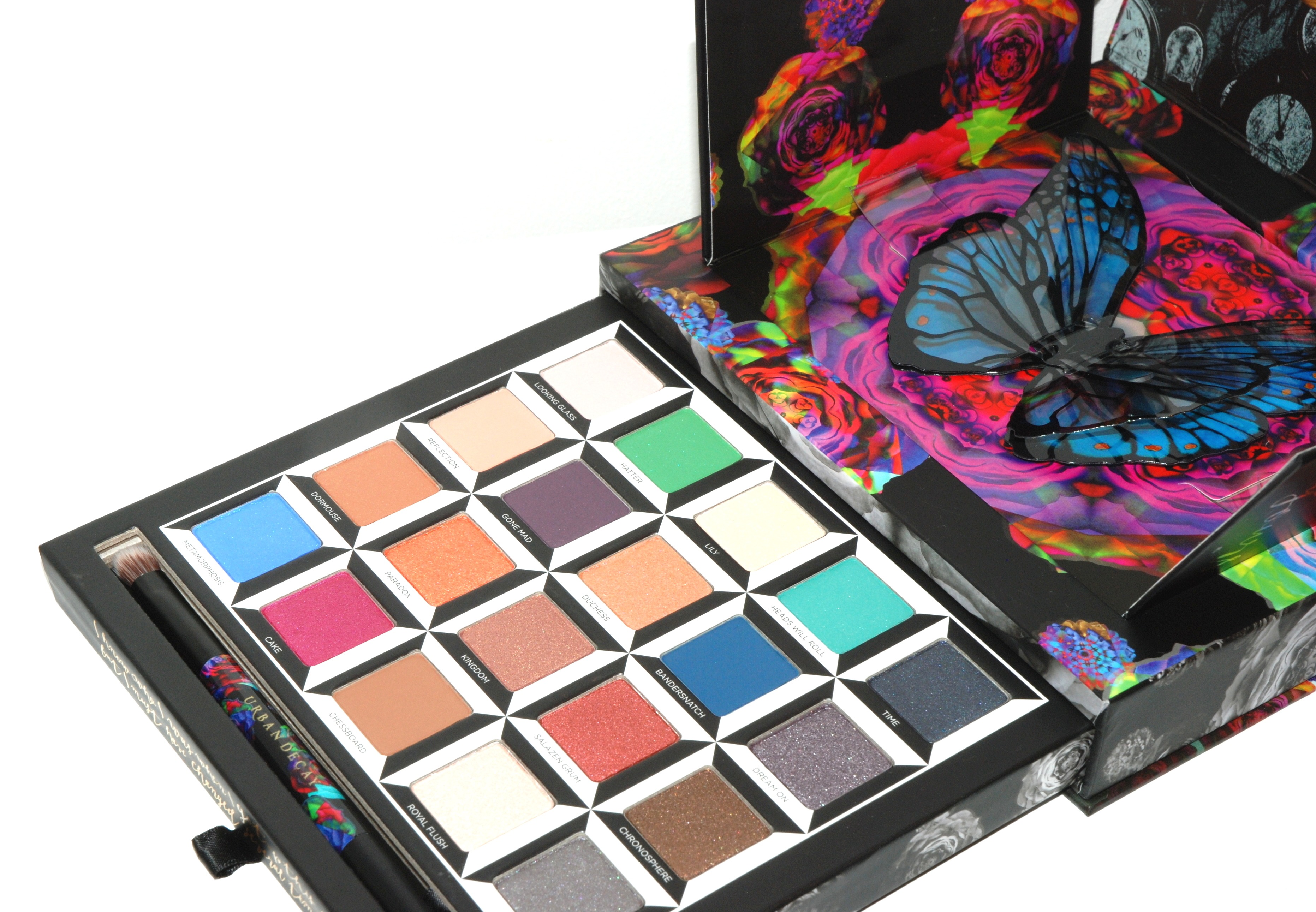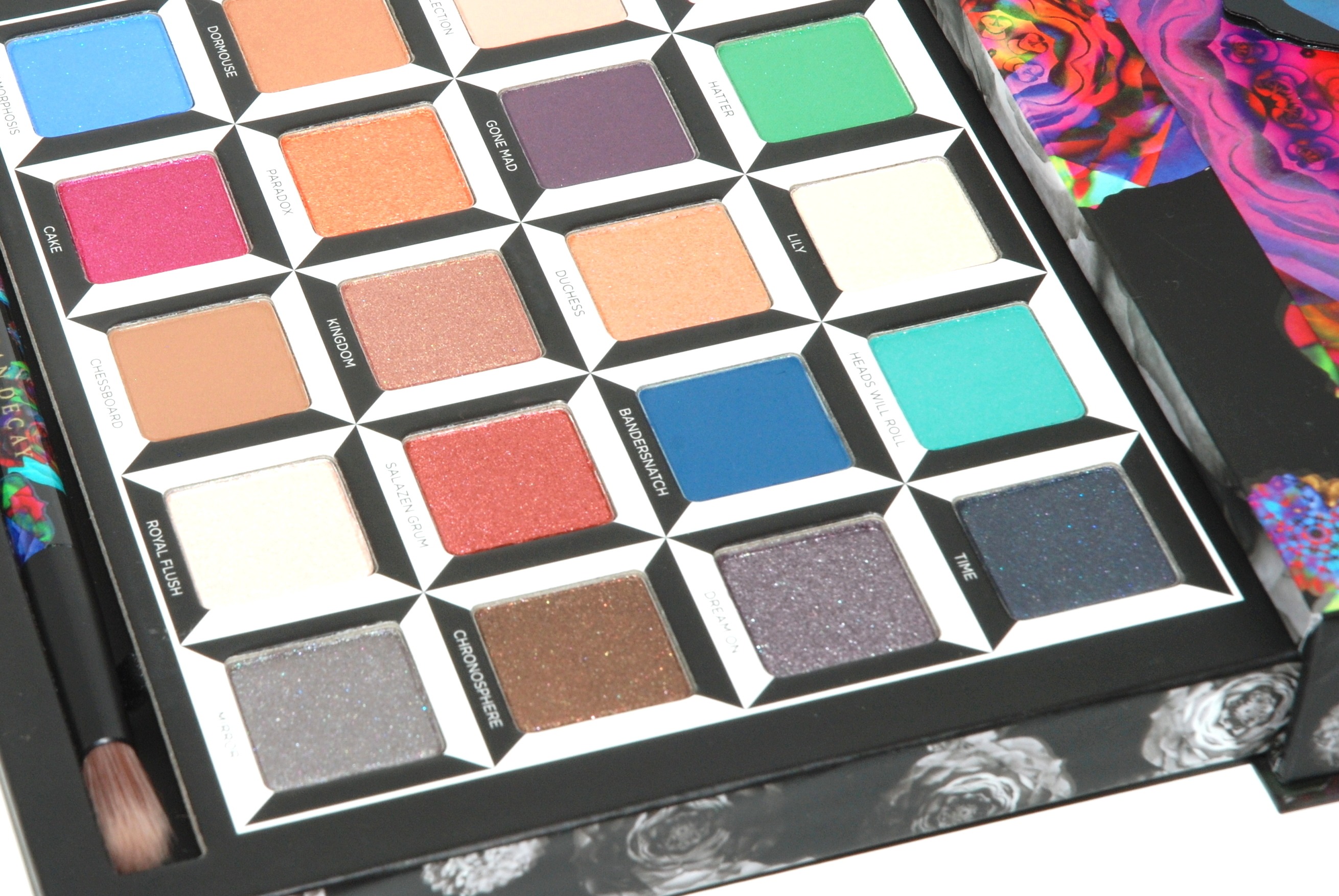 My favourite colours in the palette are:
Paradox – A Vibrant Orange with Gold Pearl
Cake – A Saturated blue pink with silver micro shimmer
Salazen Grum – Metallic Crimson 
Royal Flush – Pale beige Shimmer
Dutchess – Peach with pink shift and micro sparkle 
Looking Glass – Pale Pink Demi Matte
The combination of bright tones and natural tones creates a fun loving palette you can really experiment with.
You can create the ultimate Mad Hatter look combining the greener shades in the palette such as Hatter, Heads Will Roll and Metamorphosis.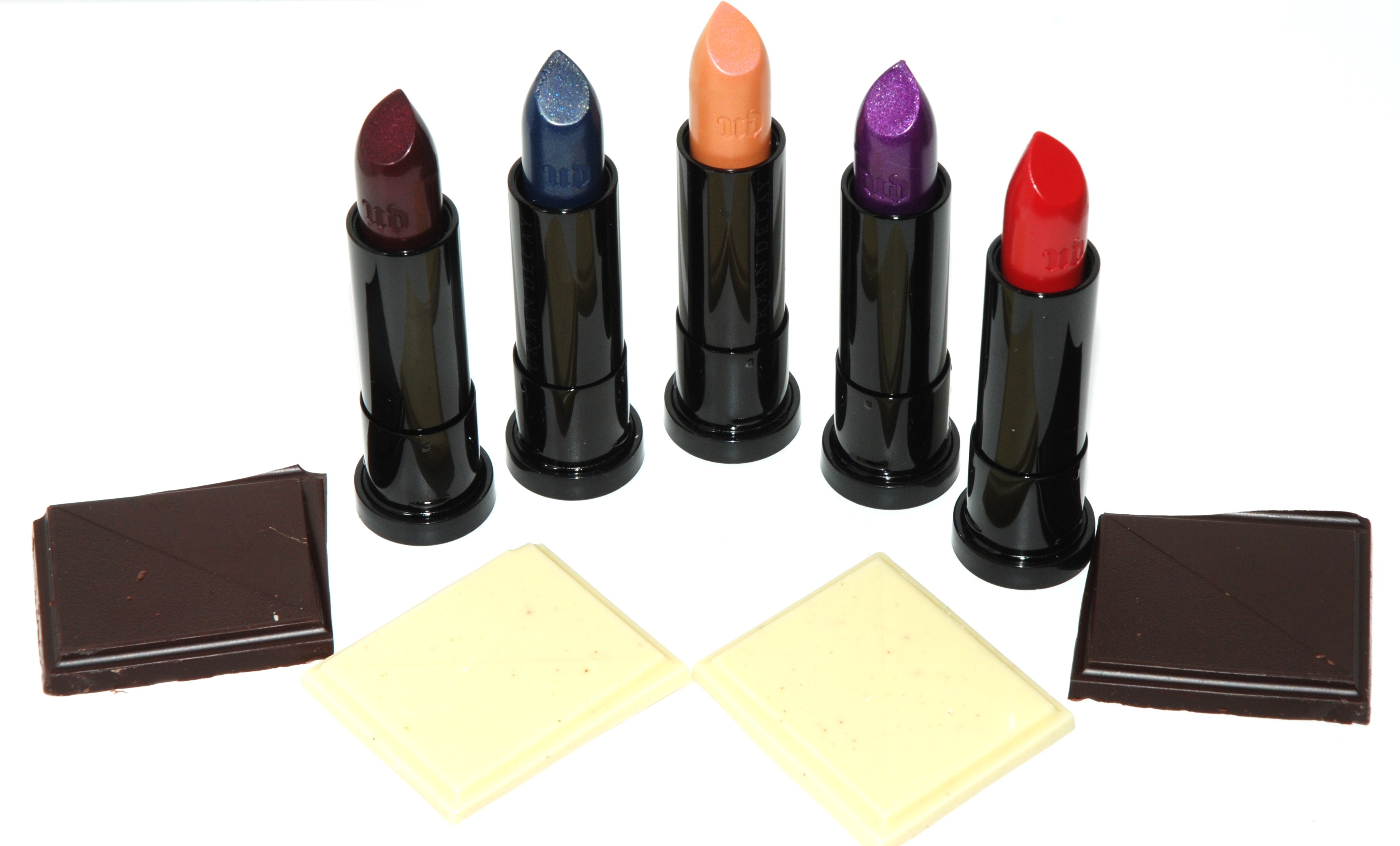 =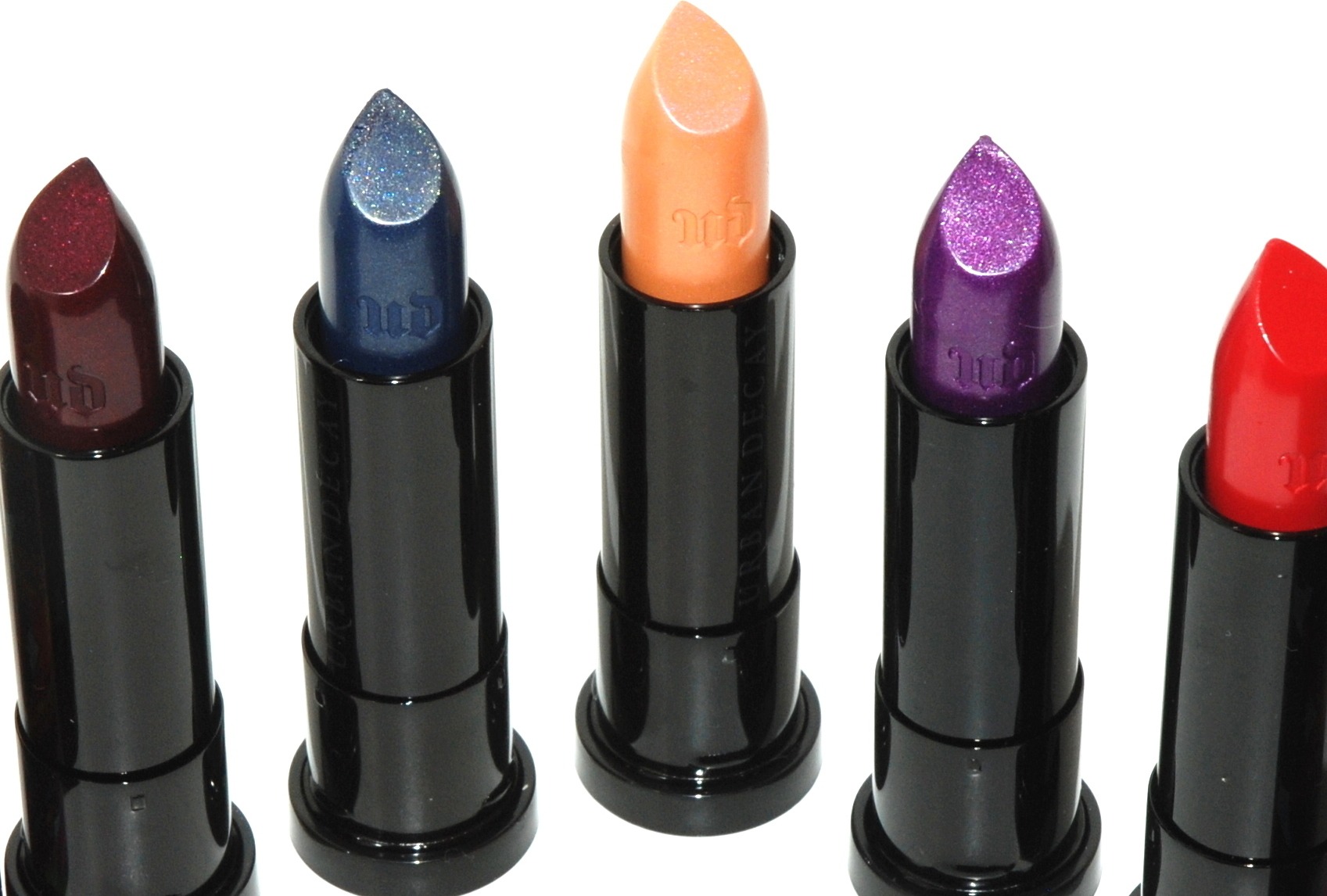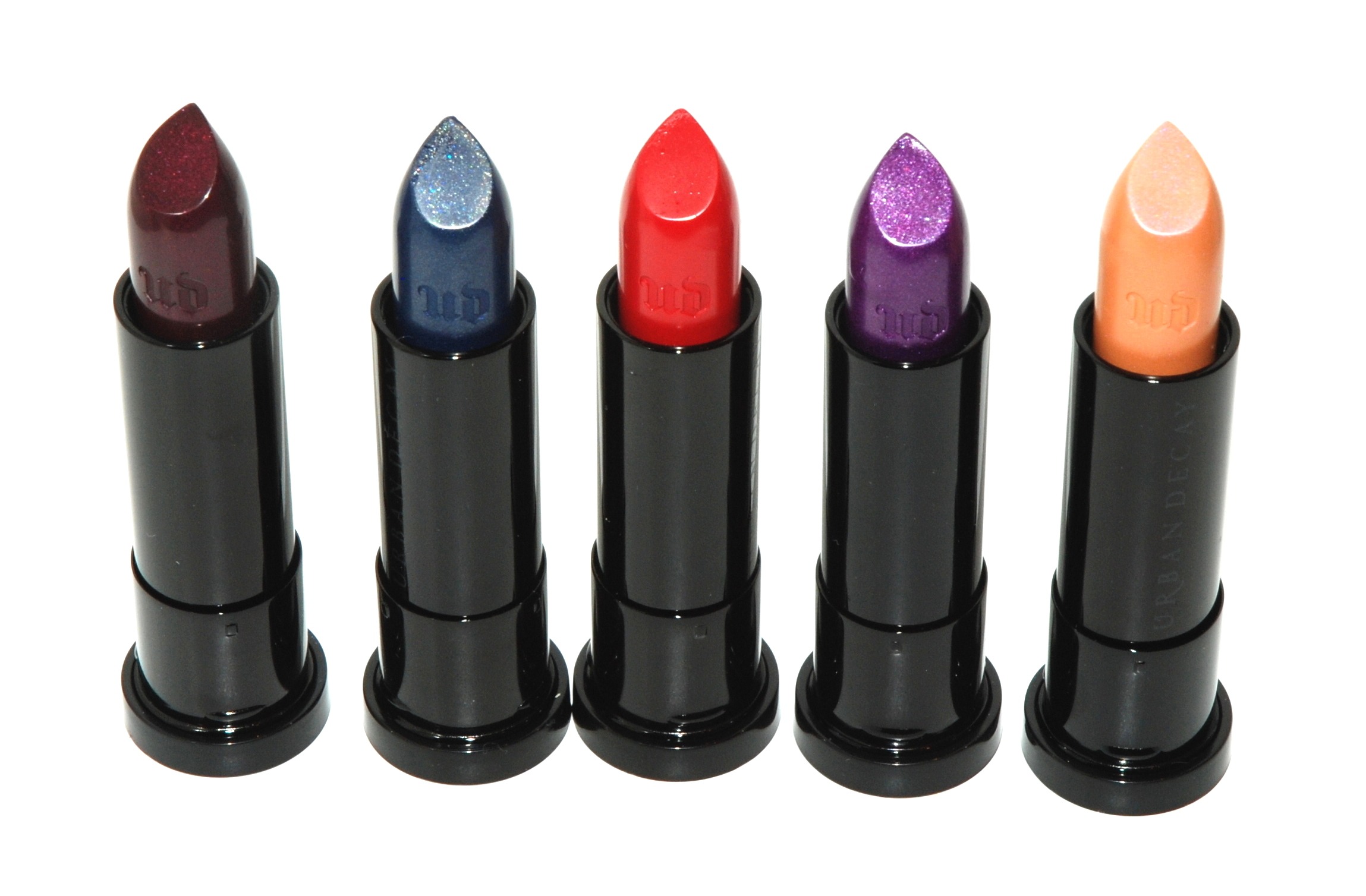 On the lips the colours are certainly very vivid and some are more dare to wear than others.
From left to right
Mirana – A matte berry with tonal shimmer
Time – Gunmetal Navy with Silver Shimmer
Alice – Sheer Nude with Pink Shift
Mad Hatter – Bright Purple Shimmer
Iracebeth – Bright Red Matte
These are bold and beautiful shades, and my two favourites are Alice and Mirana. Alice is a really subtle sheer lipstick and very wearable for the day, and Mirana is a great berry option for the evening.
Teaming these colours with shades from the eyeshadow palette create a wonderful wonderland look.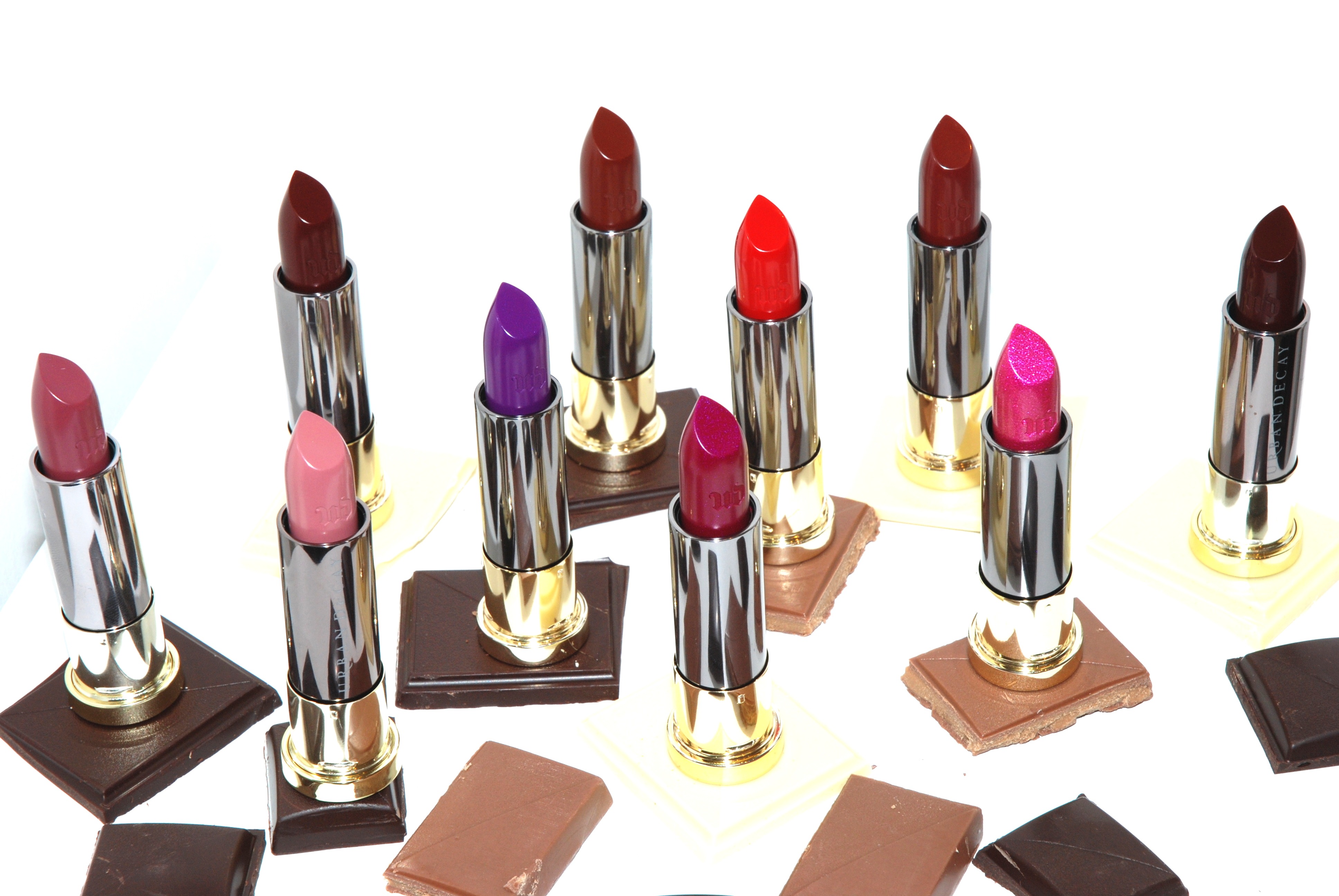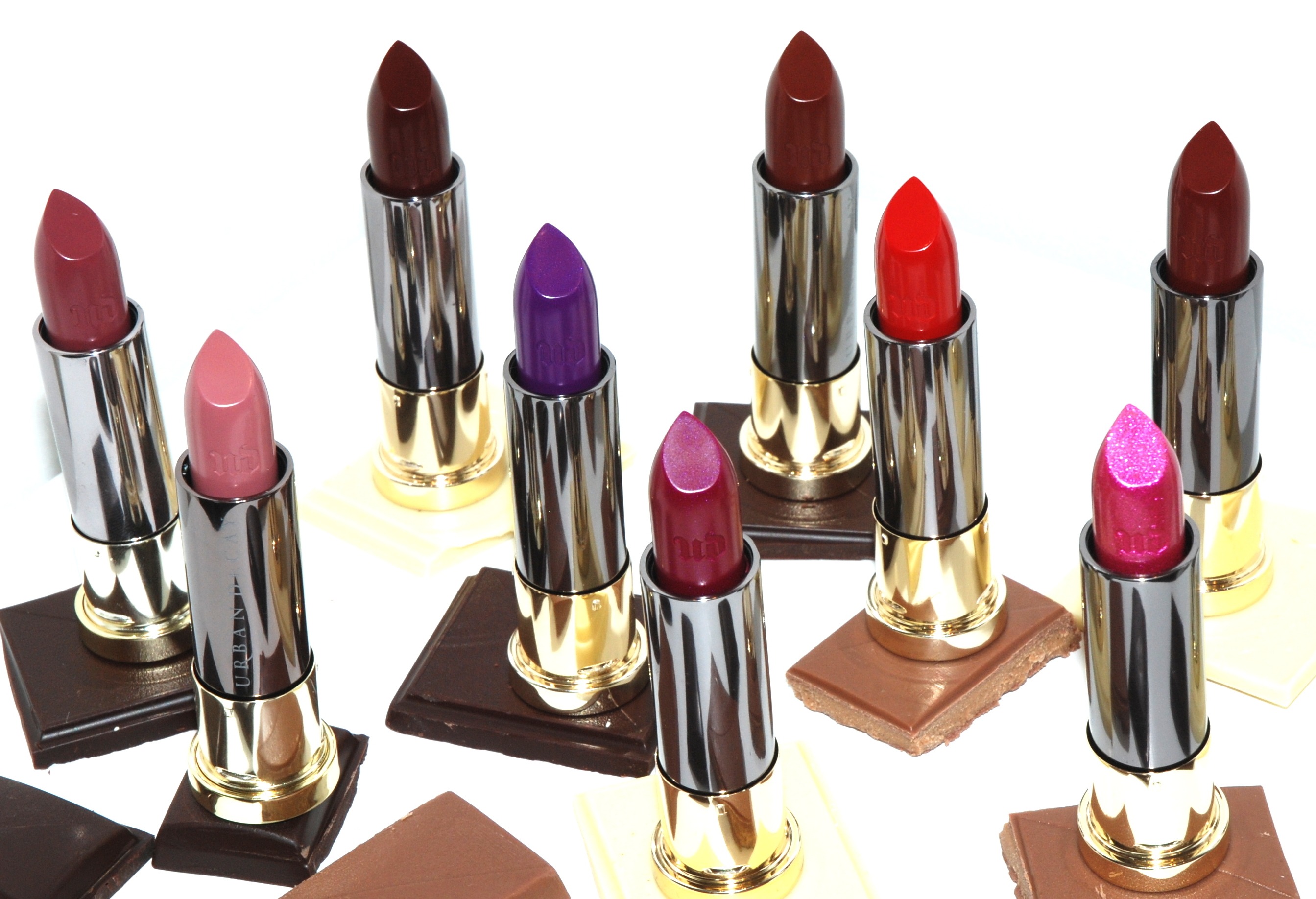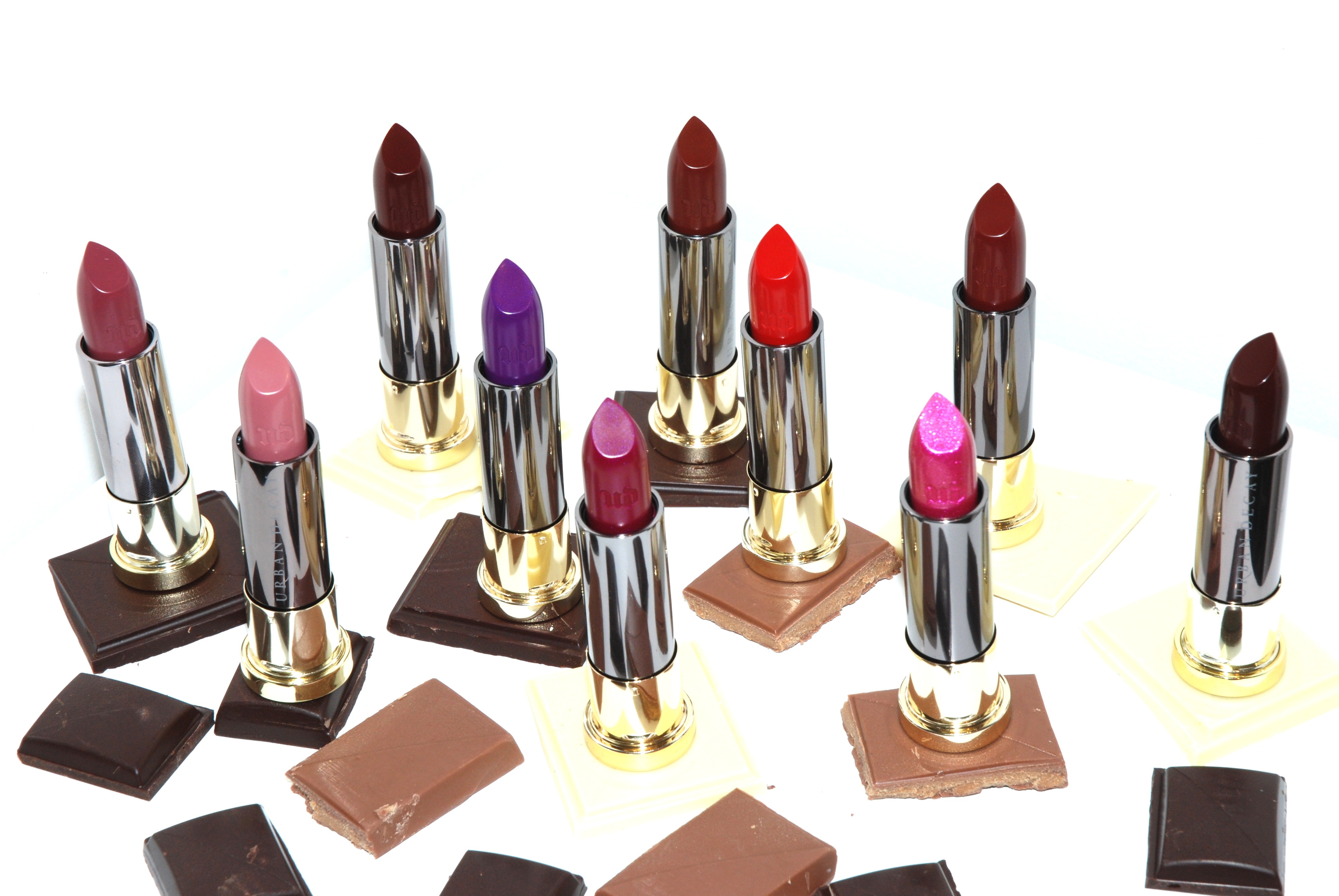 Vice Lipstick Picks
Urban Decay brought out an impressive 100 new lipstick shades to their Vice range, there's a lipstick to suit everyone here! Some other favourites are reviewed in their Gwen Stefani collection.
The collection has an extensive range of shades from the wild and wonderful to the earthy and natural:
From left to right (top row from left to right)
Crisis -Plum Rose (Cream)
Shame -Deep Berry (Cream)
Nighthawk -Brown Red (Cream)
Hex -Deep Red Wine (Mega Matte)
Disturbed -Deep Brick Red (Comfort Matte)
Middle from Left to Right
Back Talk -Mauve Nude Pink (Comfort Matte)
Pandemonium -Bright Purple (Mega Matte)
Firebird -Deep Fuchsia (cream)
714 -Bright red (Mega Matte)
Big Bang -Bright Pink Sparkle (Pearlised)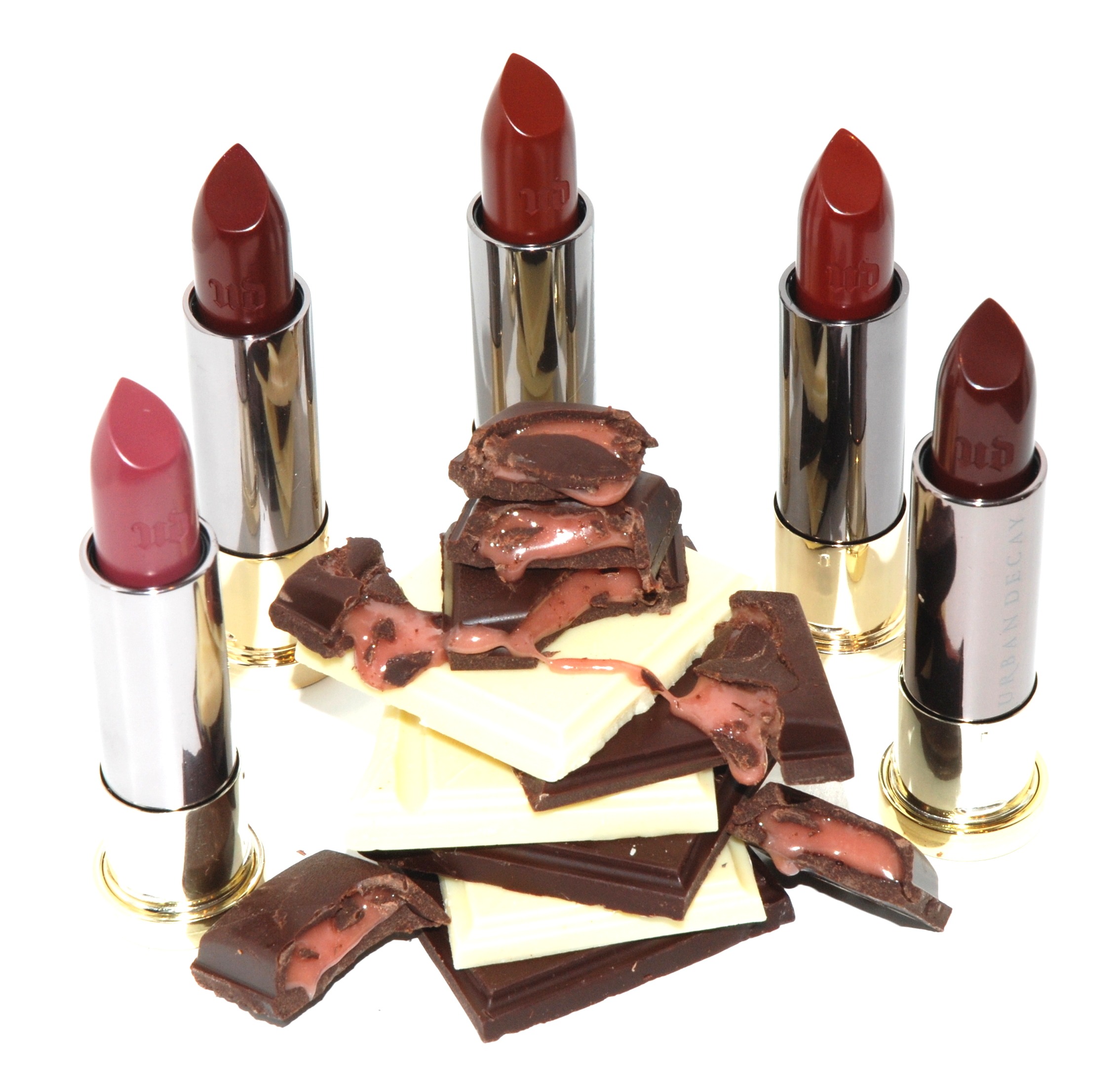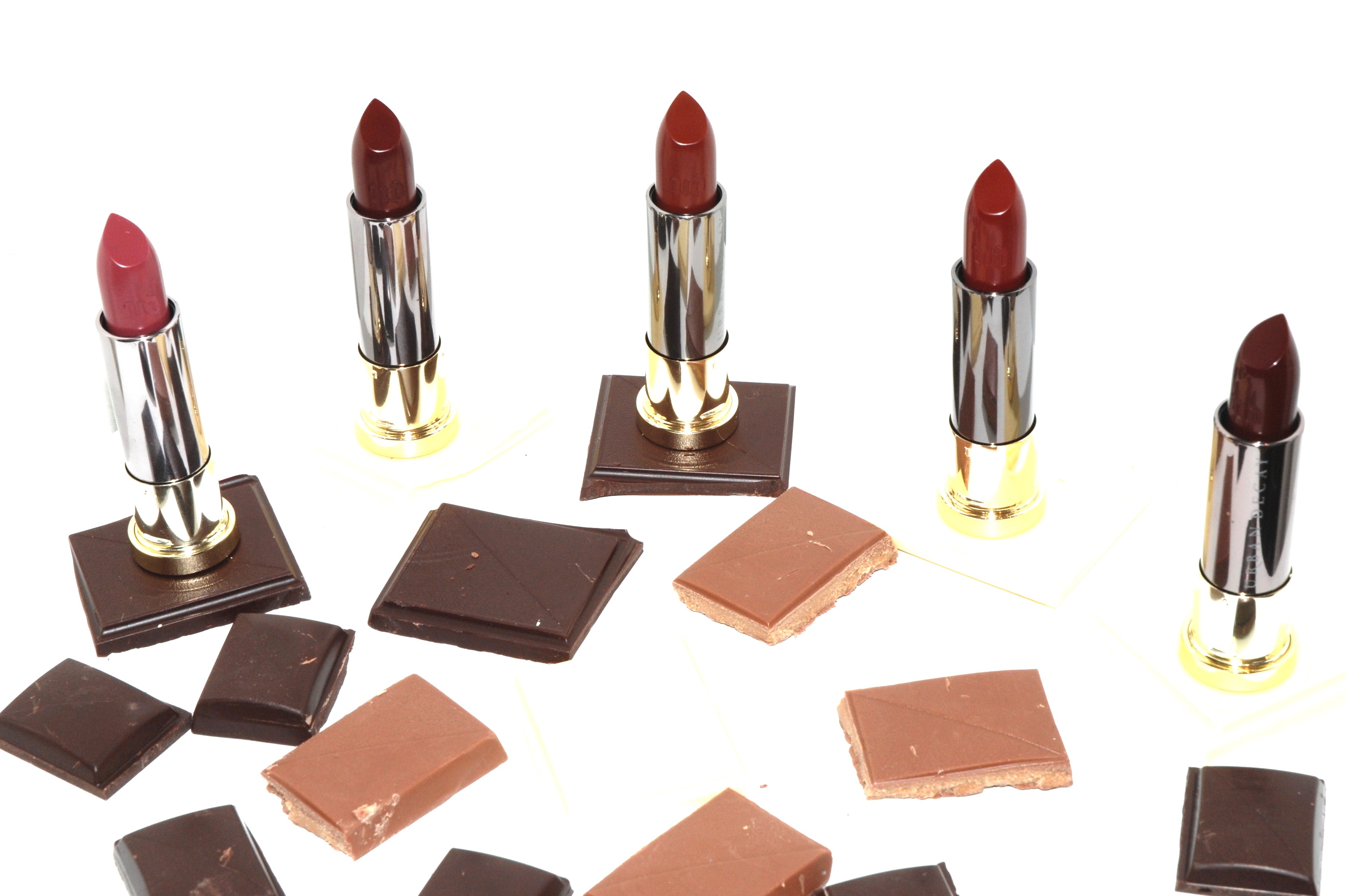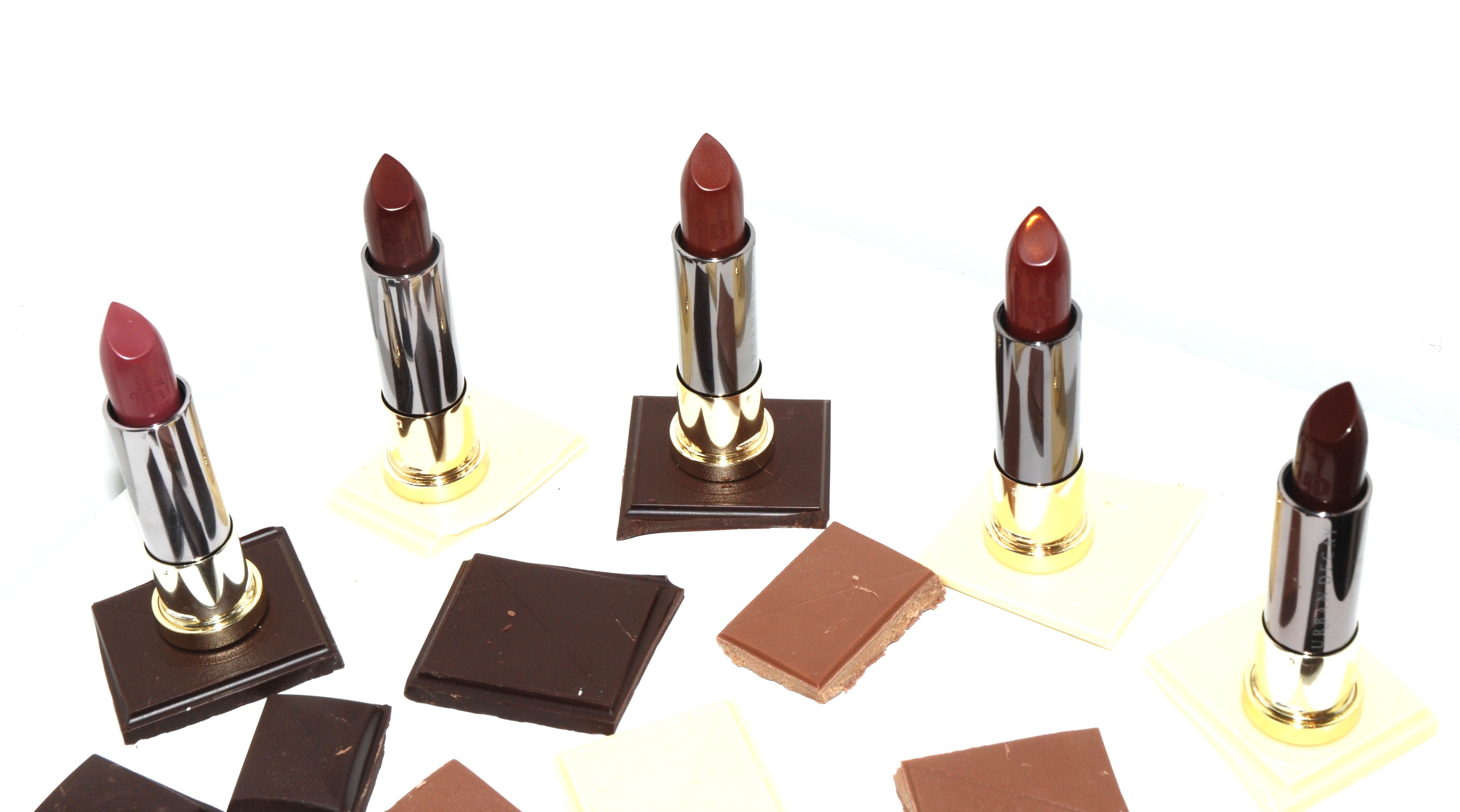 My favourite lipsticks are the chocolate browny reds which are absolutely gorgeous on the lips. Long lasting and beautiful, and a plummy rose neutral shade.
From left to right:
Crisis -Plum Rose (Cream)
Shame -Deep Berry (Cream)
Nighthawk -Brown Red (Cream)
Hex -Deep Red Wine (Mega Matte)
Disturbed -Deep Brick Red (Comfort Matte)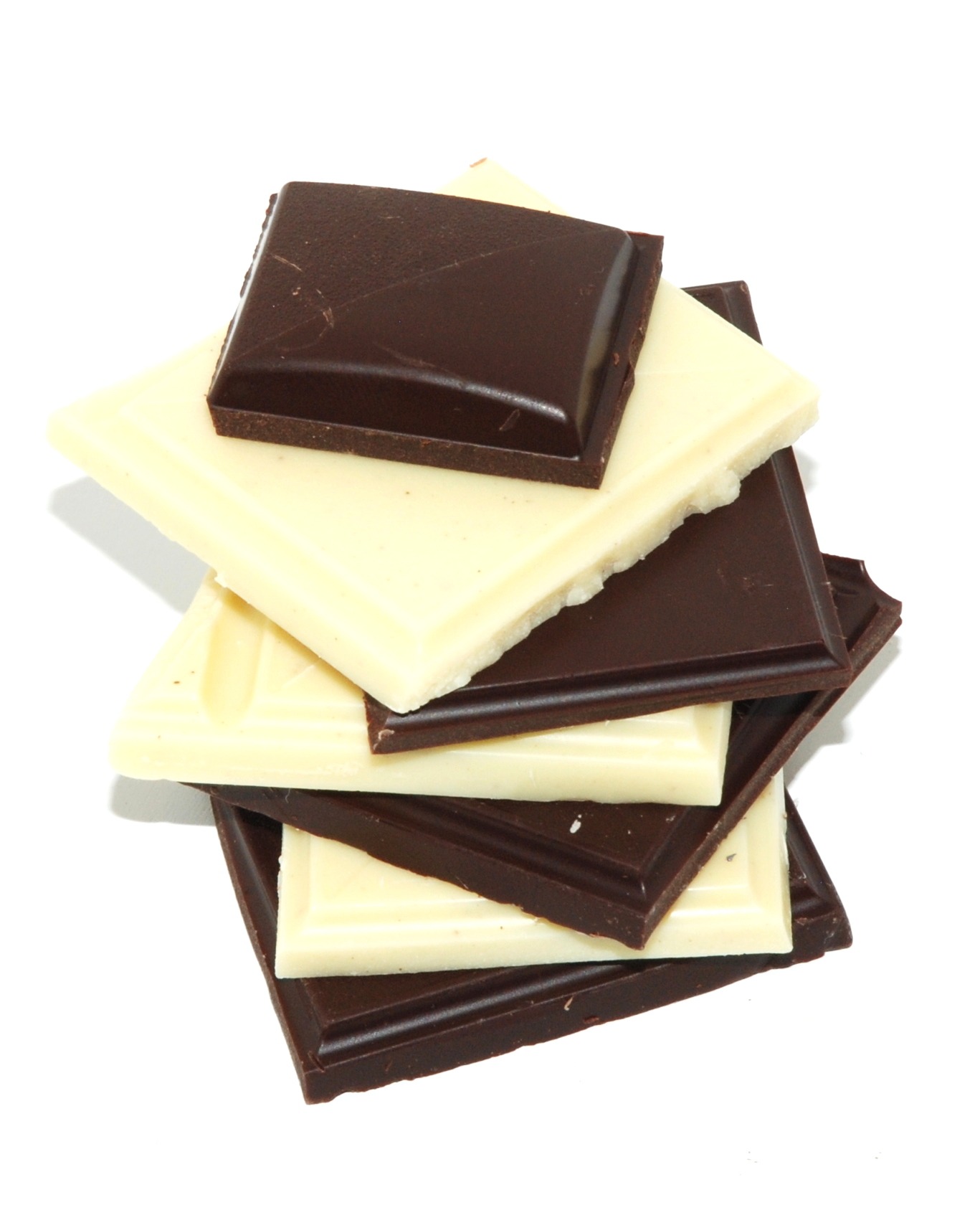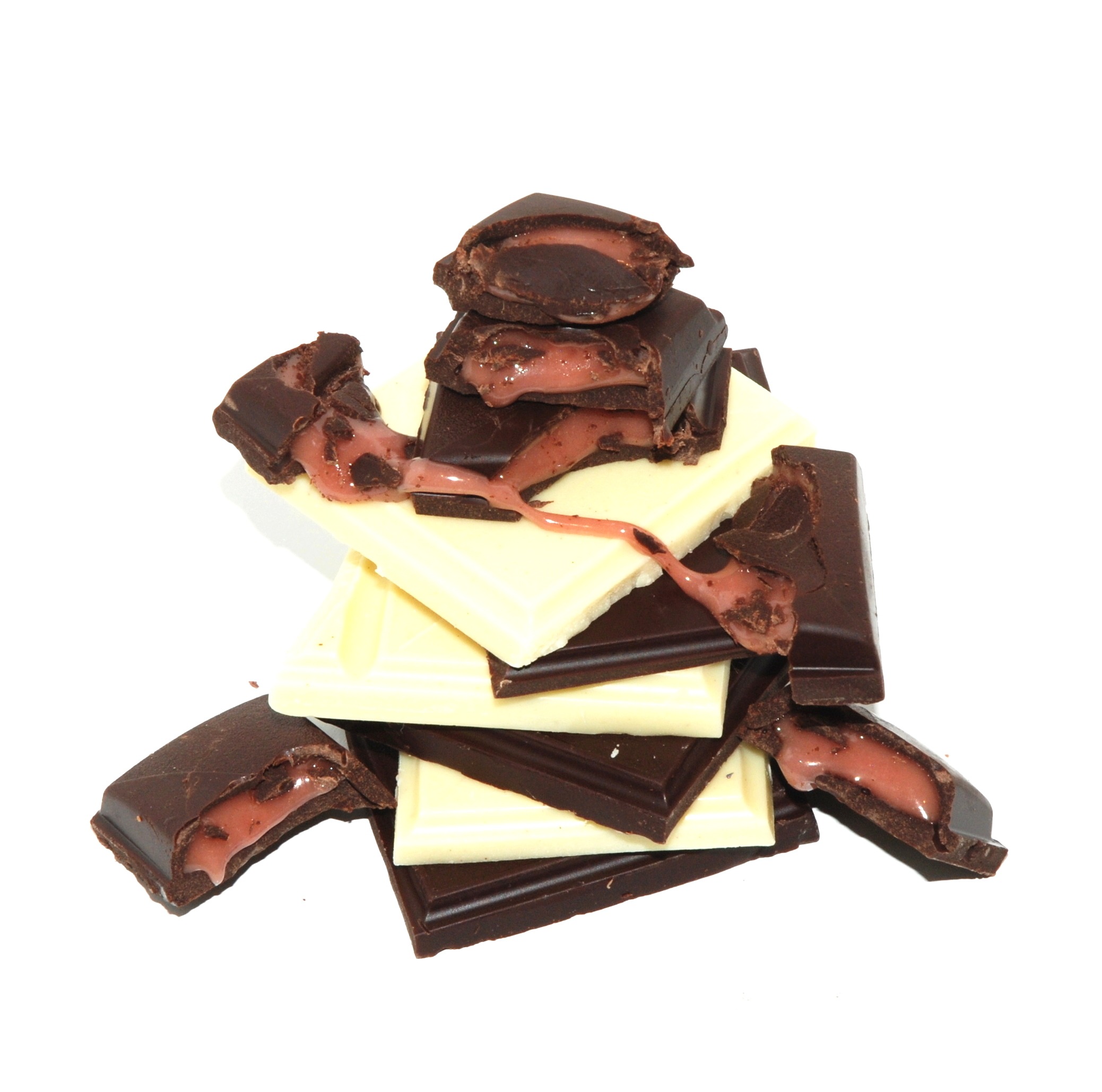 Vivani Chocolate
These Urban Decay picks were photographed with Vivani Chocolate which is a luxury chocolate brand from Germany who create a mouthwatering range of tasty organic chocolate.
Vivani use the finest ingredients to create their chocolate using organically grown cocoa beans and raw cane sugar.
The flavours photographed above are 99% Dark, Dark Chocolate filled with Cassis, White Vanilla, Praline Nougat.
Flavoursome and delicious!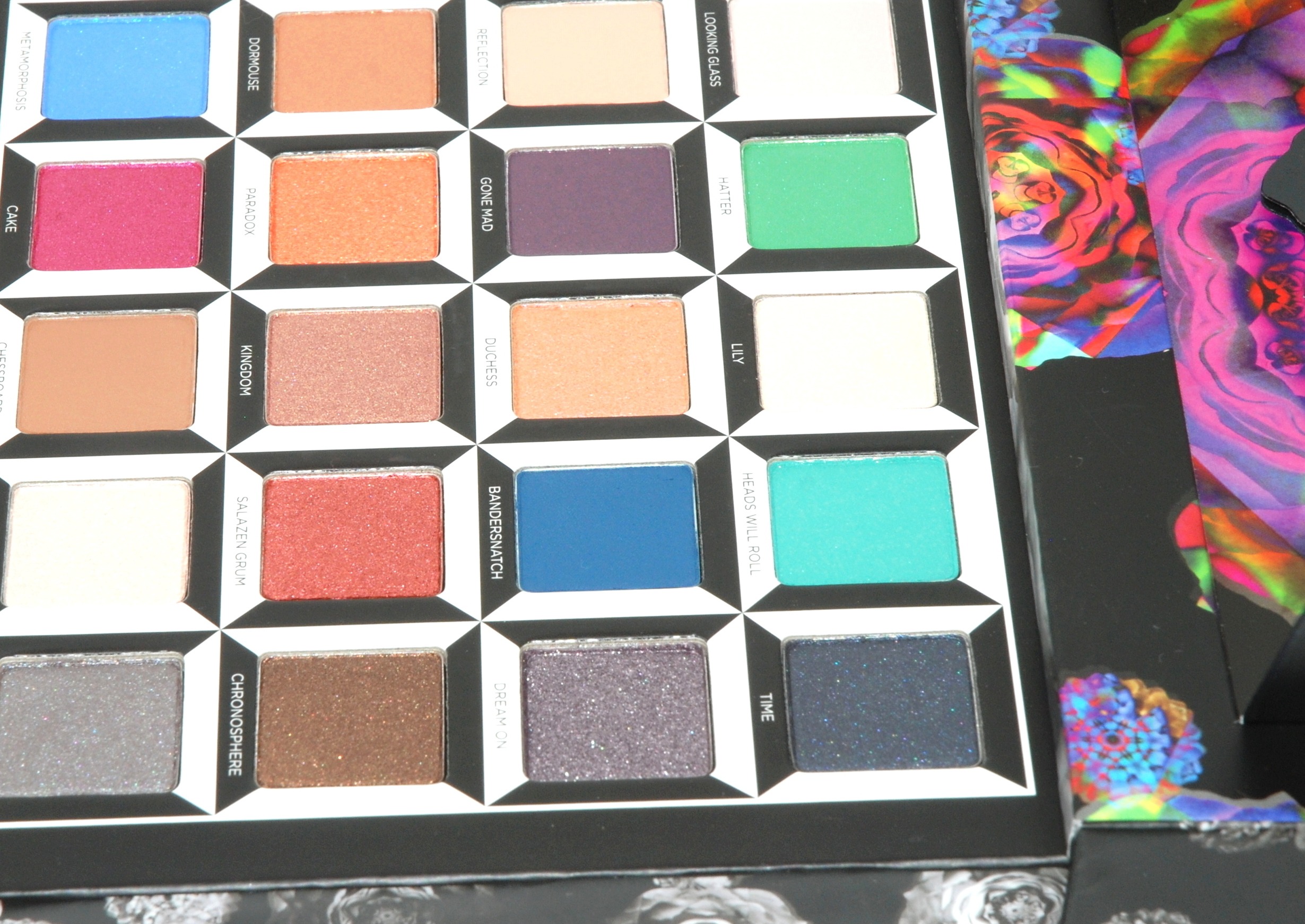 Overall
The Alice Through the Looking Glass eyeshadow Palette is beautiful and one of the most impressive palettes from the Urban Decay brand in terms of packaging.
The Vice Lipsticks are beautiful and what with such a large variety of shades you can easily find your perfect match, or mix and match shades to be even more creative 🙂
Which products reviewed above appeal to you the most? Which lipstick shades would you be tempted with the most?
I would love to hear your thoughts!
Thanks for reading,
Laura xo