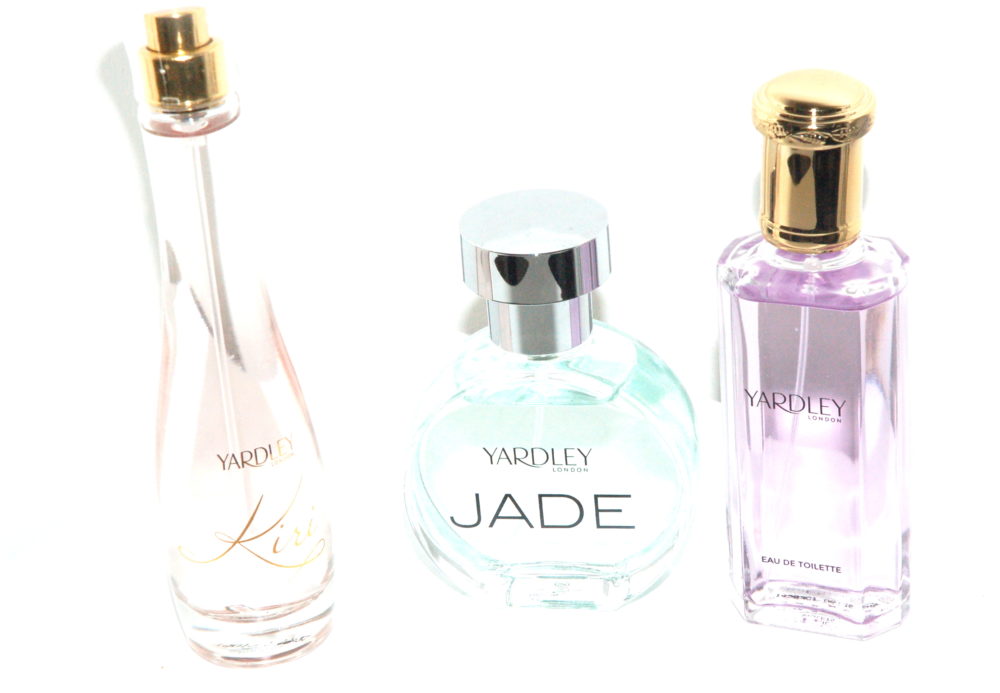 Yardley London Fragrances
When it comes to Fragrances, I have been on the hunt for British made scents & I came across these beautifully crisp scents from Yardley London.
Top row from left to right
Kiri – A Rose floral scent with top notes of  mandarin and plum, with vibrant woody notes at the base. A rich and seductive fragrance containing fruity, spicy notes with a touch of vanilla adding warmth to the fragrance.
Kiri embodies the timeless appeal of the Geisha, one of beauty, grace and intellect, skilled in the art of subtle seduction
Jade – A retro fragrance inspired by the swinging 60's. A fruity and aromatic scent. Base notes of patchouli, sandalwood and moss. containing rose, jasmine, ylang-ylang and orris.
April Violets – A Yardley London Classic. A fresh fragrance which smells like a Summers Evening captured in a bottle. My favourite scent from Yardley.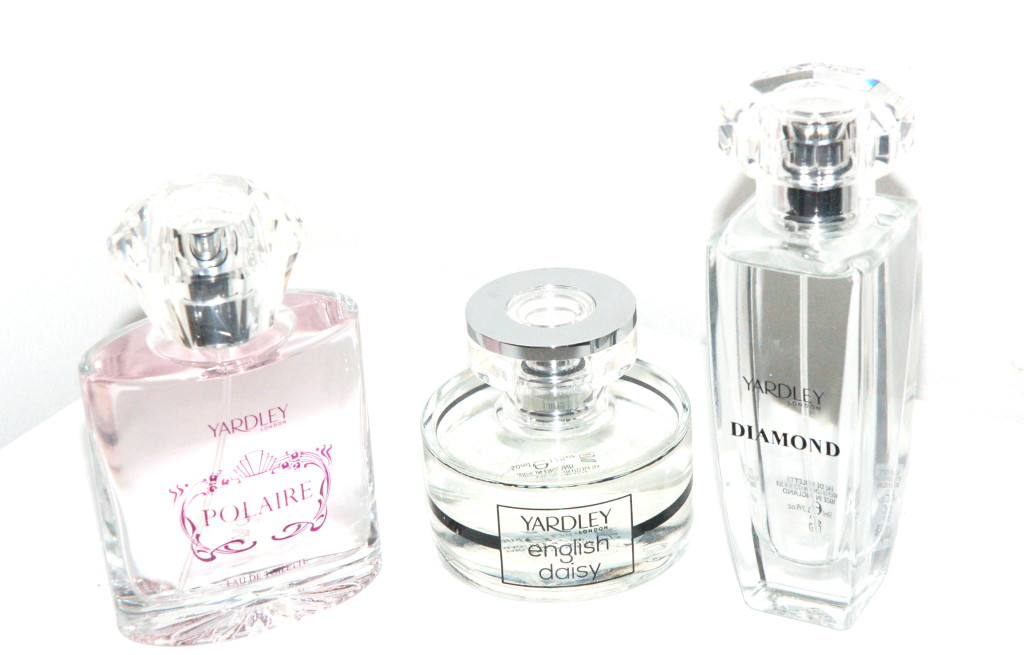 From left to right
Polaire – A modern floral scent containing patchouli, amber and balsam at the base. Teamed with notes of pear, rose, ginger and pink pepper.
English Daisy – A crisp & elegant scent with energetic green leaves and apple, containing white rose & warm base notes such as sandalwood and musk. This is a great day scent to step into Spring!
Diamond – A sophisticated elegant fragrance with fruity citrus notes, with a heart of rose ,peony and lily of the valley. With a twist of cedar wood, sandalwood, and an added sweetness of vanilla which adds warmth to this beautiful scent.
Some great scent choices for Spring/Summer 🙂 x