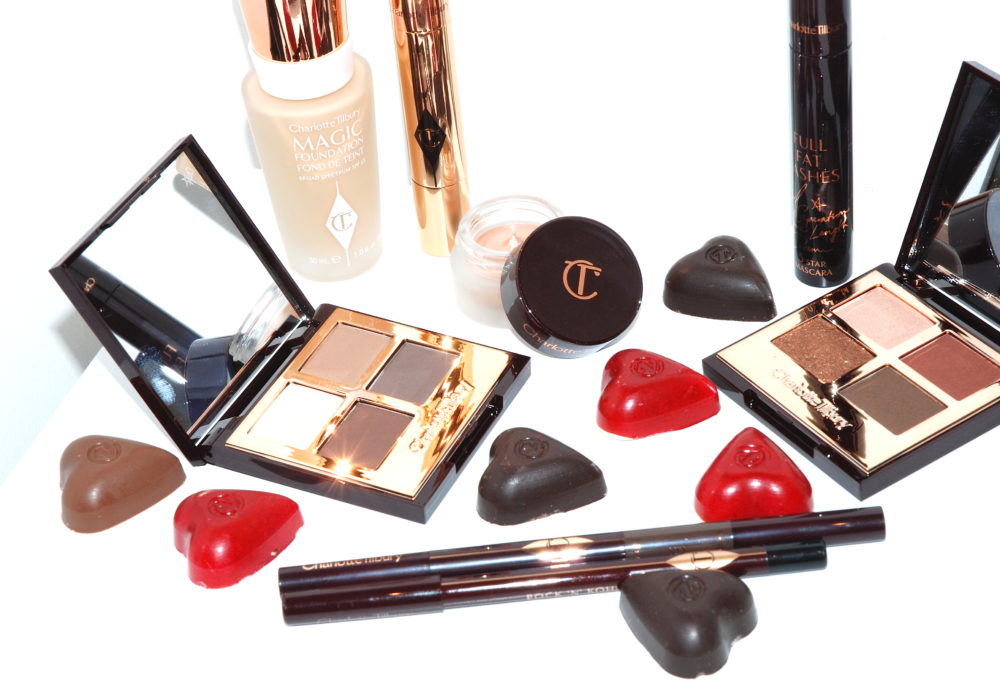 Charlotte Tilbury Luxury Makeup – Edit One
When it comes to luxury makeup Charlotte Tilbury is known for creating high quality & elegant makeup products. When I initially discovered the brand I was mesmerised by the classic shades on offer which reminded me of Vintage Hollywood. The golden luxurious packaging draws you in instantly.
After feeling so inspired with Charlotte's brand I hired one of her pro makeup artists to do my wedding makeup, as my wedding was last year in November I opted for a warm vintage Hollywood look.
In this feature I aim to bring you some makeup picks to hopefully inspire your makeup wardrobe for Winter and the festive season.
I've teamed my favourite picks with luxury French chocolate brand zChocolat for a certain je ne sais quoi.
From left to right:
Luxury Palette The Sophisticate which contains beautiful earthy chocolate shades – double the chocolatey goodness taken with French luxury chocolates, right? 😉
This is an all matte palette which perfect for creating an everyday chic eye makeup look.
Magic Foundation in 6 Medium which is one of my favourite foundations. It doesn't look like makeup sitting on your skin,  it's very natural & has a matte finish. This foundation is perfect if you have oily/combination skin.
The Retoucher in Fair 2 a light-weight concealer which is perfect for under-eye use, concealing imperfections & really useful for highlighting also.
Eyes to Mermerise in Jean a beautiful pinky golden shade. This wonderful little pots are so easy to use with your fingertips & effortlessly glide on. Bette is another favourite of mind & one I used on my wedding day, it's my favourite aside from Jean, a gorgeous vintage Hollywood gold.
Full Fat Lashes in Glossy Black which is a 5-in-1 mascara transforming lashes into dramatic fluttery beauties! A brilliant formula which builds up very easily without making lashes clumpy. It's gorgeous.
The Dolce Vita Luxury Palette which is a moorishly gorgeous warm palette containing copper & bronze tones, it's my ultimate favourite from the Charlotte Tilbury eye palettes. It's perfect. Apply the pop on top of Bette or Jean, and it creates the ultimate sparkly disco statement creating vintage warm mesmeric eyes.
Filmstar Bronze & Glow which is my all time favourite contouring palette to sculpt and accentuate cheekbones. This adds the perfect natural contour to the face & so easy to use. It's portable also & always in my hand-bag if I want to add some extra shape on a night out.
Brow Lift in Brooke S which is a medium shade, perfect to Shape, Lift & Shade brows. Eyebrows really are the pillars to the face & having defined eyebrows can really give the face an instant lift. The product contains a highlighter in the middle of the wand to accentuate the brow bone.
Bedroom Black Rock 'n' Kohl Eyeliner which is a velvety waterproof glide on jet black eyeliner with lasting power for up to 14 hours.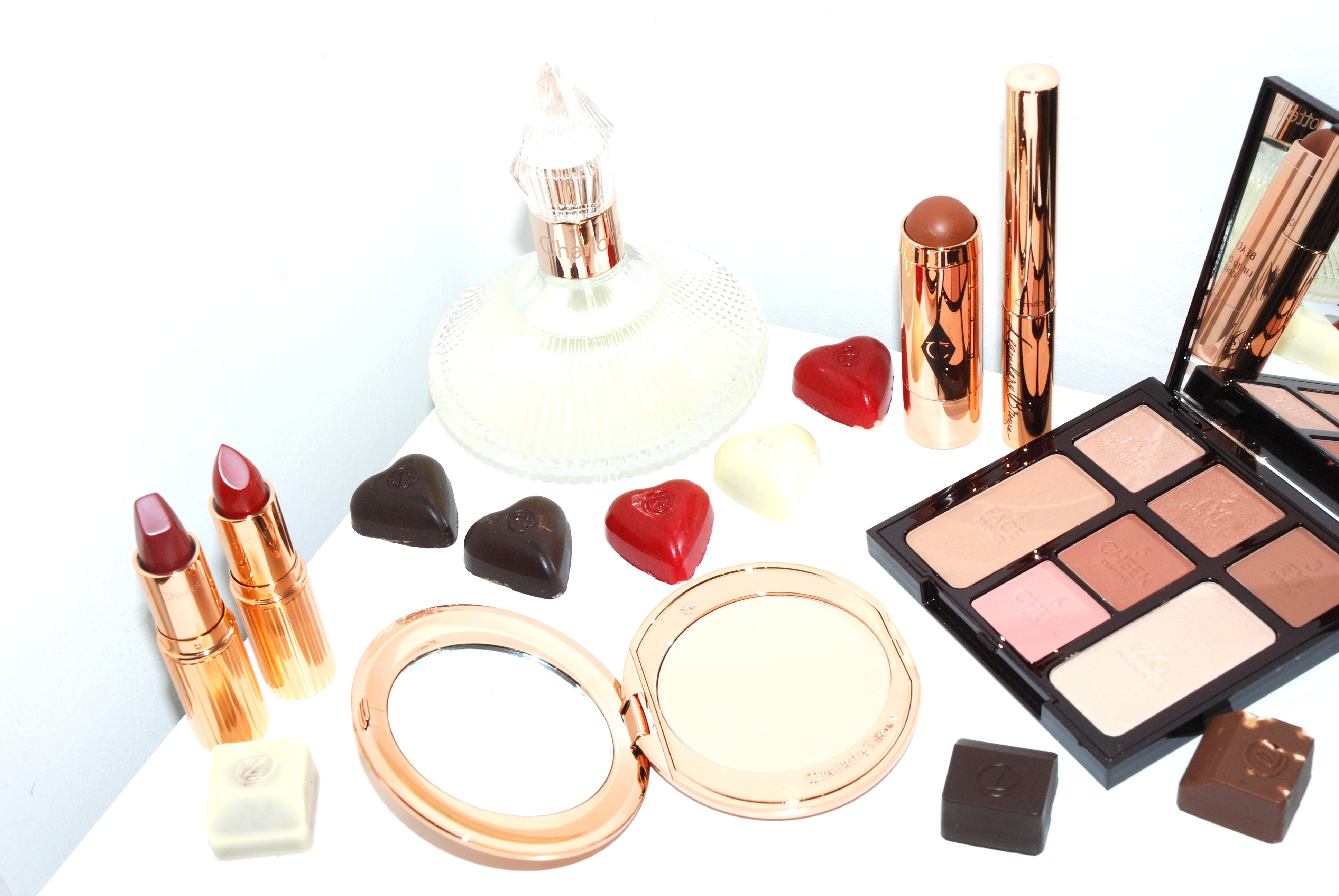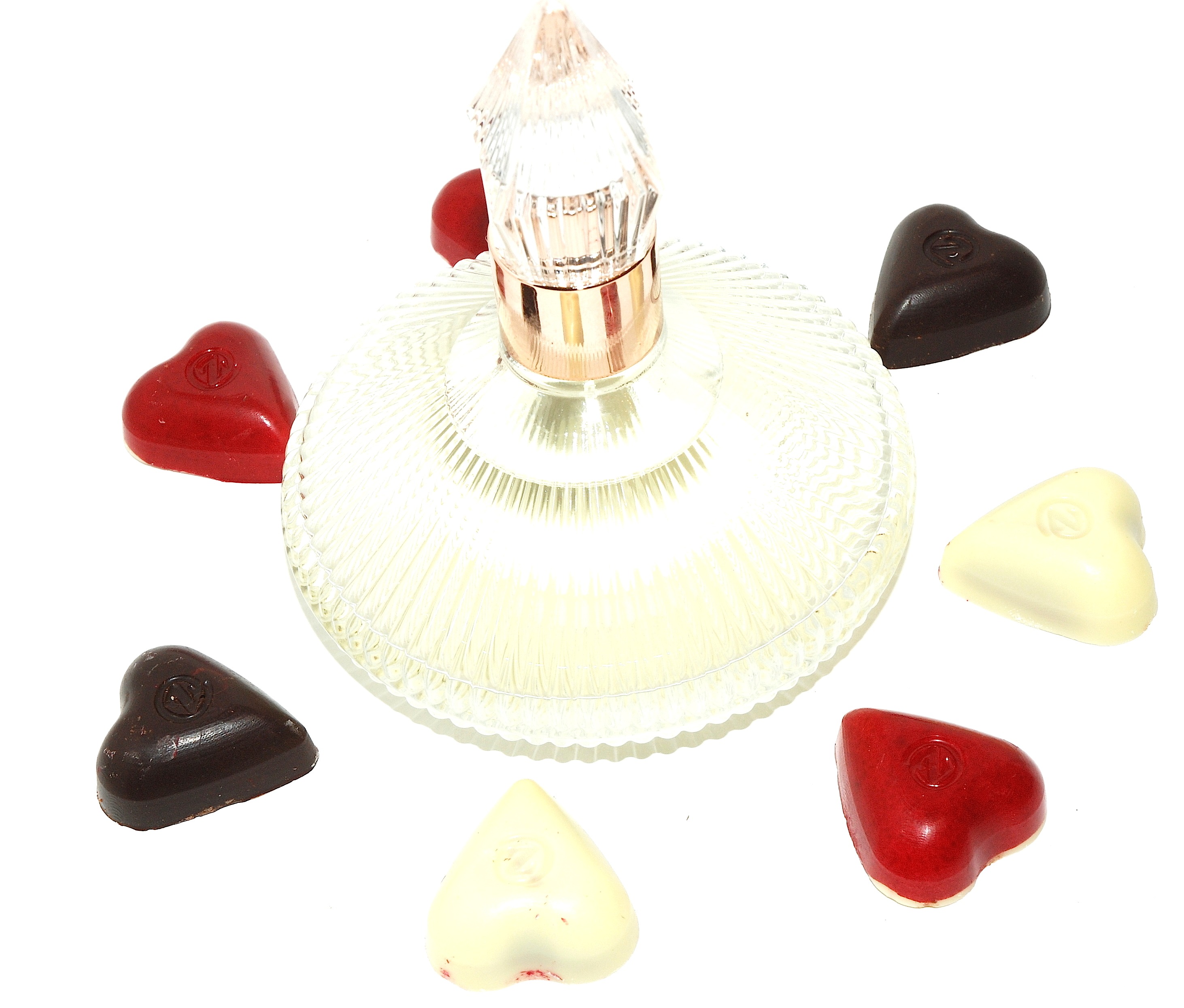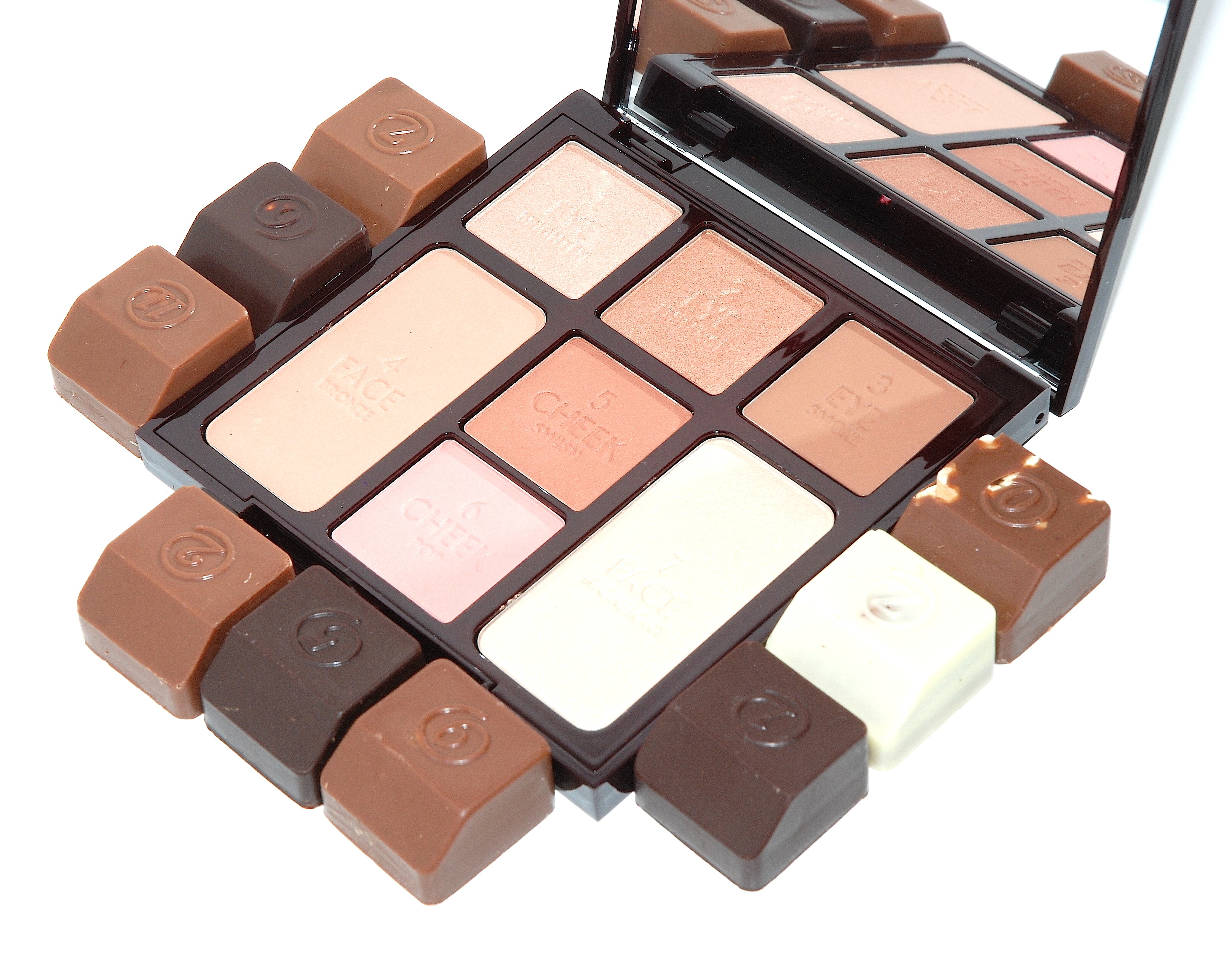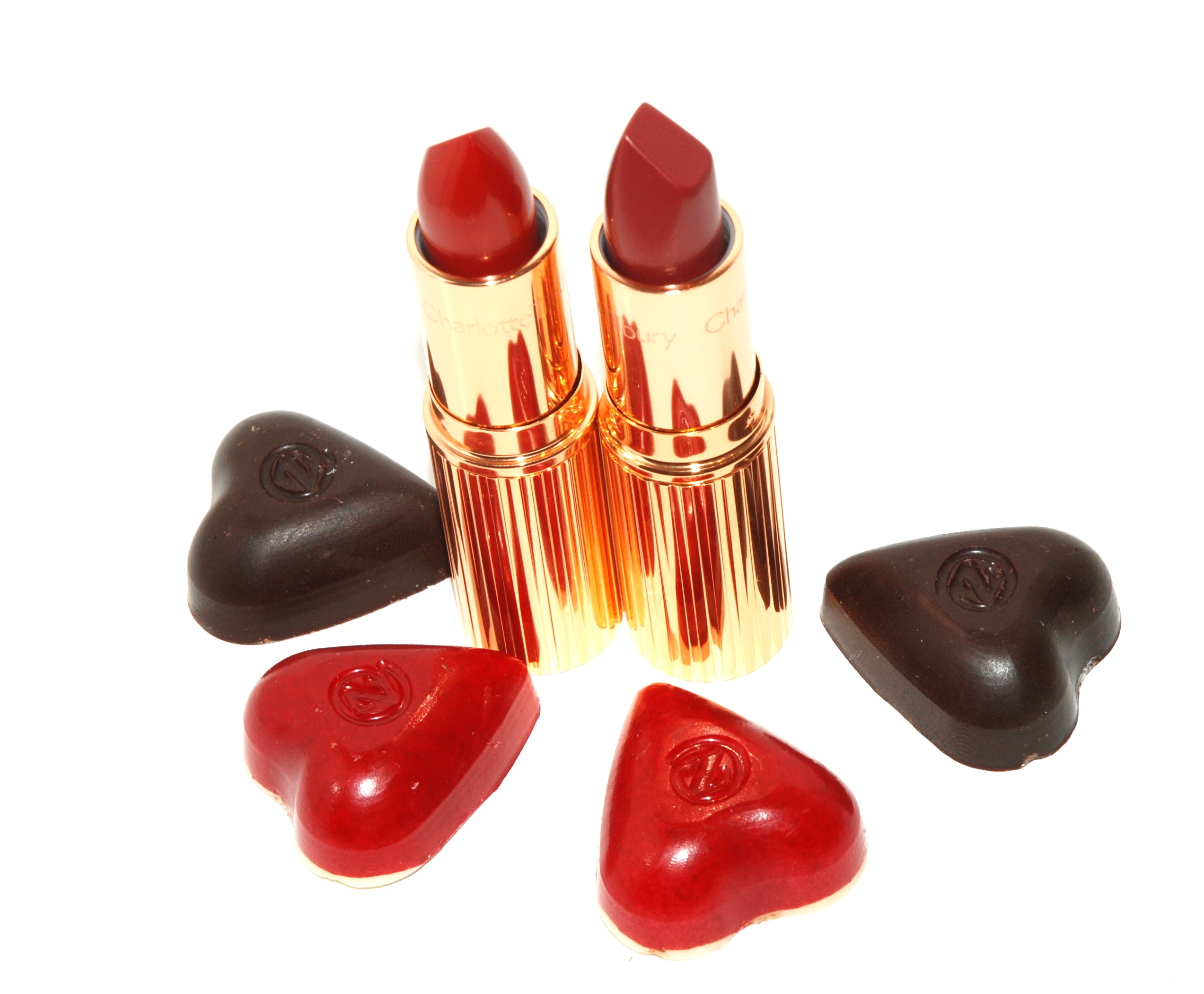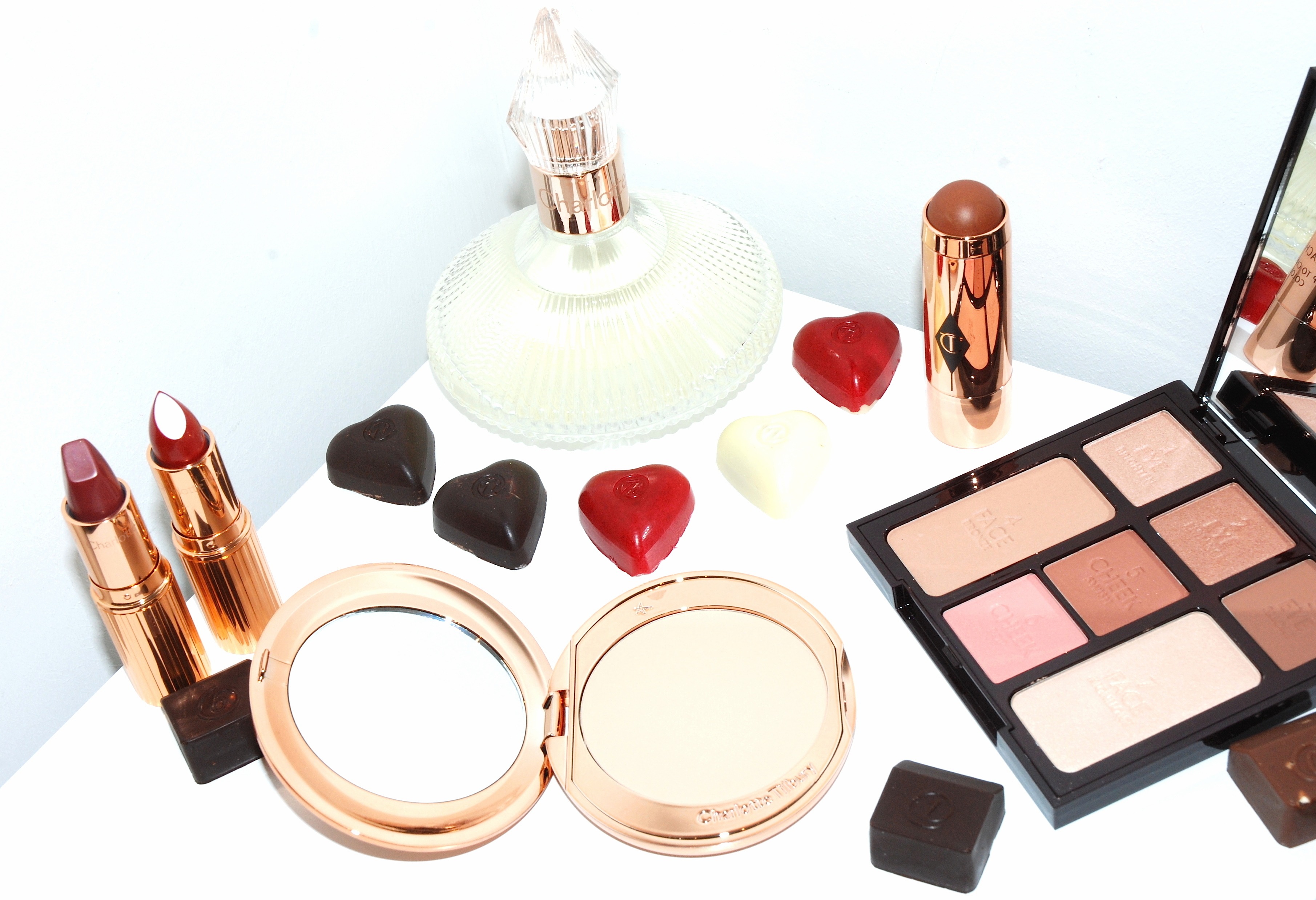 Charlotte Tilbury Edit Two
Matte Revolution Walk of Shame Lipstick a beautiful warming Rose matte lipstick which is a wonderful lipstick to wear during the day to add warmth & some colour to the lips
K.I.S.S.I.N.G So Marilyn which is a bold red carpet red lipstick with a buildable formula. A beautiful shade to wear alone or to warm up a darker Autumnal lipstick shade.
Positivity: Fresh and invigorating, this confidence-boosting aura develops over 15 minutes' -Charlotte Tilbury
The scent is mesmerising, bold but feminine containing juicy top notes of Peach, Lemon & Black Pepper, heart notes of Jasmine, Frankinscence, Violet, Tuberose & Hedione, and base notes of Fire Tree, Patchouli, Iso E Super, and Ambroxan. A feminine jacket of warmth with a bold, powerful and alluring interior.
Beach Stick in Ibiza which can be used on either the cheeks or the lips. Personally I love Ibiza for bronzing the face, this particular shade is gorgeous and has a pretty coppery earthy tone to it, great for adding definition to the face and adding warmth to cheeks.
Instant Look in A Palette in Beauty Glow, a makeup palette containing rose-gold & bronze tones to illuminate features in five minutes. This is a great palette is great for creating a radiant, bronzed & effortless face in a matter of minutes.
Airbrush Flawless Finish in 2 Medium which is one of my favourite powders as it's so finely milled, the power applies lightly and has a velvety flawless finish without looking cakey. An HD micro powder. My ultimate must have for a photo-shopped face as it blurs away imperfections so easily! Brilliant formulation.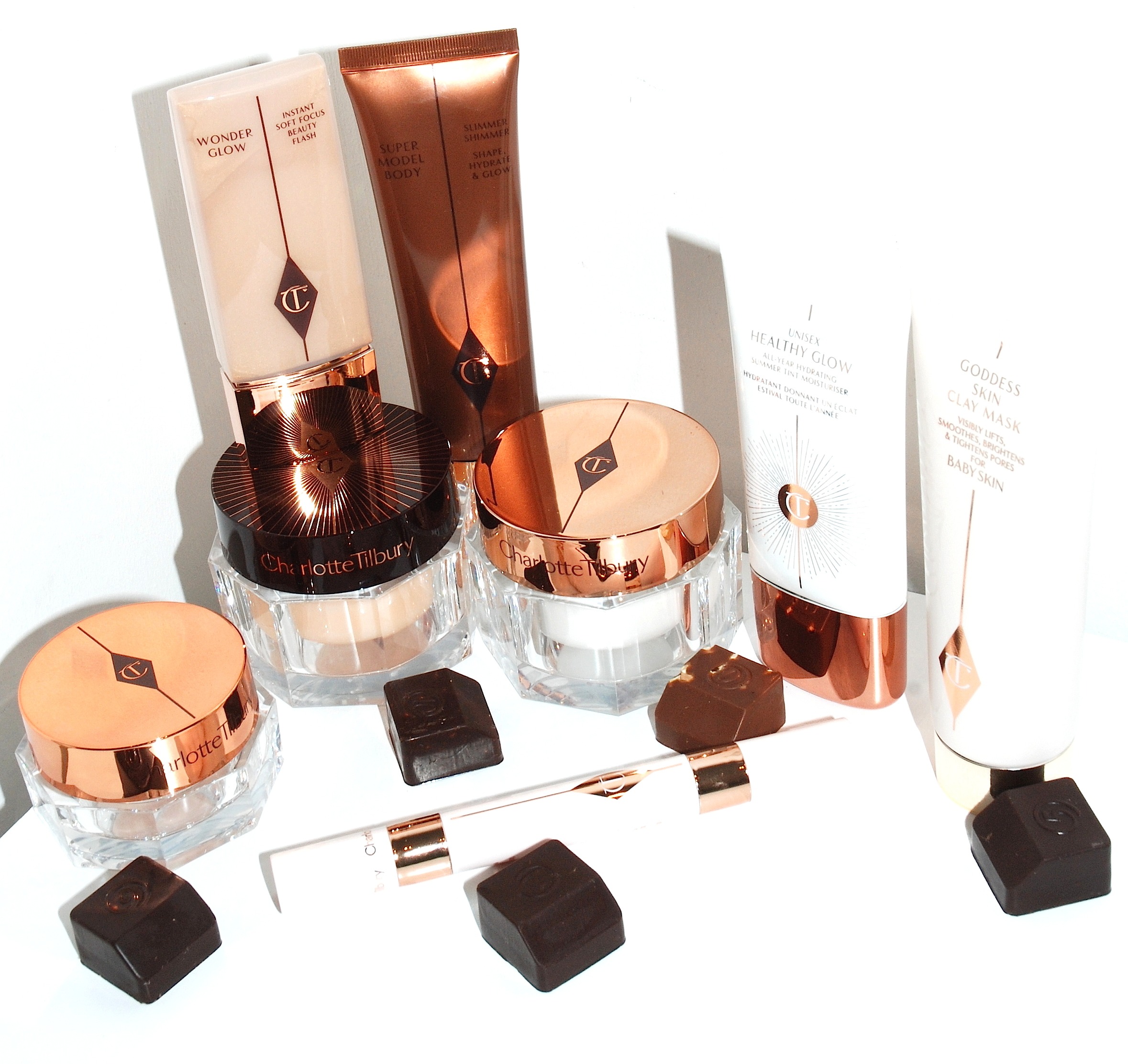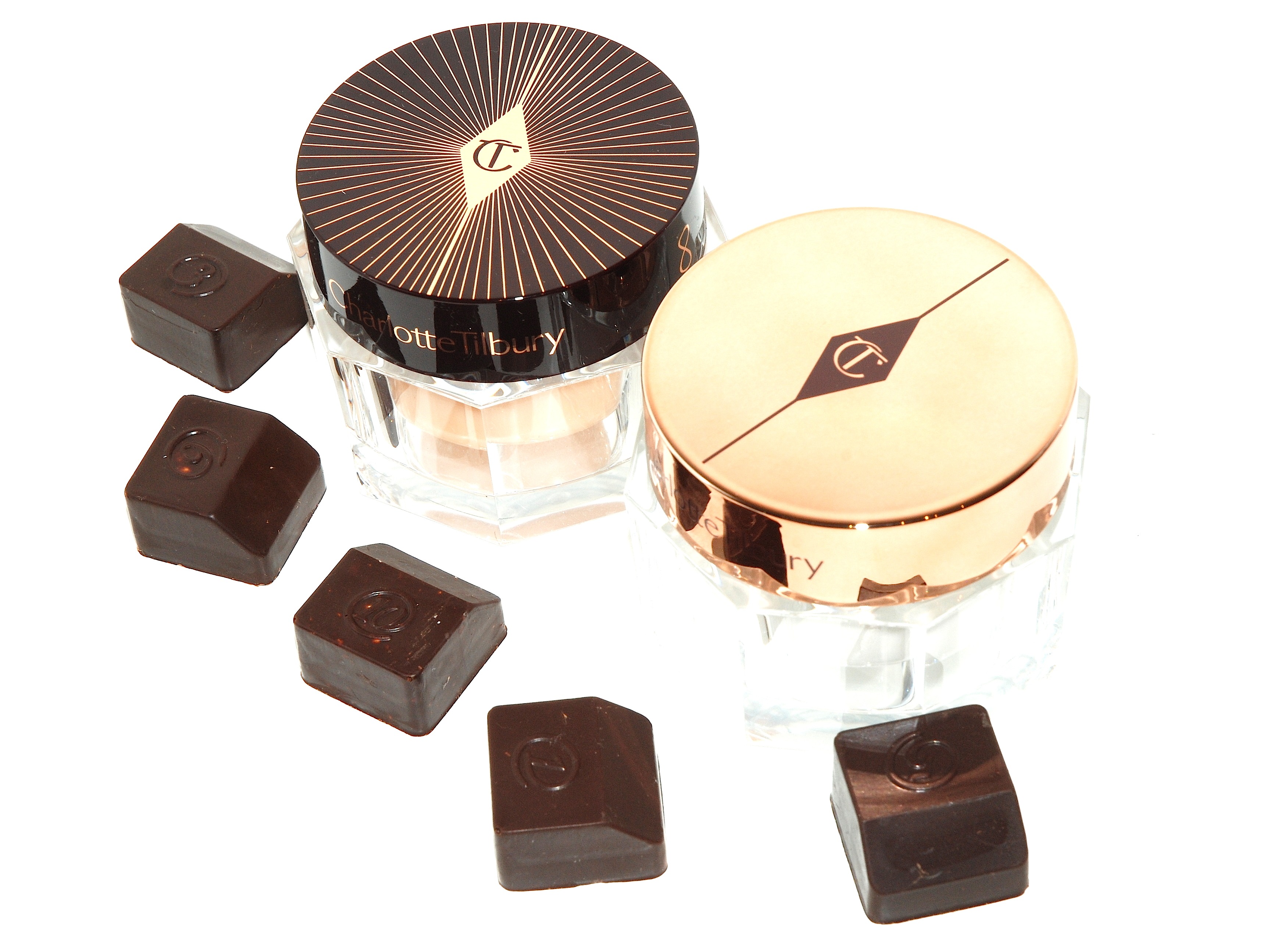 Edit Three -Charlotte Tilbury Skincare
Magic Eye Rescue which is a terrific anti-ageing eye-cream making skin underneath eyes appear lifted, firmer, younger, & hydrated.  Skin cells are boosted hour-by-hour due to the Time released retinol molecules making skin appear Re-energised.
Magic Night Cream, an intense firming Balm-Elixir containing 8 youth boosting ingredients to rejuvenate, lift & plump skin overnight. Containing Time Released Retinol, Winter Daphne Stem Cell Extract, and BioNymph Peptide Complex along with Olus & Caster seed oil, these multi active ingredients makes skin feel wholesome and replenished when you wake up in the morning!
Charlotte's Magic Cream, a magical cream to treat and transform the skin. This is a cream which really does what it says, my skin looked lifted, hydrated and youthful. It contains a multi-tasking collagen stimulating anti-age BioNymph Peptide Complex.
It contains Hyaluronic acid, wild pansy, Rosehip and camellia oils to plump, rejuvenated and renew. I can see why it's an award winning cream!
Unisex Healthy Glow which is a hydrated tinted moisturiser which is Summer captured in a bottle giving skin a beautiful natural bronzed glow. Perfect for hydrating skin & adding a little colour.
Goddess Skin Clay Mask which is one of my all time must have favourites, it literally transformed my skin and used it daily for two weeks before Jon & I's wedding day. This product gives the re-birth to skin, tightening pores, clears imperfections, & brightening the overall appearance of skin!
Frangipani Flower leaves skin cashmere-soft. This really is a transformative product!
On the top of the row –
Wonderglow Skin Care Primer which is a light-reflective primer giving skin a lit from within appeal. It can either be used alone or underneath foundation.  Fluorescent core light diffuses & absorbs UV particles from the sun which reemits as visible light, radiating your skin.
Supermodel Body Shimmer which is a slimming shimmering bronzed beauty in a bottle to use on arms, legs, and the decolletage. This multi-tasking product makes skin feel supple and smooth, & firmer giving limbs a gorgeous supermodel catwalk body glow. This product is great for finalising your Charlotte Tilbury beauty look.
Mini Miracle Eye Wand Shade 2 which is an eye duo to lift & firm. The product is inspired by the photographer's silver light reflector and contains light-reflecting micro-particles to brighten shadows and balance discolouration. It contains Fine-coated Mother-of-Pearl which colour corrects and rids dark under eye circles.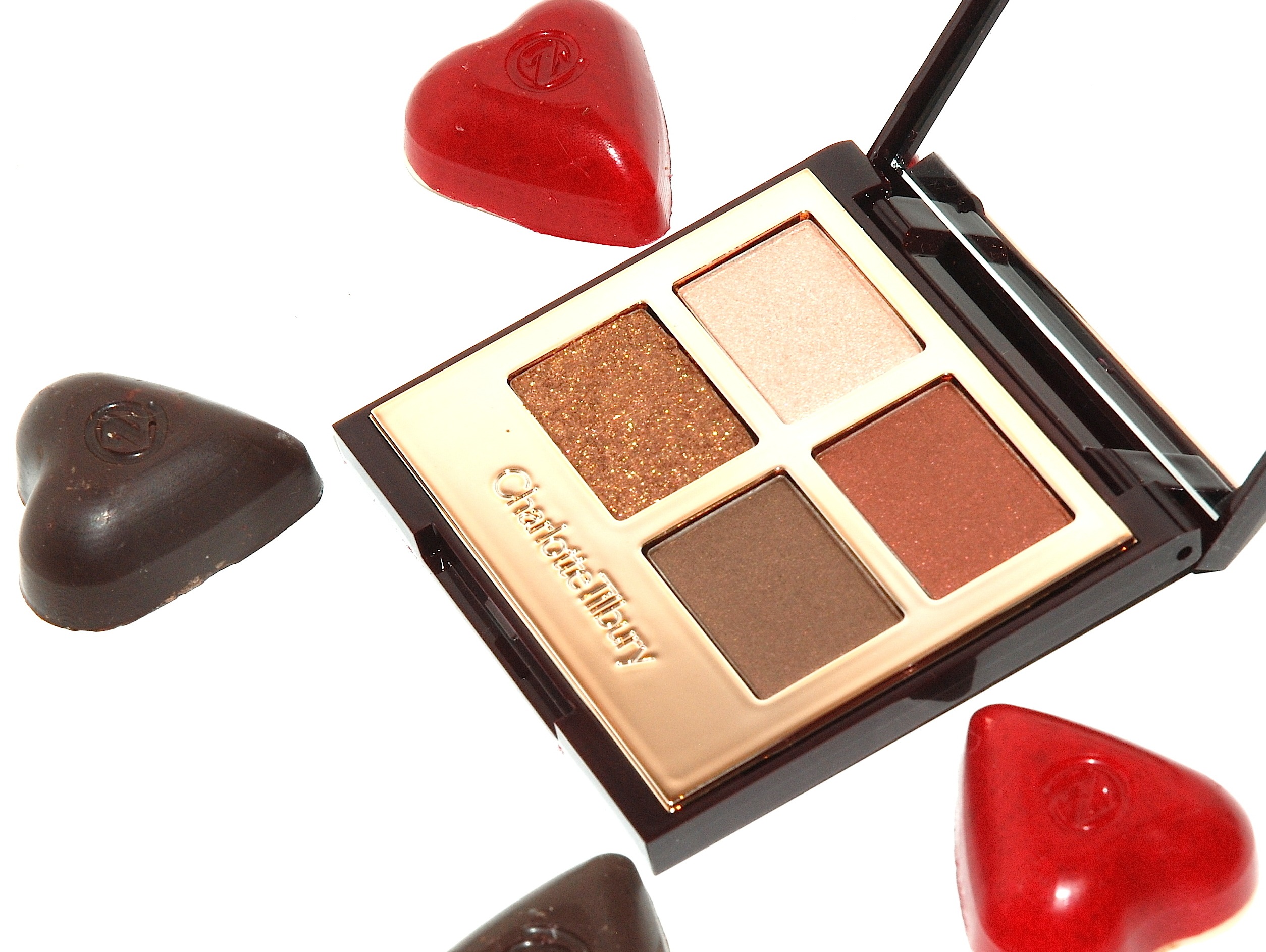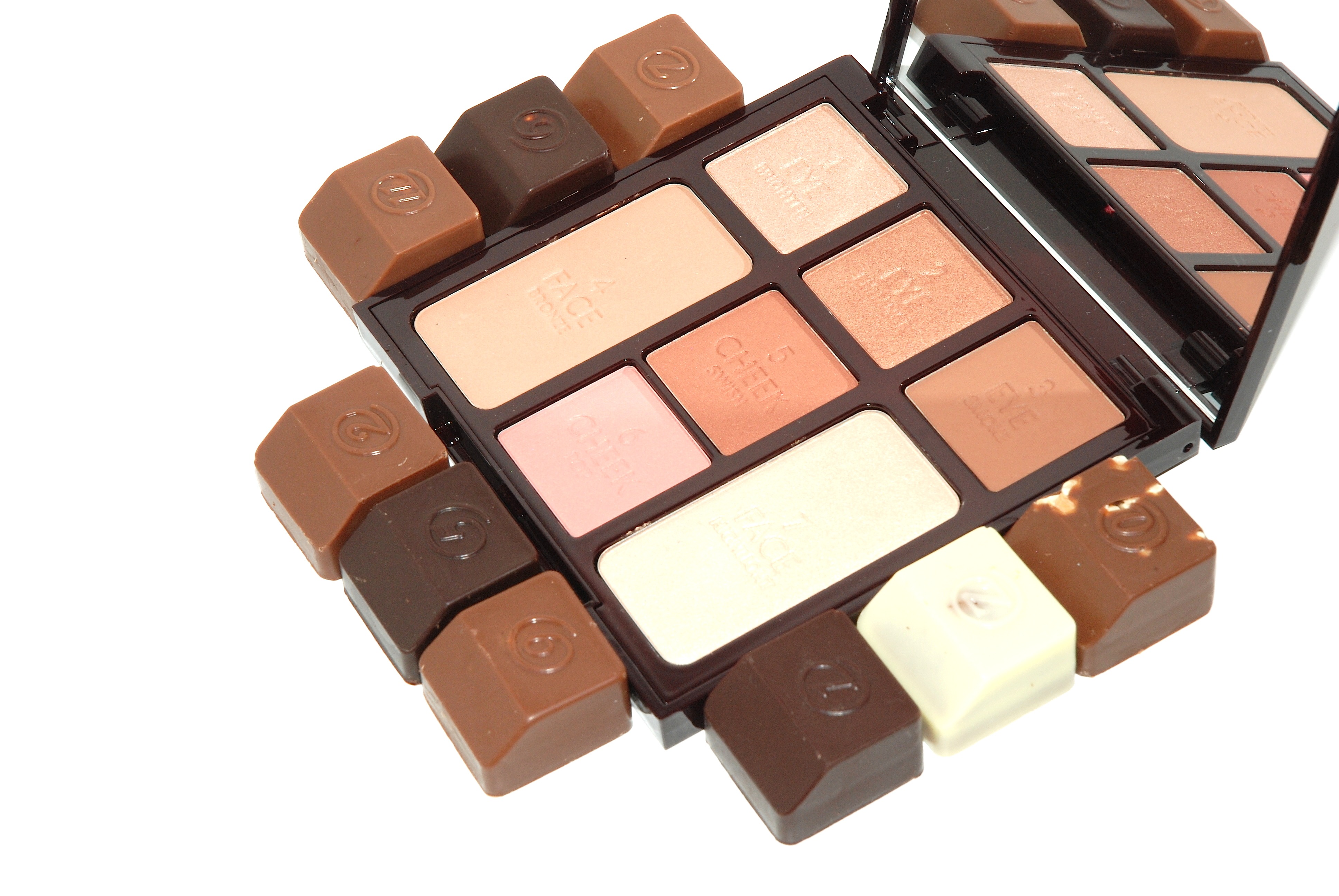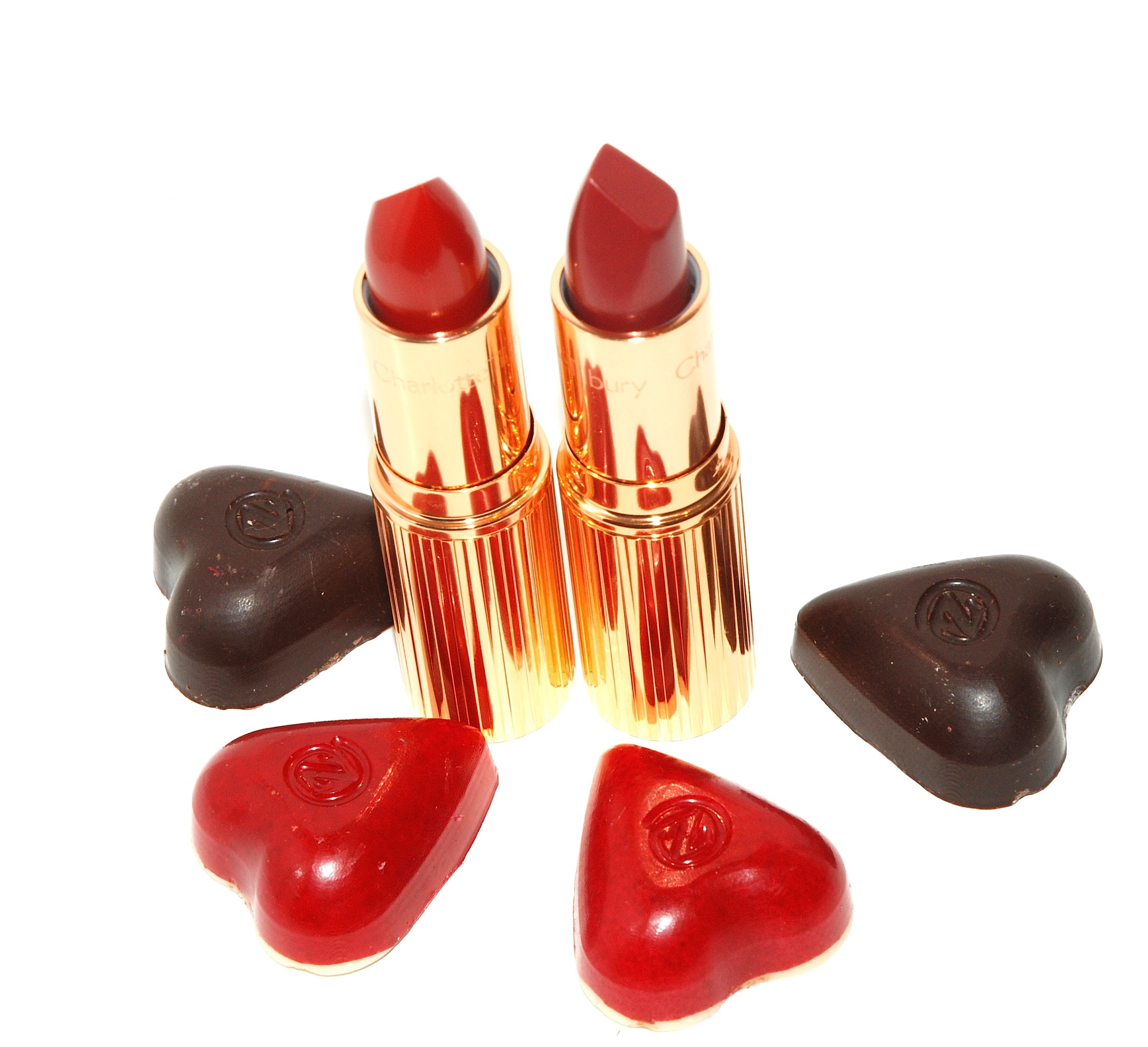 Overall
The Charlotte Tilbury brand beyond impresses, her passion is poured into every single product. The thought process behind both her luxurious makeup & skincare range inspires delivering high quality products with very specialised ingredients.
What do you think of the products reviewed above judging from the photographs? Do you have any Charlotte Tilbury favourite makeup and skincare products?
As always, I would love to hear your thoughts!

Thanks so much for reading 🙂
Laura xo