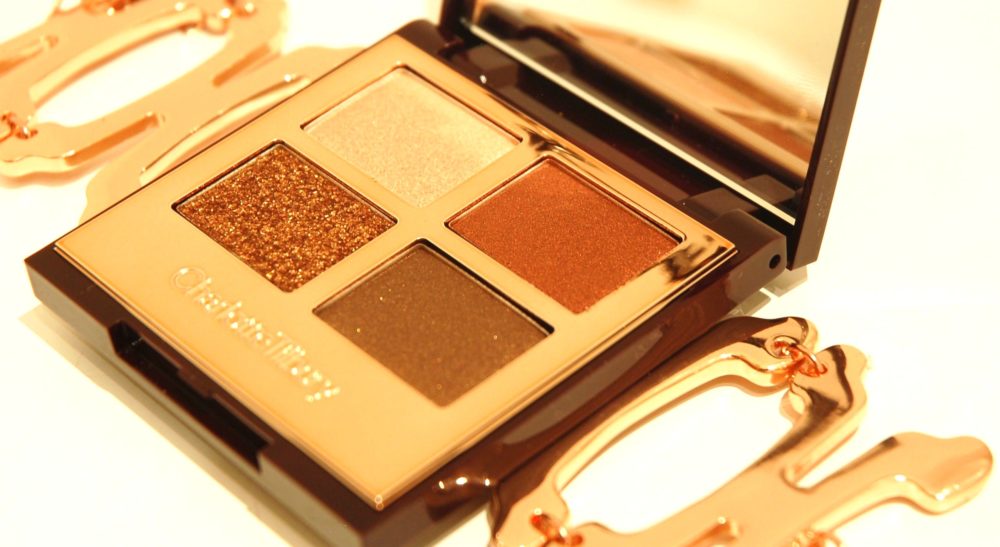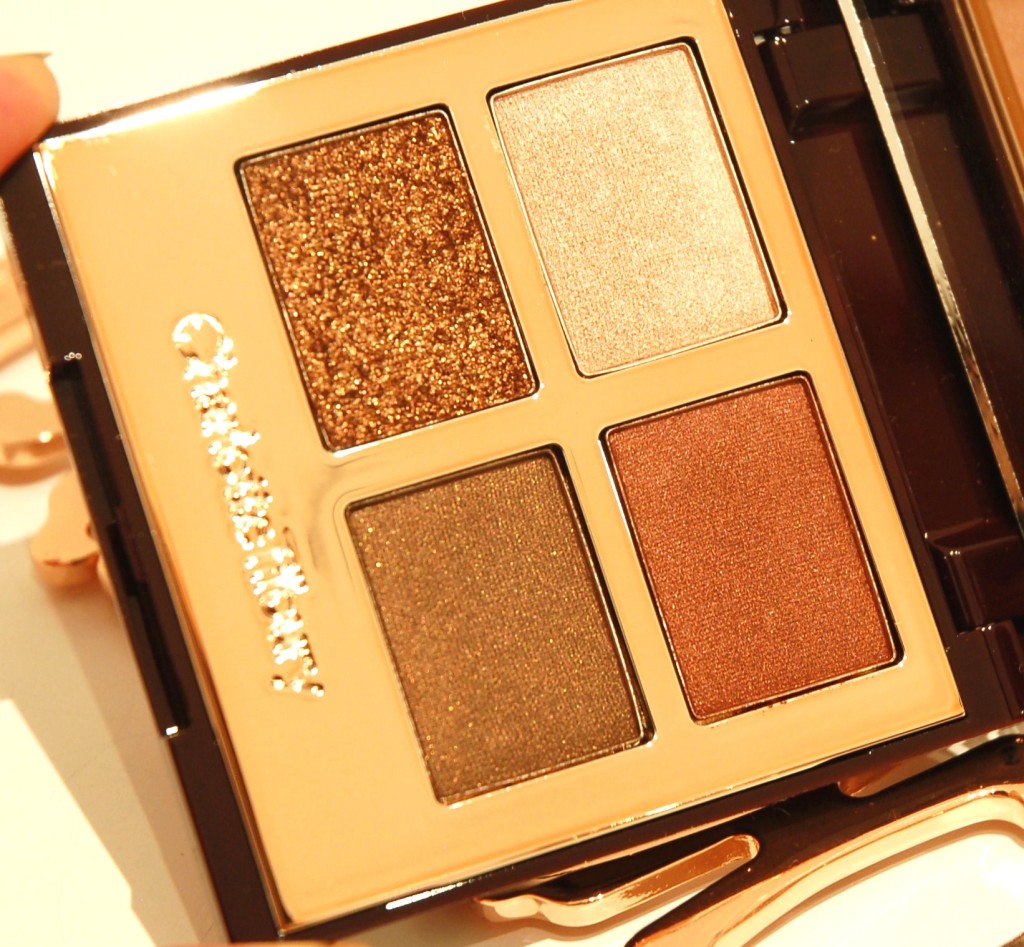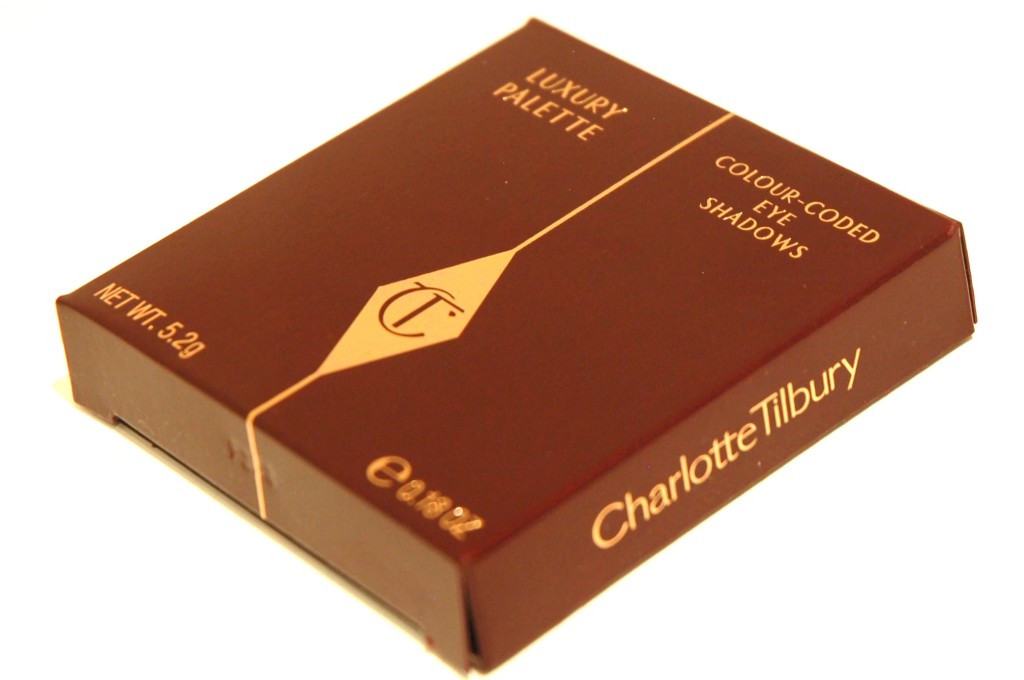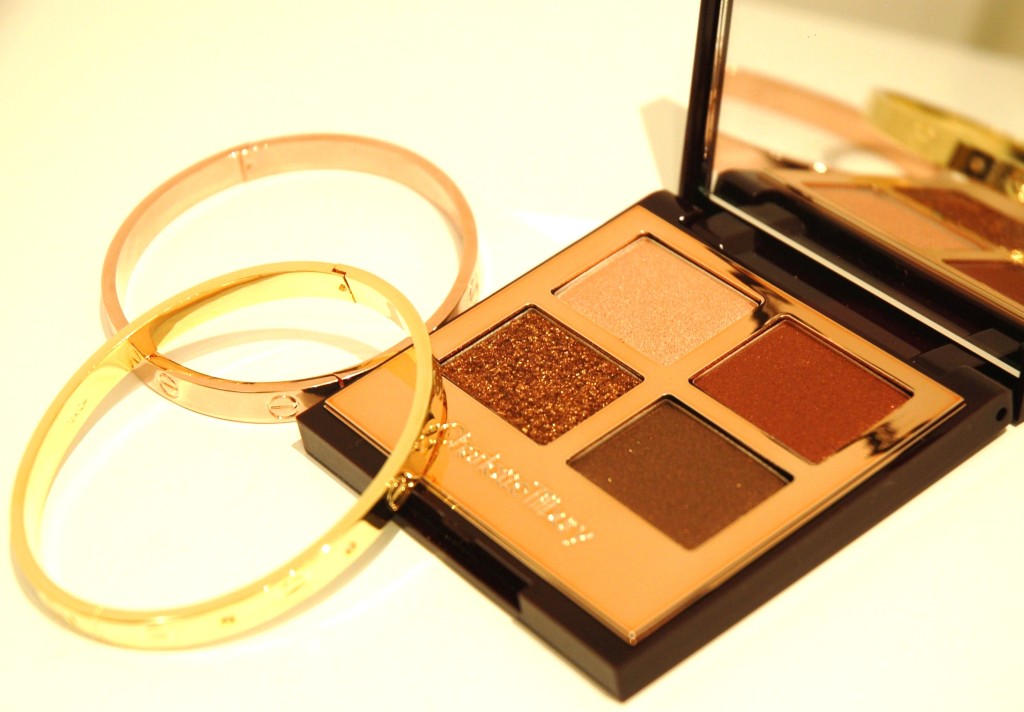 Charlotte Tilbury's Dolce Vita Palette
This luxurious Dolce Vita Palette is a beautiful compact containing four pigmented colours to create hypnotising eyes. This is a product I have admired for quite sometime now and it lives up to expectations.
Applying the shadow comes in four easy steps
1/Prime
2/Enhance
3/Smoke
4/Pop
The colours are easy to blend and you can create a variety of looks and with this palette to create a day to evening look. Creating a smokey eye with this palette is a lot of fun.
Charlotte's luxurious palette impresses with it's warm rich chocolate shades and shimmery golden pop colour -My favourite from the palette, a golden glitter which glides effortlessly onto the eye which looks great over the smoke as well as underneath!
This palette is warming to the eye due to the russet brick shades which are in the mocha shades, this works perfectly with Bond Girl Matte Revolution Lipstick which is a favourite lip shade from Charlotte Tilbury.
Very impressed with this luxurious palette! 🙂
Jewellery in the background is in the first photo is the Jamiee Bracelet by Souksy. In the last photo photographed is the Amore Rose Gold and Amore Gold by Bijou & Bou.