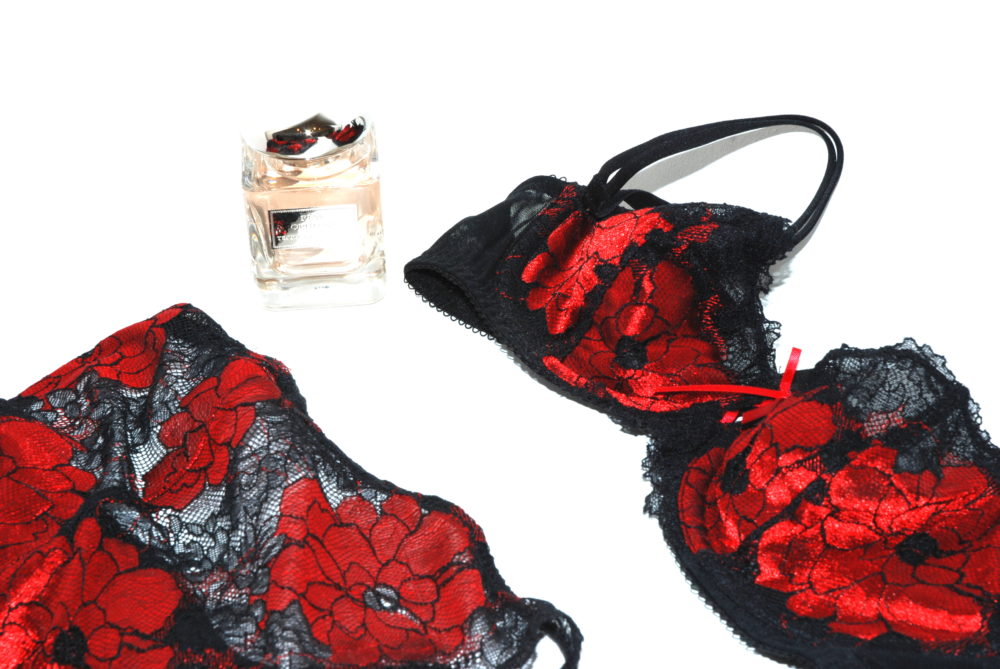 Luxury Lingerie & Dreamy Scents
There's something incredibly chic about beautiful lingerie from the beautiful detail to soft fabrics which feel like silk on your skin. You feel elegant wearing it and feminine.
The gorgeous red and black laced set above is a creation by the brand B.Tempt'd, this is the B.Sumptious Night with Tango Underwire Bra & the bikini brief to match.
Pairing lingerie with a scent is a great tip to help describe the personality of the piece you're wearing. I've chosen the ByTerry Reve Opulent Perfume which contains orange blossom, ylang and cinnamon which reminds me of a delicate spice on a Summers day
A floral kaleidoscope without make-up or mask for all those who dreamed of feeling the velvety touch of thousands of petals of gardenia against their skin -Terry de Gunzburg.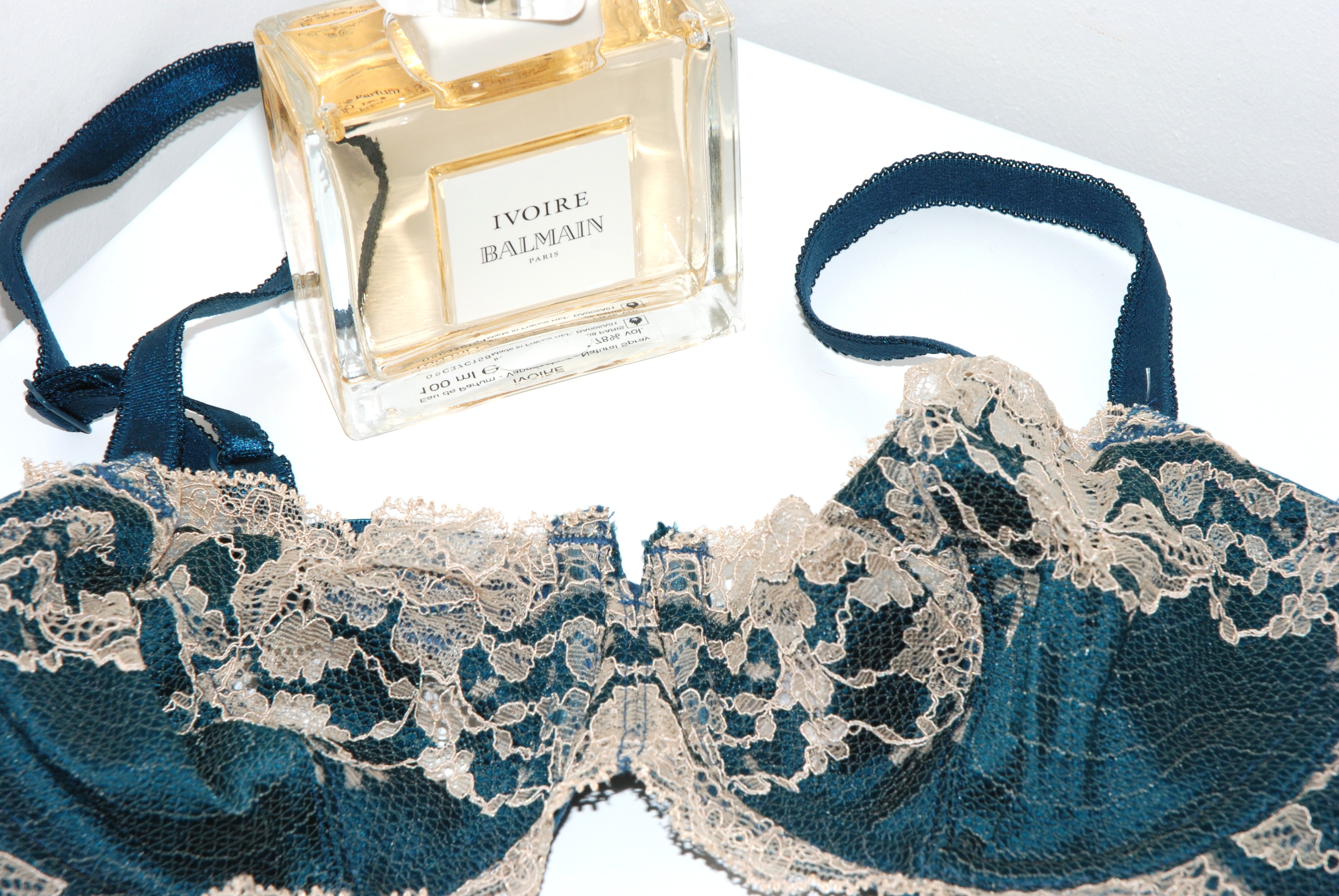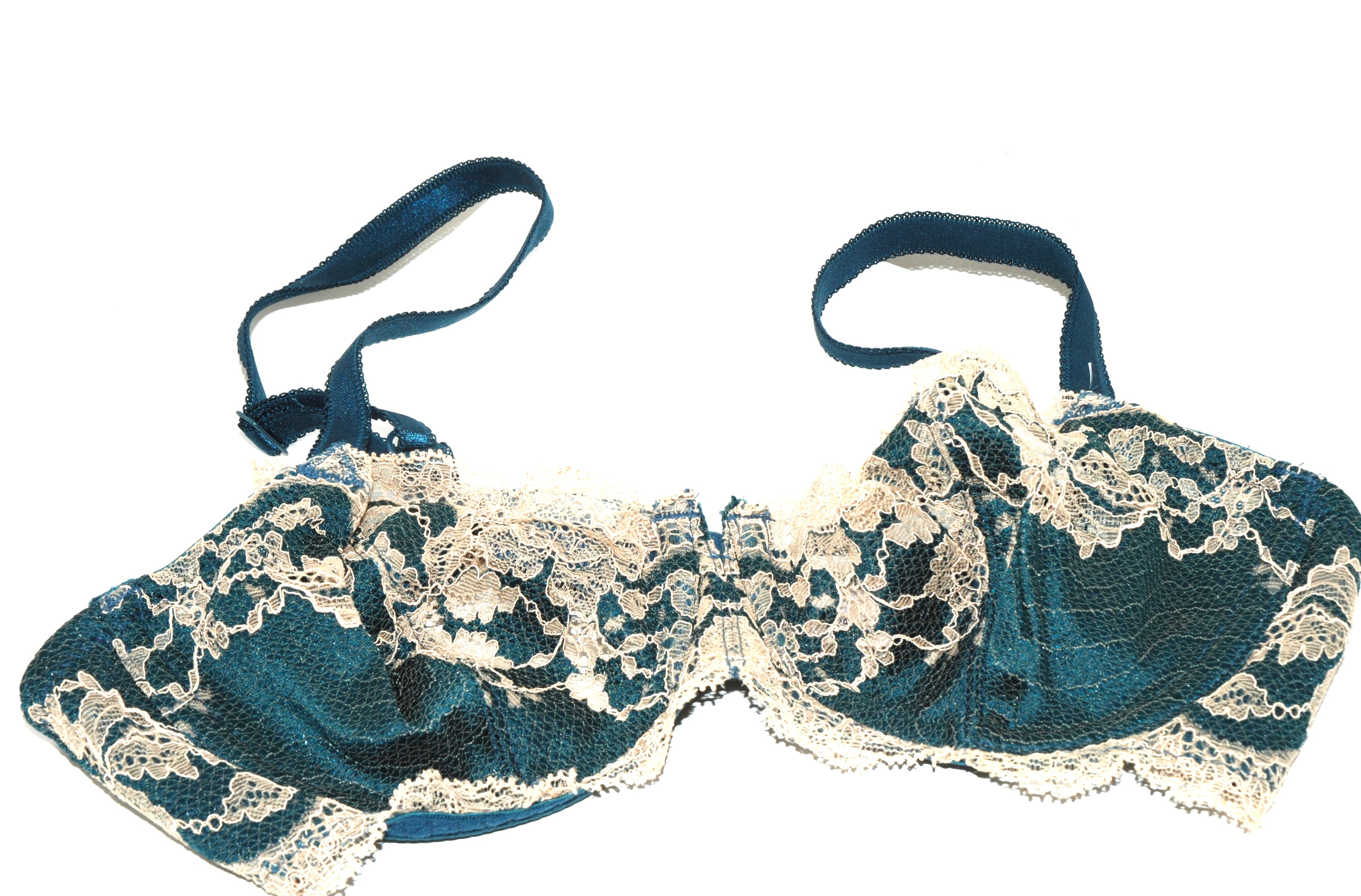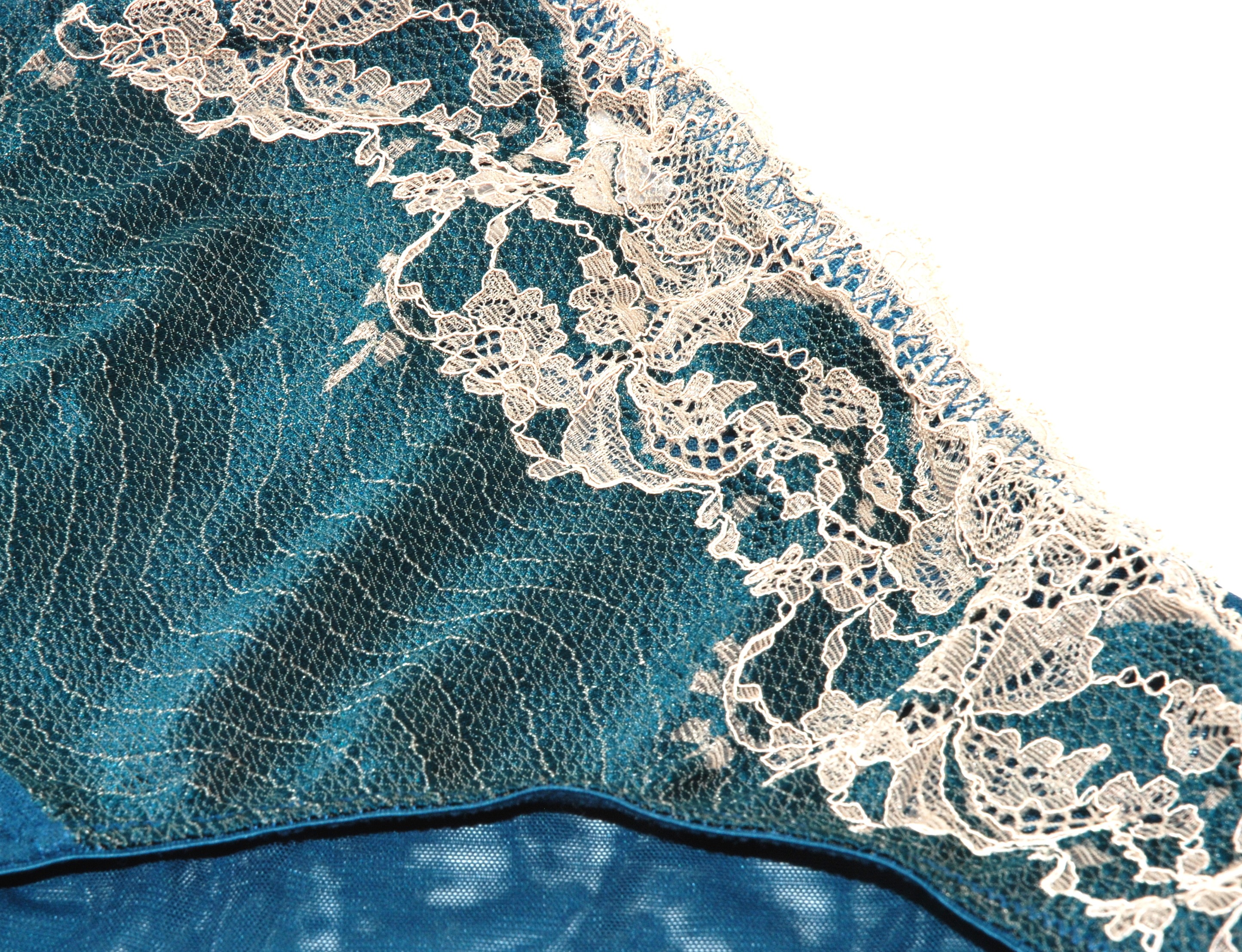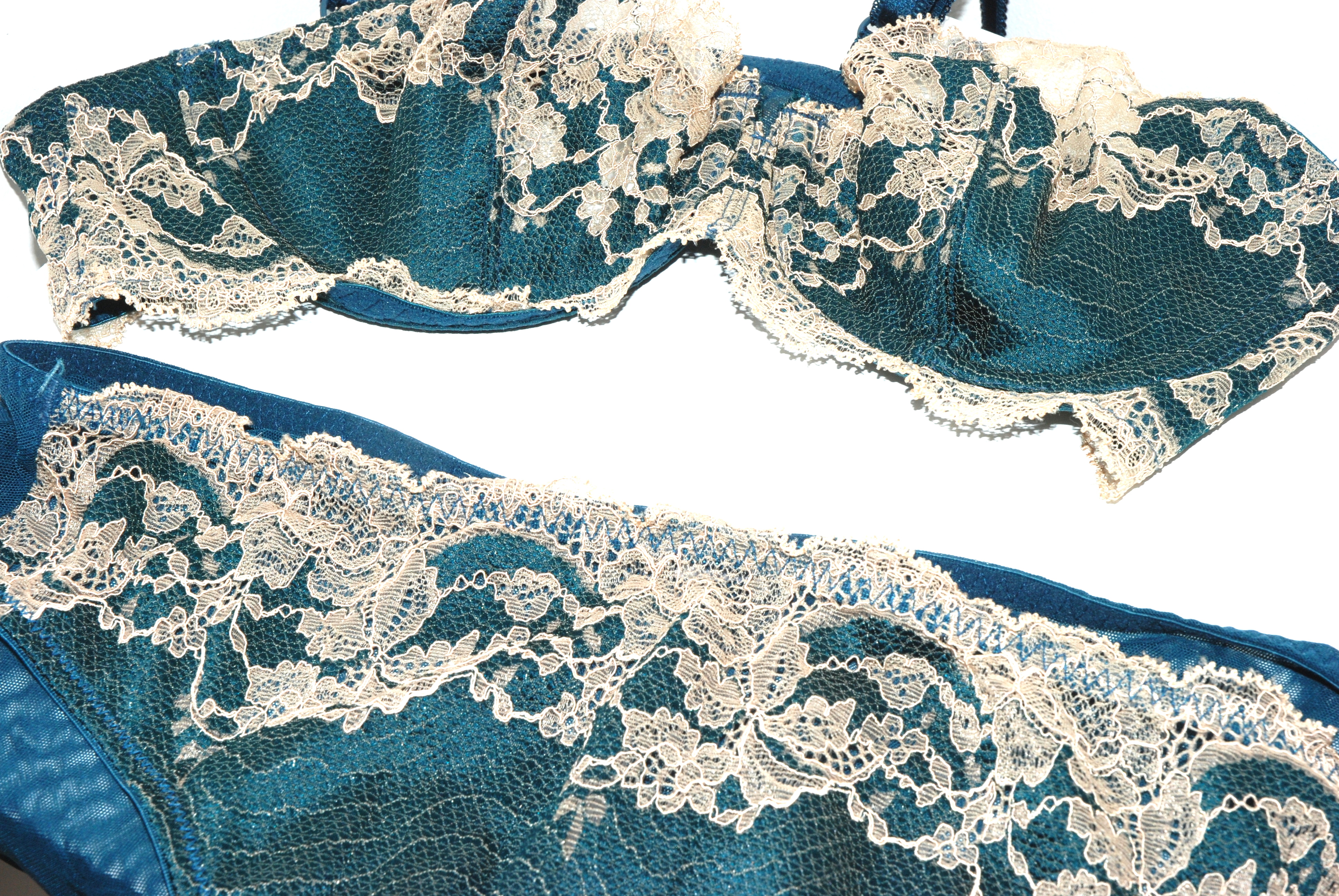 The second set photographed above is the Lace Affair lingerie Bra & Brief by Wacoal Lingerie. Photographed above is the Lace Affair Forrest Green Gold Underwire Bra & brief.
Green and Gold work beautifully together creating a strong yet feminine look, this would work well teamed with the floral, fruity yet woody scent Ivoire by BALMAIN.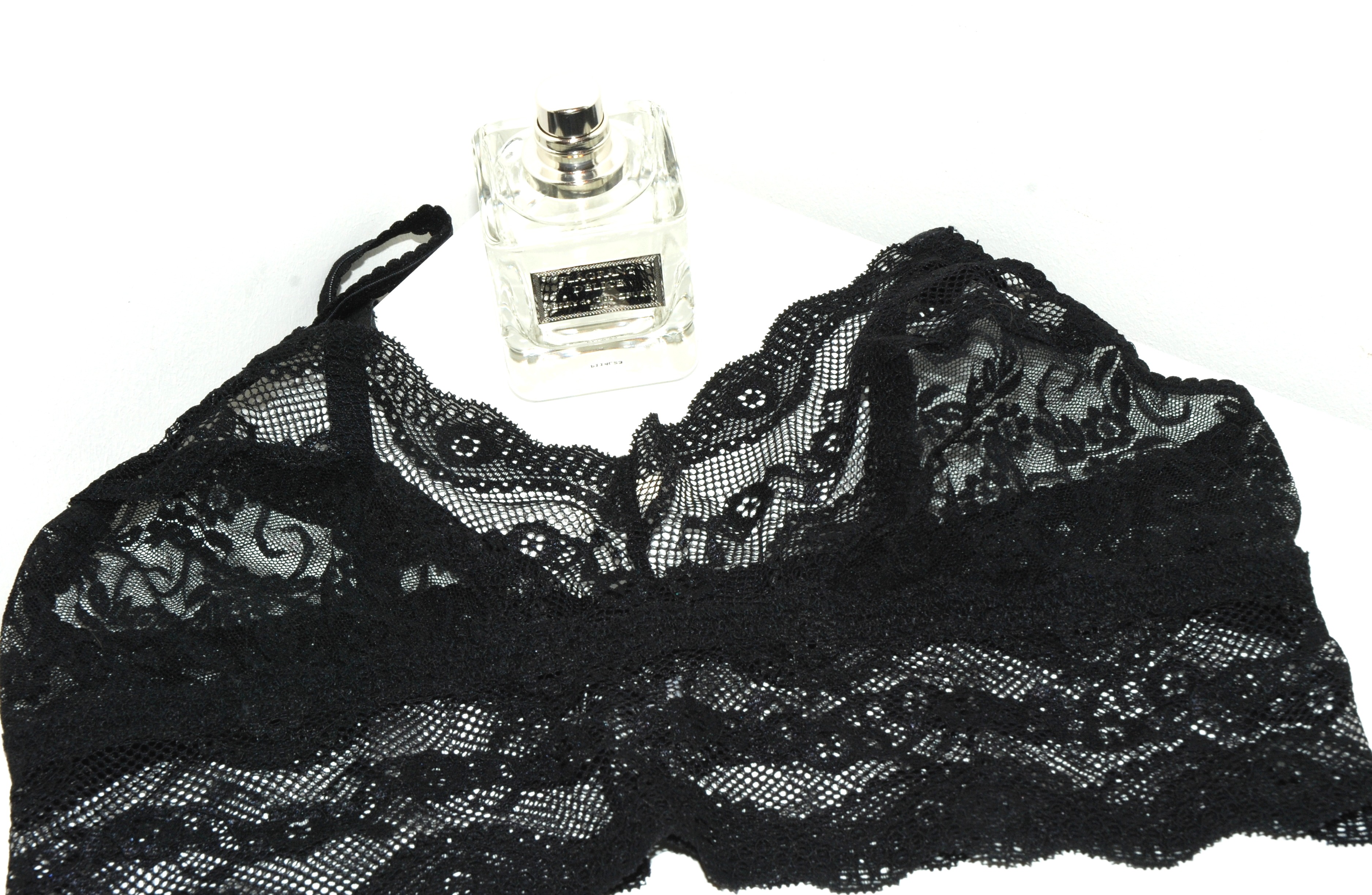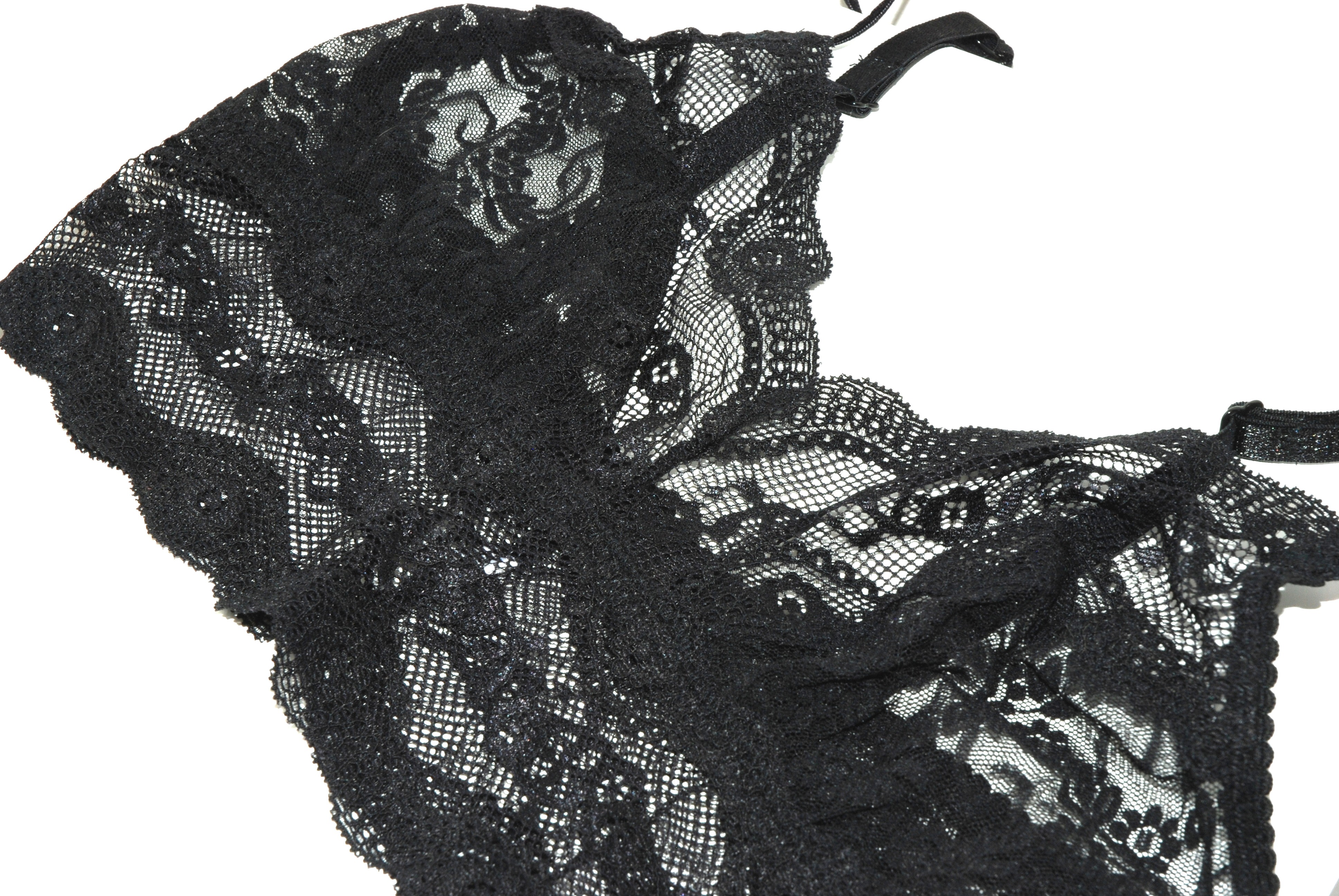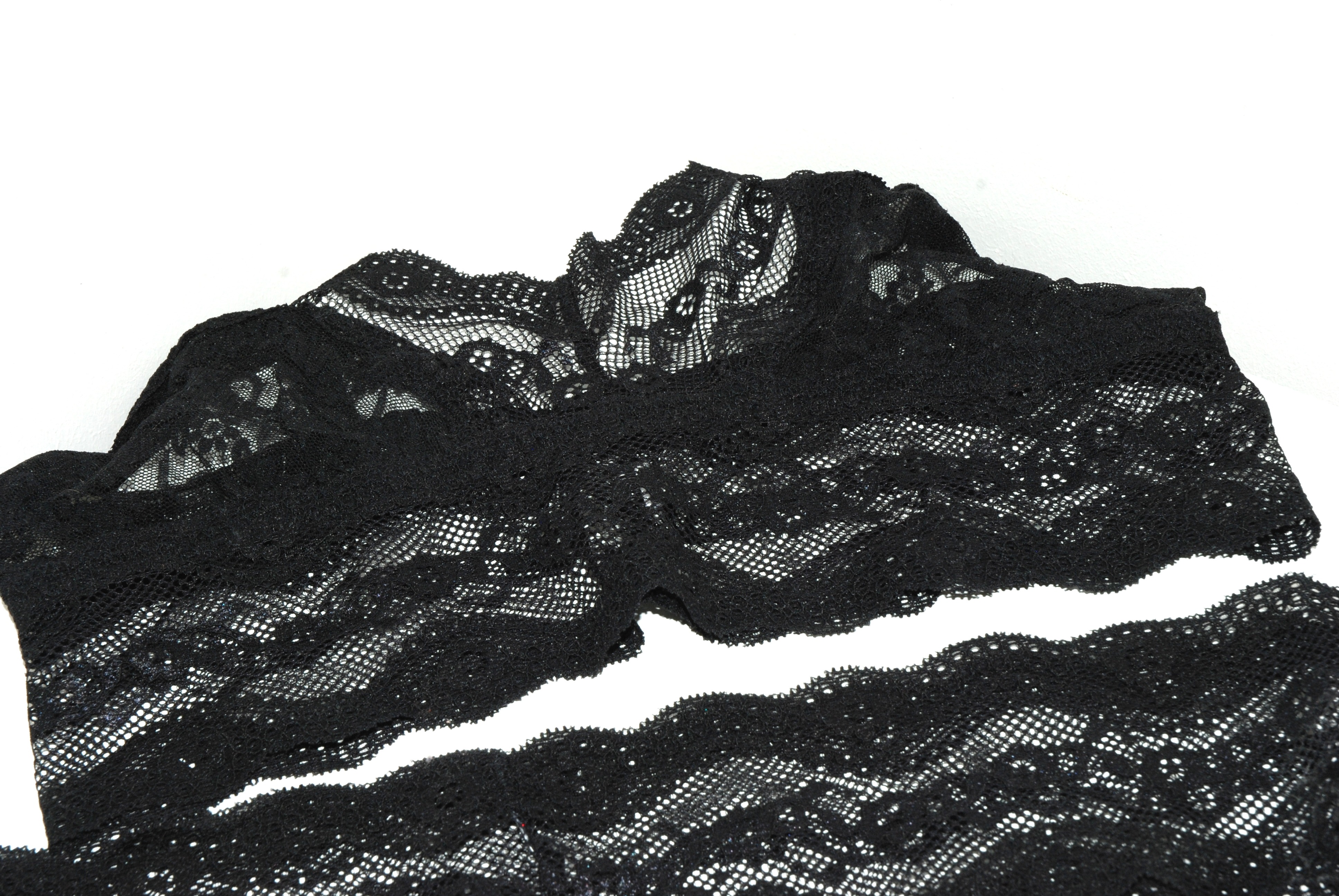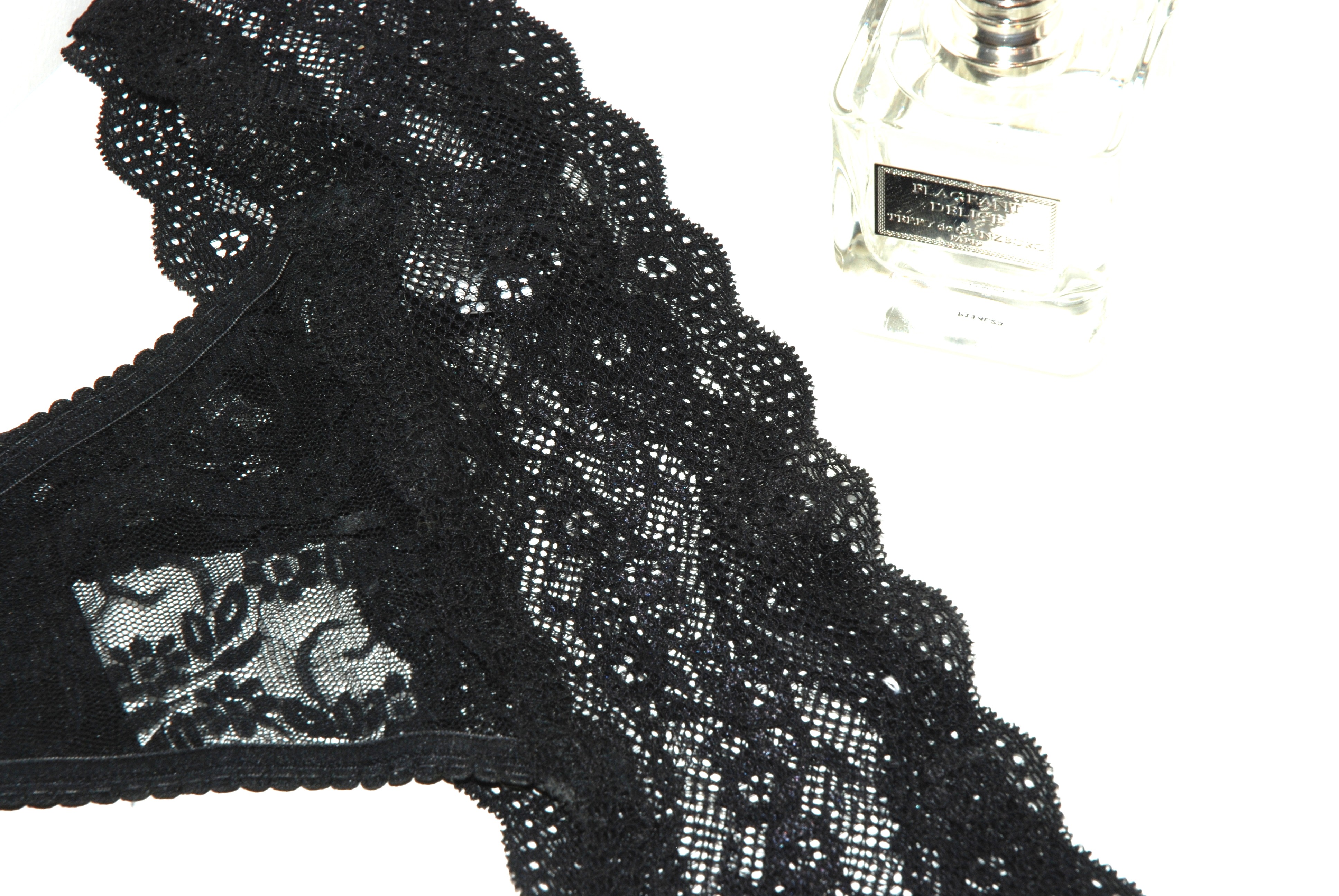 Thirdly I have chosen a simple pretty black laced option by B.Temp'd from their  'Lace Kiss' collection. Photographed above are the Lace Kiss Night Bralette and thong to match.
Light, airy and downright irresistible, it will give you a look that's all about romance -B.Temp'd
The fragrance of choice is the ByTerry Fragrant Delice Perfume which comes in a sophisticated bottle.
A Mediterranean fig with vegetal and milky accents, slightly enriched with red berries such as blackcurrant that melts in tonka bean and white musks.

An insider's offence that envelops the body of an unrestrained magnetism. – Terry de Gunzburg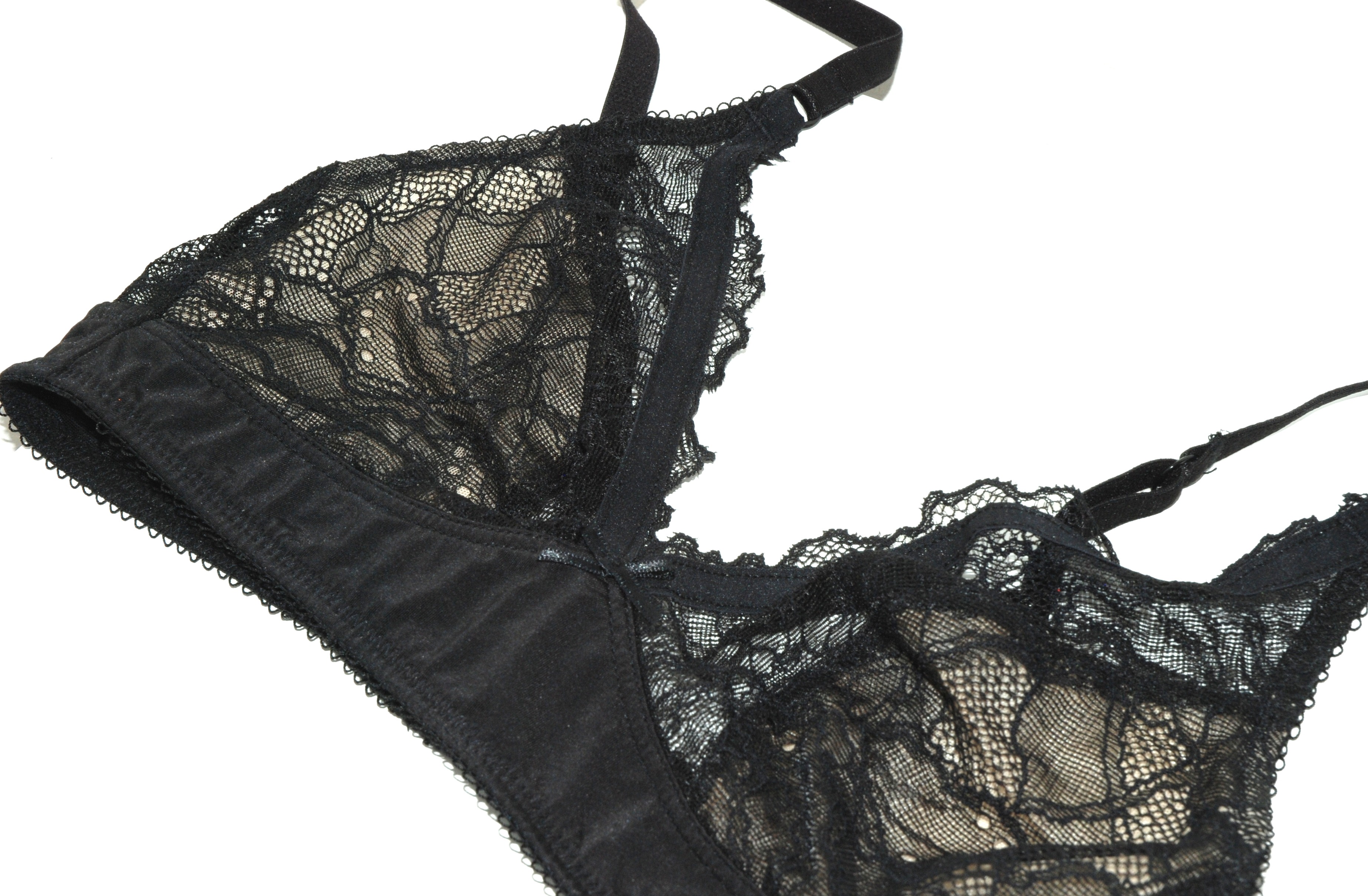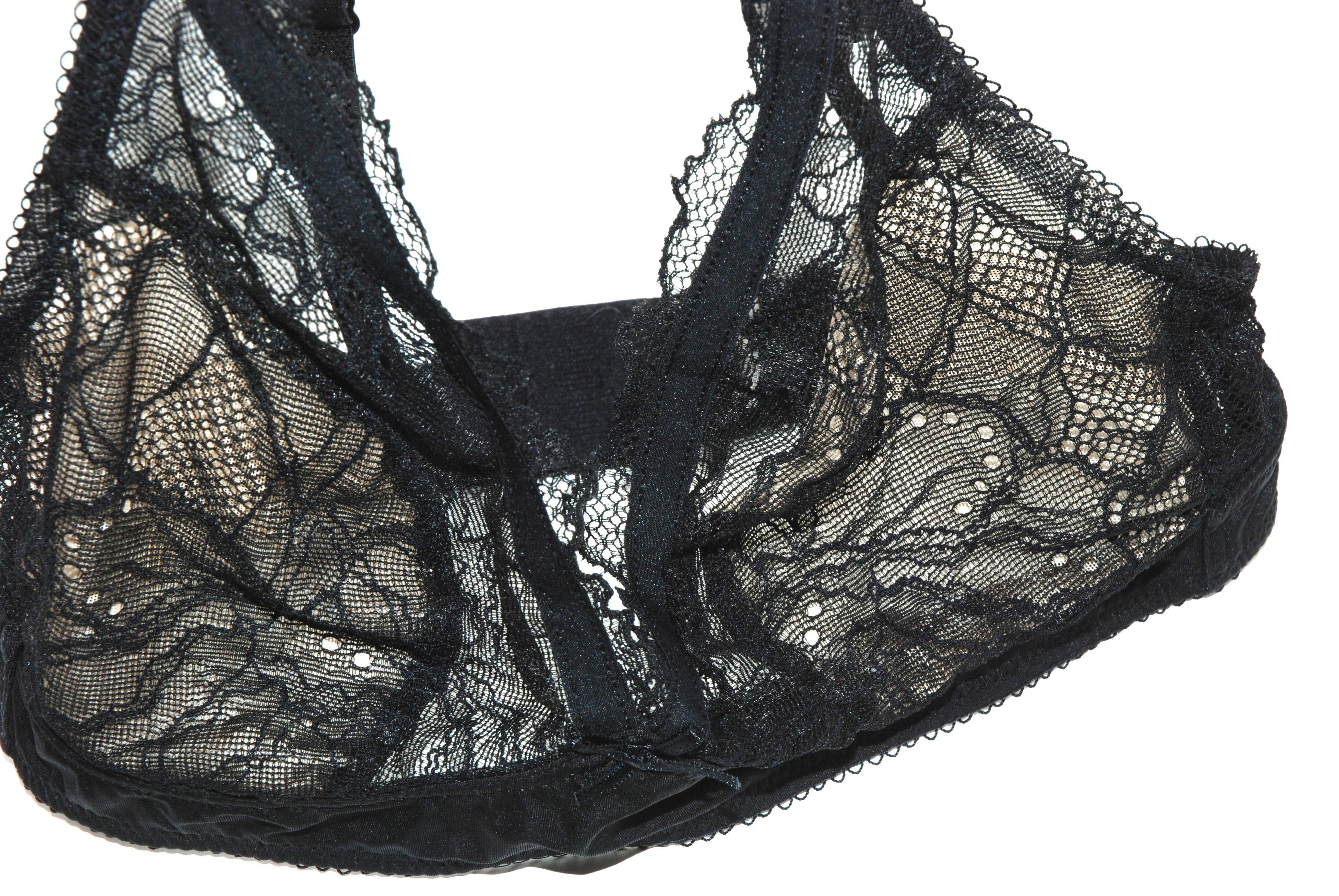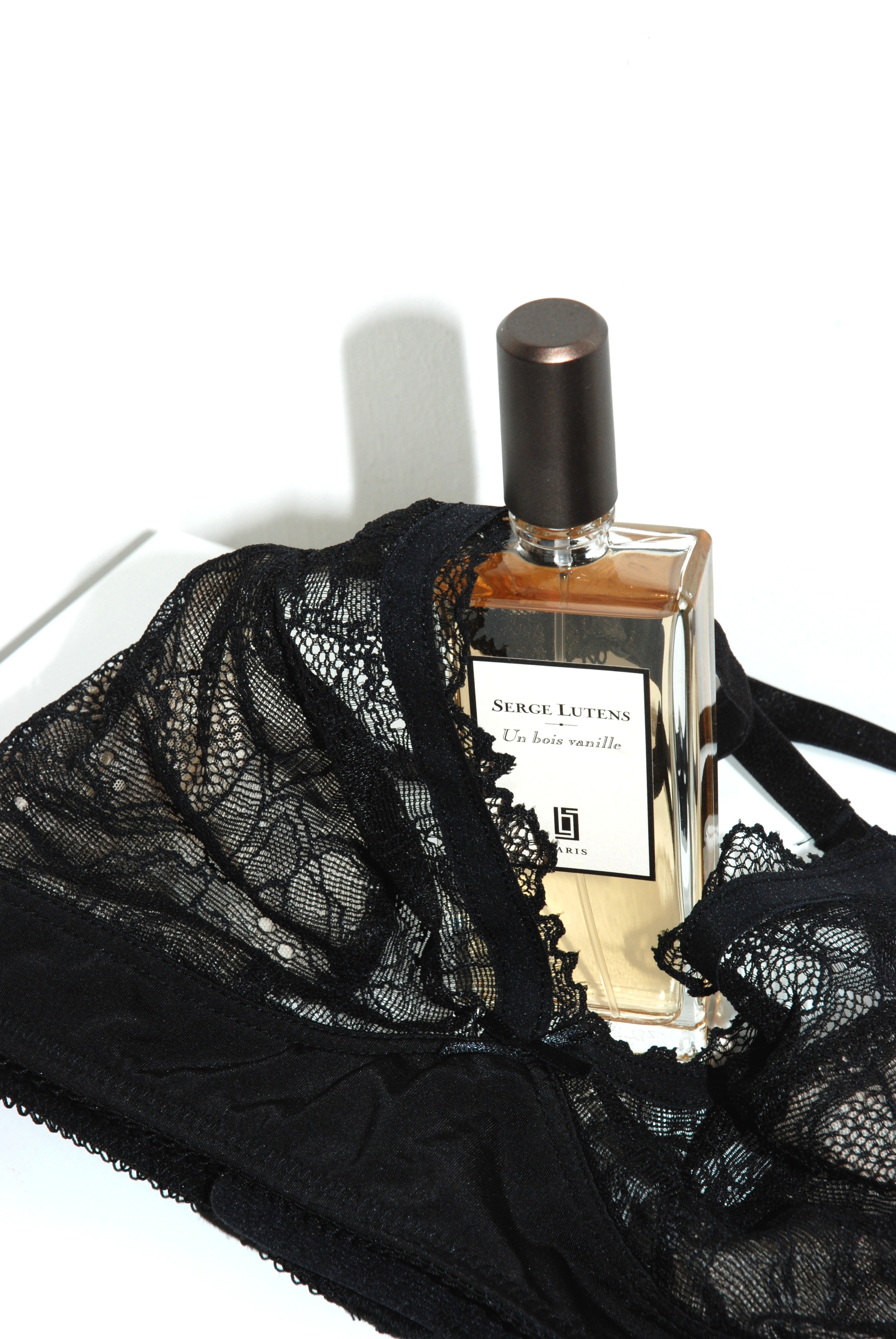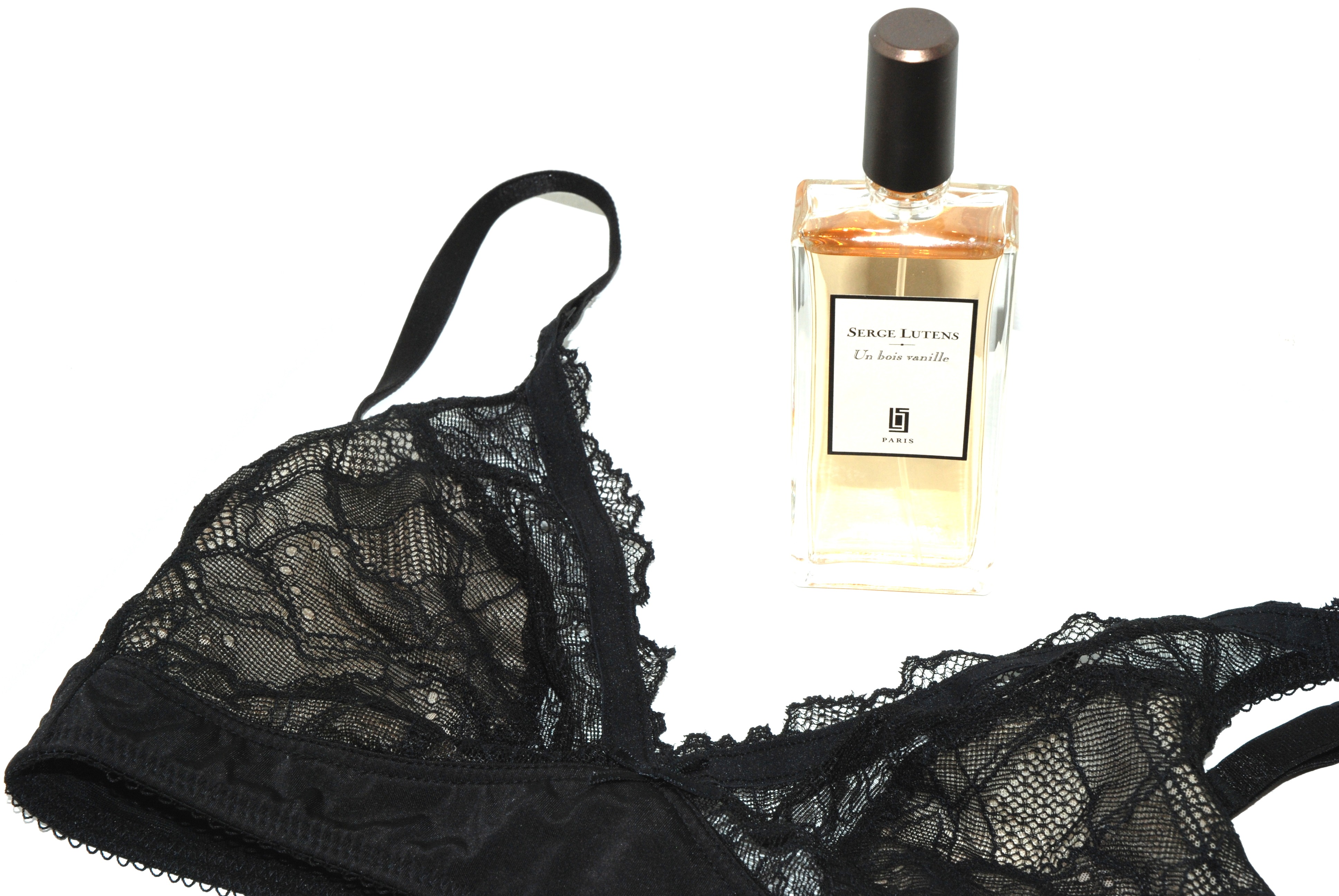 Photographed above is the B.Gorgeous Night Bralette by B.Tempt'd which is a luxurious soft black lace which fits perfectly to your frame.
This elegant and chic piece has been teamed with the alluring Un Bois Vanille by Serge Lutens which upon first spritz seems sweet, yet unfolds into a woodier depth as the fragrance settles into skin to create an incredibly flawless and chic scent with deep woody notes hiding in the background.
To paraphrase Freud, it's not the evil who are full of regrets, but the good. Both the devil and vanilla like black.

No sentimentality here!
Within each of us, this mellowness grows stronger and more refined thanks to contrasting wood notes.

Serge Lutens
This stunning luxury perfume teamed with luxury lace is the perfect love lace affair.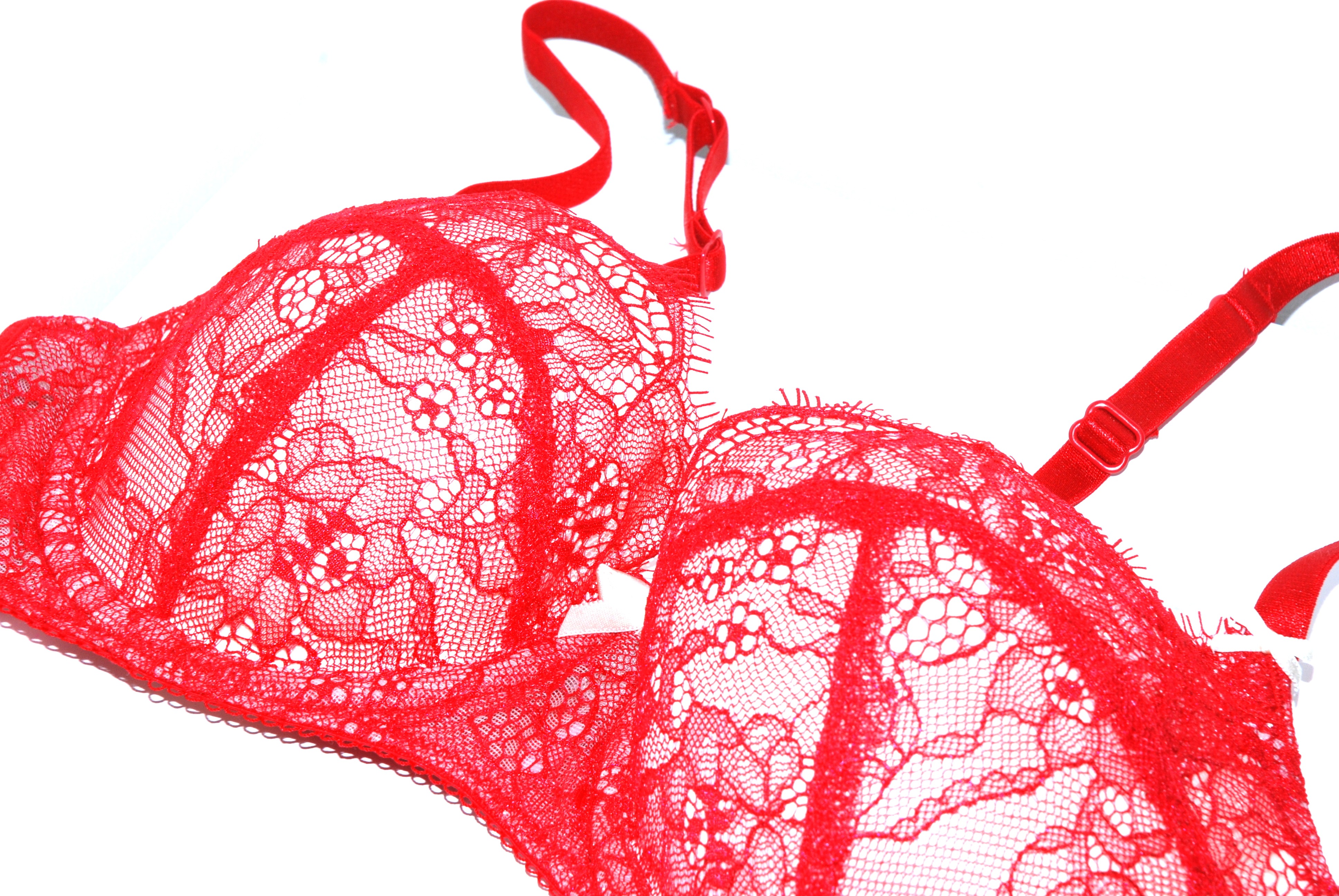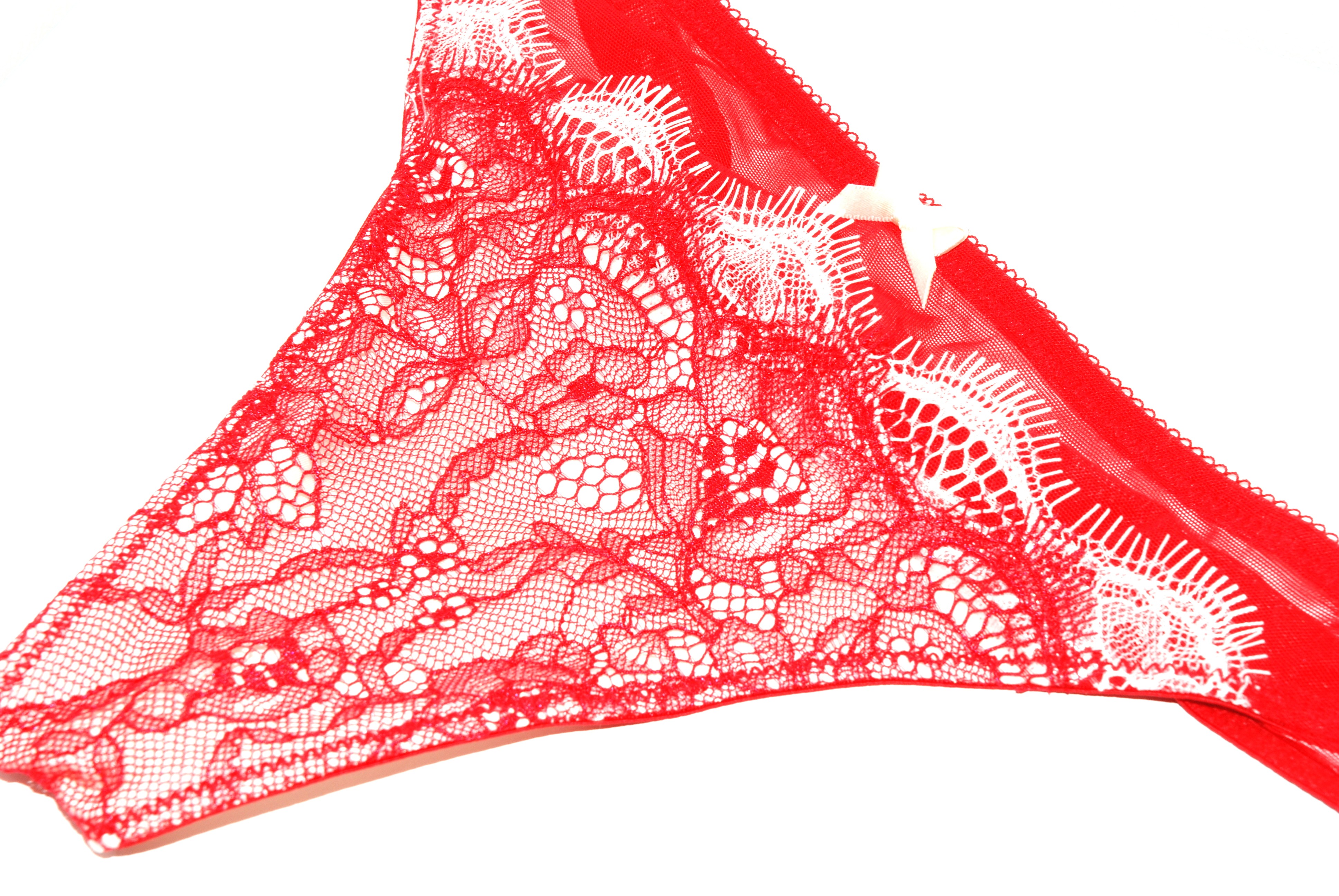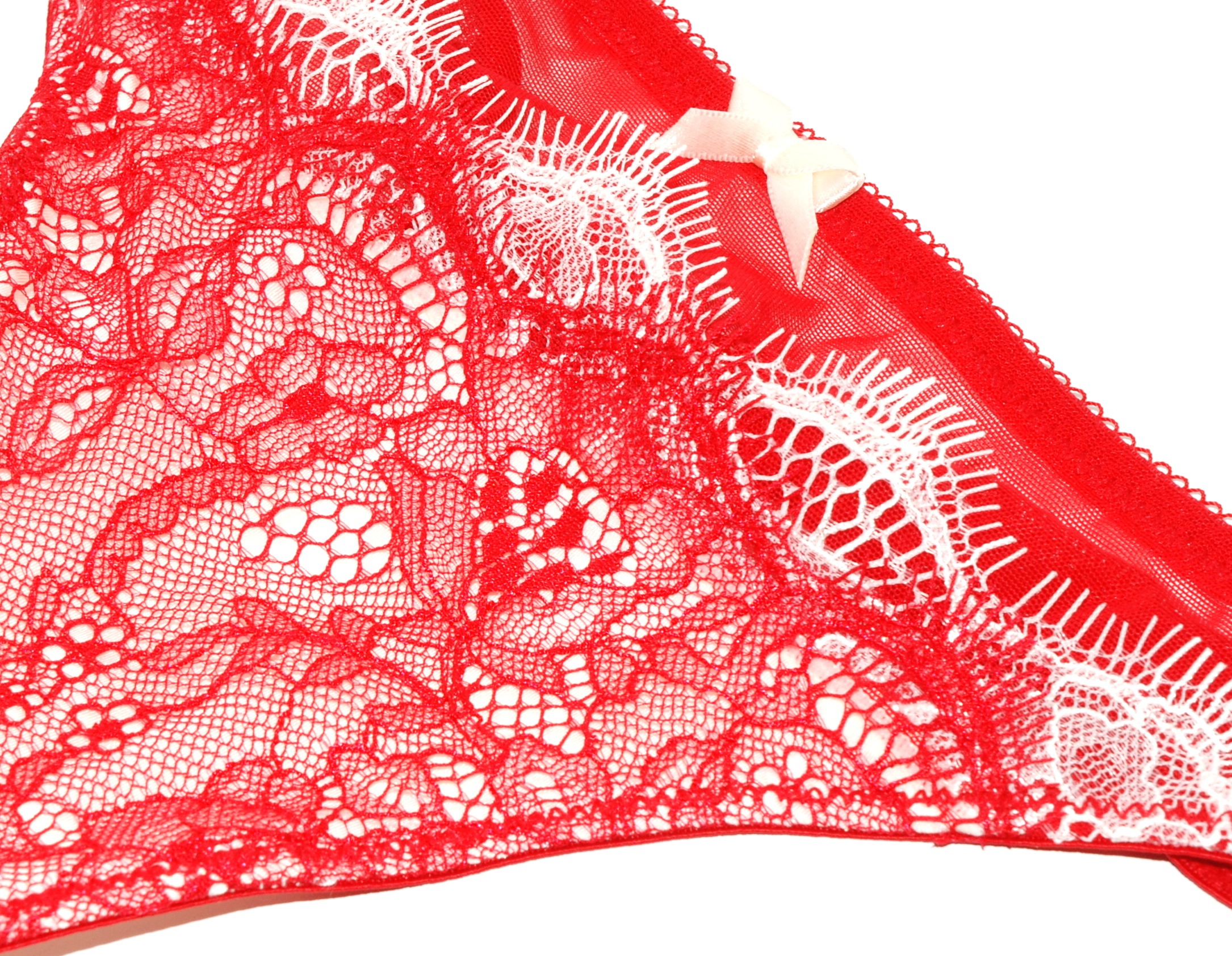 Showcased above is the B.Sultry Tango Red with Vanilla ice Balconette Bra and matching thong from B.Temt'd. Red and vanilla look wonderful worn together.
Due to the vanilla notes in this piece I would team this with the Un Bois Vanille by Serge Lutens.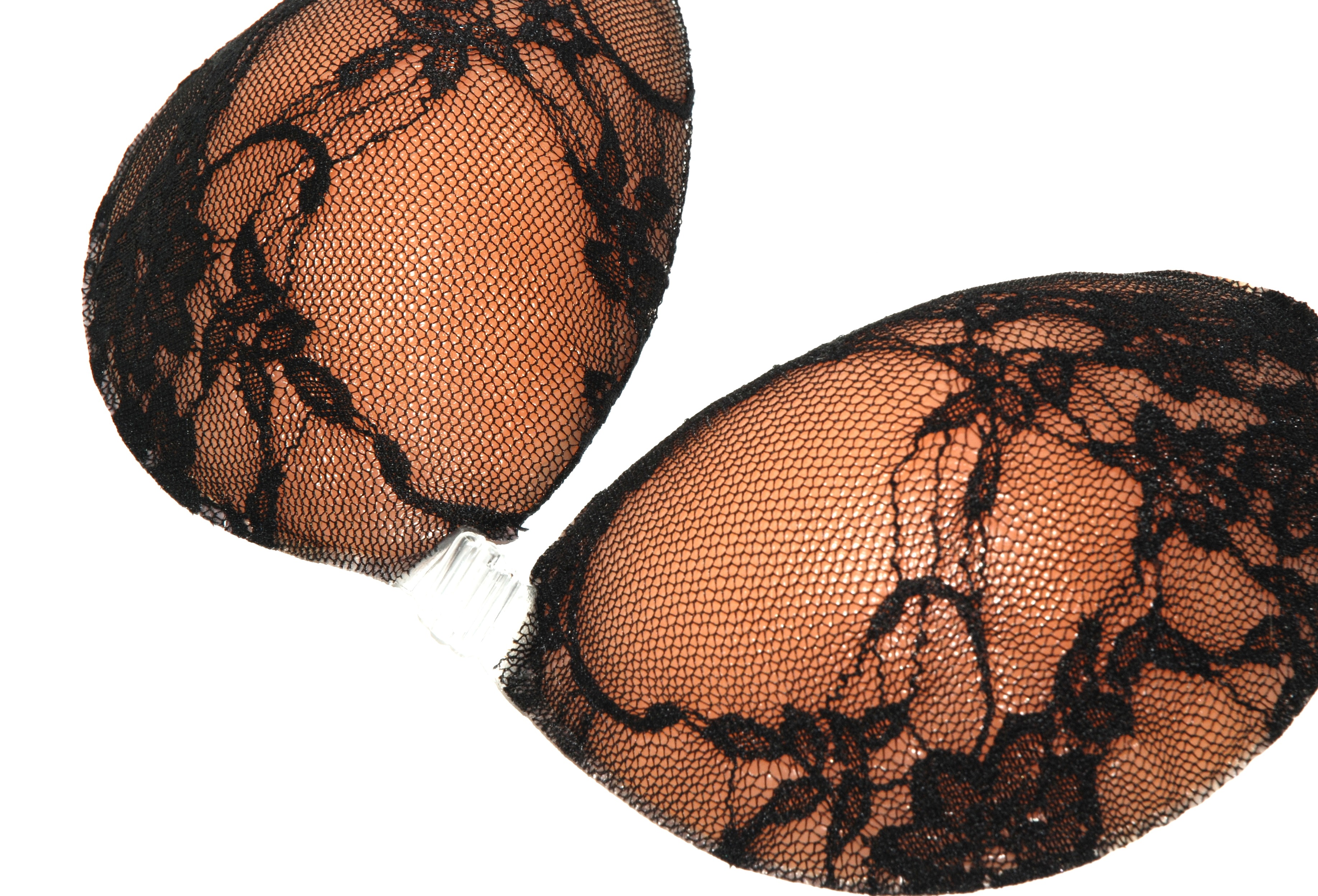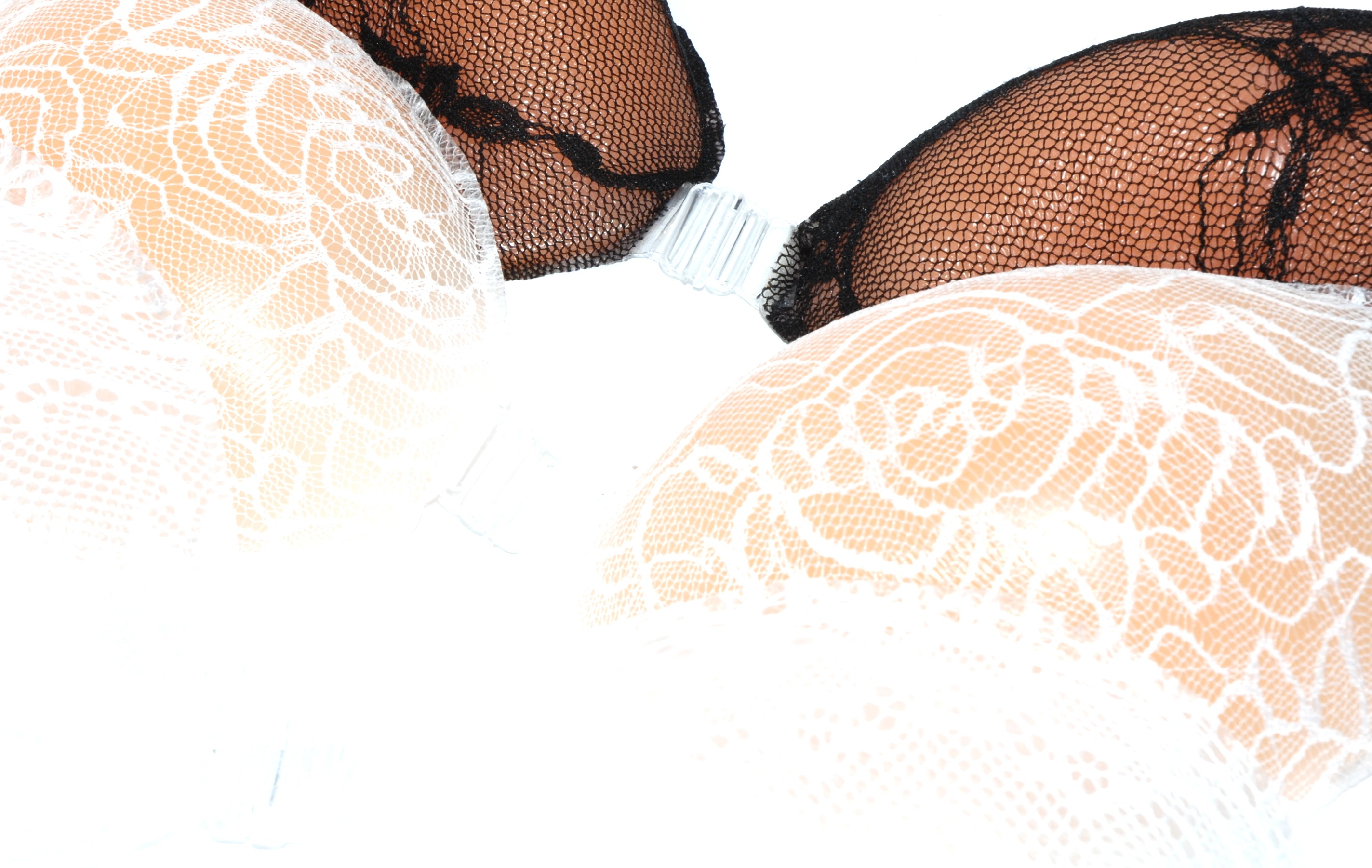 If you're looking for some backless options try InvisiBra. There are some beautiful selections from feminine lace to plain lingerie. The bras showcased above are the Ella Push up Bra, Aria Blackless Bra & the Camilla backless bra, a beautiful collection of laced lingerie from black, neutral and white.
'Go backless with confidence' – InvisiBra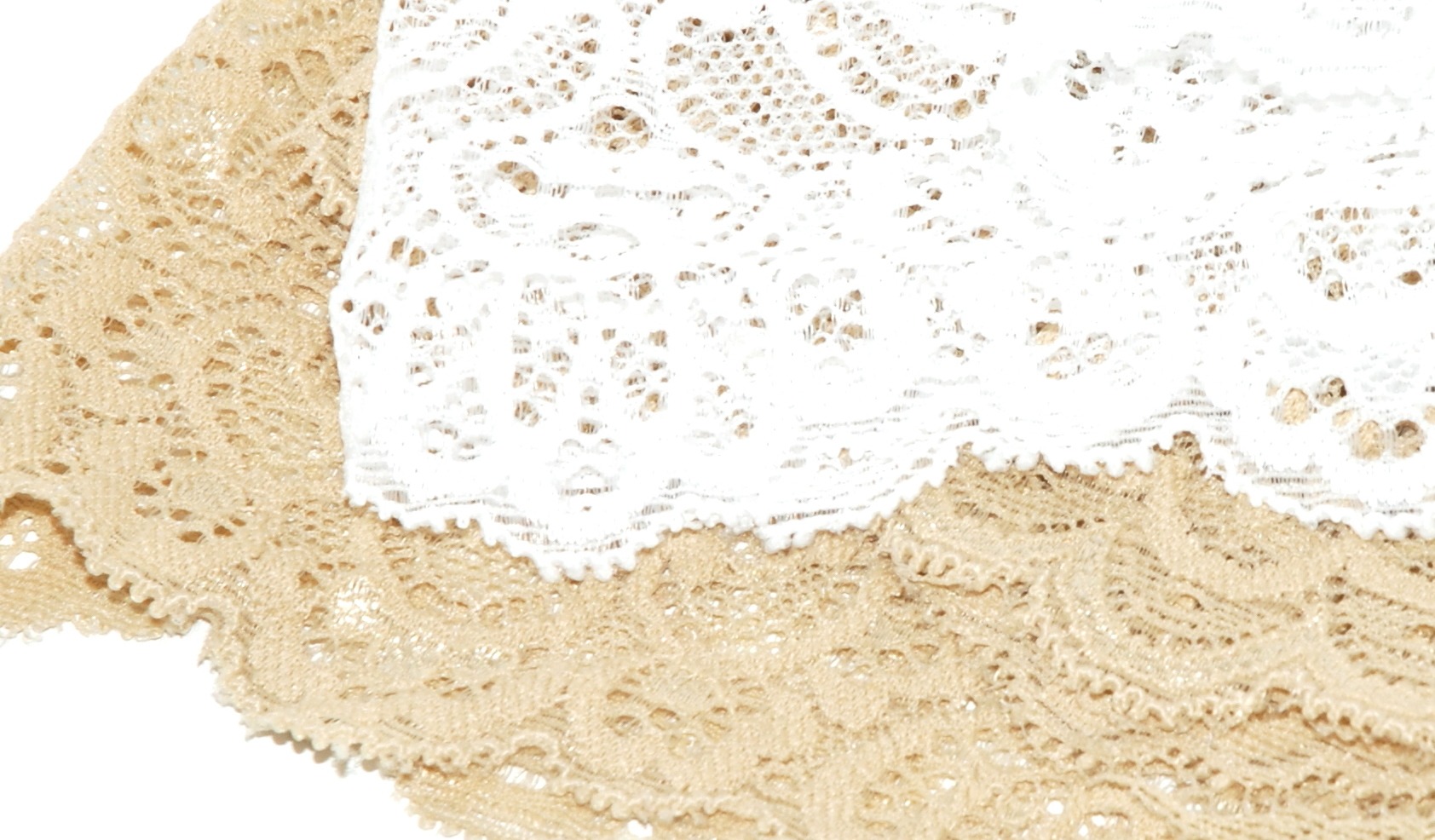 Captured above is the Calista Champagne French Brief and Beth Seamless Brief, beautiful laced neutrals. Try pairing the backless lingerie with a delicate scent such as ByTerry Fragrant Delice Perfume.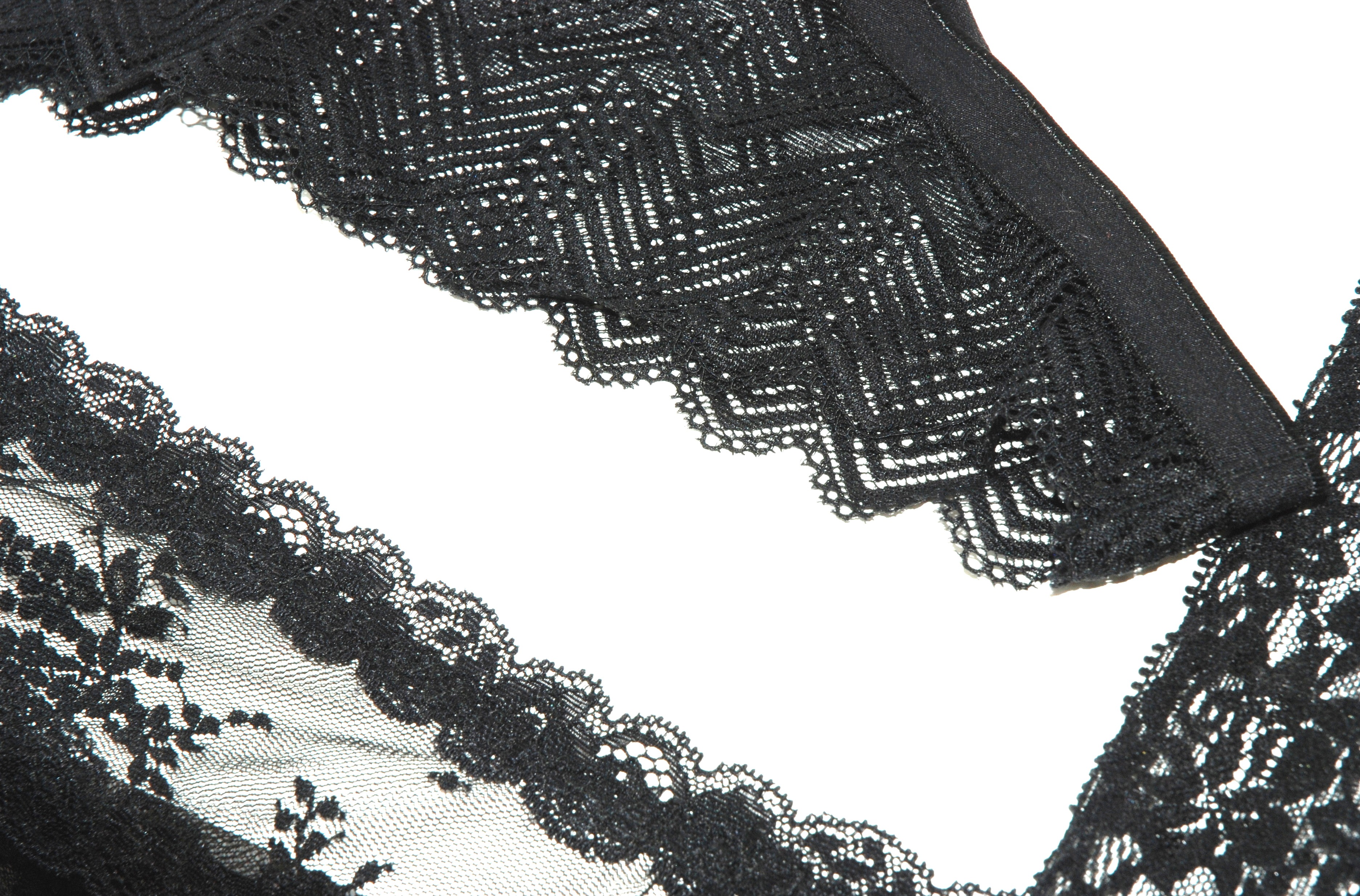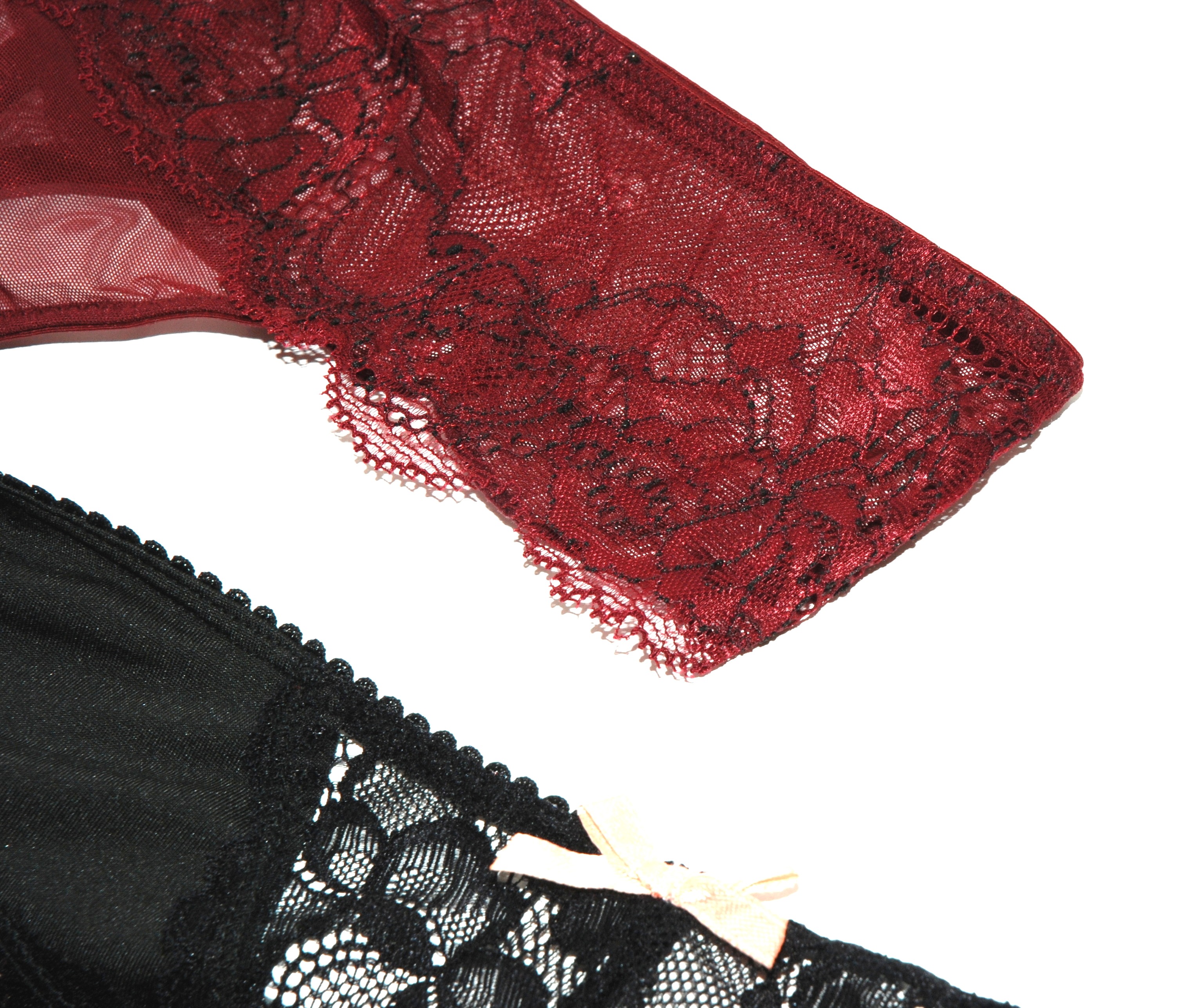 If you're looking to mix and match lingerie, Hunkemoller is a great choice as you can mix and match underwear and choose a variety of designs and colours. There are some beautiful picks and especially love the detailed lace pieces.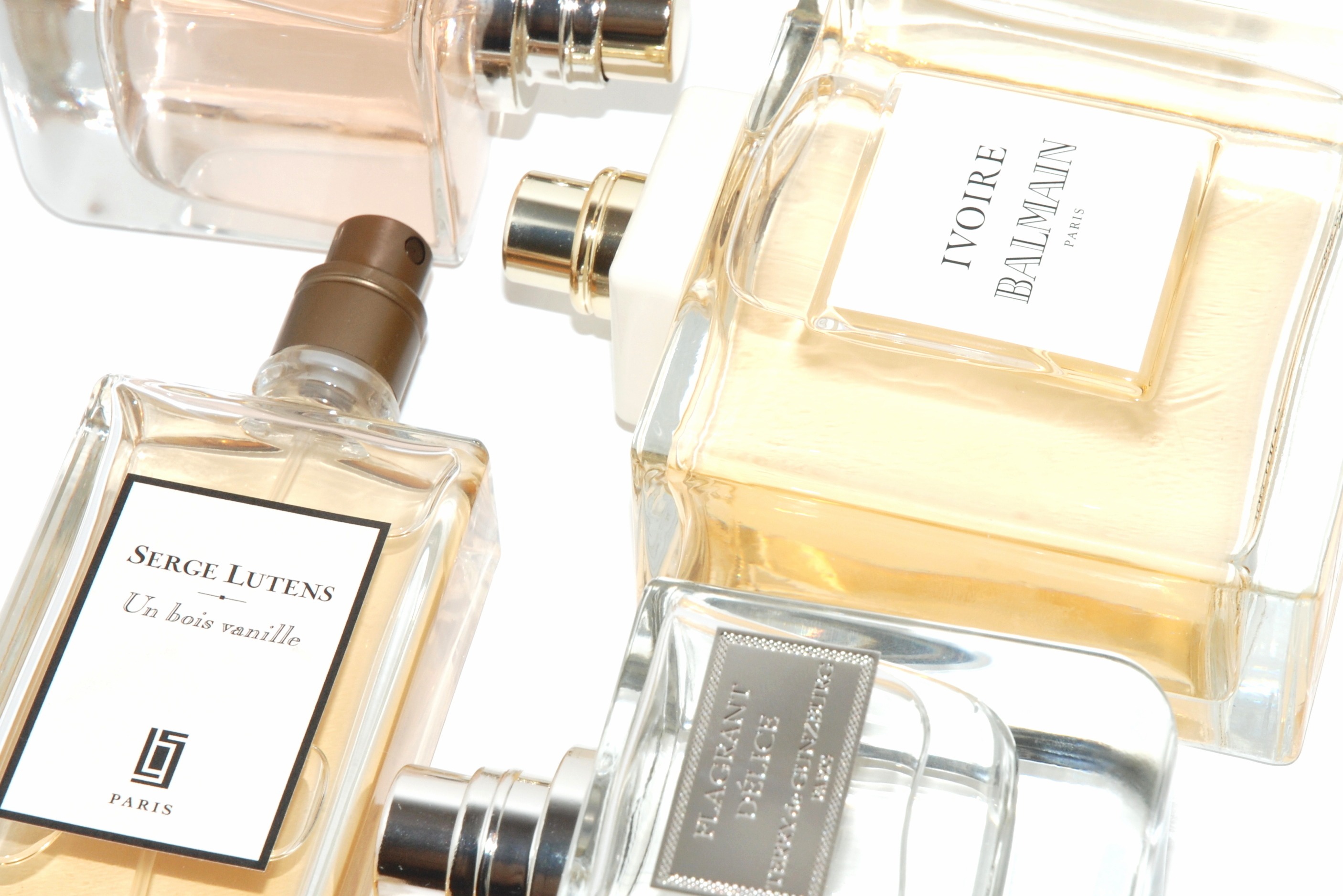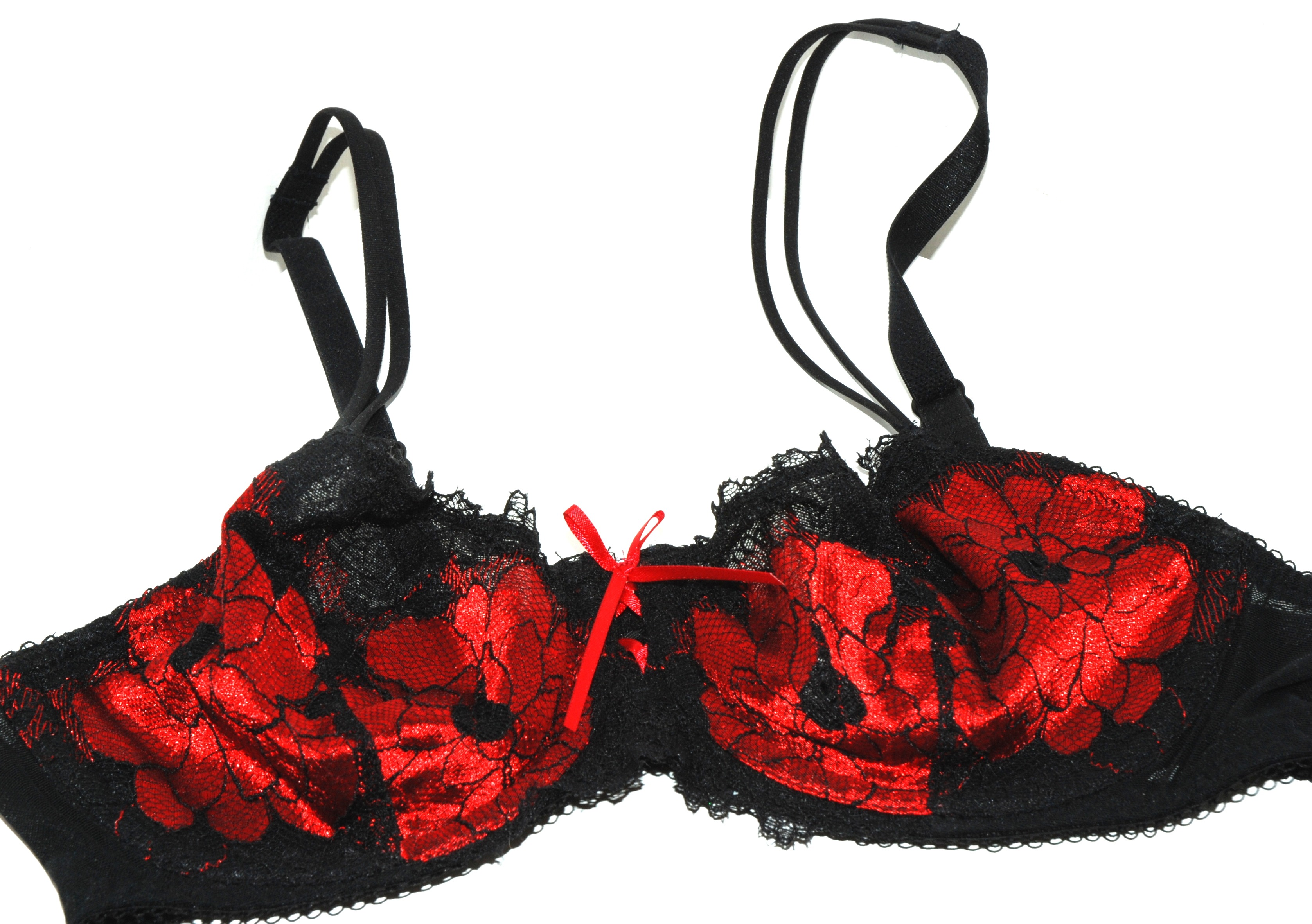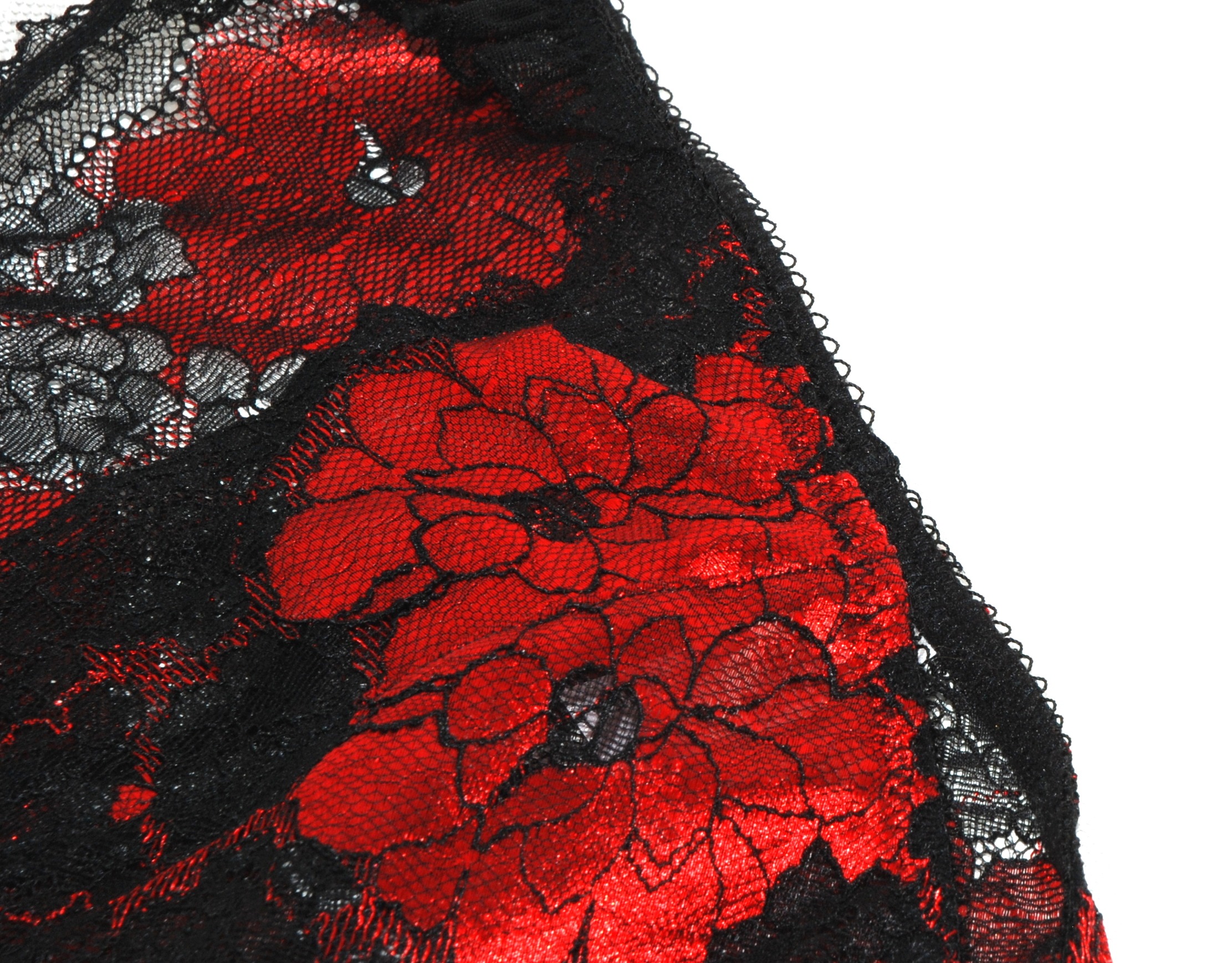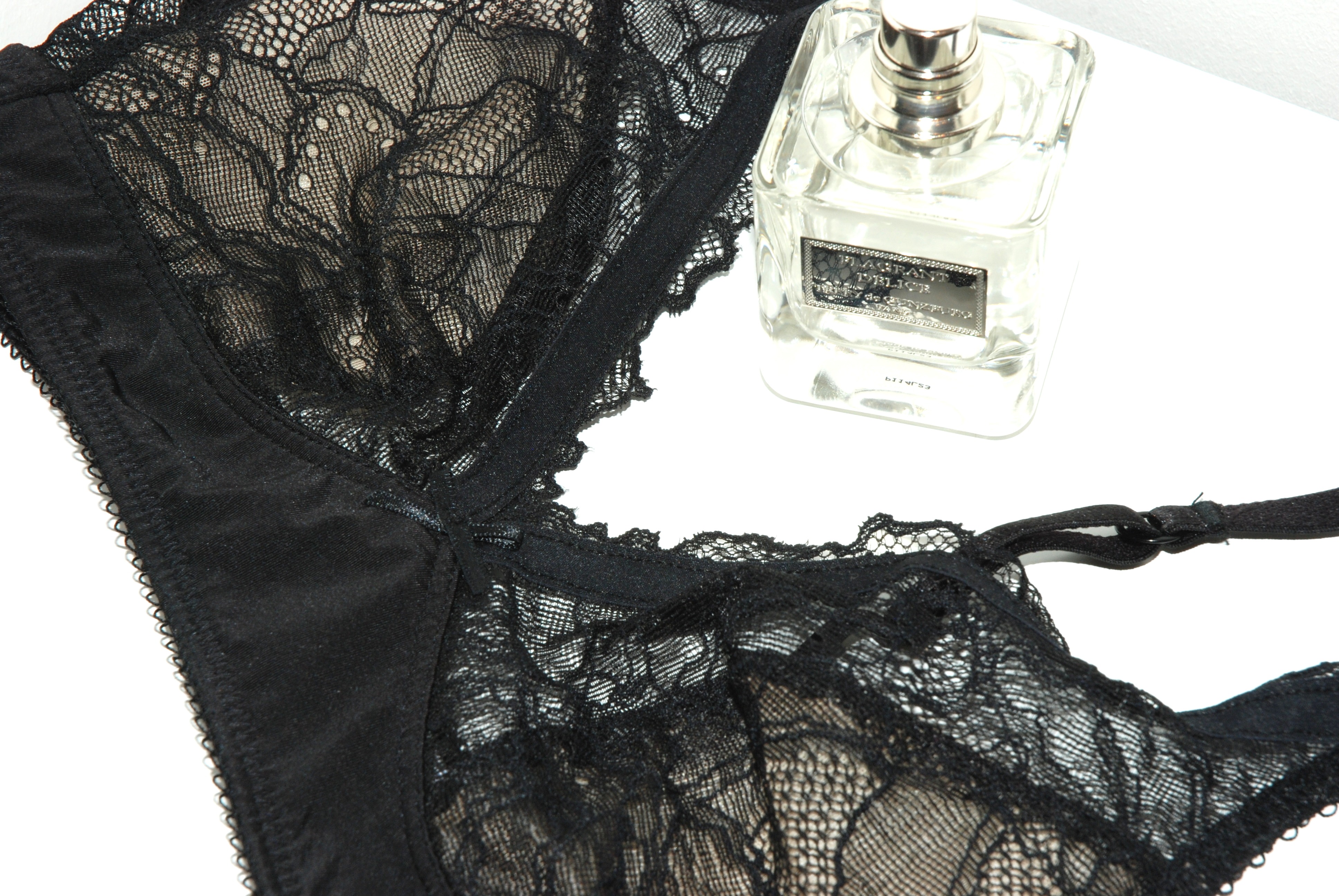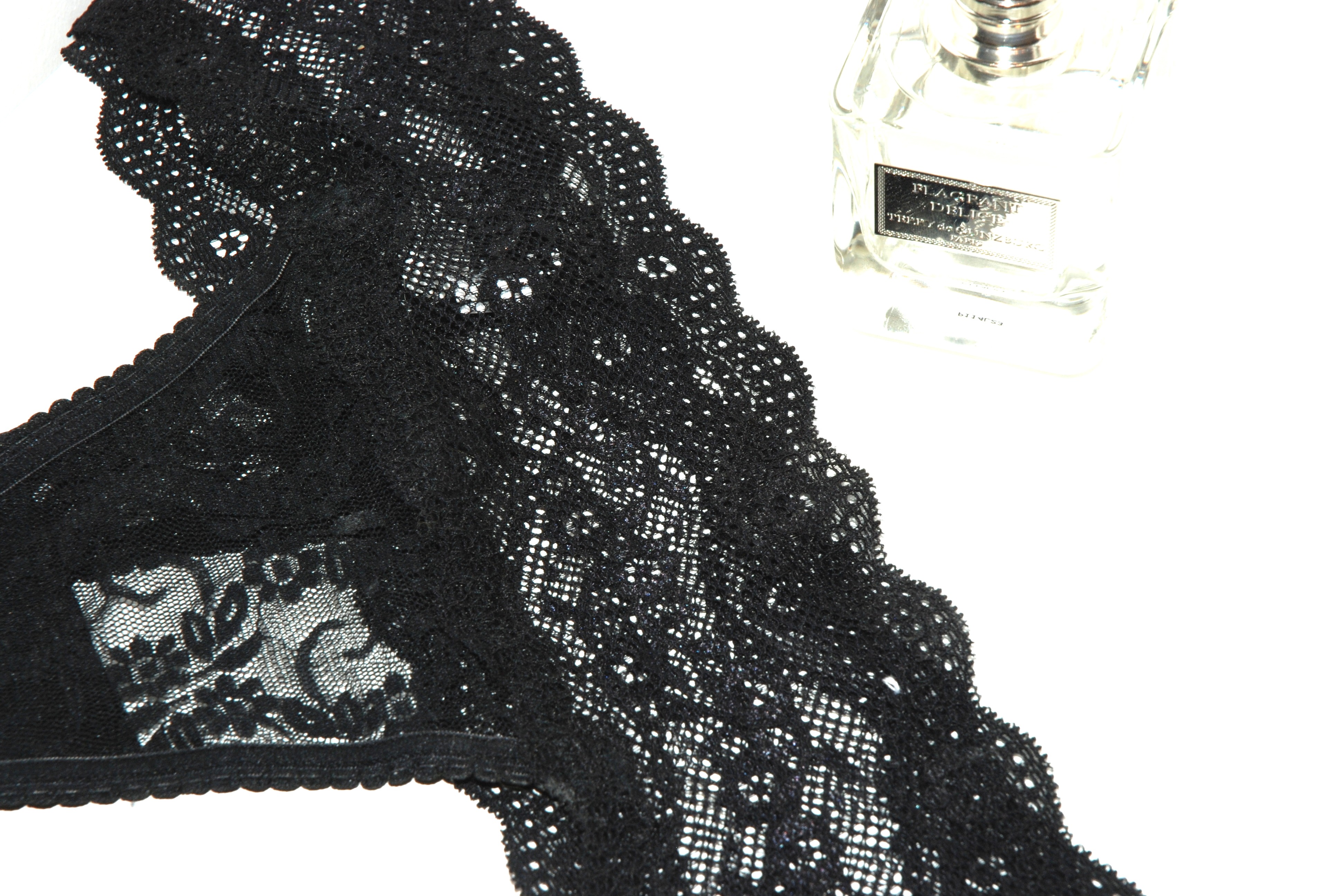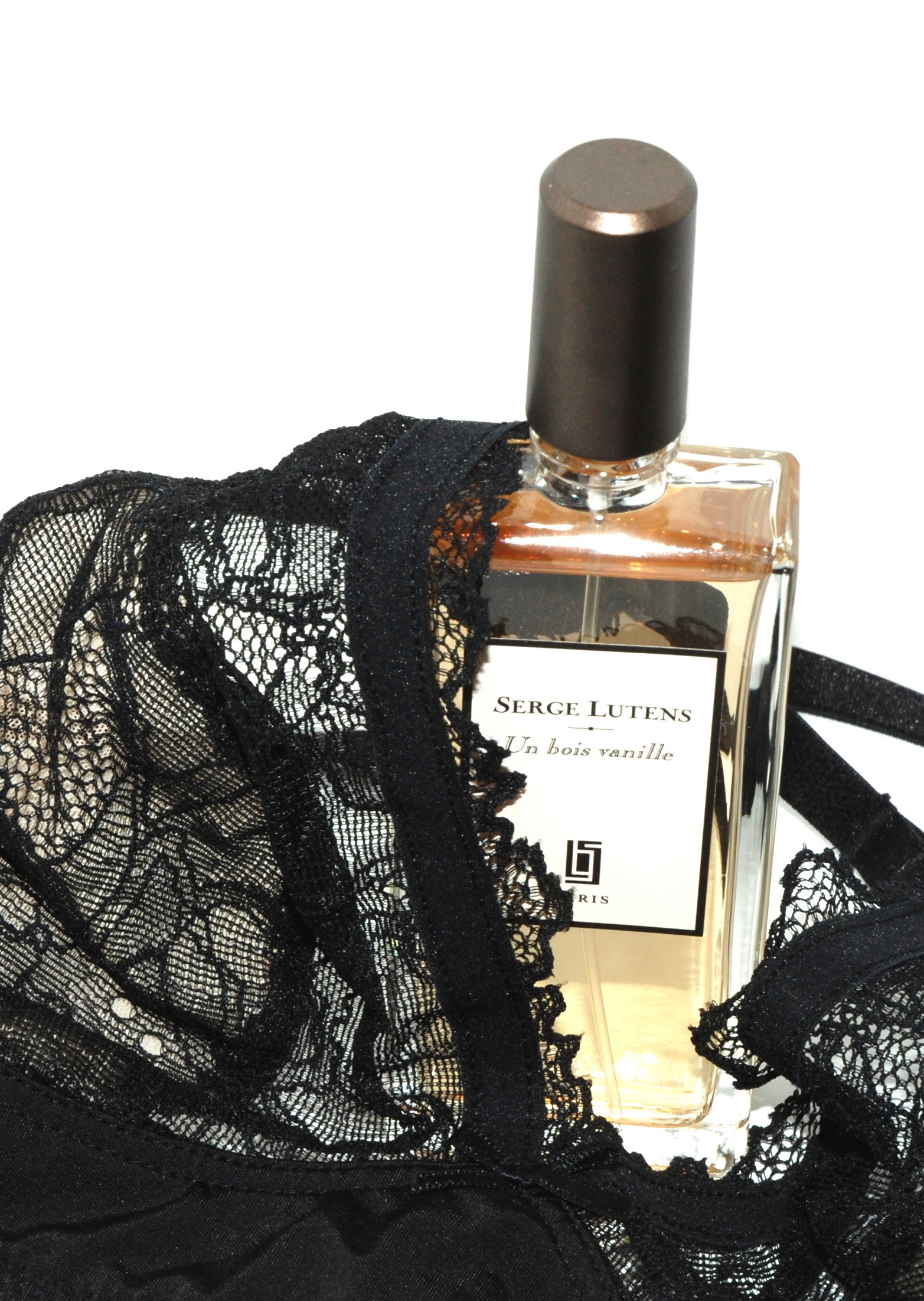 When it comes lingerie as beautiful as it is alone, it's even nicer combined with a beautiful scent to make you feel even more spectacular!
What do you think of the lingerie and photographed above? Which pieces catch your eye? I would love to hear your thoughts!
Laura xo