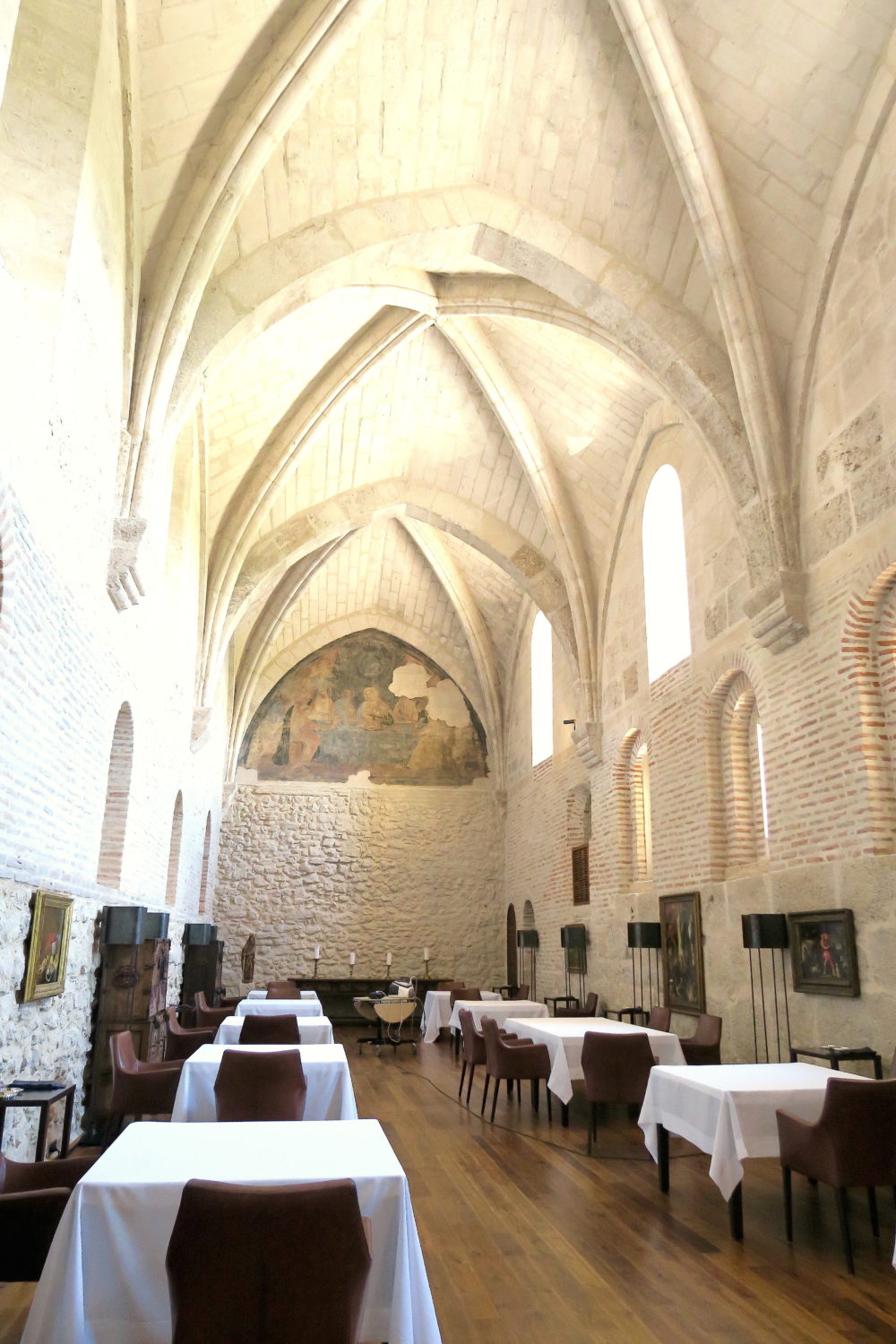 Abadia Retuerta LeDomaine, Valladolid
Between the vineyards, the golden sandy colours of the timeworn embrace of the magnificent cloister, it is impossible at Abadia Retuerta to make a choice of beauty -Abadia Retuerta
Abadia Retuerta Le Domaine is a five star hotel in a restored 12th-century abbey five situated in Sardón de Duero nearby to picturesque city of Valladolid. The historic estate is surrounded by 500 acres of vineyards and breathtaking beauty!
The hotel has 1,000 years of History and Baroque-Romanesque in terms of style and kept the historical appeal of the abbey when it was renovated.
To alter this ancient edifice was to engage in a 1.000 year-old architectural dialogue. The judicious restraint of my intervention is my homage to those who spoke before me. – Marco Serra, Master Architect
Tranquility is felt upon arrival and throughout, this peaceful haven is the ultimate luxurious getaway. It's profound beauty will entice you from the moment you arrive.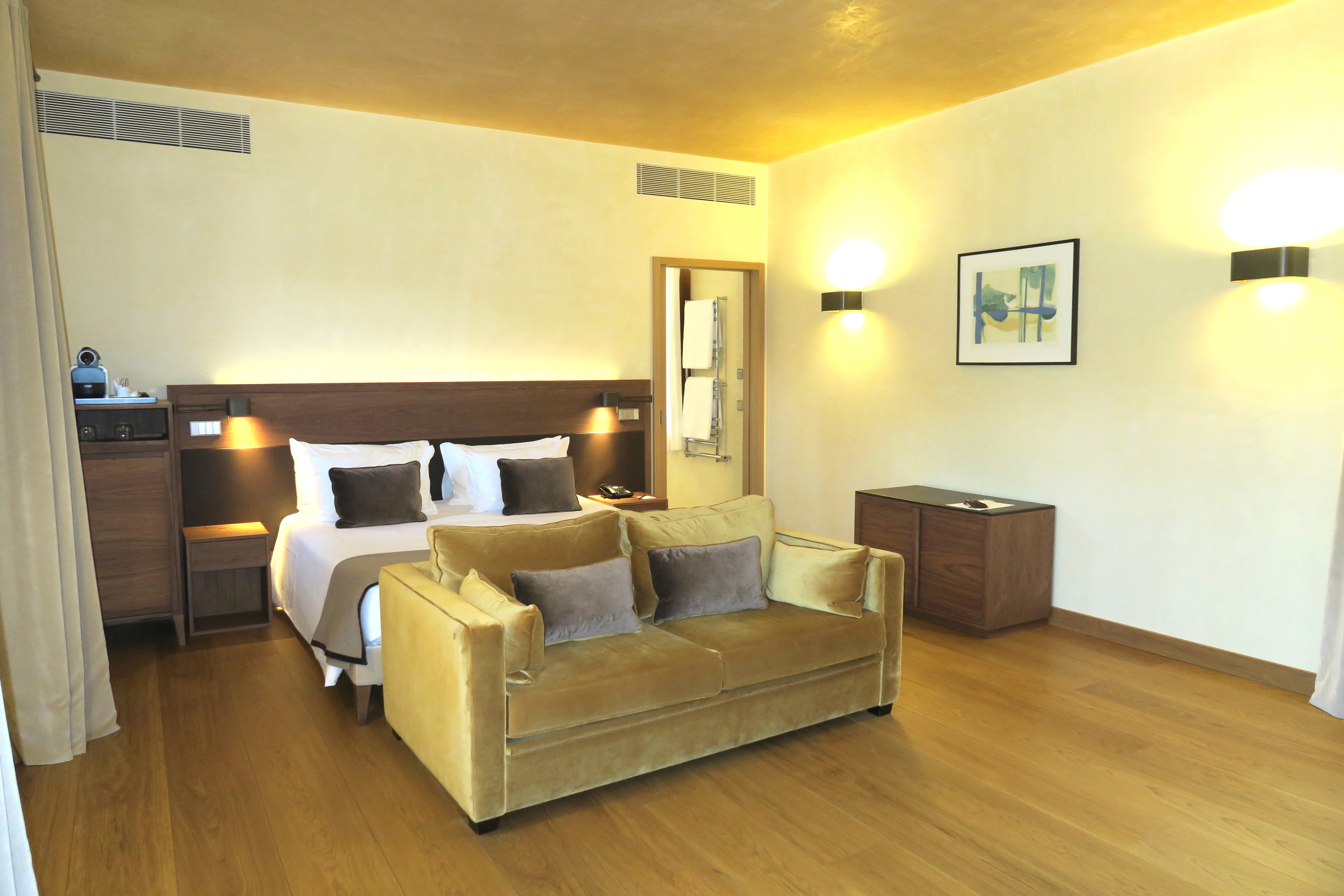 Bedroom & Living Space
Upon arrival we were greeted with a bottle of the vineyards finest award winning red wines, Abadía Retuerta Selección Especial along with a selection of pita bread, dips, and cherries. A kind welcome note from the General Manager was also included. It's the special touches which are so memorable.
The view from our bedroom was outstanding overlooking the vineyards on one side and a part of the abbey on the other, also home to four stalks!
Our suite was spacious with a luxurious yet homely feel, the marble bathroom had stunning views! Wonderful to enjoy a luxurious bubble bath using the Anne Semonin beauty products whilst enjoying the views of the vineyard with a glass of red, perfect!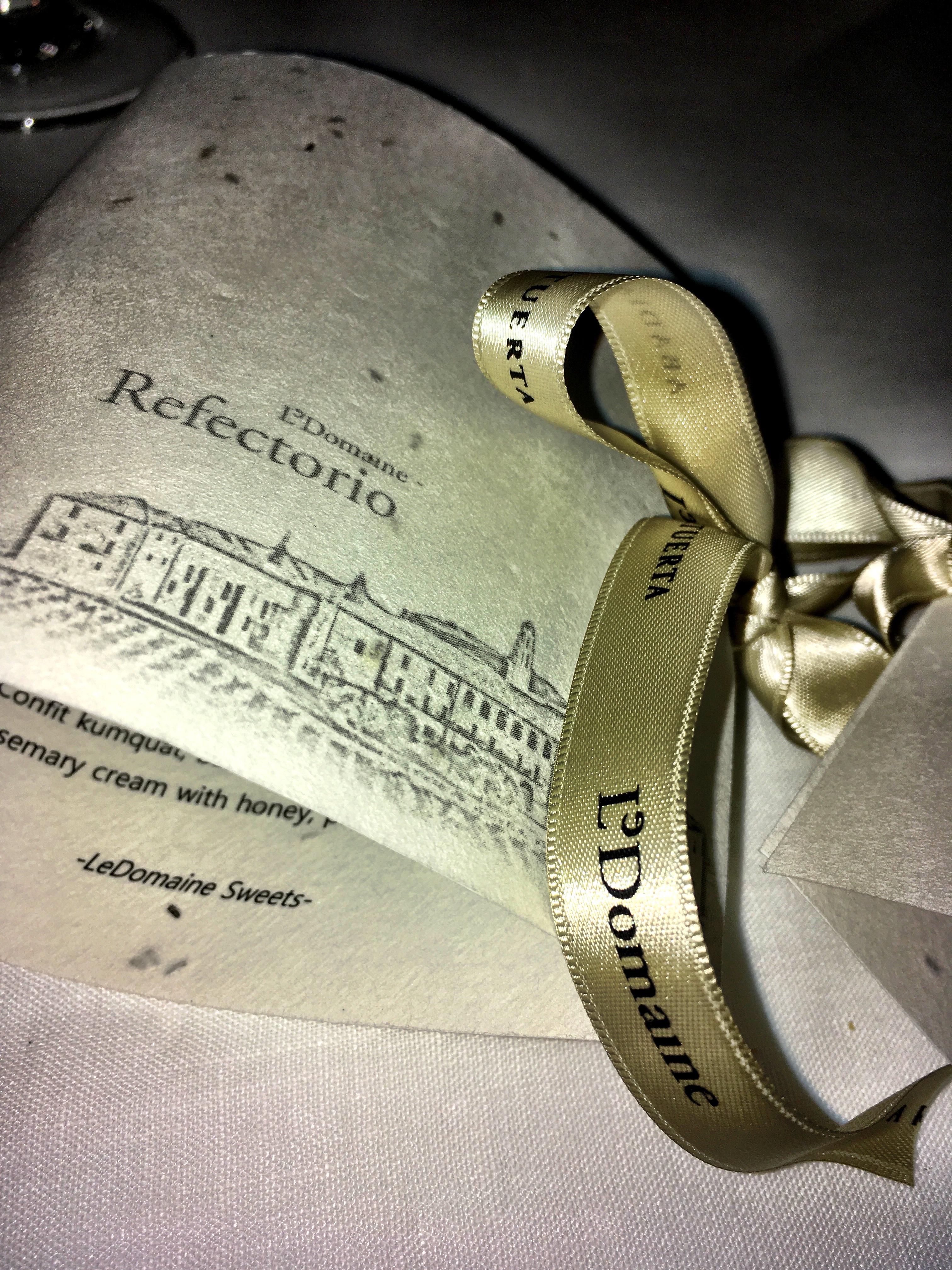 Michelin Star Dining at Refectorio
On our first night we had the pleasure of dining in the hotels beautiful Refectorio One Michelin Star Gourmet Restaurant which was quite the experience, enjoying fine cuisine in a converted abbey had a such a magical feel.
The head chef is Marc Segarra who has worked with some of Spain's star chefs, he uses traditional and local ingredients, inspired by creativity.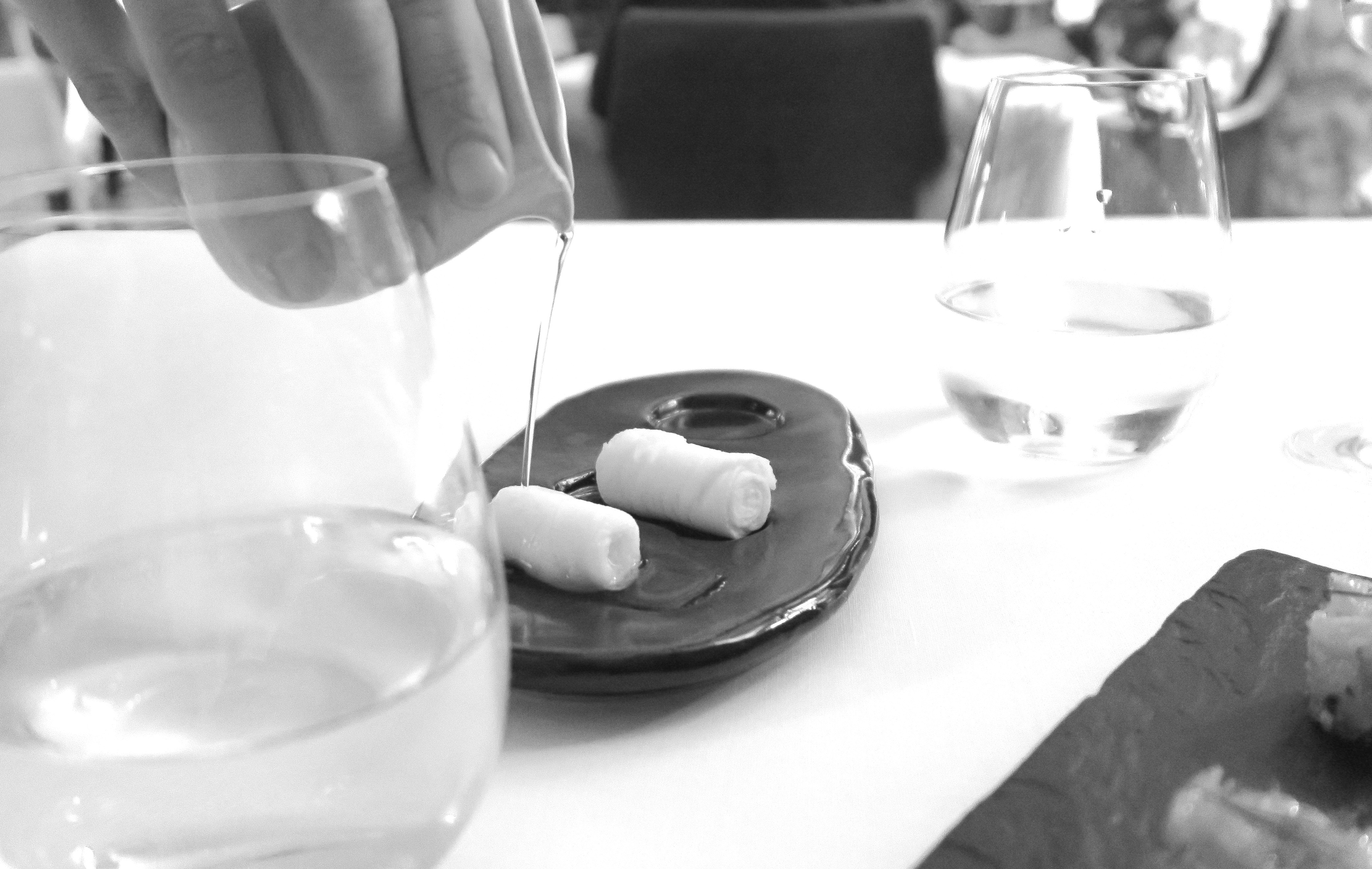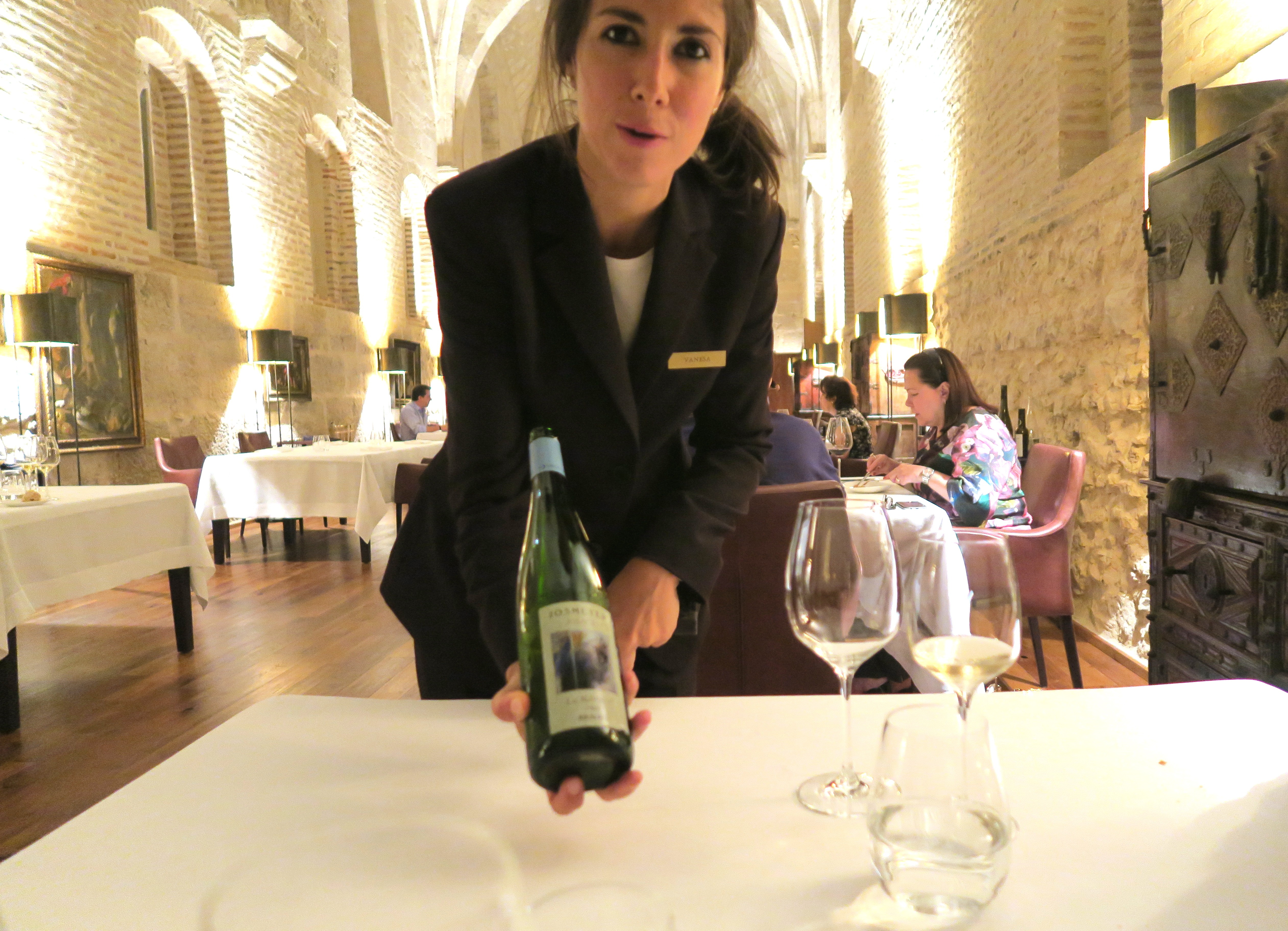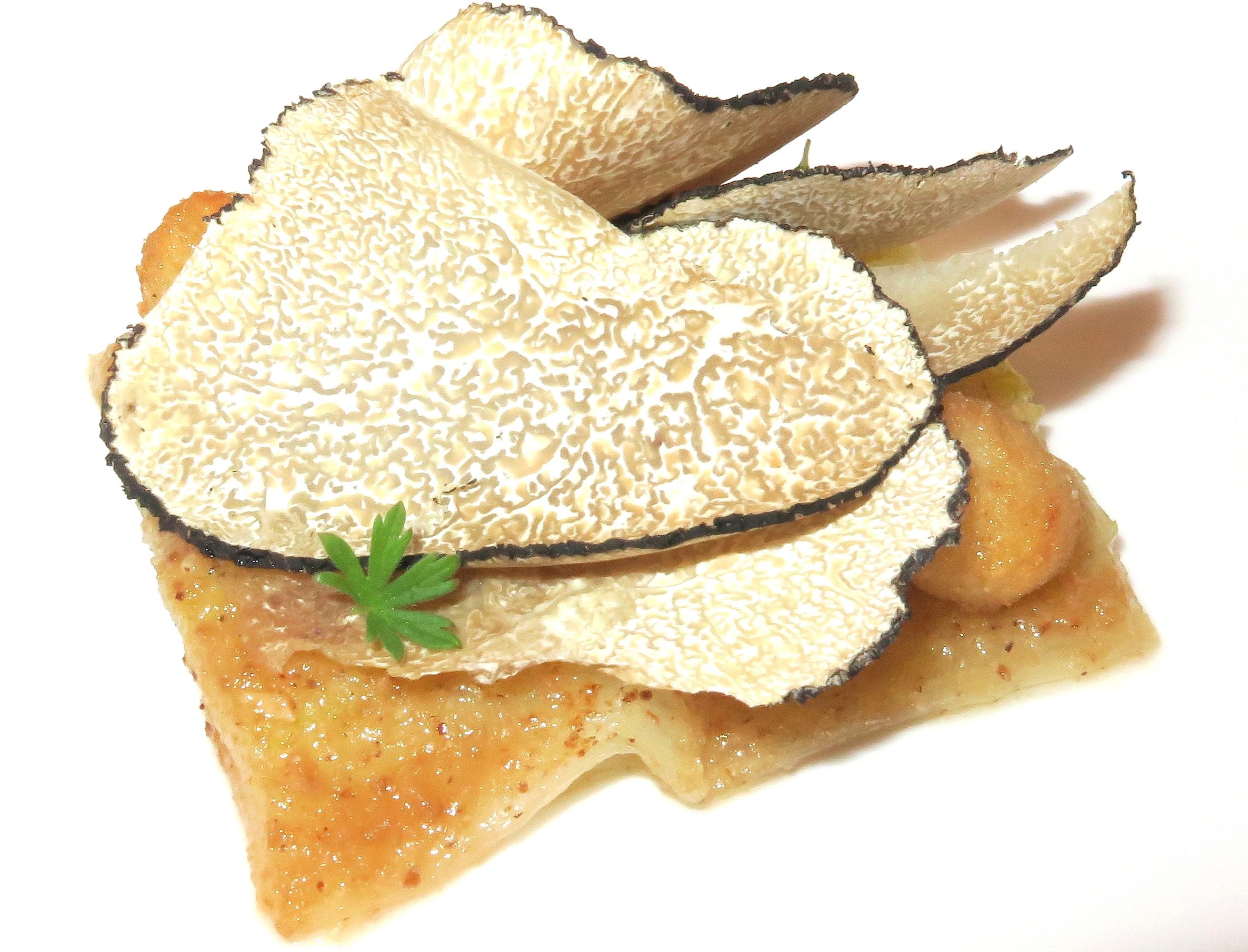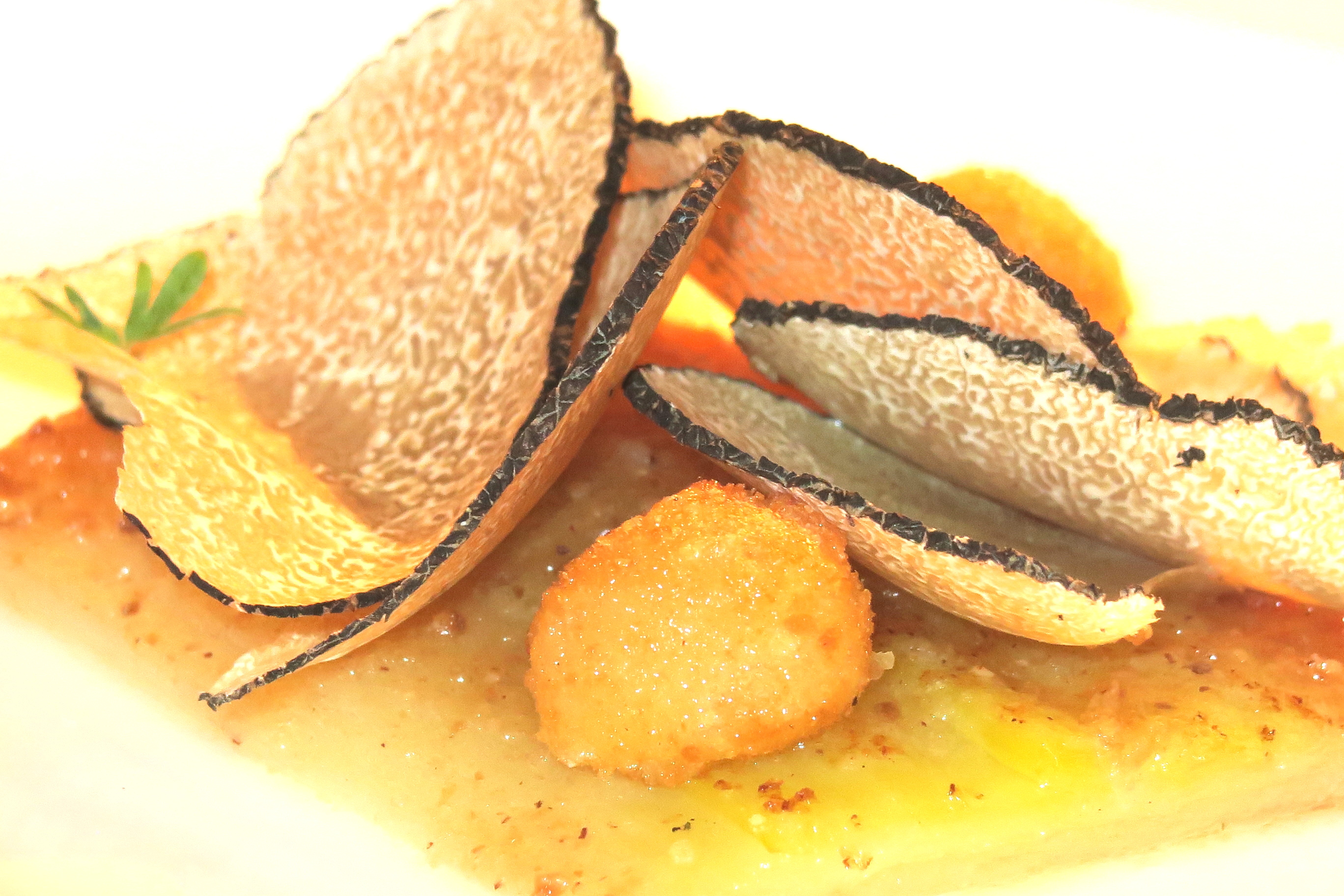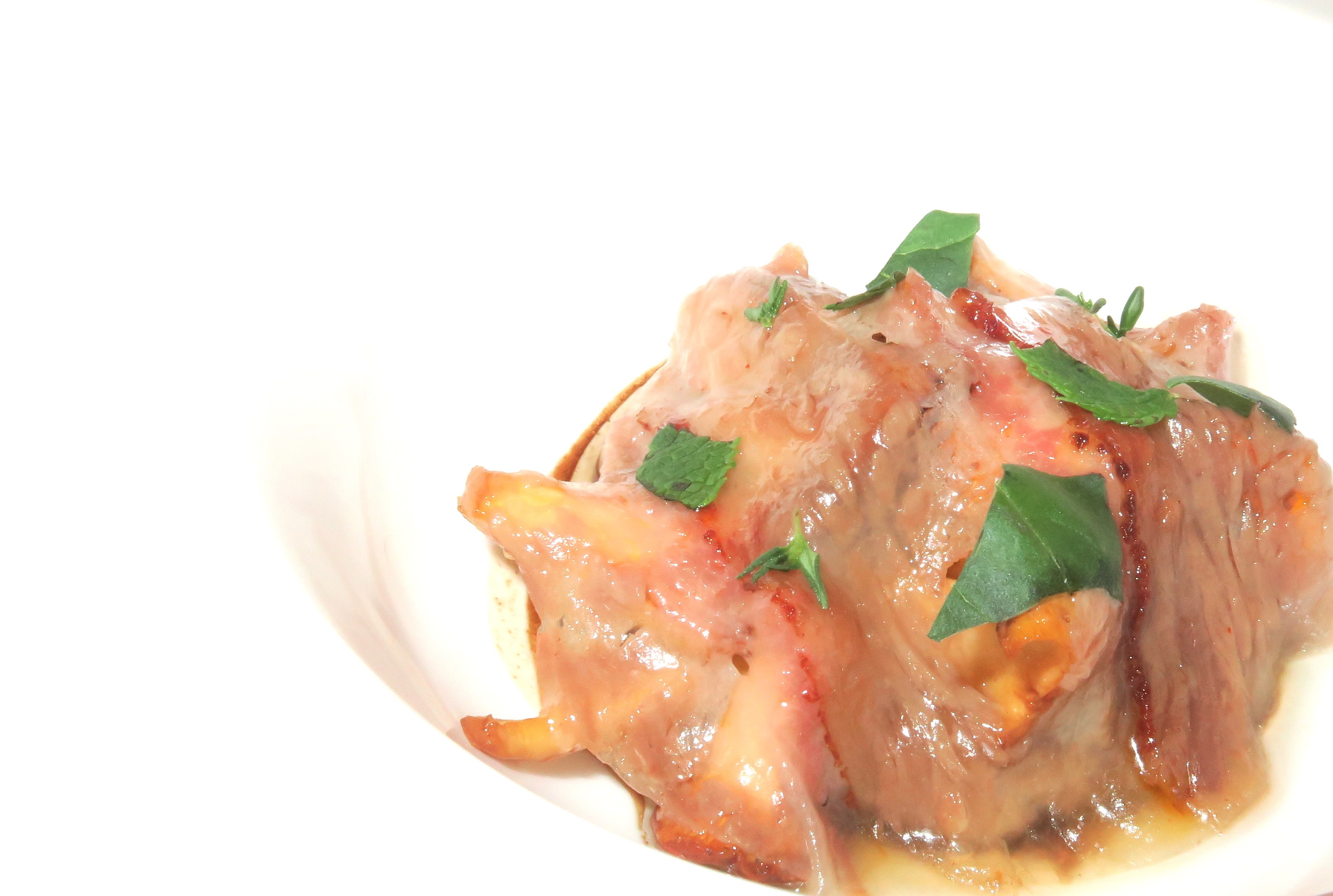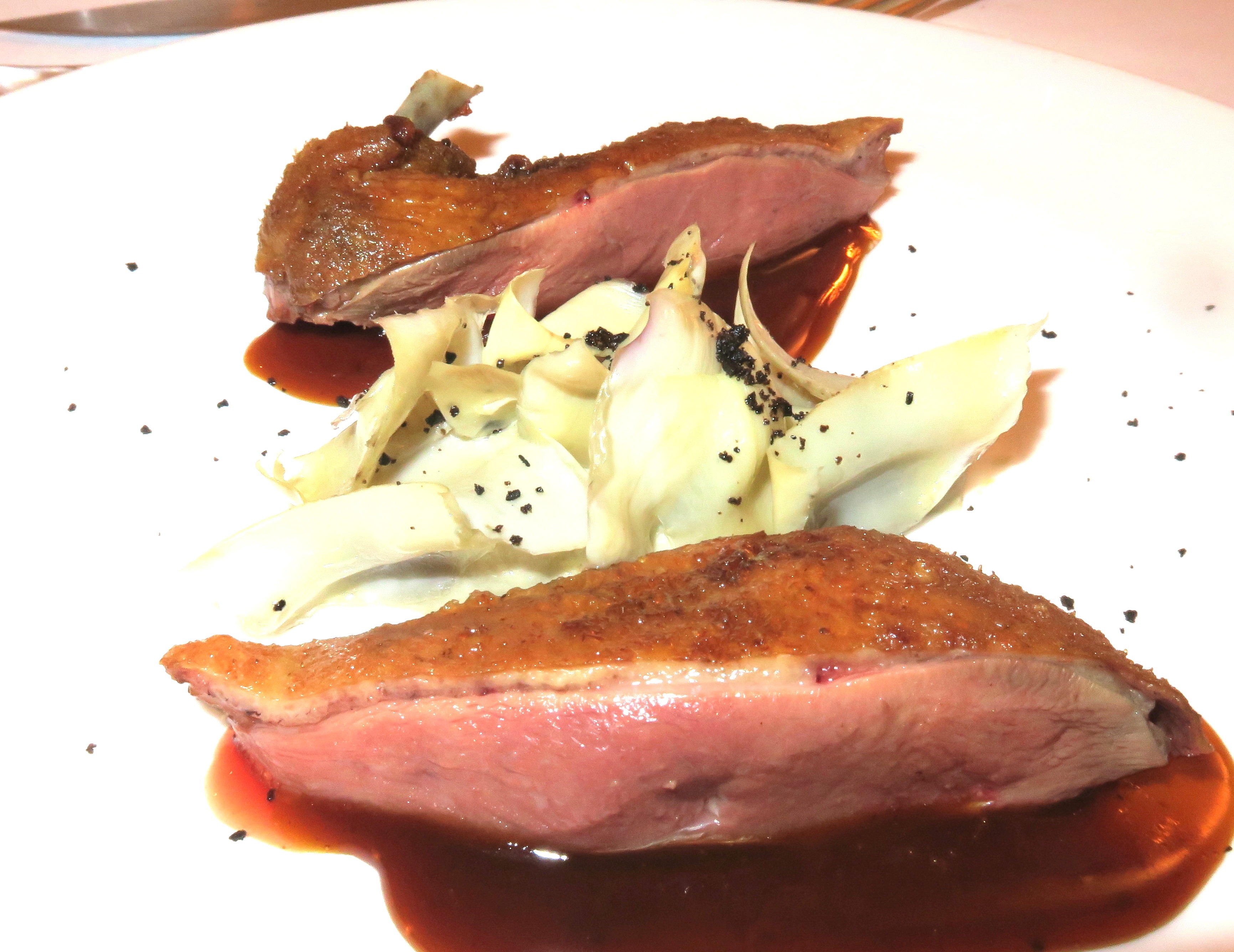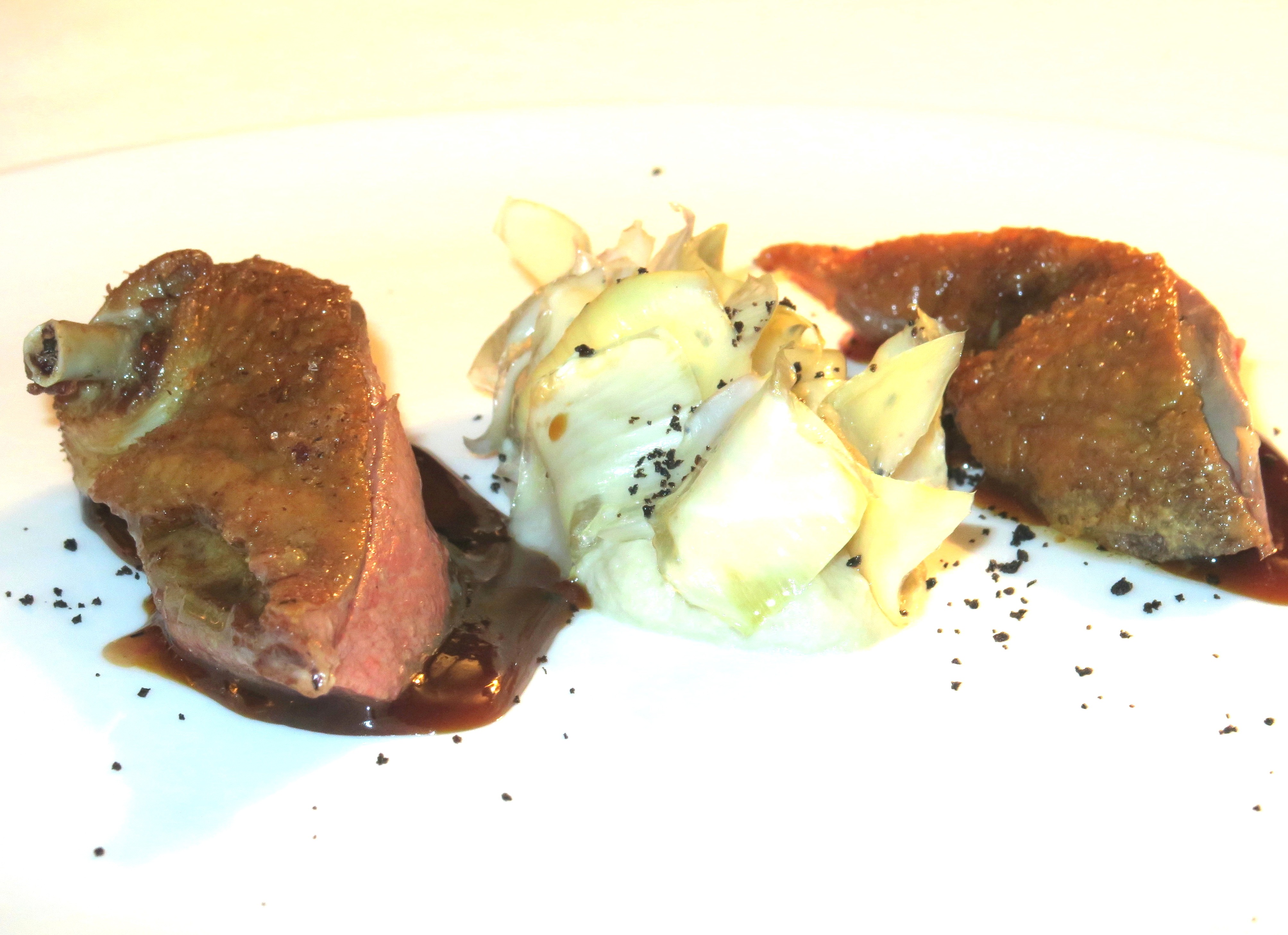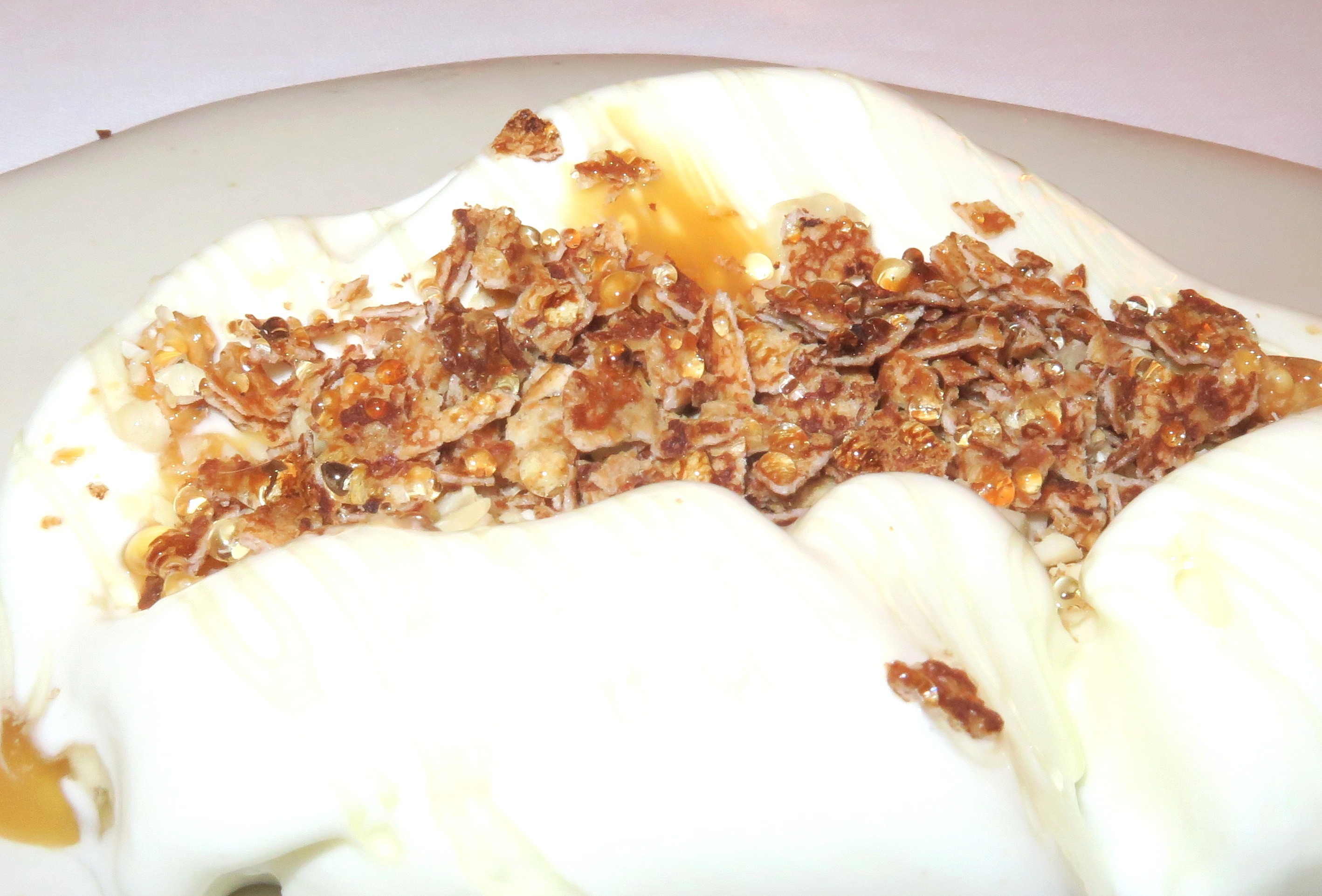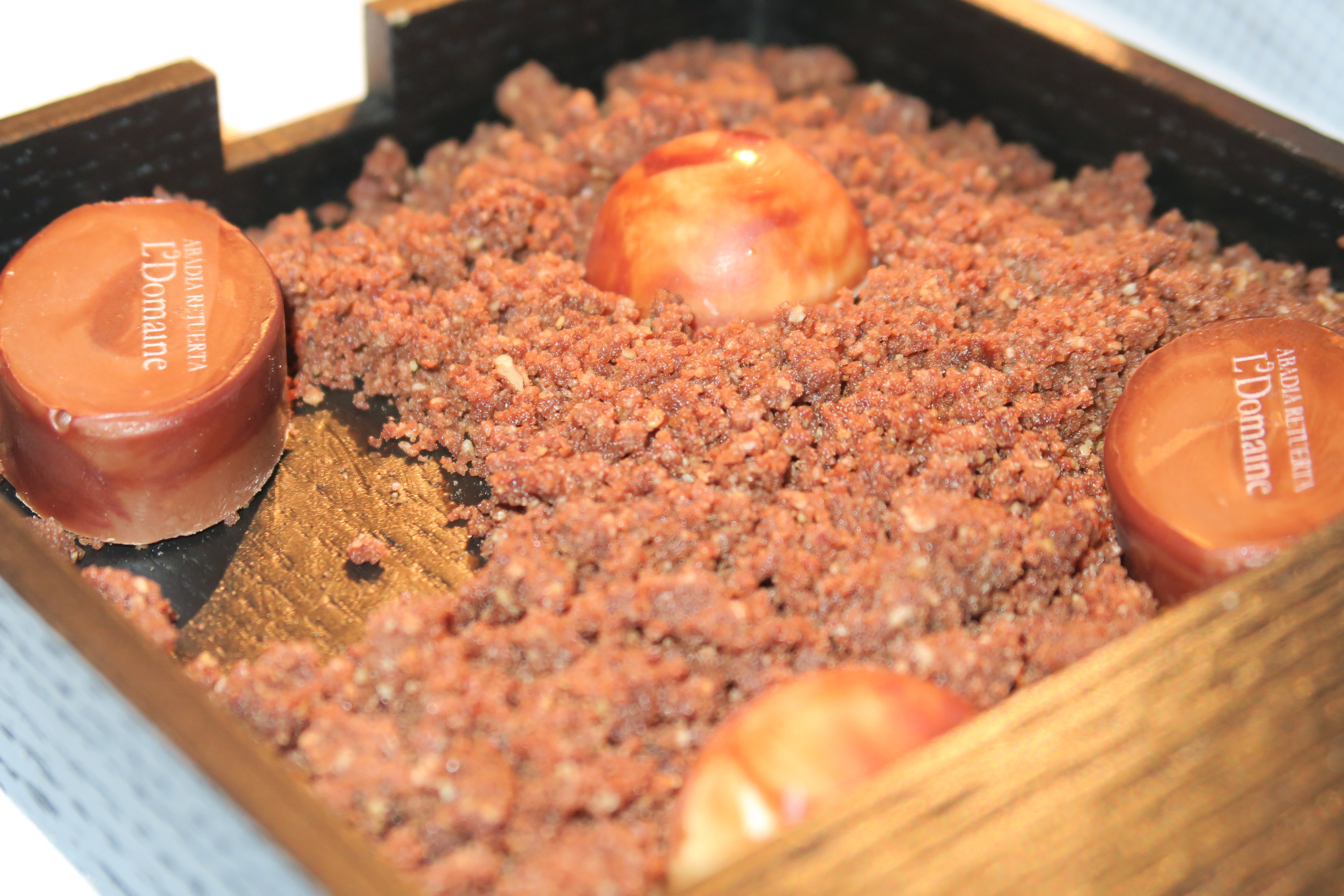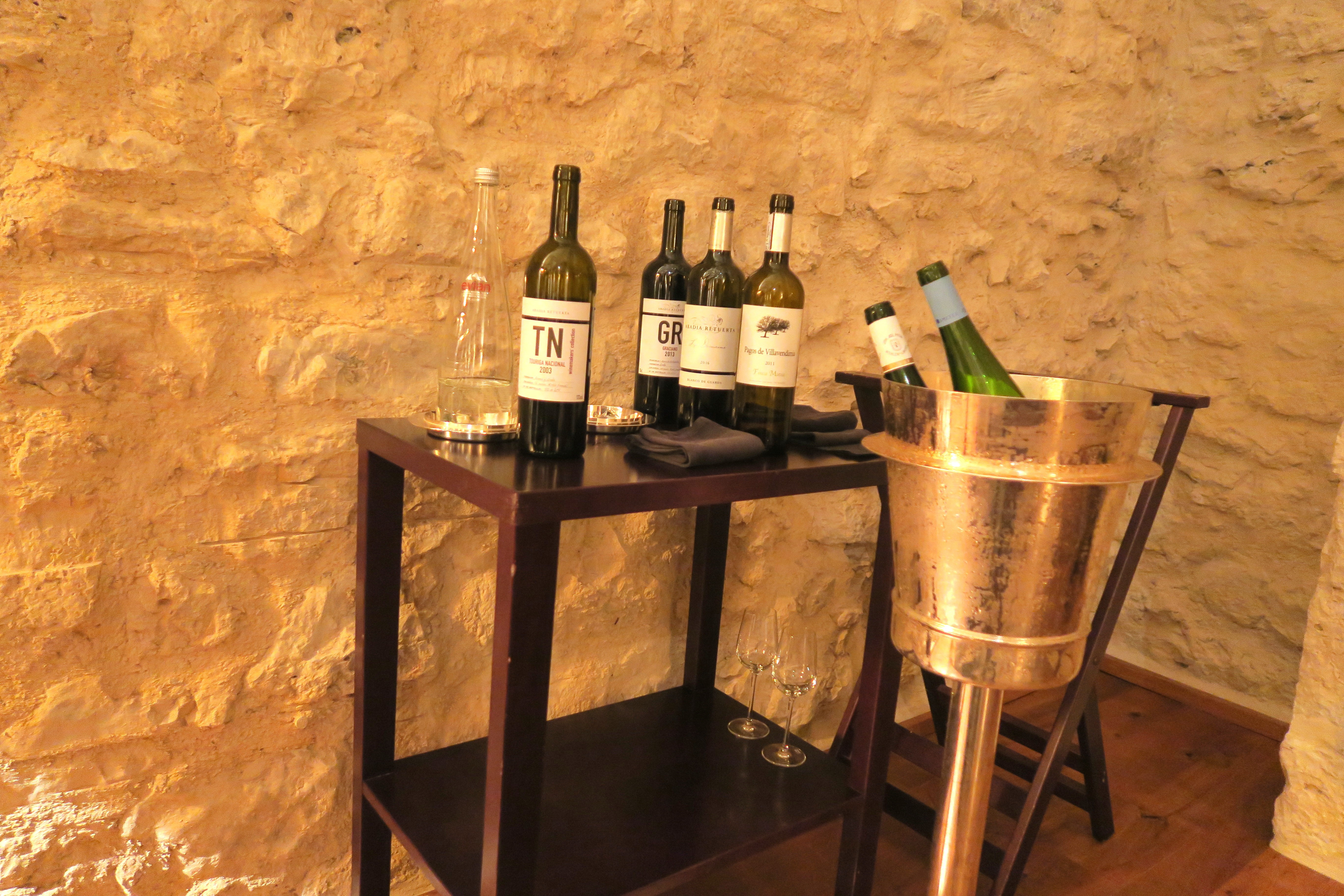 We enjoyed a personalised menu which was beautifully presented along with wine pairing to go with each dish,  impressive and very well thought out.
MENU
Bread and Olive Oil
Bread and Tomato
Pickled Quail Egg
Medina del Campo prawn tartare with cayenne pepper
Smoked soup, cauliflower, trout and salvia
Leek, hazelnut vinaigrette, roasted garlic croquette
Spring Mushrooms, howl and herbs
Cod, turnip and tripe sauce
Squab, confit artichokes and Kalamata with a parfait, beetroot and cumin sandwich
Confit Kumquat, basil and kerfir Ice-Cream
Frozen rosemary cream with honey, pine nuts and toffee
Le Domaine Sweets
WINES
AR Blanco Le Domaine 2016
Josmeyer, Le Kottabe 2009
Pago De Villavendimia, Finca Le Matea 2011
AR Touriga Nacional 2003
AR Pago Garduna 2014
Joh Jos Prum Spatlese 2004 which was a dessert wine
Our personalised Michelin starred and wine pairing experience was a culinary delight, each wine complimented each dish so nicely, flavours working in unison to create a unique flavoursome experience.
It was an honour to try their spectacular vintage wines especially one where only 100 bottles were made.
The desserts were absolutely delicious combined with the dessert wine, really very moorish! A wonderful experience.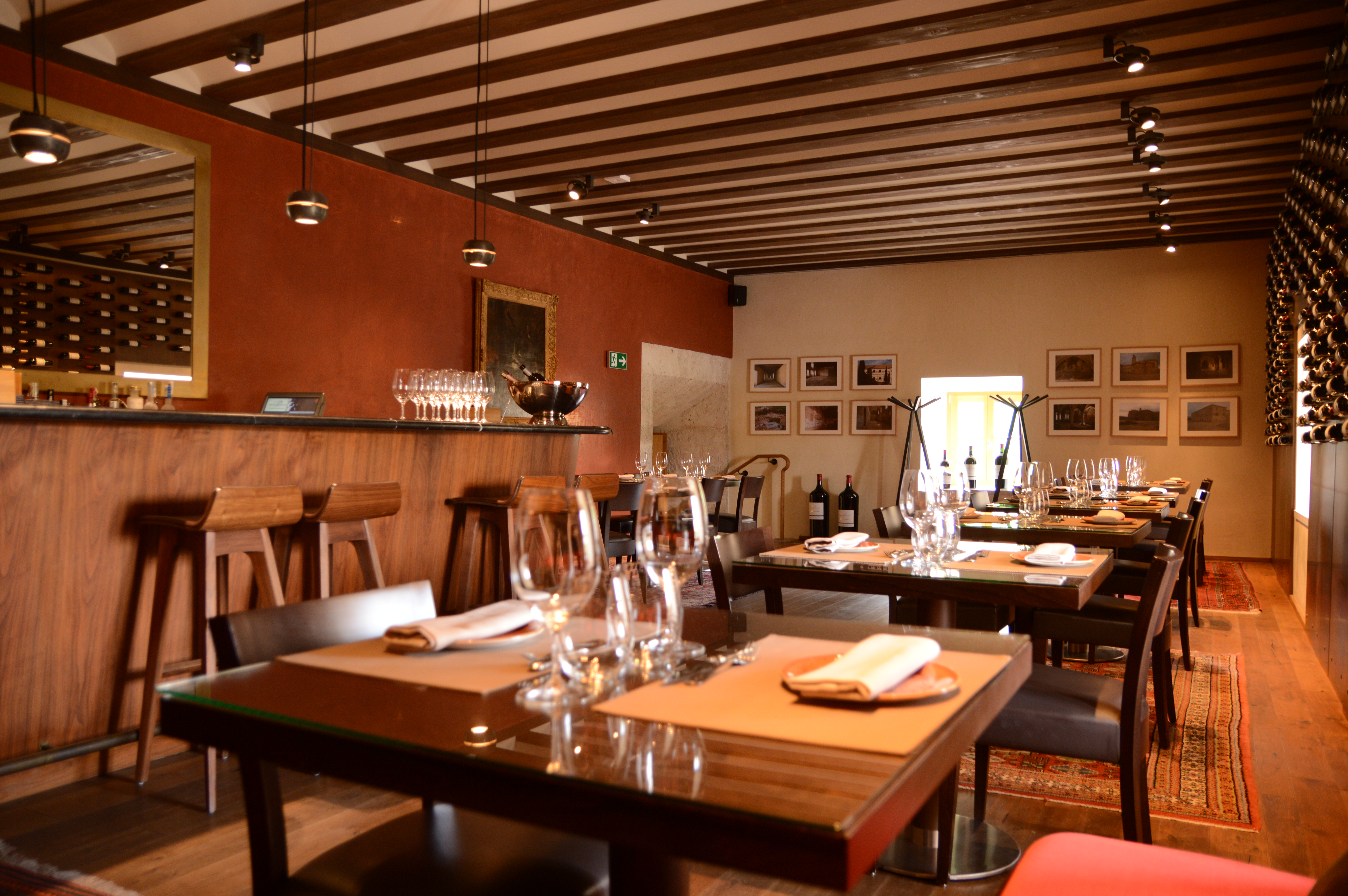 Dining at Vinoteca
This peaceful restaurant is situated over La Cueva which is Abadía Retuerta's private wine collection! Dining here is a rustic and authentic experience, and love that the restaurant is decorates with wine bottles from their vineyard on the wall.
An incredibly friendly and warm atmosphere with hearty and moorish food. One of my favourite dishes was the Market fish, hollandaise and sautéed vegetables and Duck magret, dried peach stew, raisins pine nuts and fennel salad.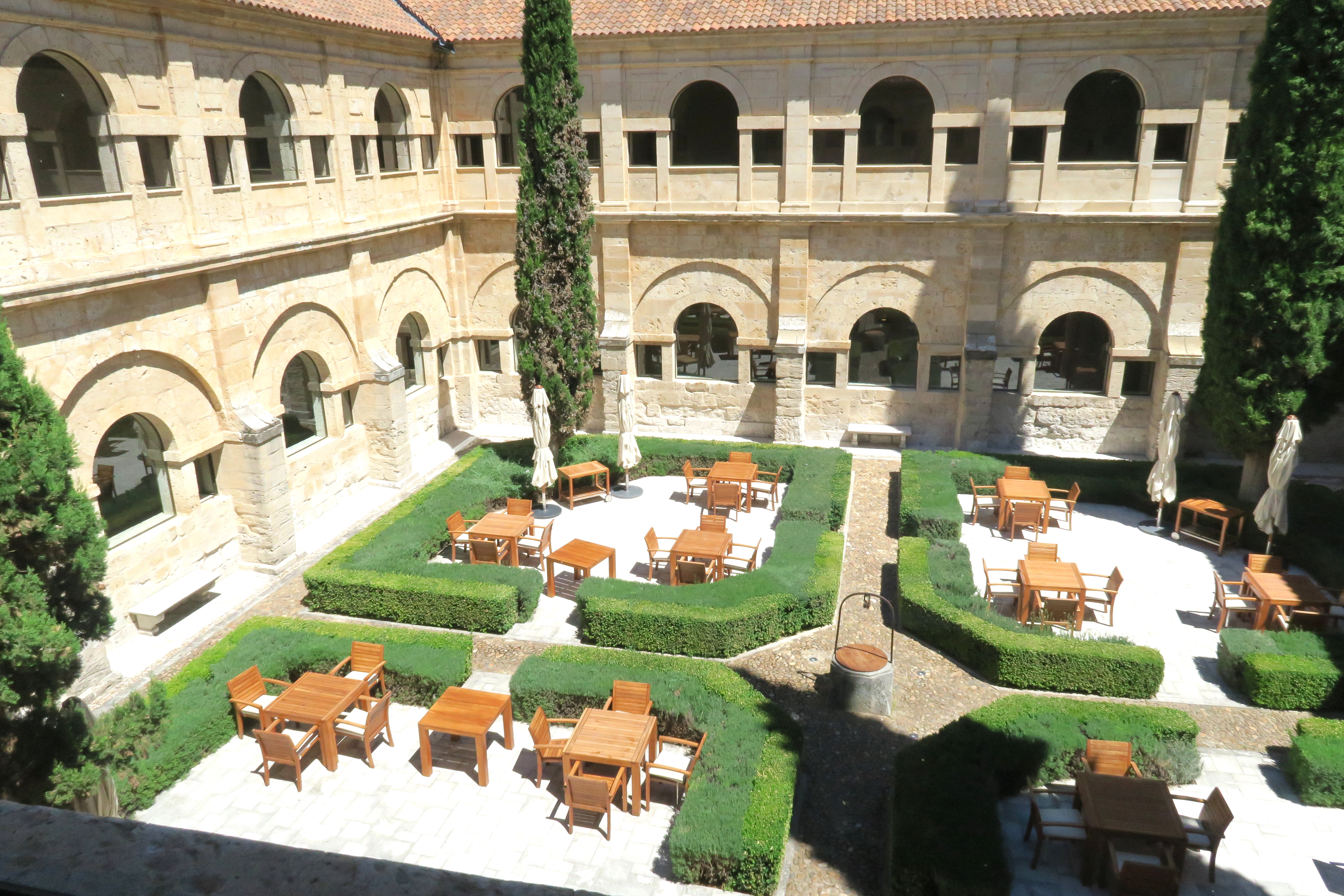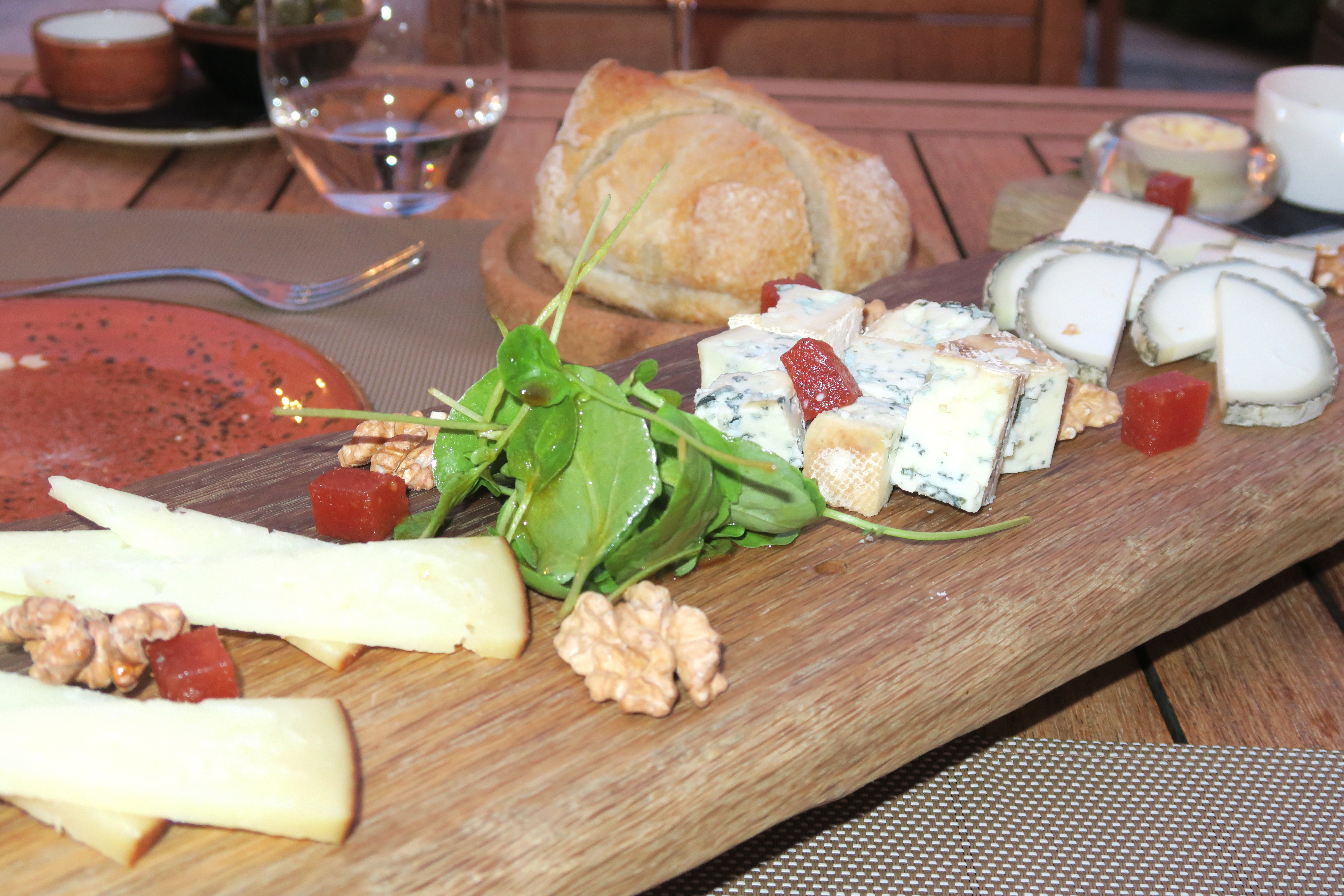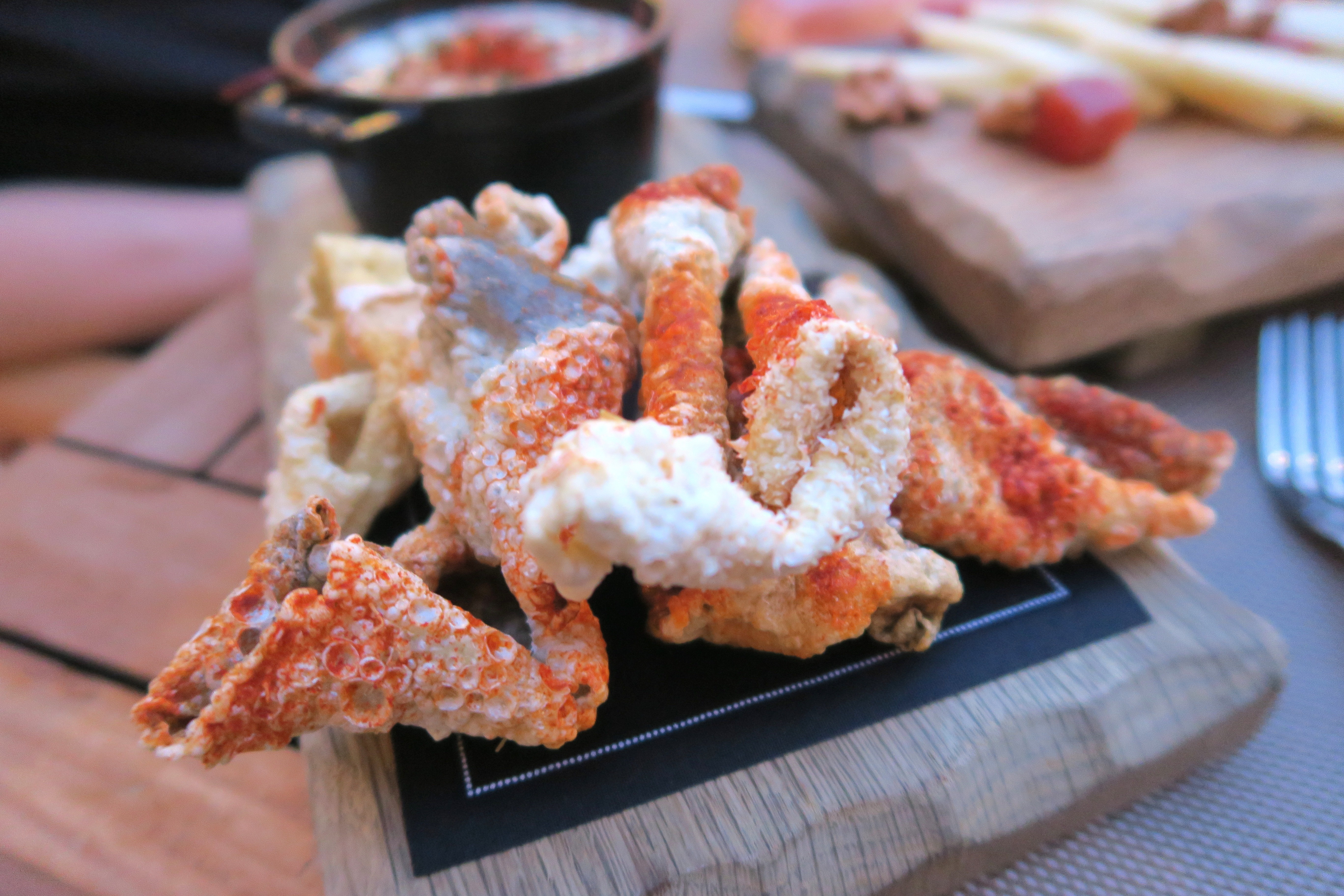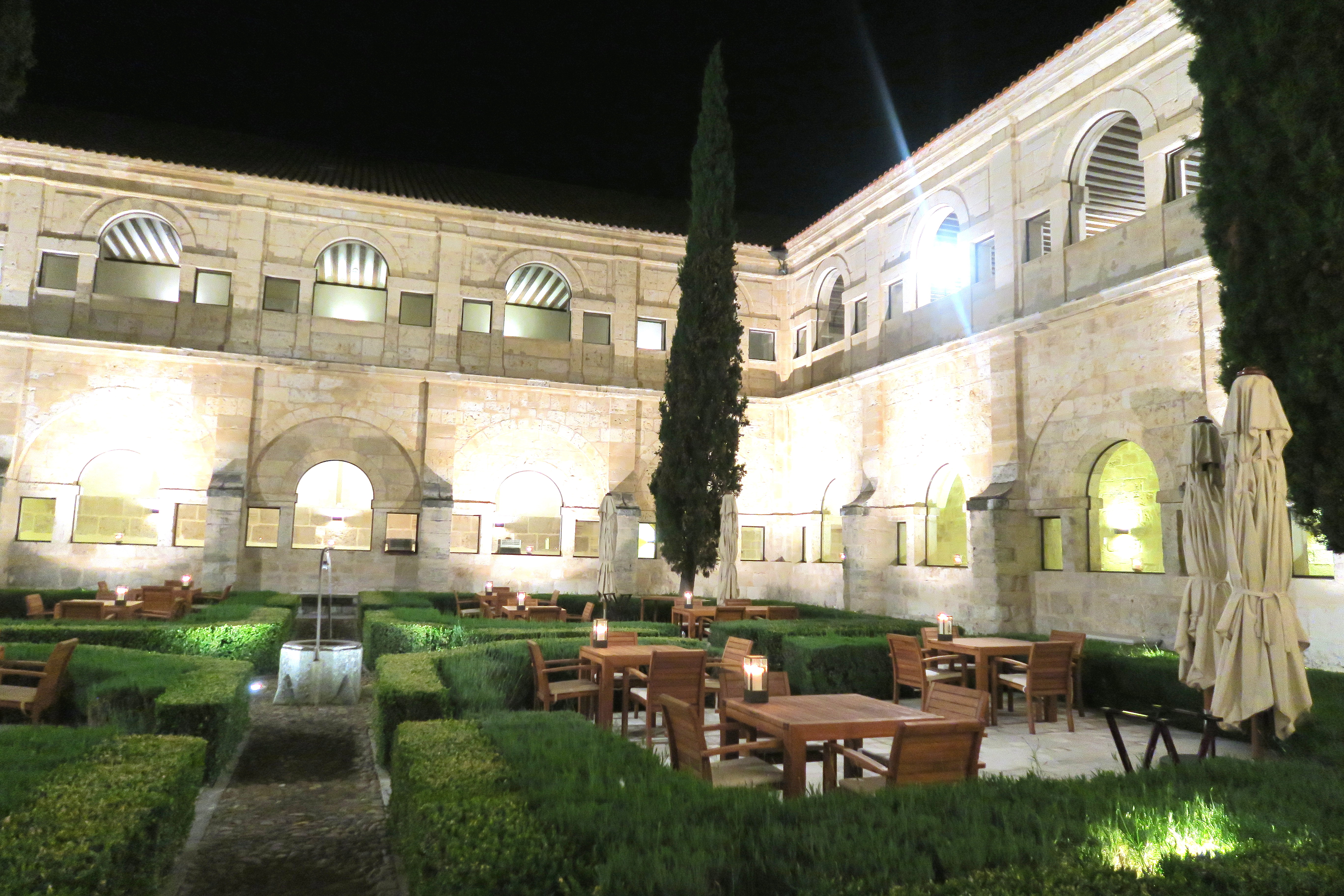 Dining at Jardin del Claustro
During the Summer months you're able to enjoy a spot of Al Fresco dining enjoying the Vinoteca menu. A favourite was the Artisanal cheese assortment, nuts and quince jelly, perfect enjoyed with a glass of their delicious Abadía Retuerta red wine or crisp white.
The garden looks incredible lit up at night, very atmospheric indeed.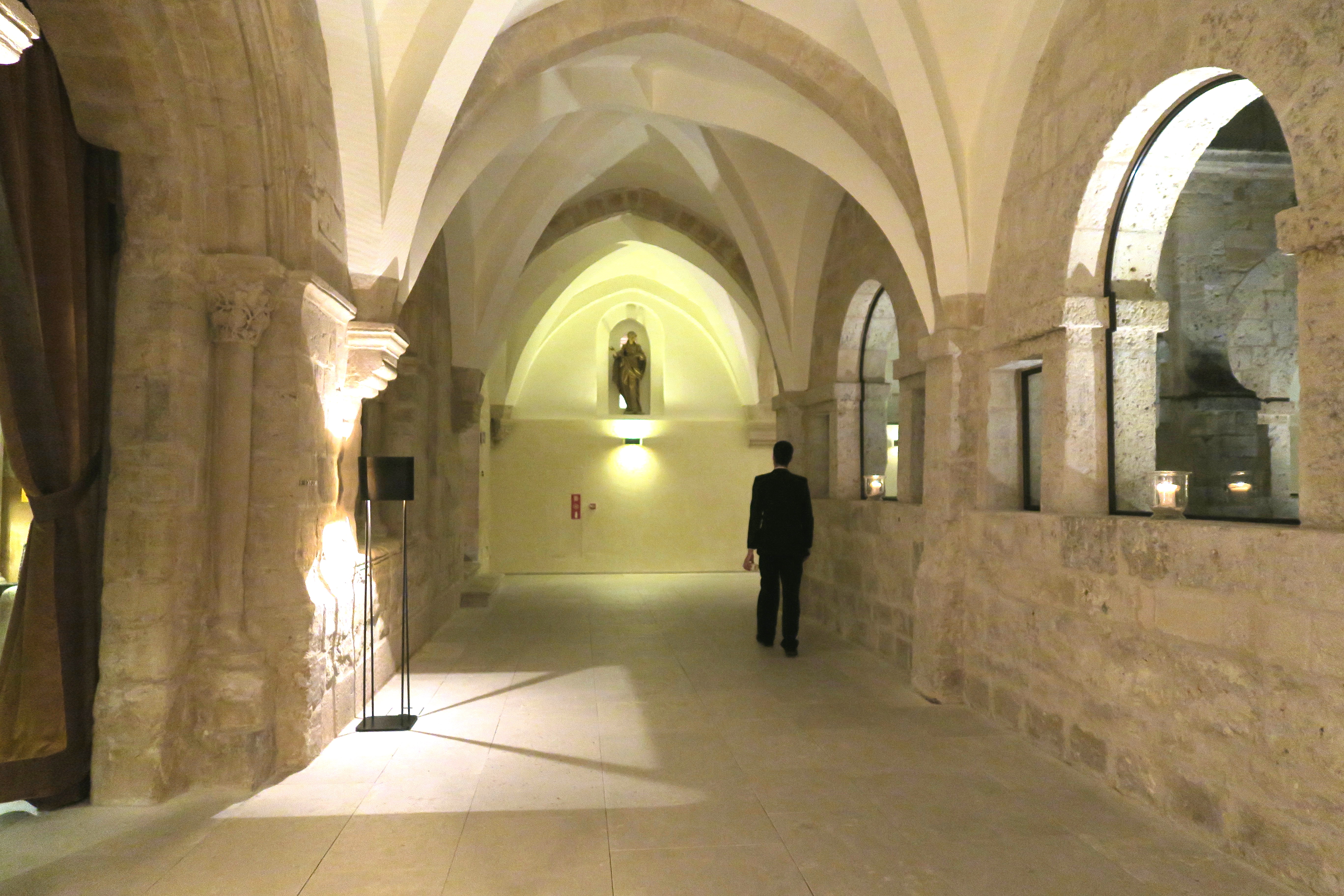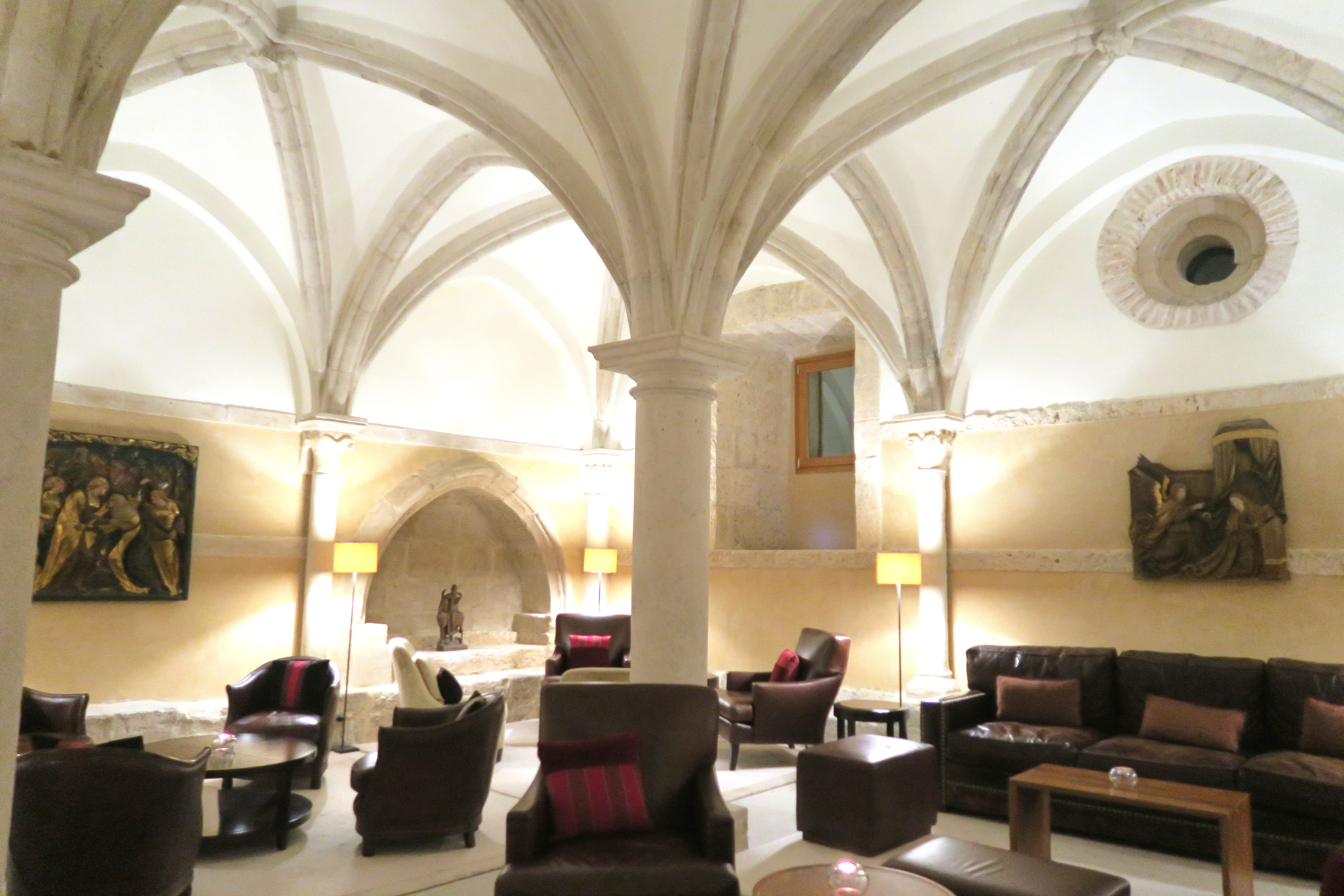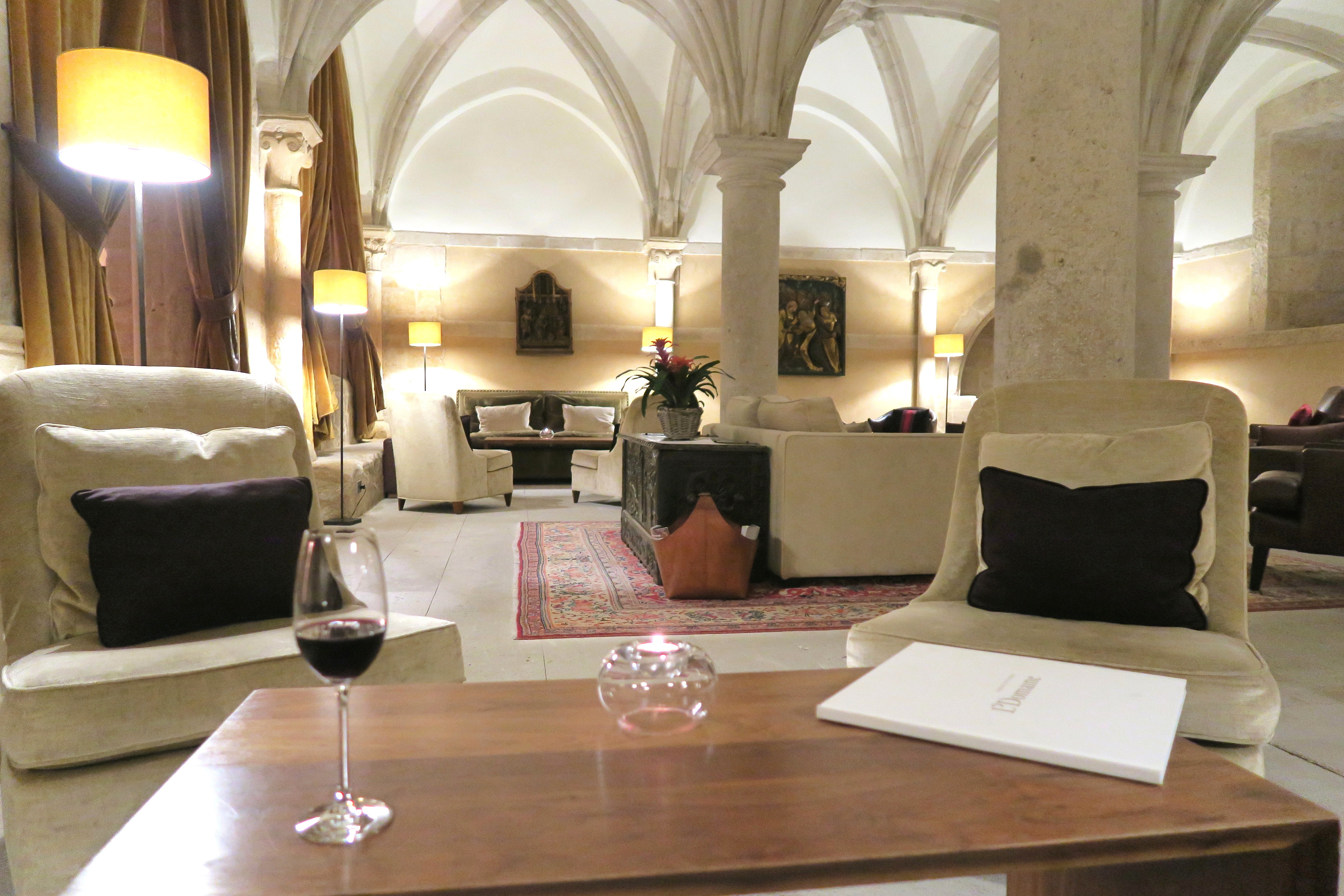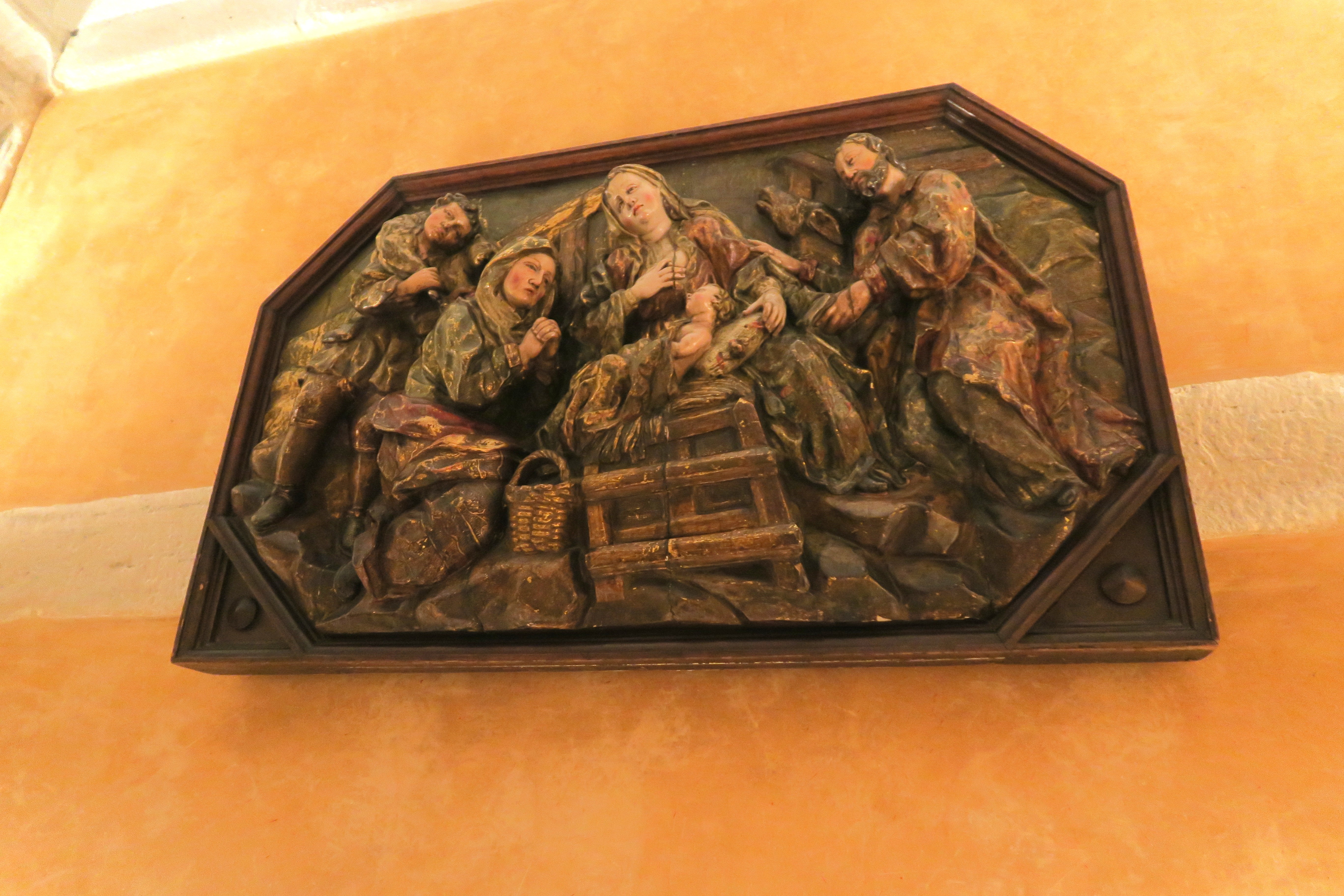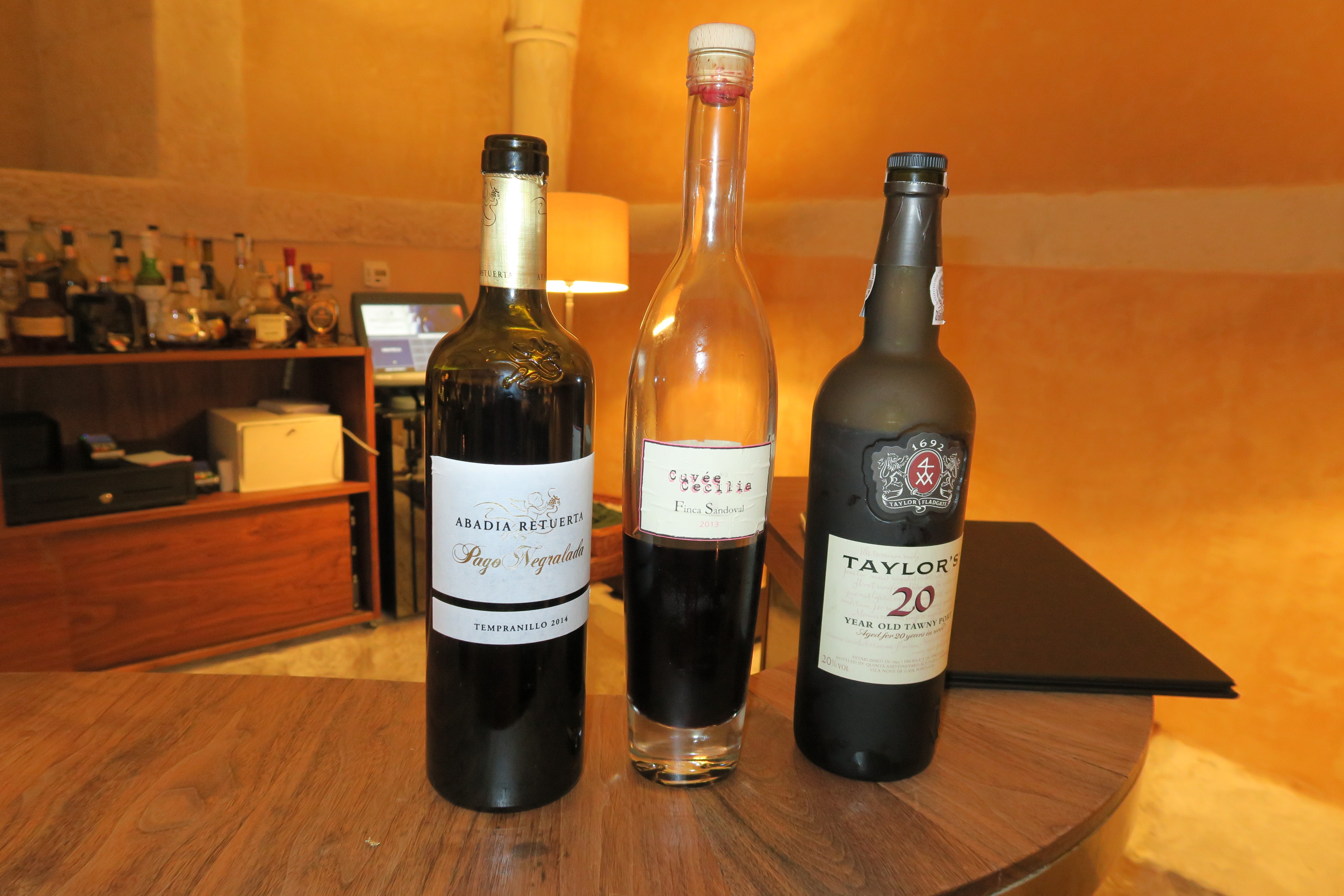 After any meal it's wonderful to relax in their beautiful Chapter House Bar which has a cosy and intimate feel. A favourite wine find was a vintage dessert wine called Sandoval Cuve Cecilia 50cl 2013 which reminded me of Christmas in a glass. An aromatic wine with blackberries, raspberries, black olives, violets & cherry liqueur.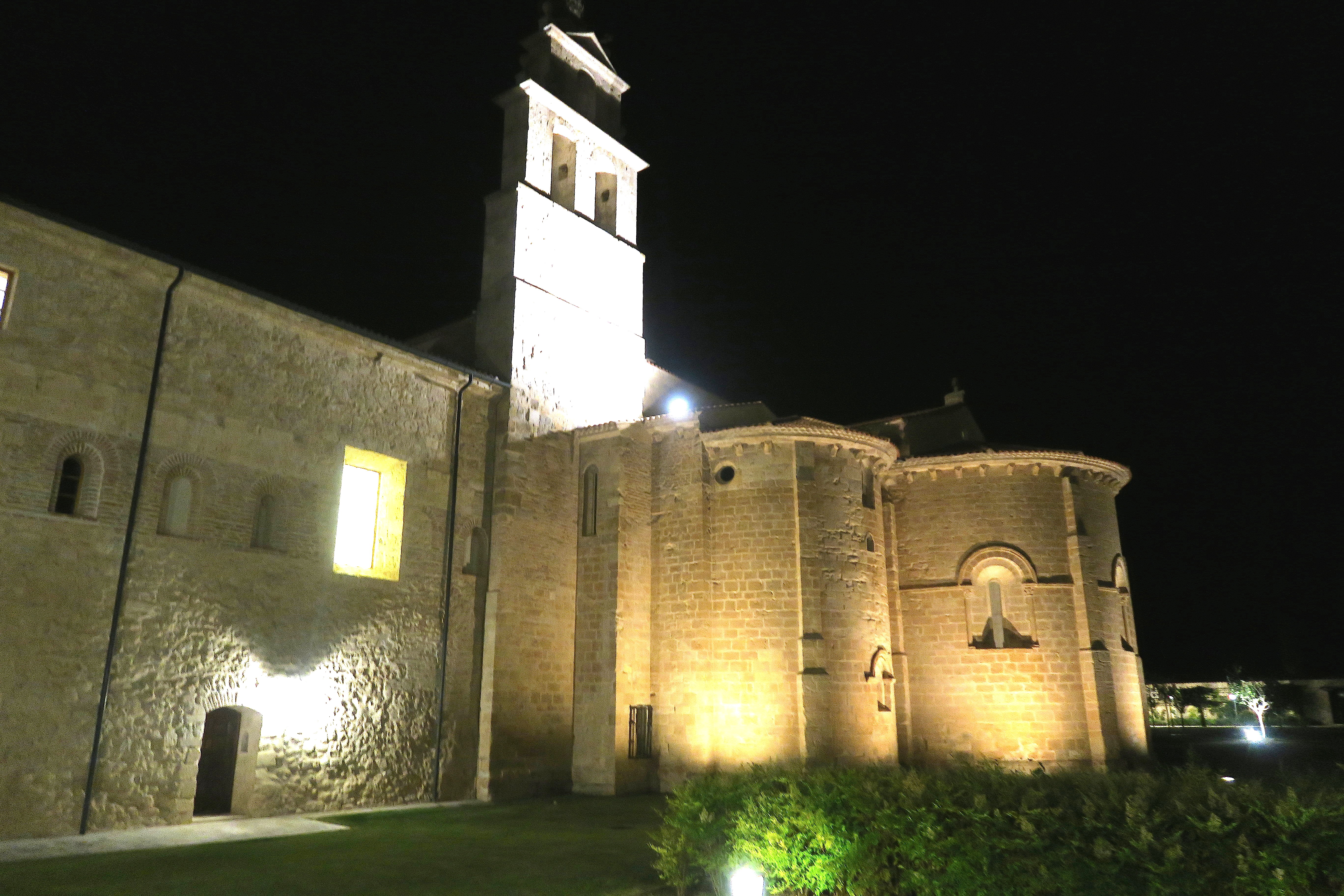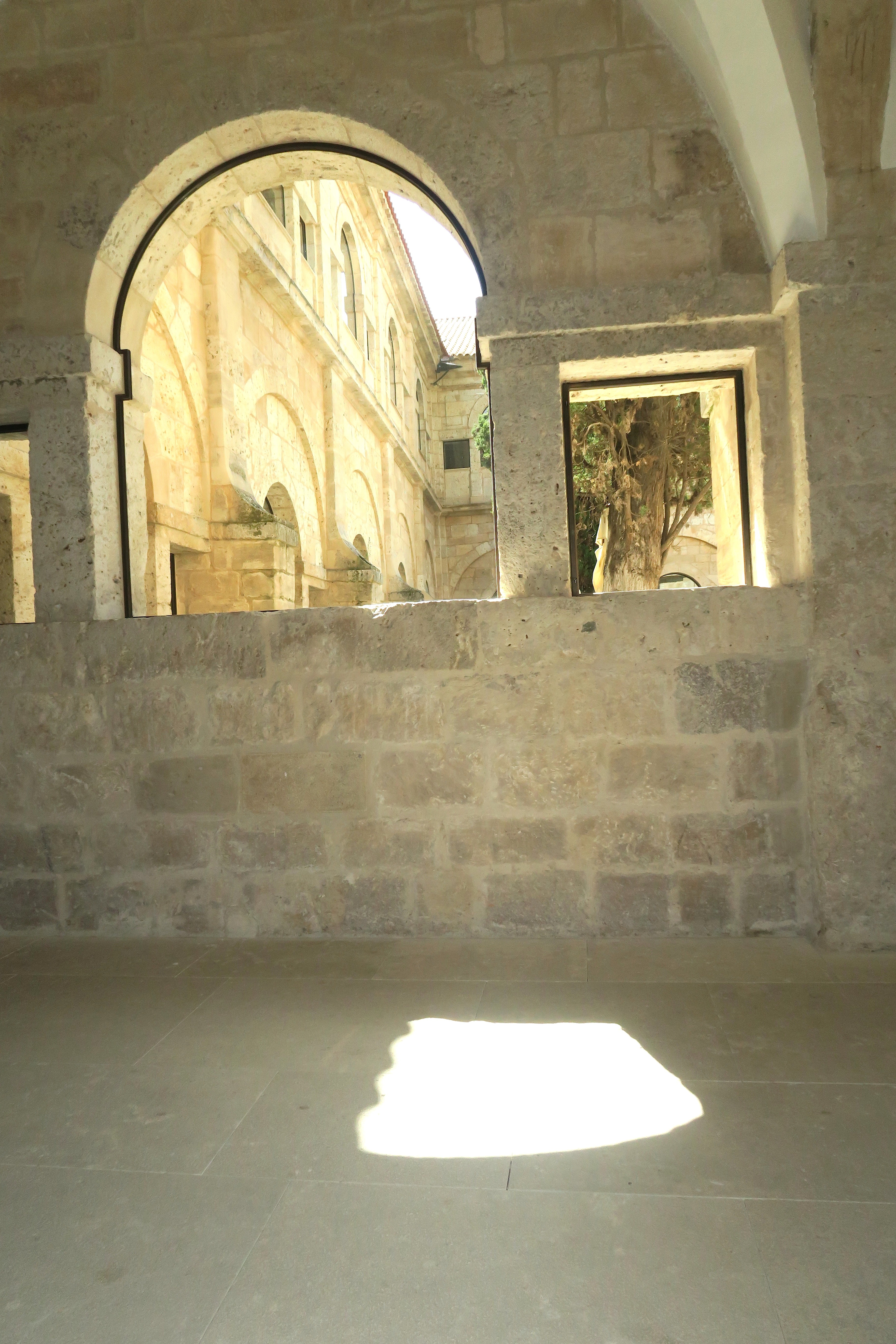 Grounds & Spa
The surroundings of the hotel were picturesque with picture postcard views wherever you gazed. Historic beauty mixed with rustic and rural beauty captivates and charms.
Abadia Retuerta LeDomaine is one of the most important Romanesque structures in the area, strolling around this historic hotel & grounds is such a pleasure, with an atmosphere of tranquility and spirituality. I can certainly see why the monks enjoyed spending time in this magical place.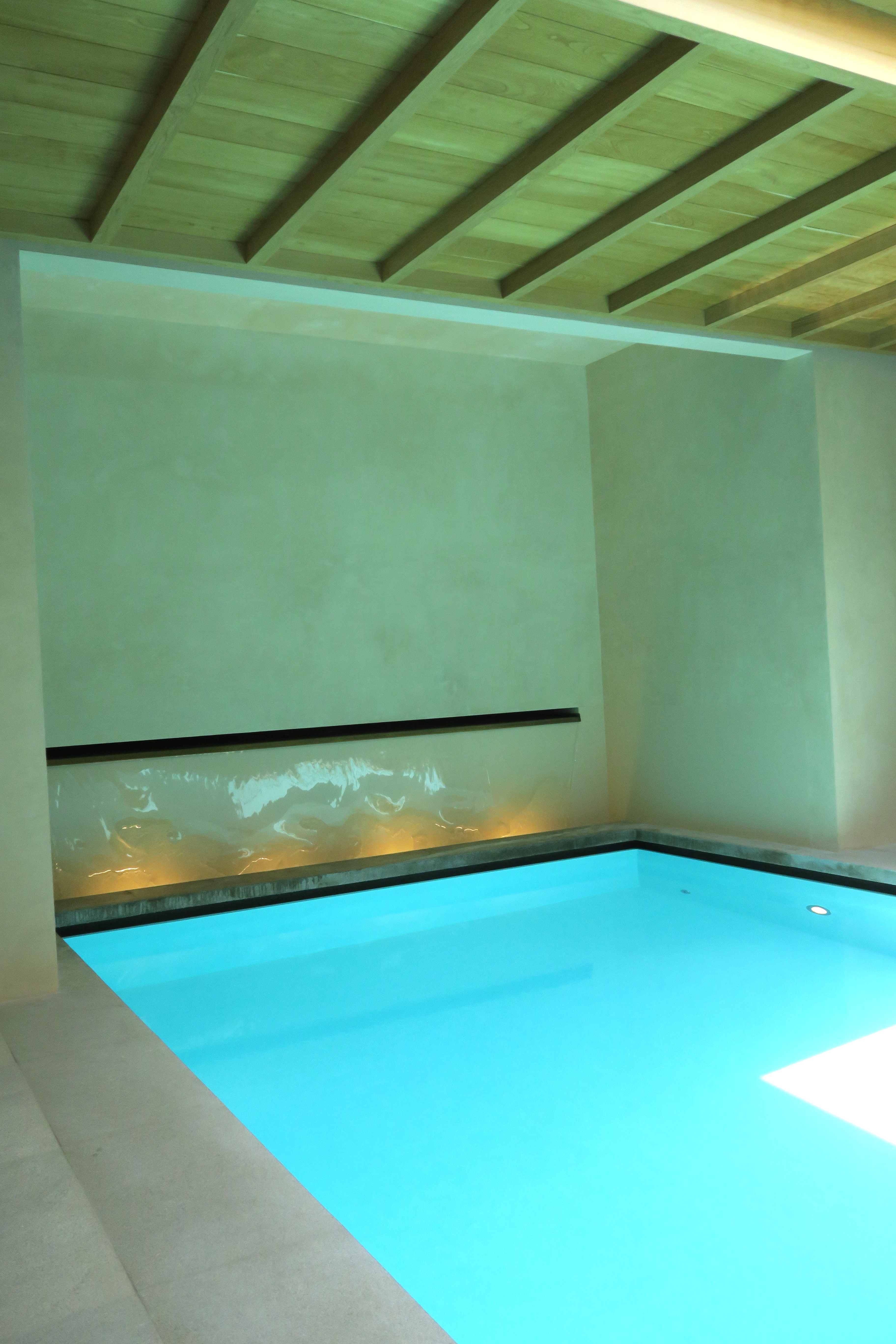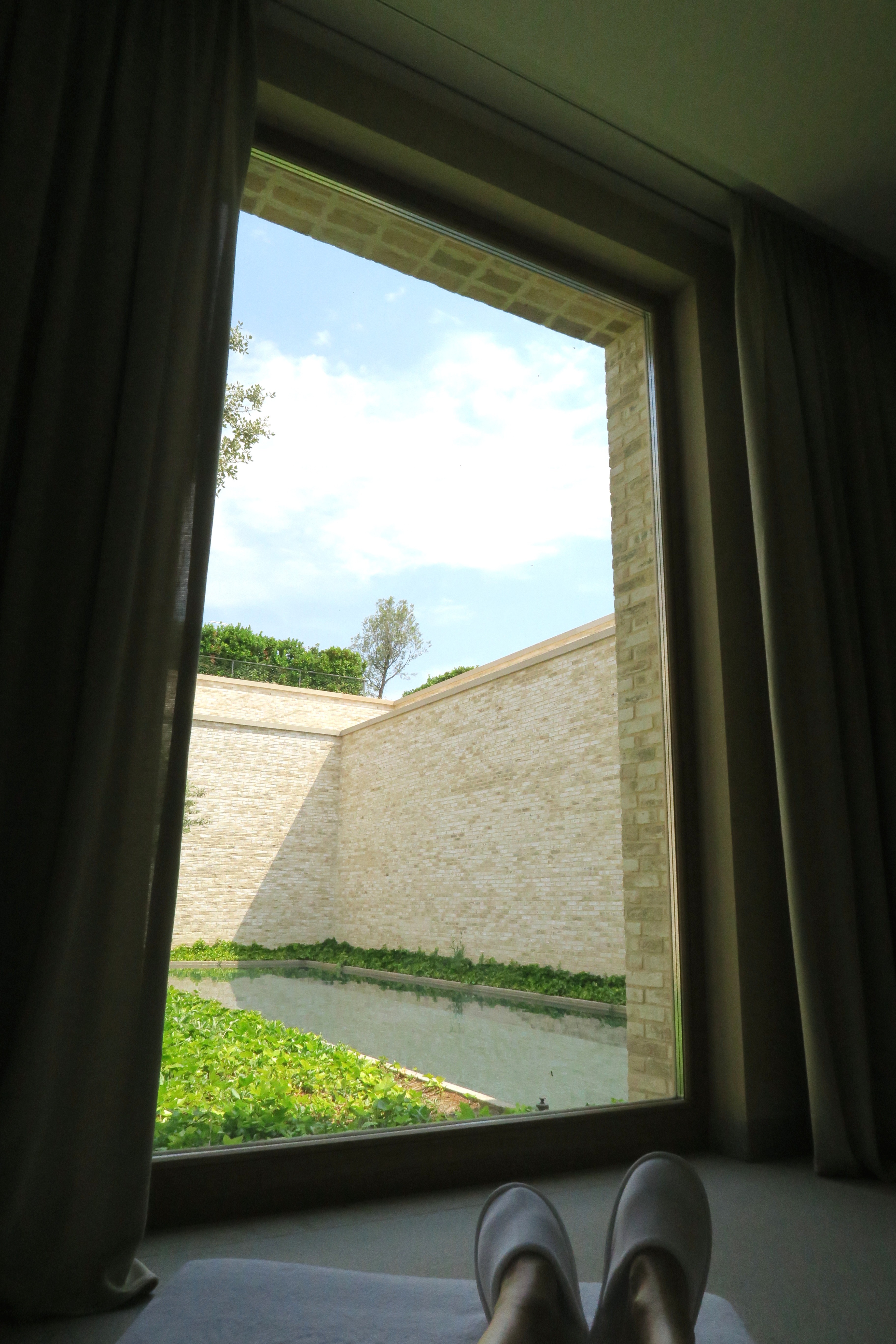 The spacious 10.000-sq-ft. Santuario LeDomaine Wellness & Spa was a perfect way to unwind. We enjoyed a unique Spa Sommelier experience called La Sélection du Sommelier which combines wine and massage. Your spa sommelier creates a personalised spa experience by allowing you to taste three wines, your massage is performed with the oil containing notes from your favourite wine.
We also enjoyed an invigorating body scrub called La Fusion du Sommelier in the 80 square metres couples Spa Suite followed by a Sublime Radiance Express facial using Anne Semonin products.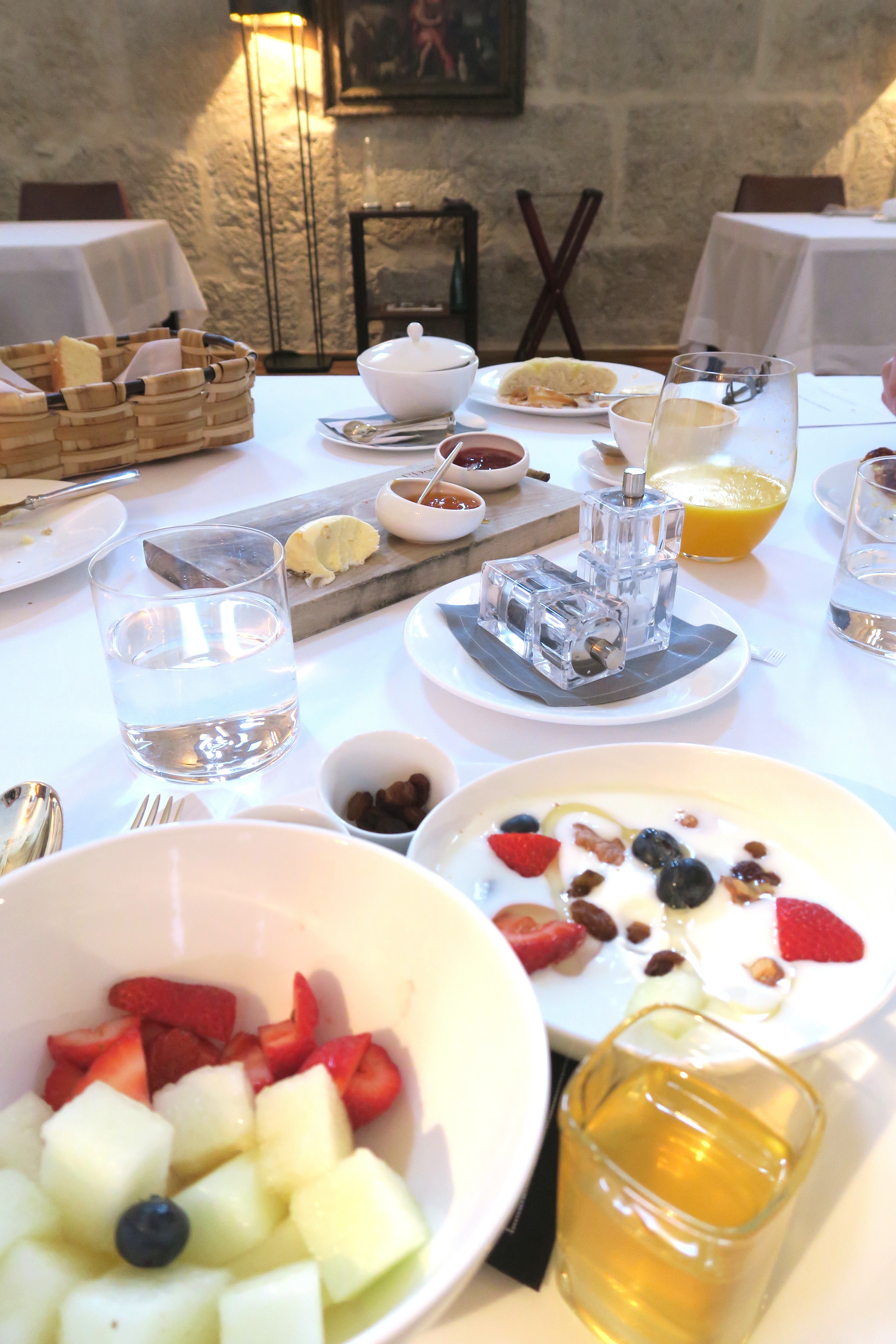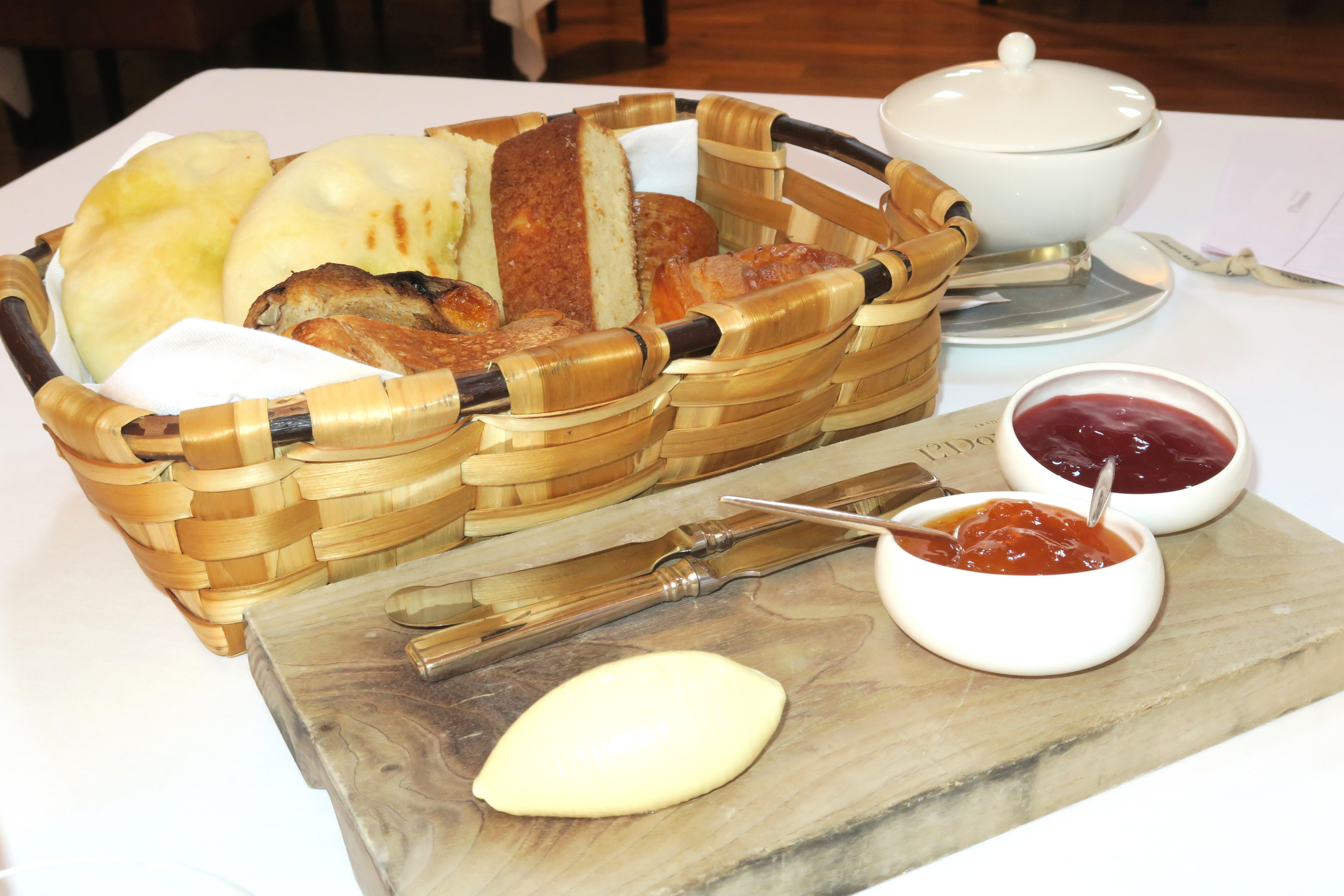 Breakfast
Our breakfast was enjoyed both in the Refectorio and in the comfort of our suite. It was a pleasure dining in the comfort of your hotel suite on one day, and then in the historical charm of the abbey.
Breakfast was delicious and included moorish continental bakes, pastries and local jams along with fresh coffee, yoghurt, fruit & the hotels own honey! Delicious Full English options were also offered along with fresh cuts of ham, fish and eggs.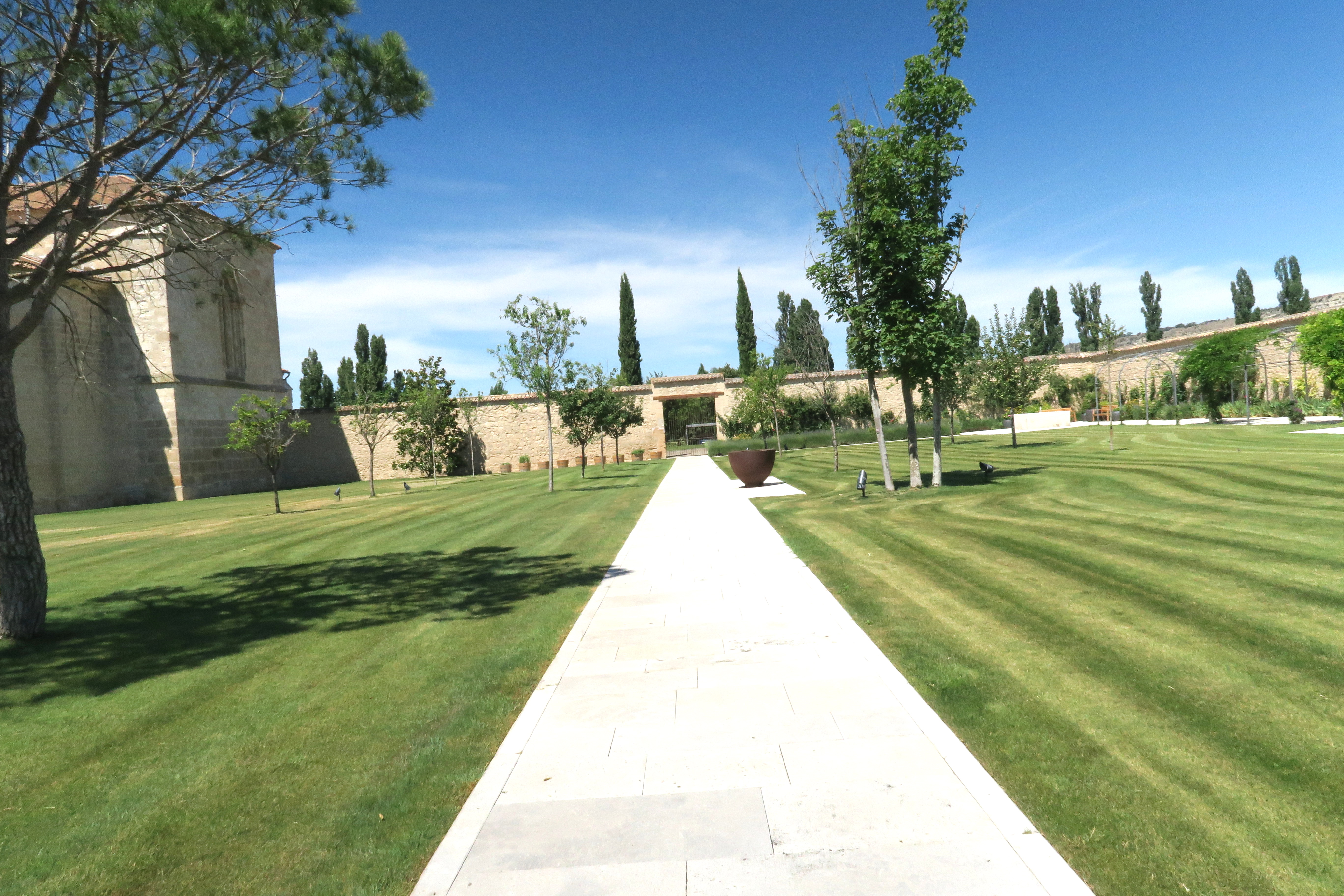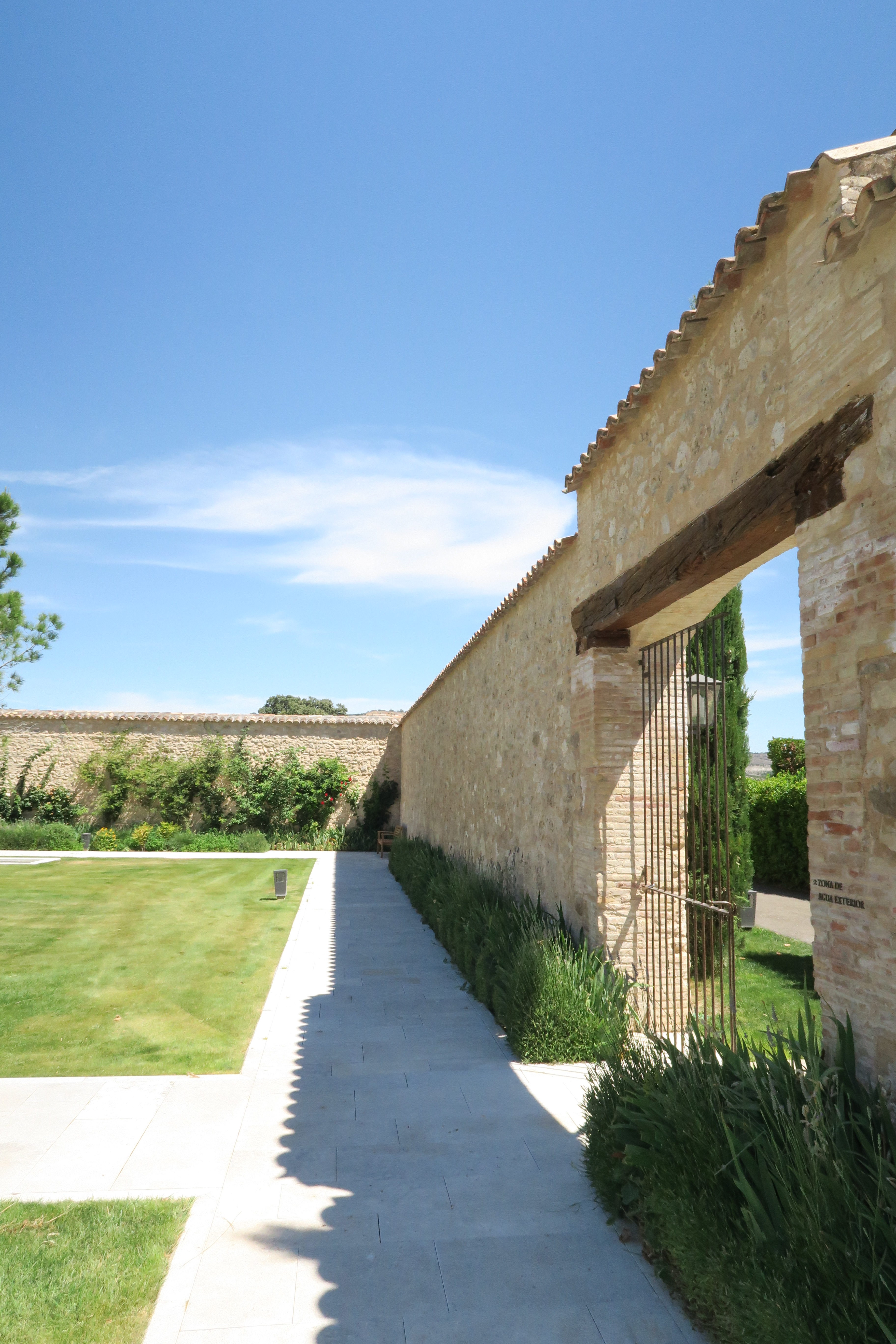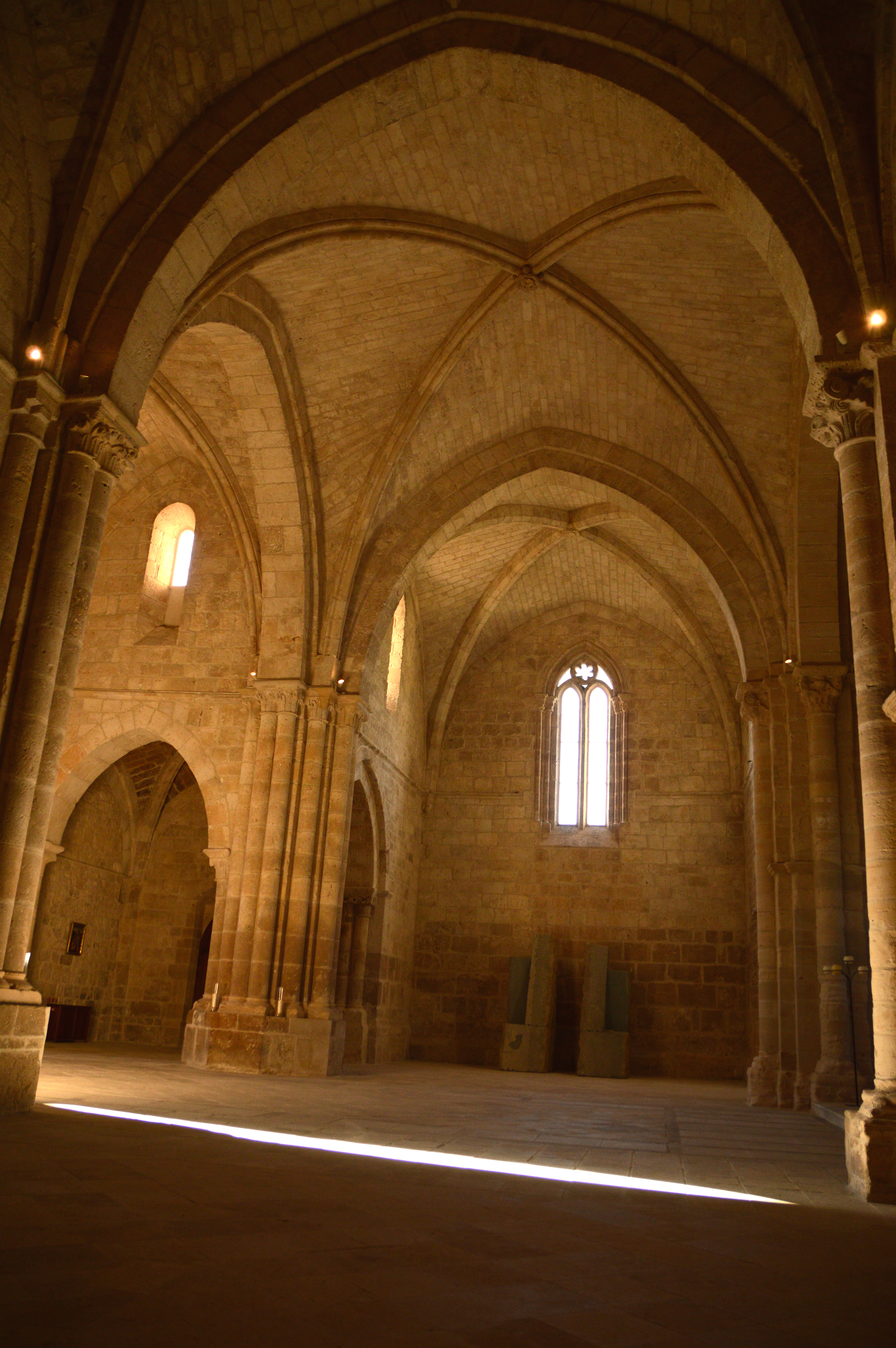 Overall
Our stay at Abadia Retuerta LeDomaine  was a pleasure from the moment we arrived. We were taken in by the breathtaking surroundings, gazing at beautiful vineyards whilst sipping on fine wine was quite the experience. The warmth and hospitality of the staff constantly made you feel at home.
The gastronomic delights were one of a kind & the fine wine from the vineyards were by far the best I've tasted.
Historical charm and architecture captivates, the perfect luxury Spanish hideaway!
What do you think of Abadia Retuerta LeDomaine from the review above? I would love to hear your thoughts!
Thank you ever so much for reading!
Laura xo