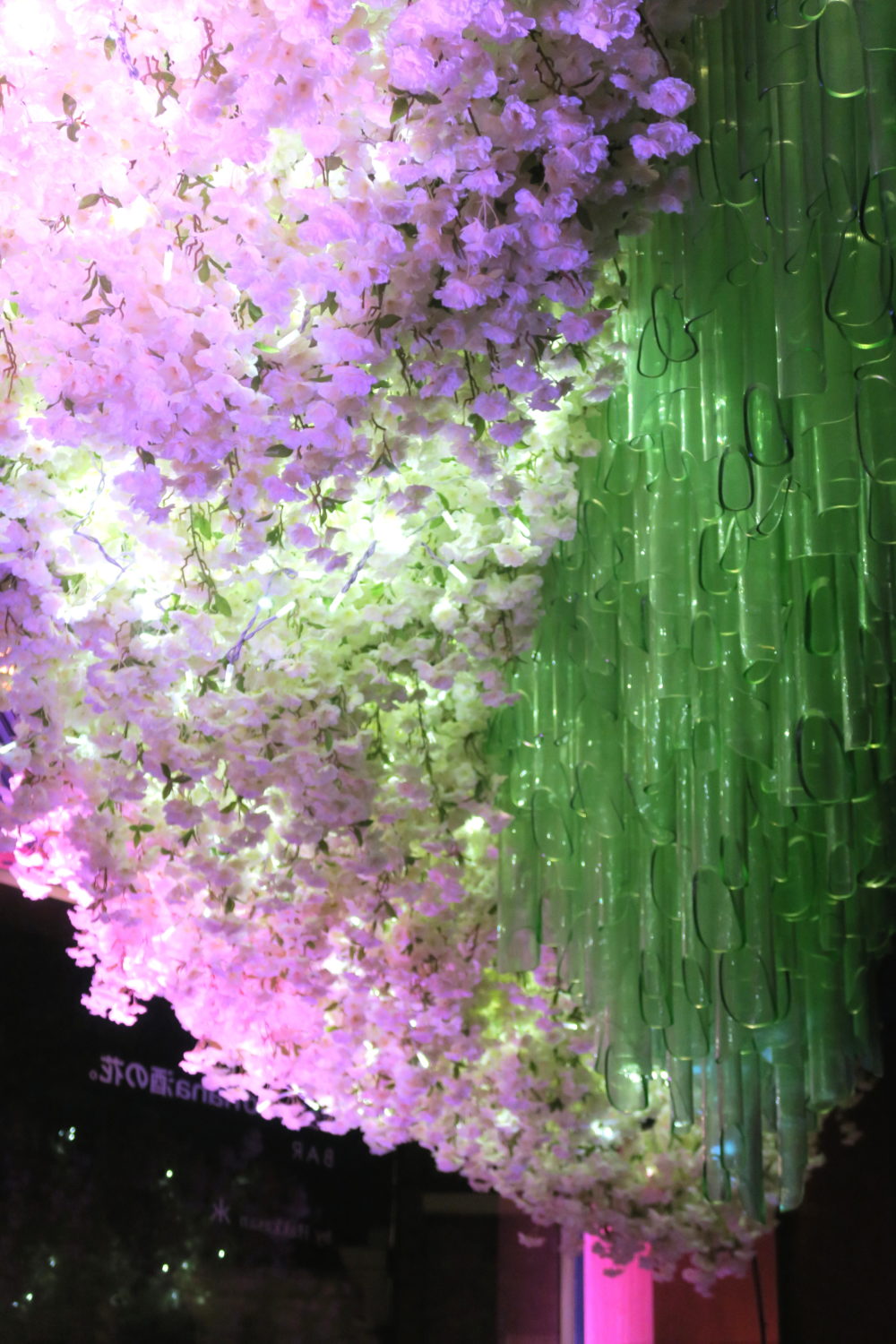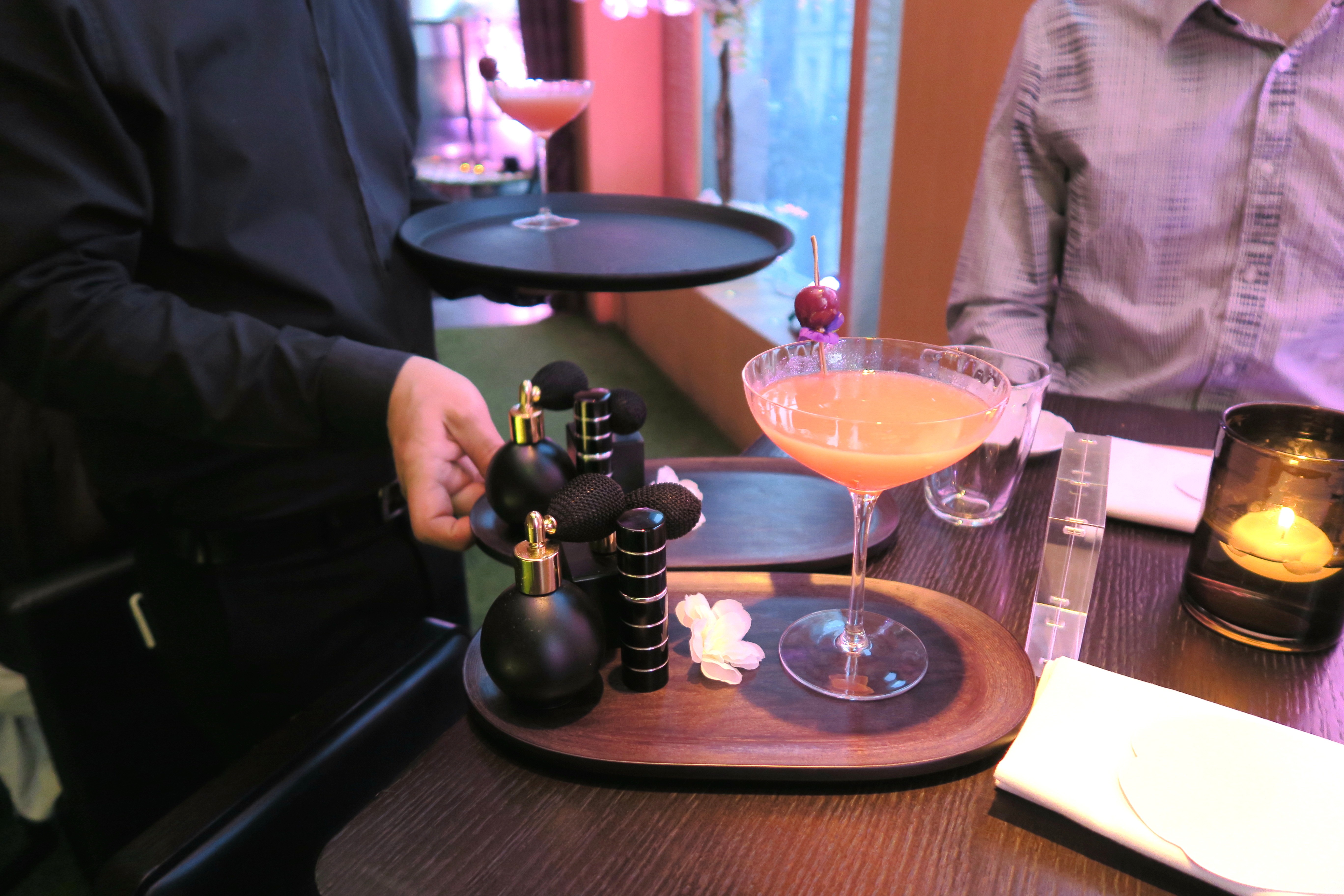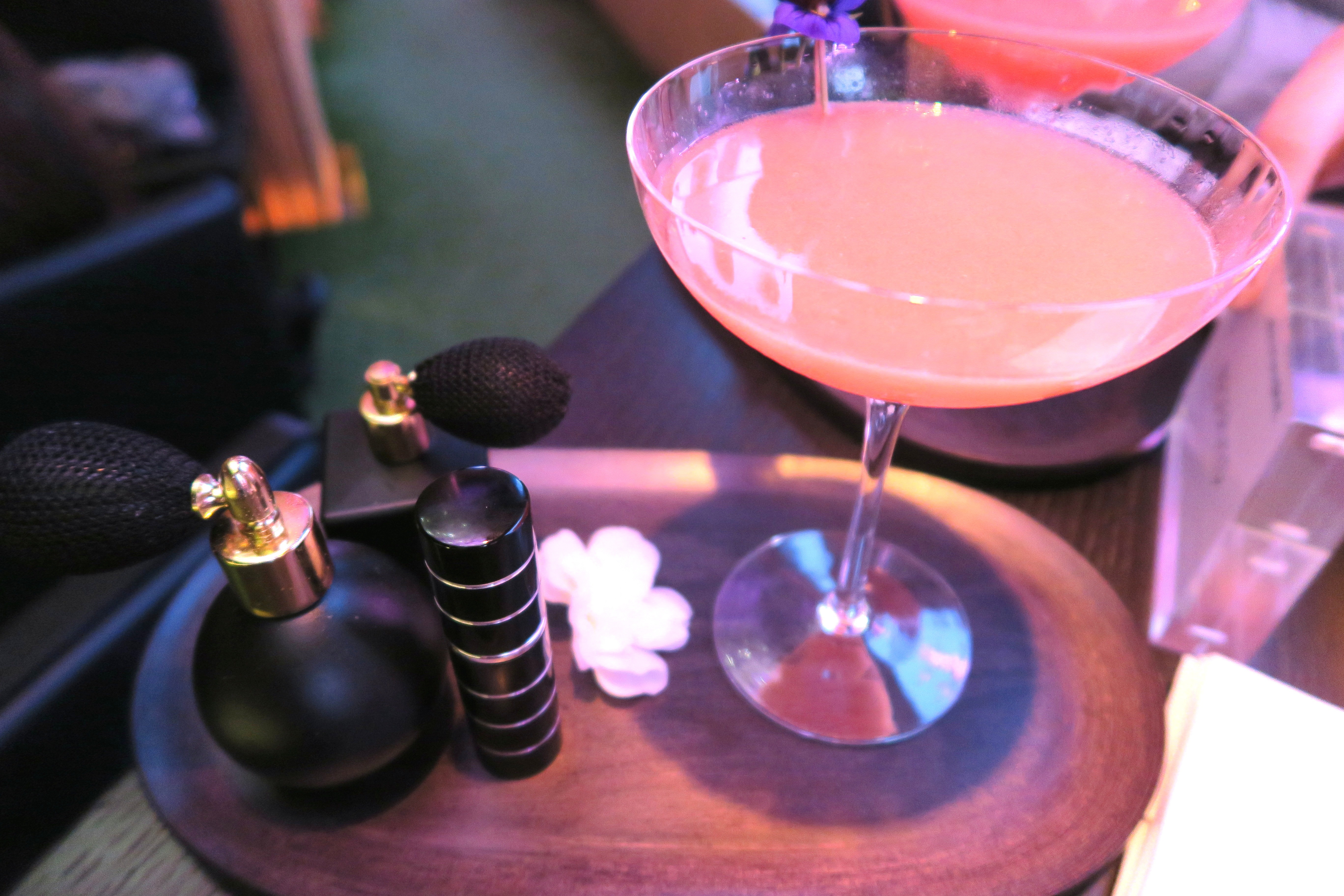 Sakura Menu at Sake no Hana
Sake no Hana is celebrating Sakura, cherry blossom season with a Limited Edition menu created by Chef Hideki Hiwatashi.
The downstairs bar has been transformed into a beautiful cherry blossom garden with pretty floral displays. By day the garden has moving blossom projections, falling petals, and grass flooring.
By night Yosakura is celebrated which means 'night sakura' where the garden is lit up by twinkling lights, incredibly pretty to see.
To begin with we enjoyed a tasty Kaori Arpège cocktail made with Beefeater 24 Gin containing yuzu sake, cherry liqueur, peach bitters, grapefruit juice and agave.
To my excitement each cocktail came with three perfume containers containing scents to tailor your cocktail to suit your tastebuds! A quirky touch 🙂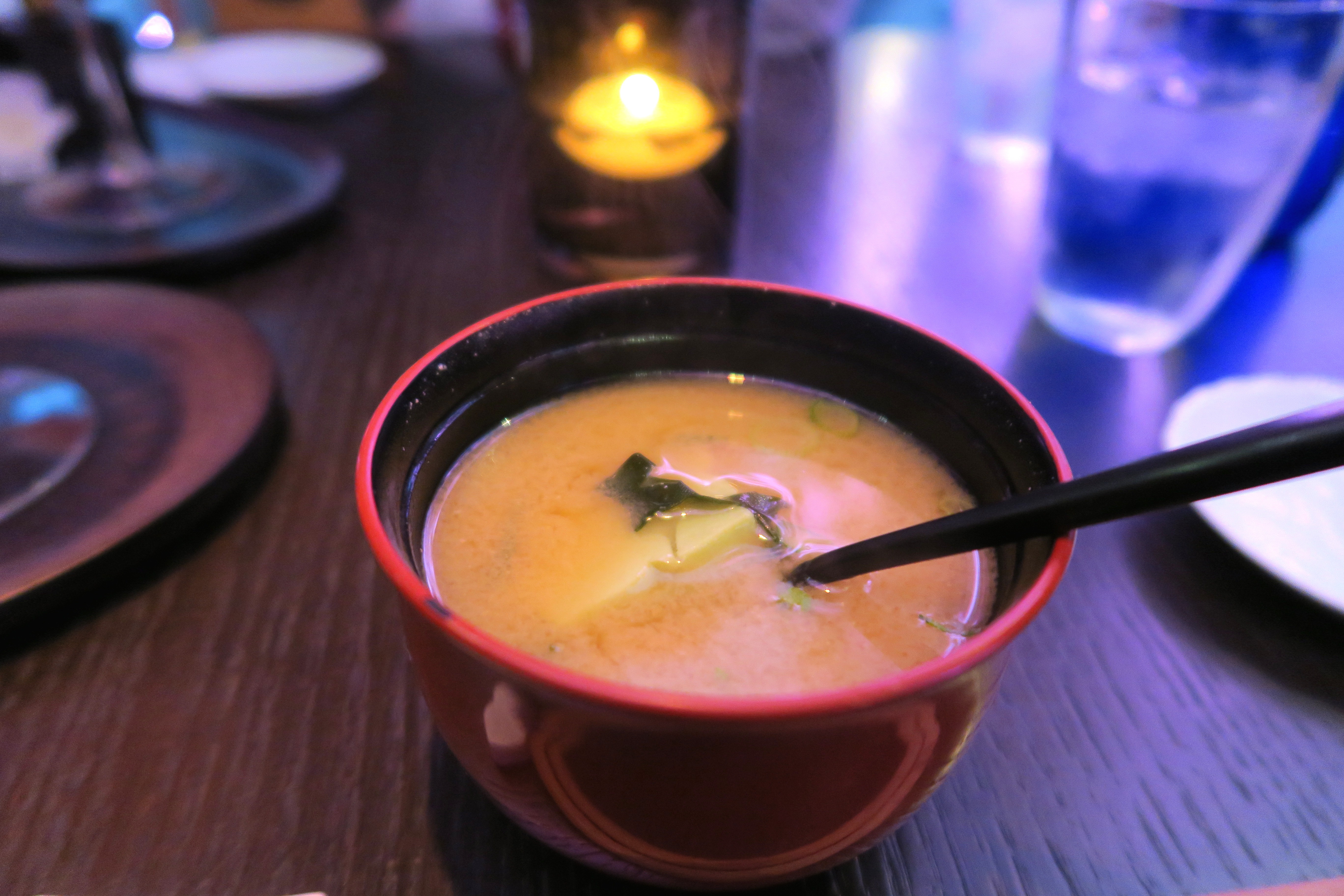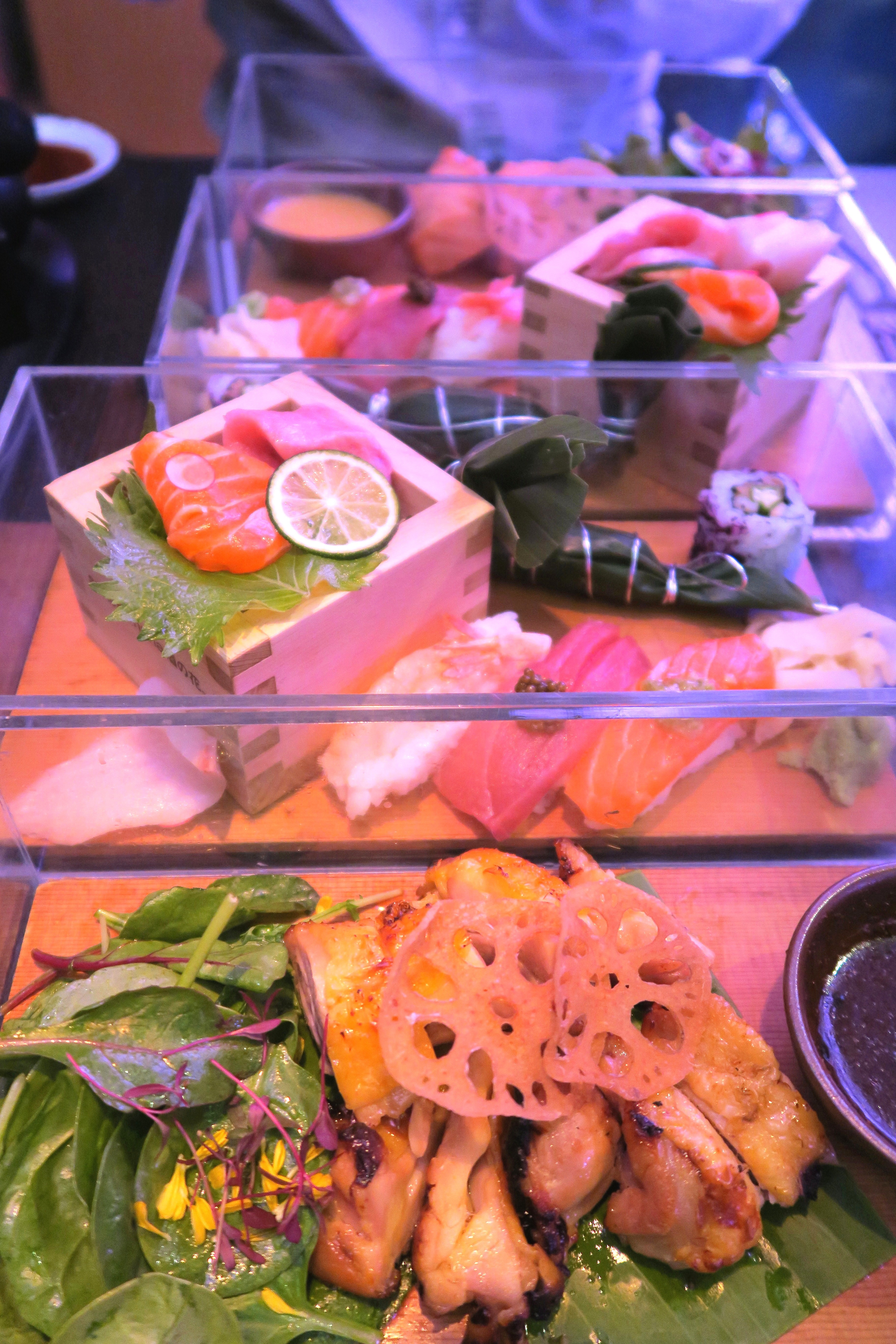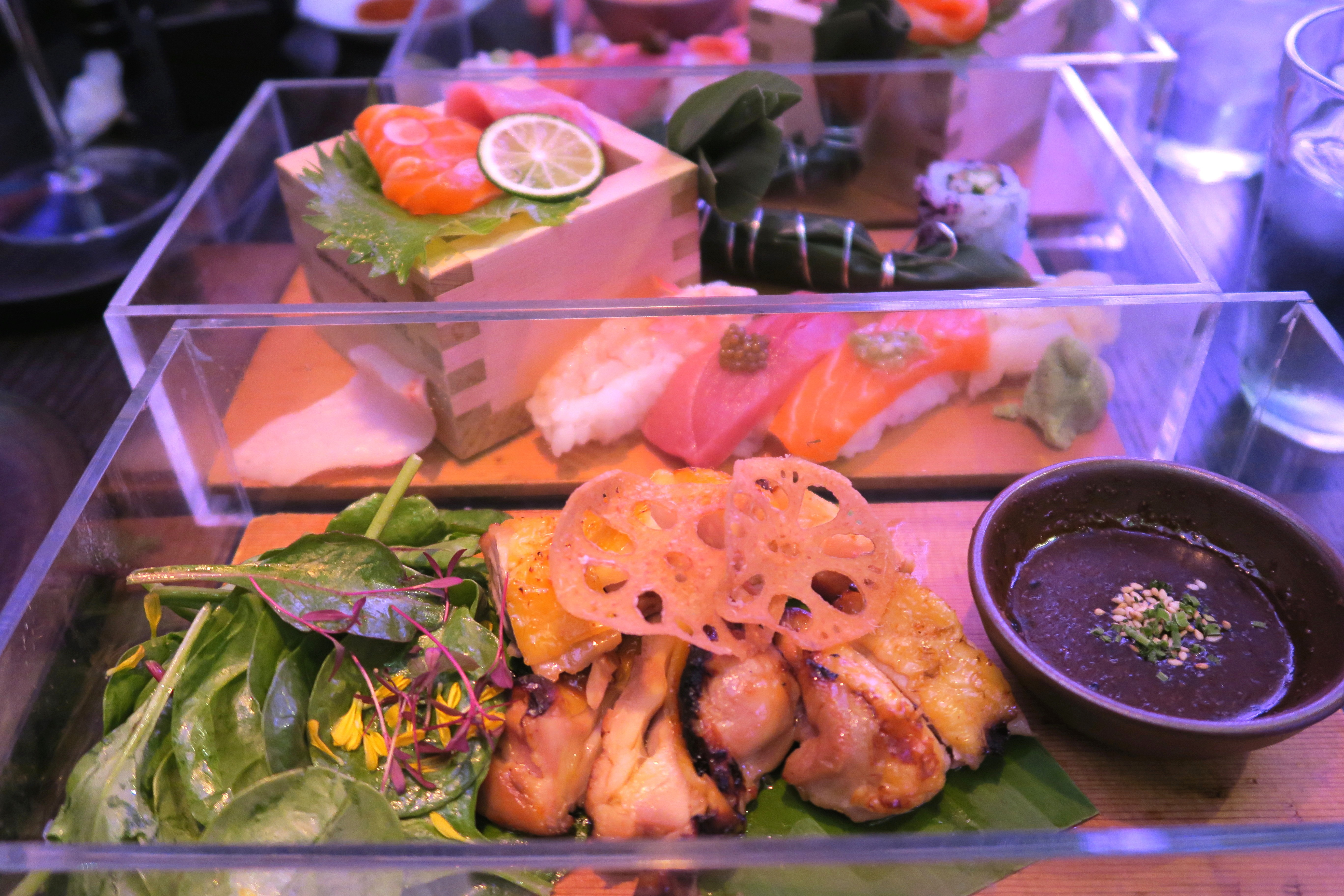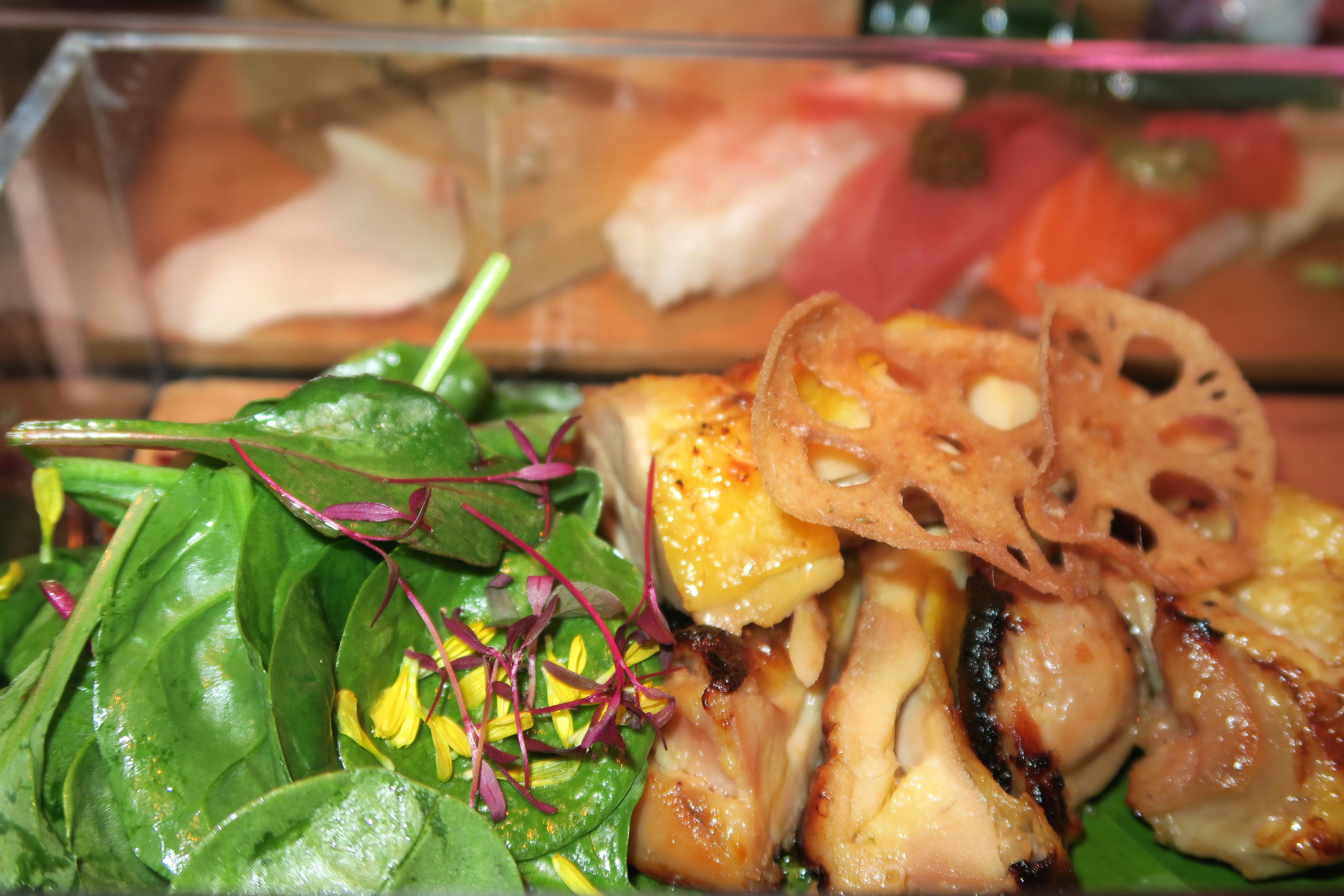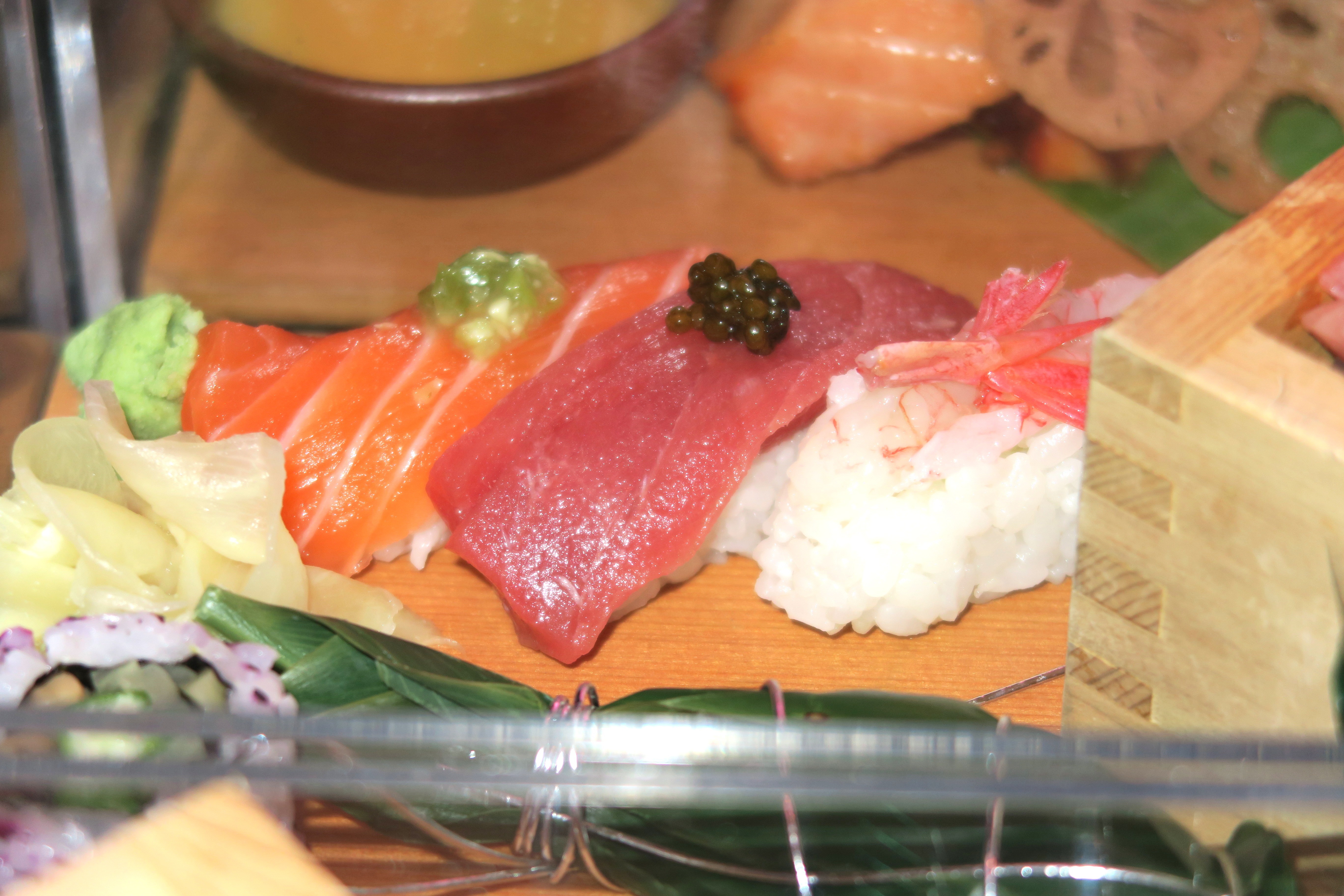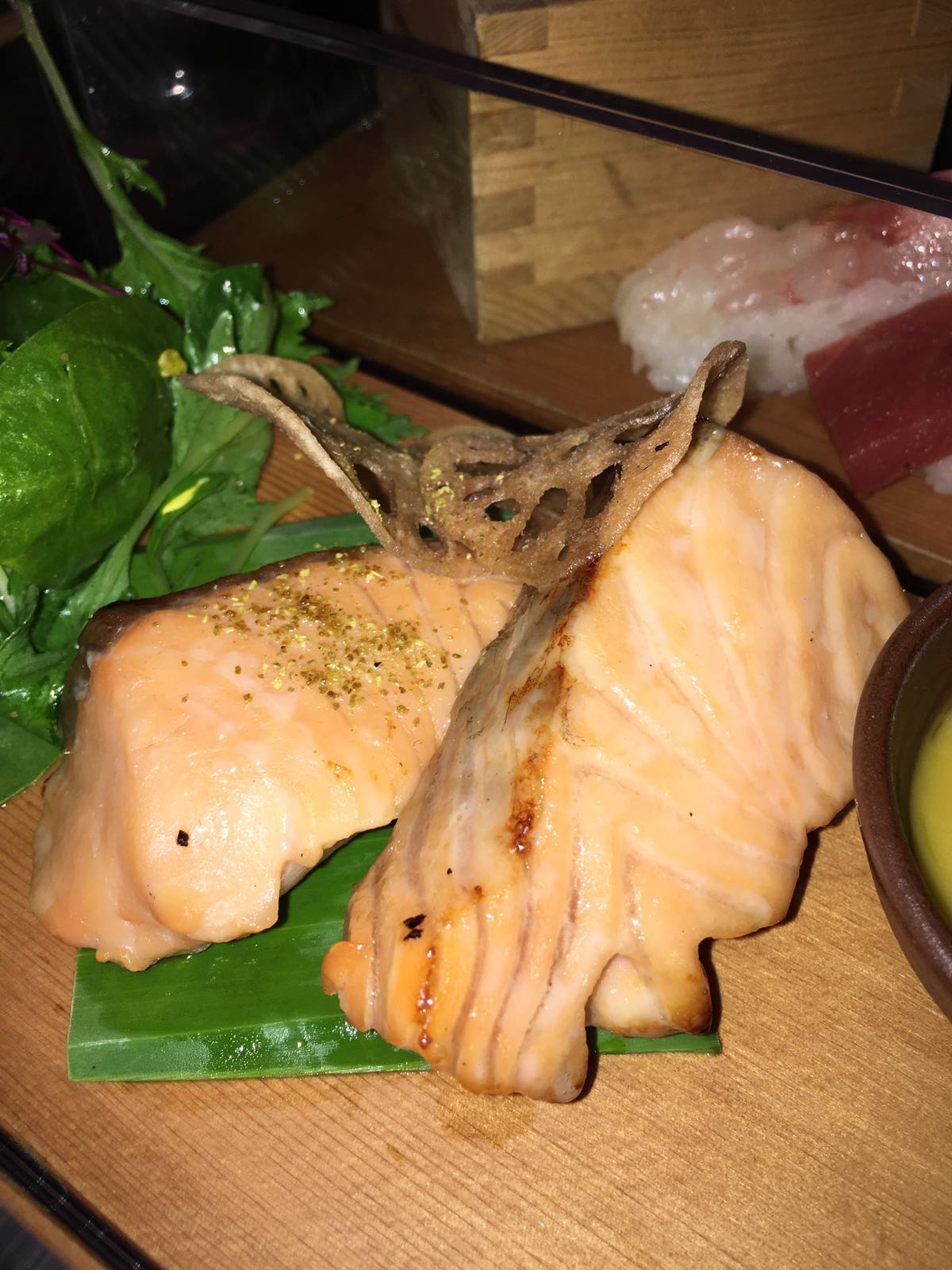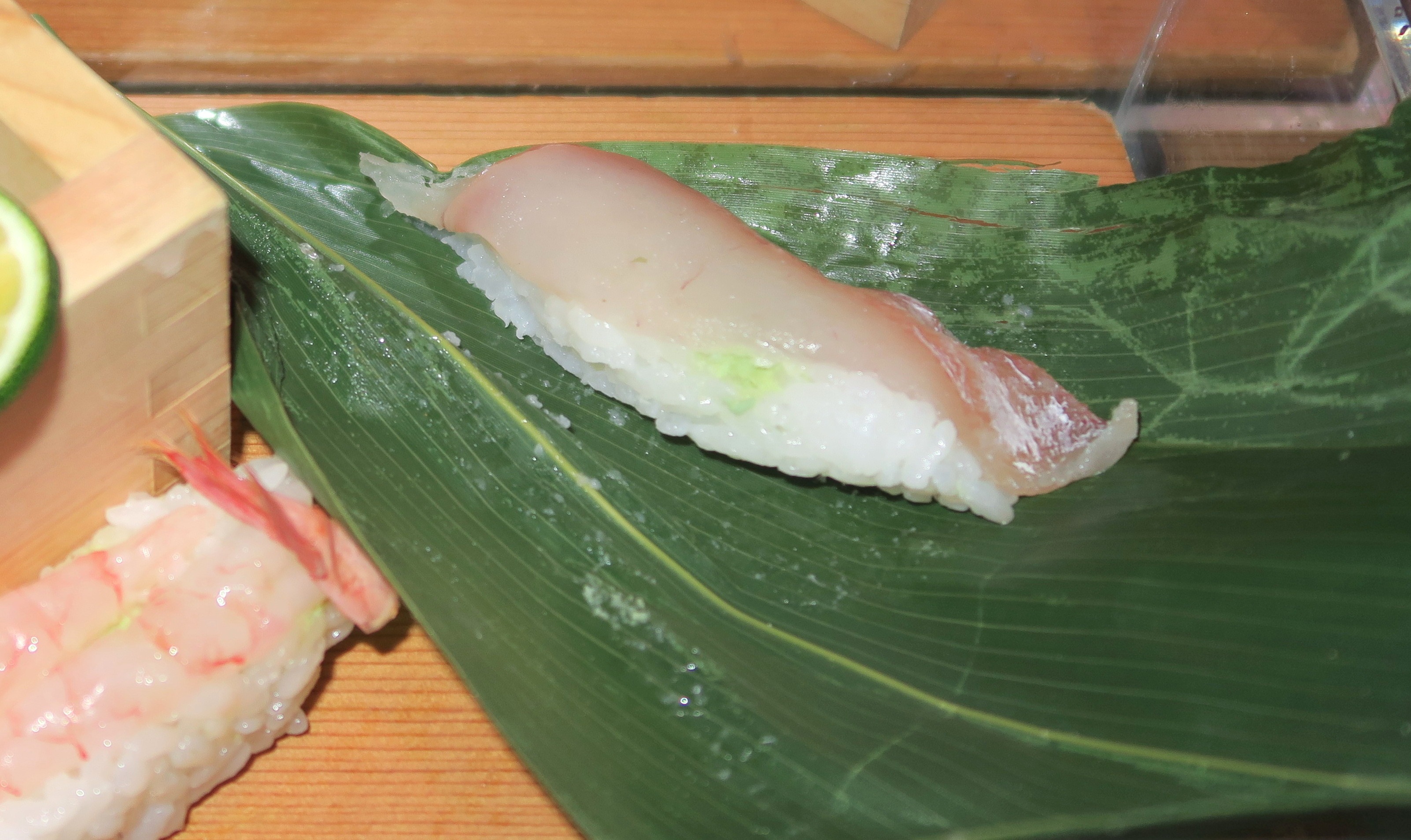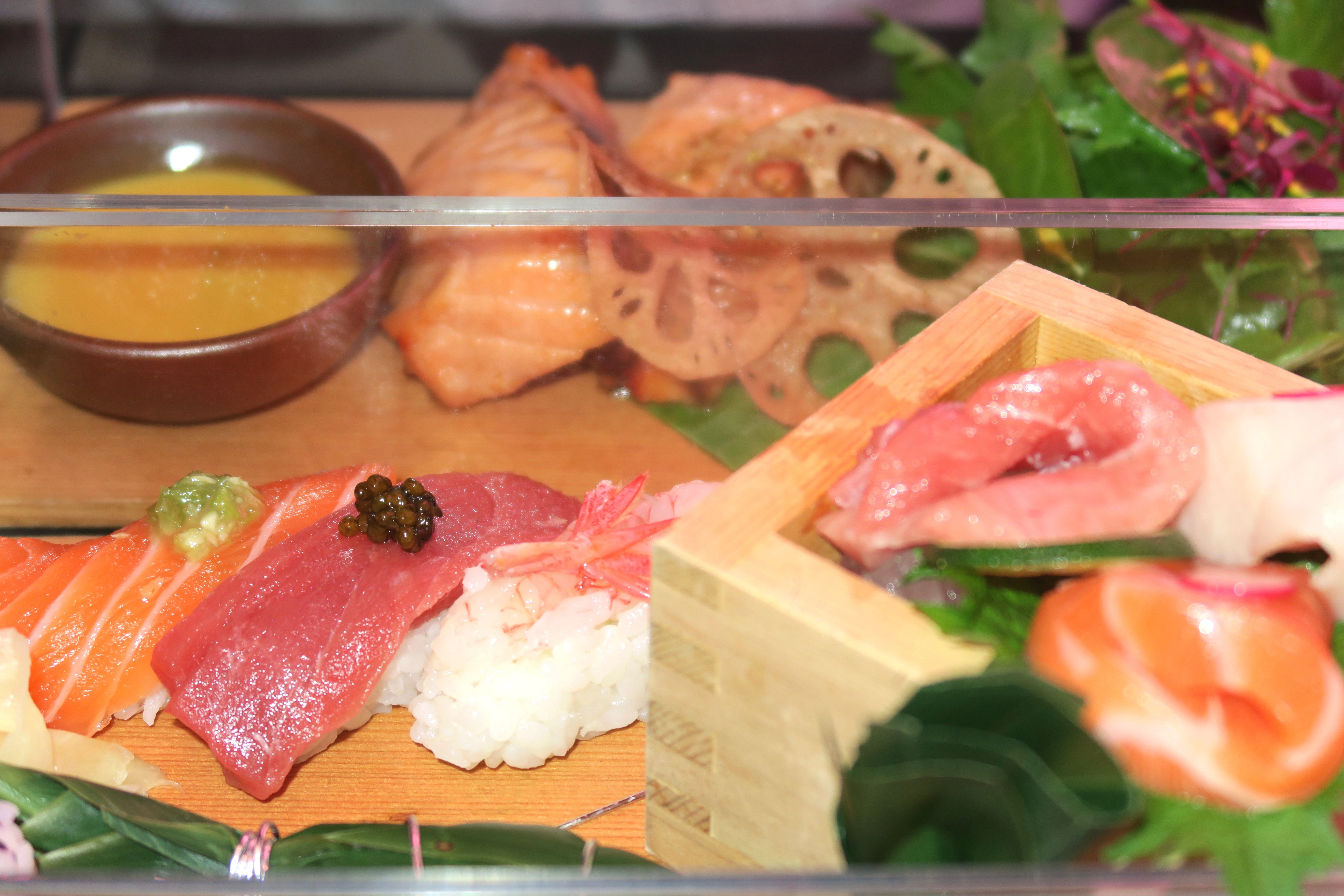 Firstly we started with the Shiro Misosiru Uguisu Tofu soup which was light and refreshing. To my surprise the tofu at the bottom of the soup was shaped like a flower, a nice added touch.
Next on the menu we enjoyed a Sushi and Sashimi box and our main dish alongside.
The bento box contained three beautiful sashimi cuts, salmon, tuna and sea-bass, each delicious piece melted into your mouth.
The sushi option offered prawn with nigiri, salmon with wasabi, tuna with caviar.
For the main dish I opted for the Chicken Sumiyaki which came in a spicy shichimi sauce, and my partner went for the Salmon Miso Yaki with egg mustard sauce.
The chicken was incredibly flavoursome and the spicy sauce complimented it nicely. The salmon was delicious!
A lovely added touch was a tasty piece of sea bass sushi wrapped up in a banana leaf!
It was great to enjoy such a beautiful array of flavours all together mixing hot and colder options together to create quite the taste sensation in your mouth!
We enjoyed our meal with a glass of Slybaner Sylvacello Cave De Turckheim, a white wine containing red apple and white flower notes.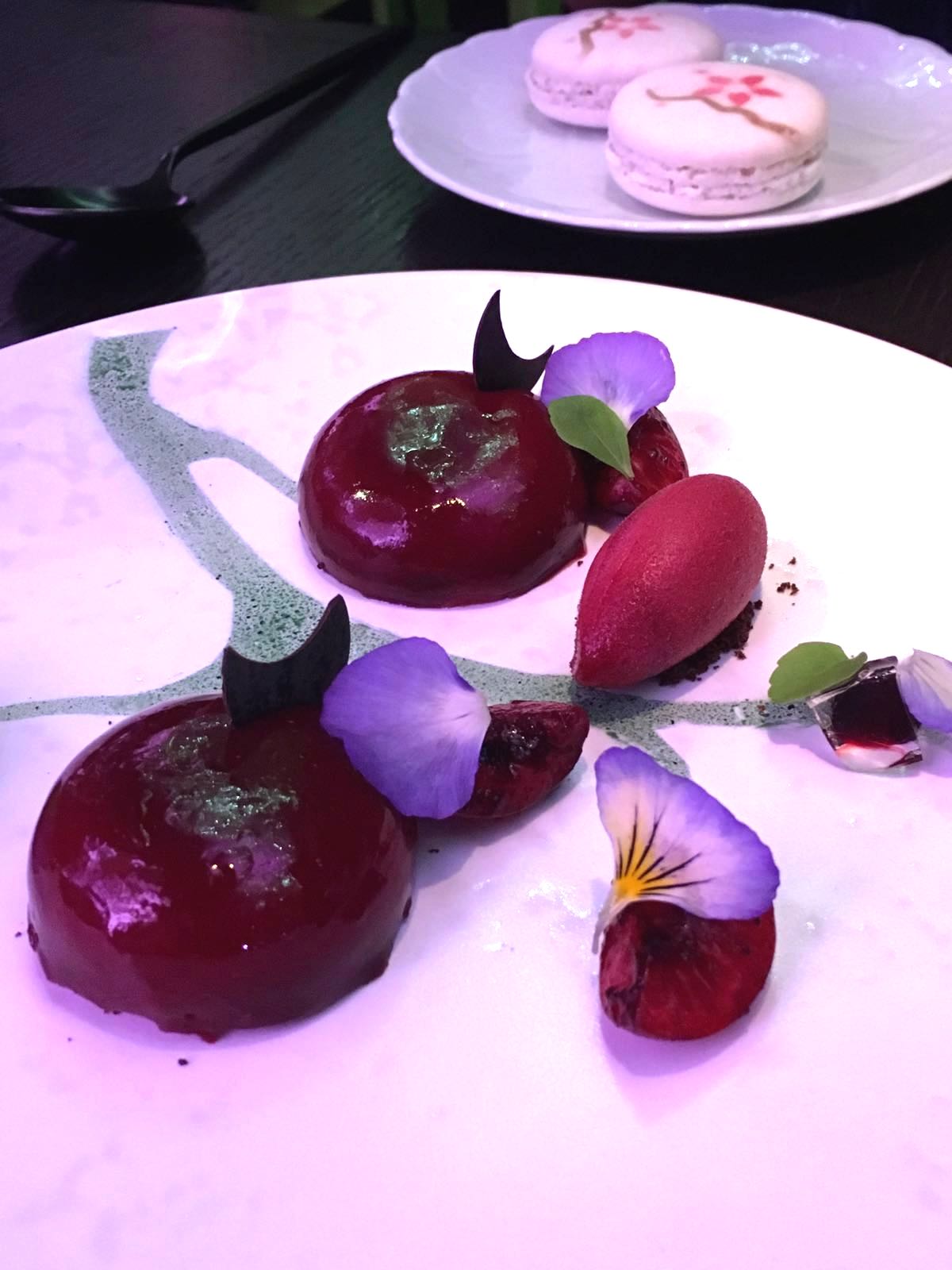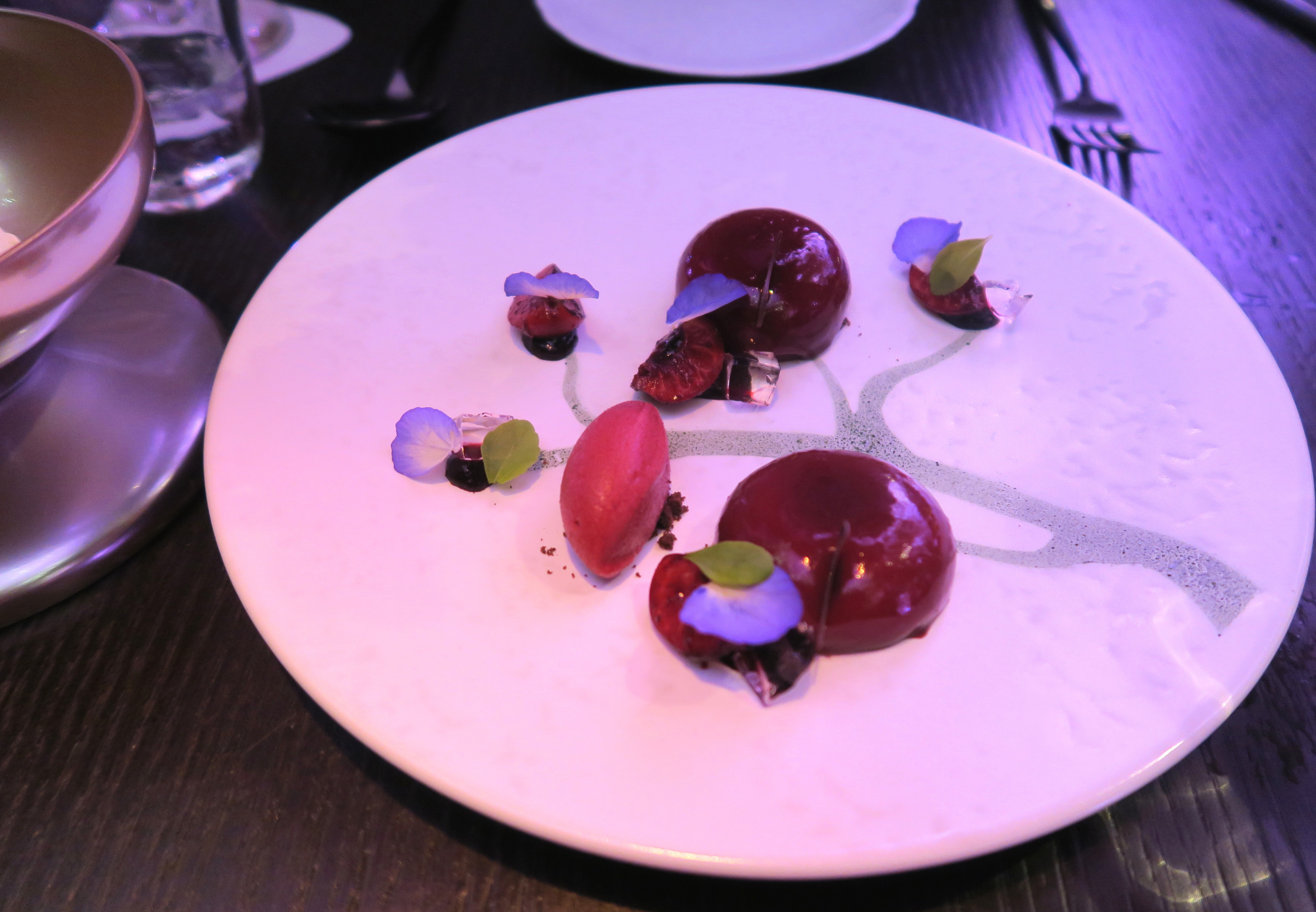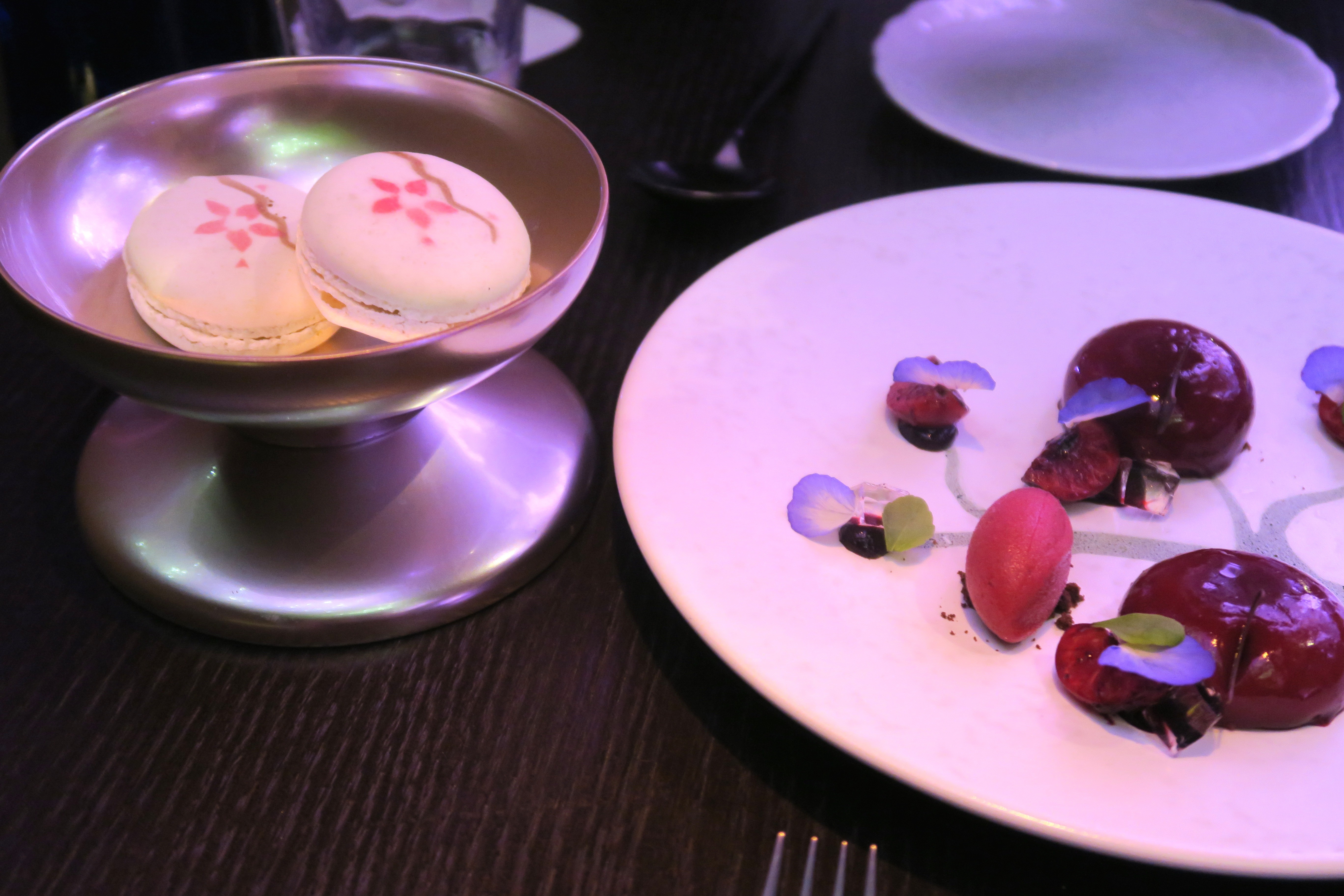 Next it was time to enjoy dessert which was presented to perfection, a real treat for the eyes!
For dessert we had Cherry Chocolate Sake Mousse which came with cherry sake mousse, cherry chocolate mousse, chocolate crumble and sake jelly.
On the side we chose two Cherry Blossom Macarons. The macarons were vanilla flavoured containing cherry blossom tea ganache. Delicious!
To accompany our tasty sweet we chose a Grand Marnier liqueur on ice, the orange flavours work very nicely with any sweet dessert especially chocolate infused.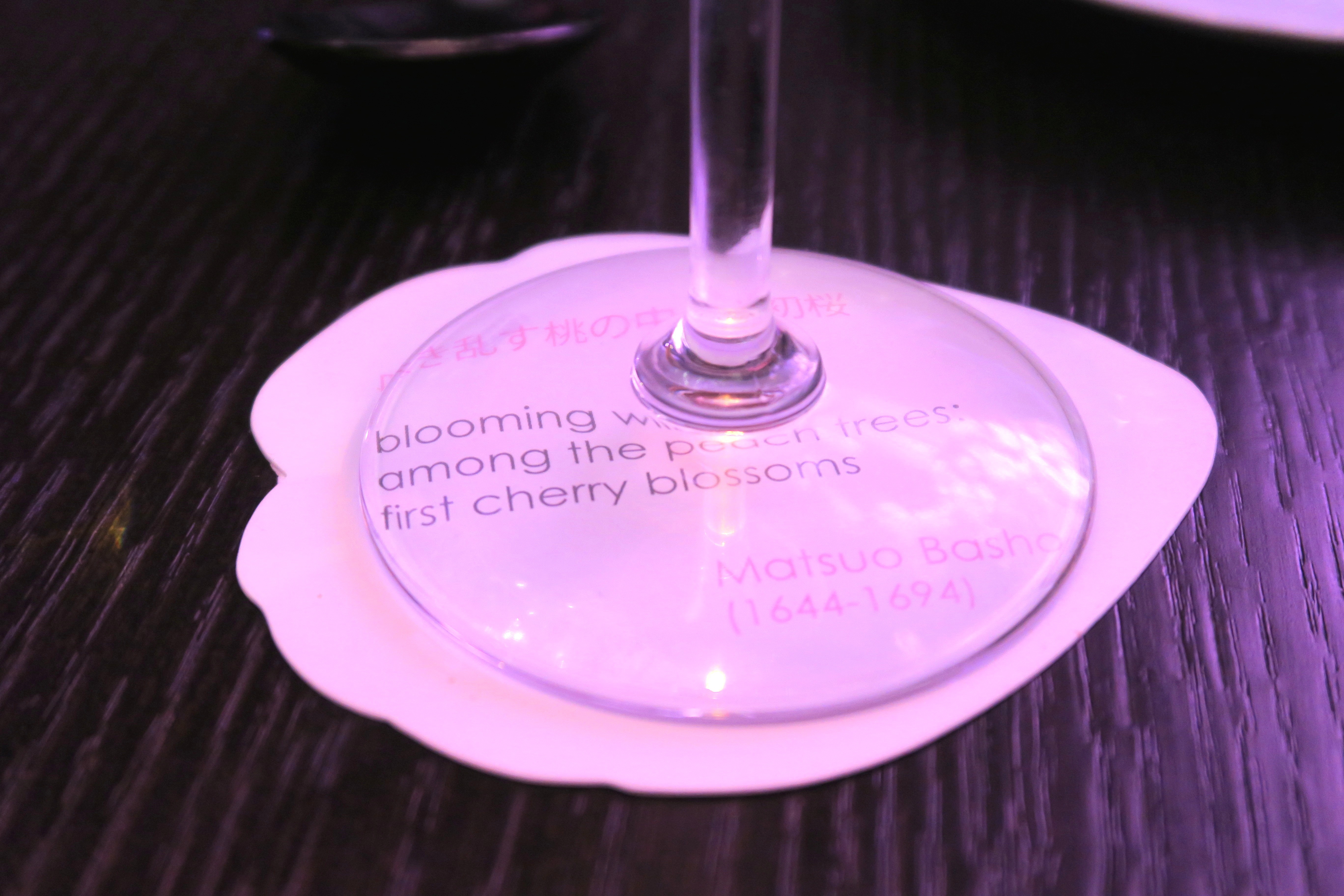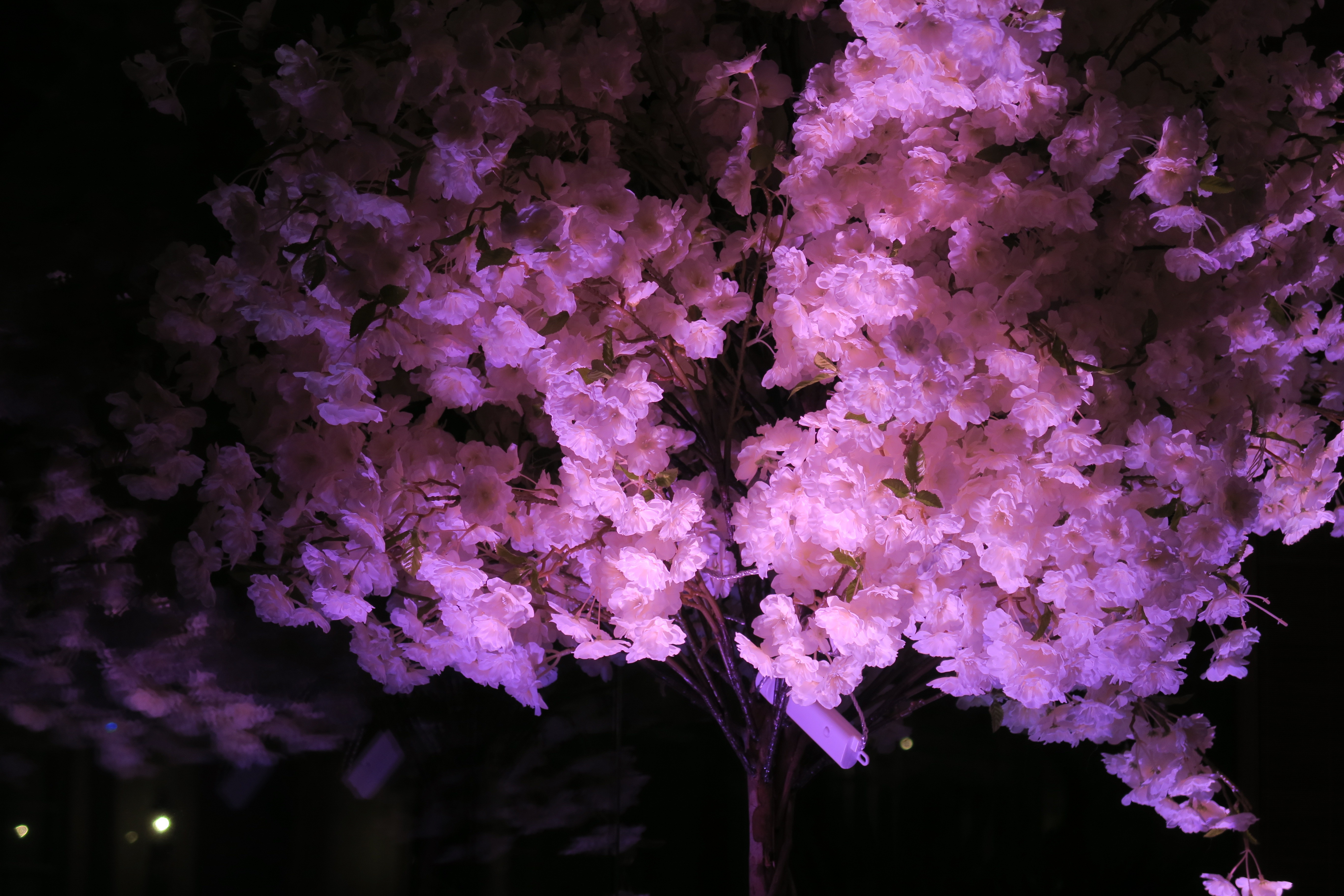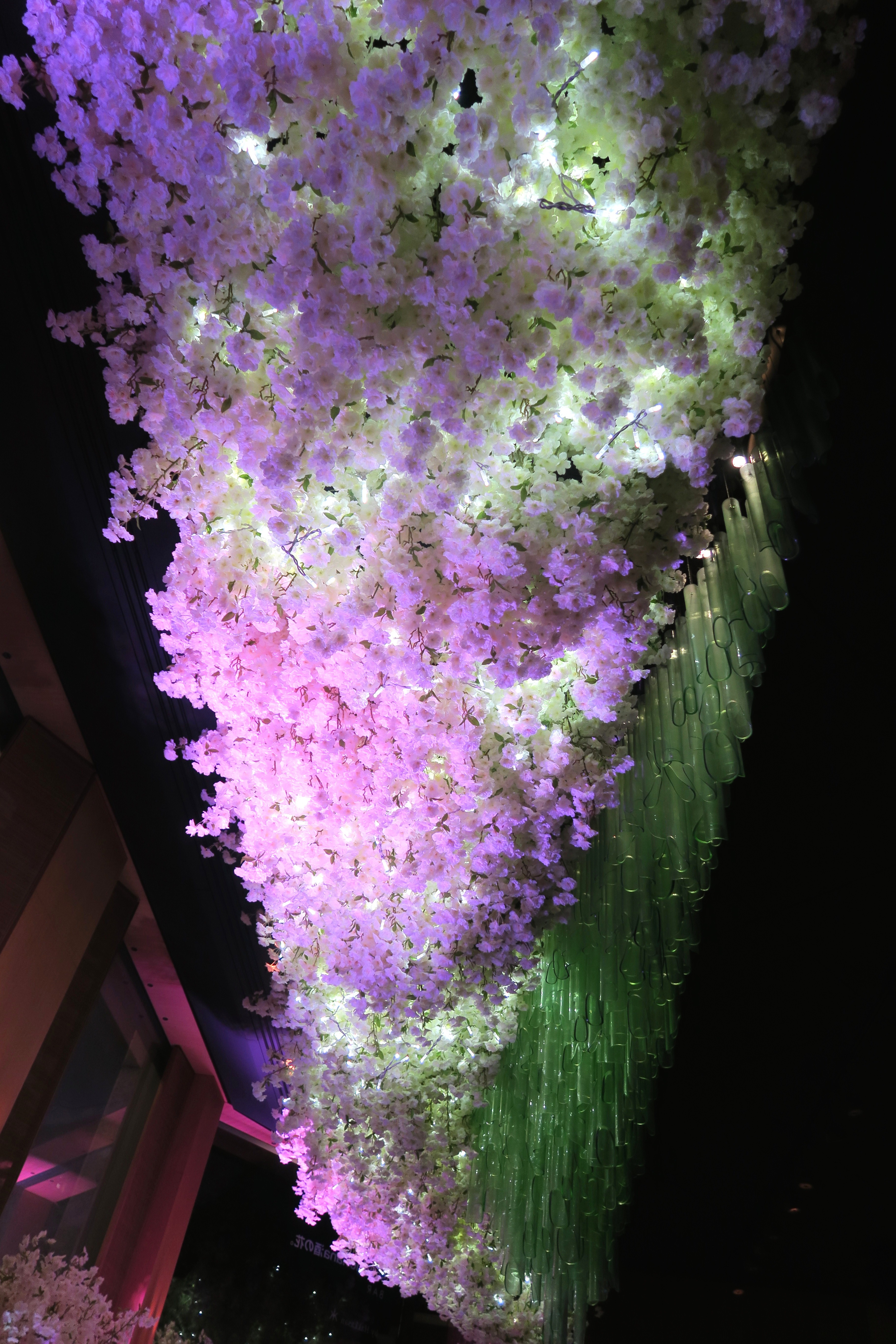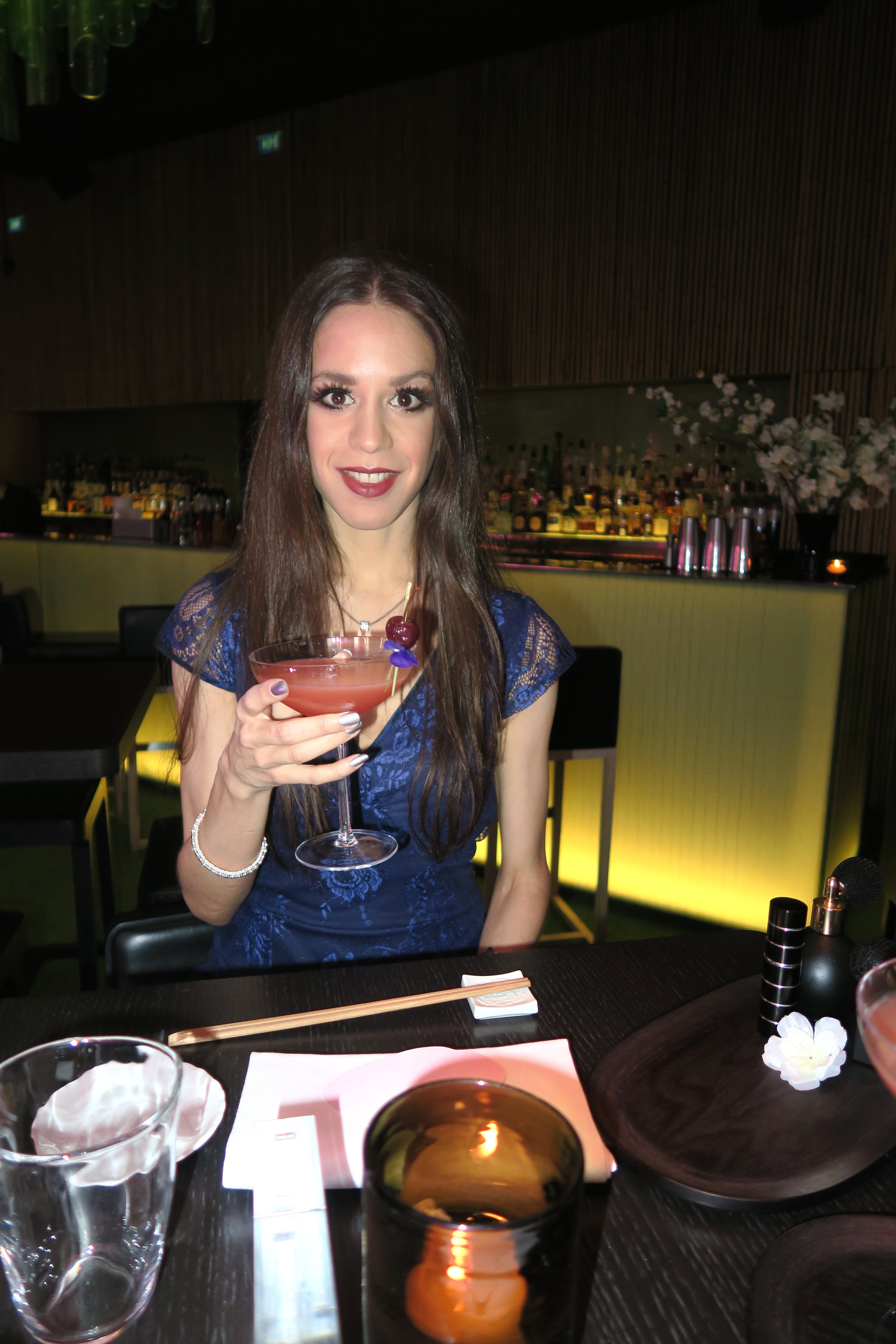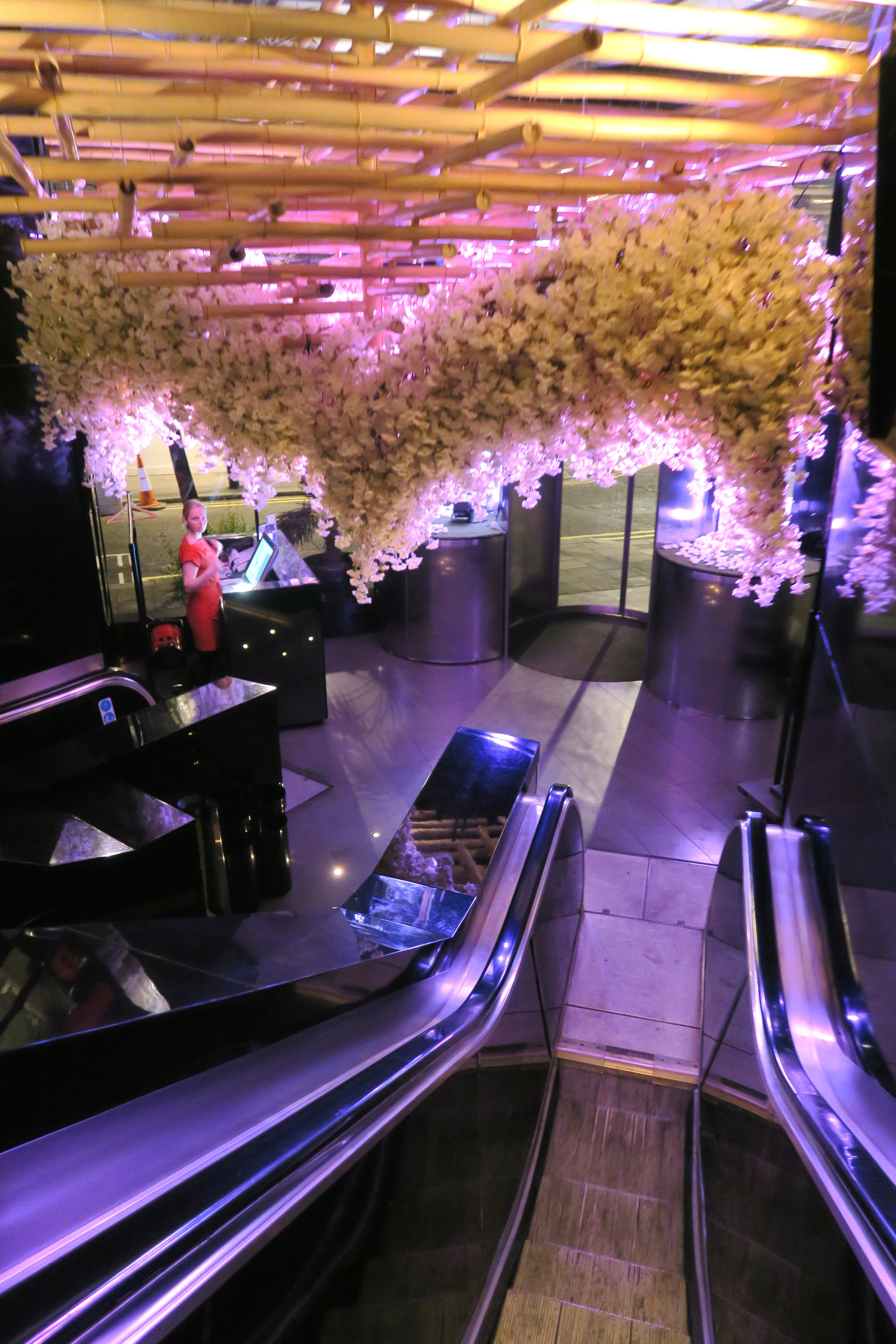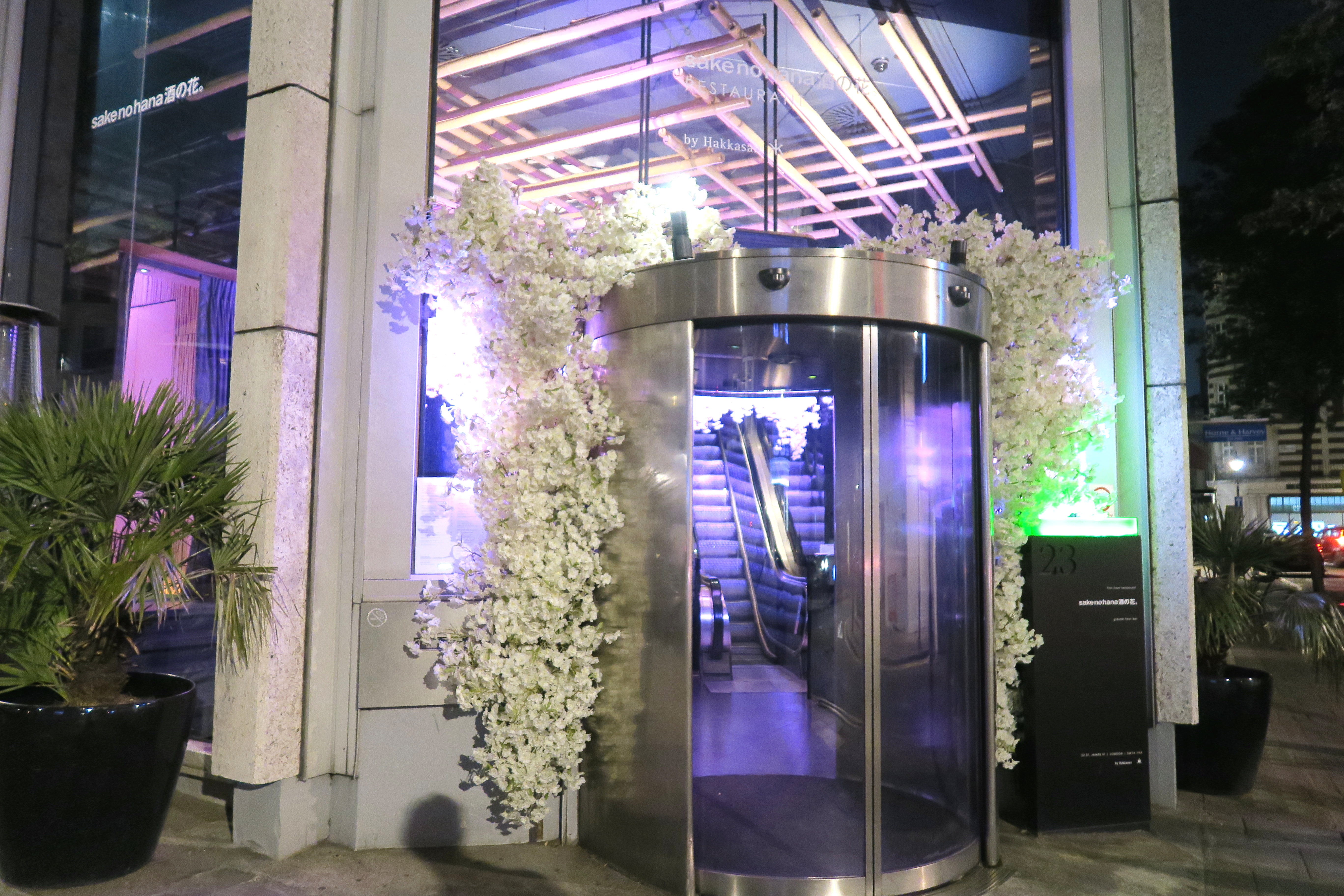 Overall the Sakura menu at Sake no Hana really impressed. The picturesque cherry blossom garden transformation is incredibly beautiful and very worthwhile seeing if you're in London. The Sakura menu is on until the 18th June 🙂
The little added touches such as the haiku on the dinner table were rather lovely and it's the little things that make an experience memorable.
What do you think of the Sake no Hana's Sakura menu judging from the photographs?
I would love to hear your thoughts 🙂
Thanks so much for reading!
Laura xo